EVERYONE wants to look nice and presentable.
On bad hair days, that usually means piling on the product in the vain hope of salvaging the 'do of the day. But what if using more product actually makes your hair situation even worse?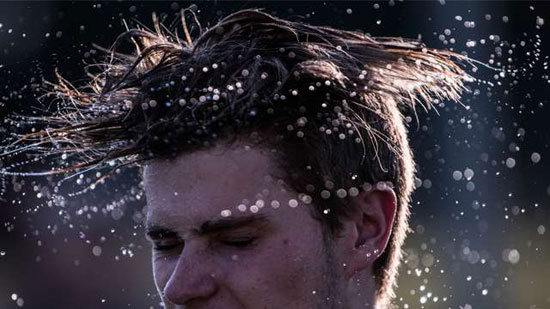 Like most things in the grooming industry, hair styling products can sometimes be tricky. What works for you might not work as well for others. Or, more specifically, what works on your hair type might not be as effective on guys who don't have the same kind of locks.
To help you out, here's a rundown of the most common kinds of hairstyling products and what variety of hair will benefit from their use:
Continue reading below ↓
Recommended Videos
1) Gel
Possibly the most used product in the industry, gel is the choice for most men because of its general availability. It varies on holding strength, but gel is typically used when you want maximum assurance that your hair is going to stay in a certain style. Just beware of white flakes or sticky residue. Your solution: properly wash your hair before going to bed.
Good for: All hair types. Most effective on short, fine hair if you want to style it to stand up.
2) Wax
Wax is a versatile product with a light to medium hold that will let you achieve a variety of looks, from messy manes to sleek 'do's to everything in between. You might need to restyle during the day, though; unlike gel, wax doesn't harden and turn your hair stiff.
Good for: Straight or slightly wavy hair. Avoid wax if you have curls as it'll clump up your locks.
3) Mousse
Mousse is the way to go if you're looking for volume. While it can create a somewhat crunchy texture, a dollop of mousse is enough to give your hair body and define your natural curls or waves.
Good for: All hair types. Those with fine hair may benefit more from mousse—some products are specially formulated to thicken hair.
4) Cream
More a conditioning, pre-styling product than anything else, cream doesn't have a lot of holding power. However, it does a stellar job of moisturizing, strengthening, and de-frizzing hair. it's also effective in controlling flyaway hair.
Good for: Thick, coarse, or curly hair. Use of cream can make your rough hair look softer and healthier.
5) Pomade
Here's an old school choice that's climbed back up the ranks in recent years. Made from either an oil or water base, pomade is generally creamier to the touch than wax and adds a shine to the hair. It has a light to medium hold, and is a go-to product of those who favor slick, combed hairstyles.
Good for: All hair types. But if you're prone to naturally oily locks, best to avoid pomade as it can leave an extra greasy shine to your hair.
This story originally appeared on FHM.com.ph.