MOST sneakerheads want the "grail" of shoes for themselves, but Thirdy Ravena got one to give away.
Ahead of Nike's release of the coveted Air Jordan XI "Concord" next month, the Ateneo star gave a pair of Michael Jordan's most iconic signature shoe to Kiefer to thank his older brother for being an inspiration to him on and off the court.
And where better for the Ravena brothers to share the moment than at the Moro Lorenzo Center, the Blue Eagles' practice facility inside the Ateneo campus.
"I watched (Kiefer) hone his skills on the training ground of all the Ateneo greats that came before him," Thirdy said. "He had been there many times before but this year the spotlight was unlike any other."
"The Moro Lorenzo Sports Center is the holy grail of Ateneo Basketball, where the school's legends put their work on display, a fitting place for one of the greatest to ever hit the hardwood," he added.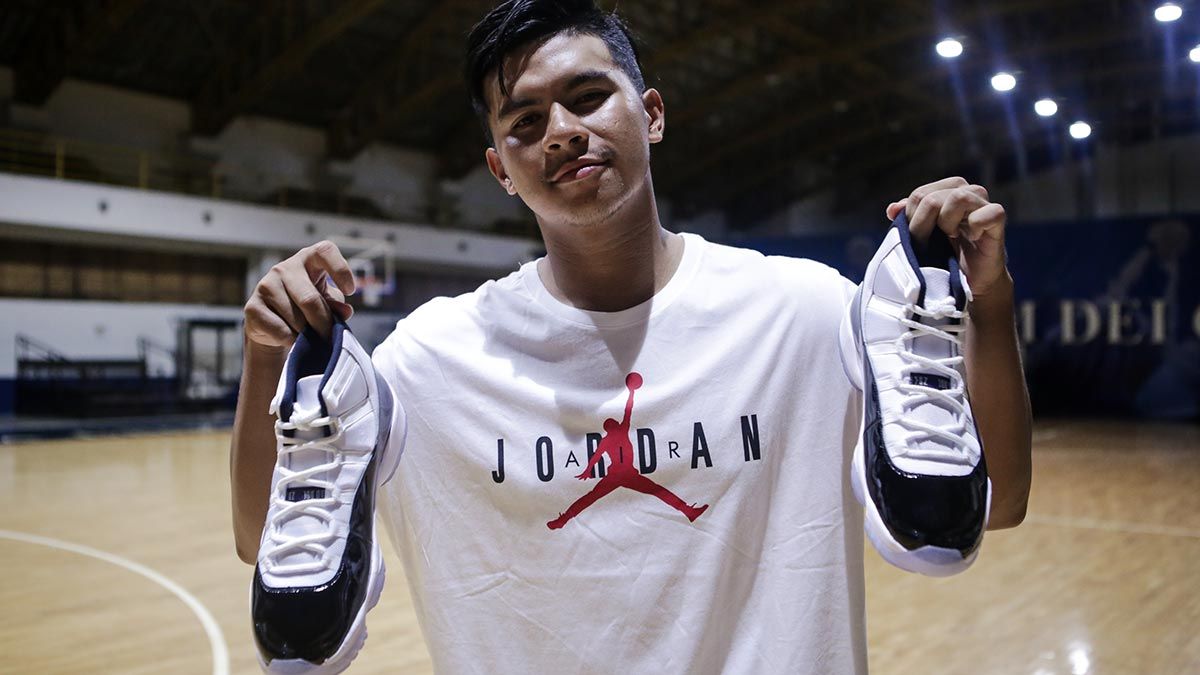 ADVERTISEMENT - CONTINUE READING BELOW ↓
And what a way for Thirdy to show his brotherly love to Kiefer with his early Christmas gift.
"Through my ups and downs, you were always there for me. I'm very lucky to have you as my brother," Thirdy said.
The Air Jordan XI Concord is available on December 8 with a suggested retail price of P10,695 at select Nike and Titan branches.