ADIDAS unveiled the latest version of James Harden's signature shoe that's designed to make the Houston Rockets star even more lethal.
The adidas Harden Vol. 2 specifically has features enhancing the NBA top-scorer's skill for changing direction, like the ForgeFiber technology and full-length Boost that elevates the Rockets guard's deceptive footwork and amplify his ability to create space on the court.
"It's tailored to my game and quick change of direction," Harden said. "Being different in the sense of my movements – the step-backs and Eurosteps and quick crossovers – you got to have a shoe that's designed to move whenever you move… and not a second later."
An application process utilizing TPU-coated yarn, ForgeFiber is compressed across stretch-based mesh for strengthened support and stitched with three unique layers to reinforce Harden's signature jab step, step-back and Eurostep.
Harden Vol. 2 also features a customizable lacing system, equipped for personalized lockdown. Large scale mesh is utilized on the tongue for added breathability while a lace band stretches across the foot, bridging the upper for added containment.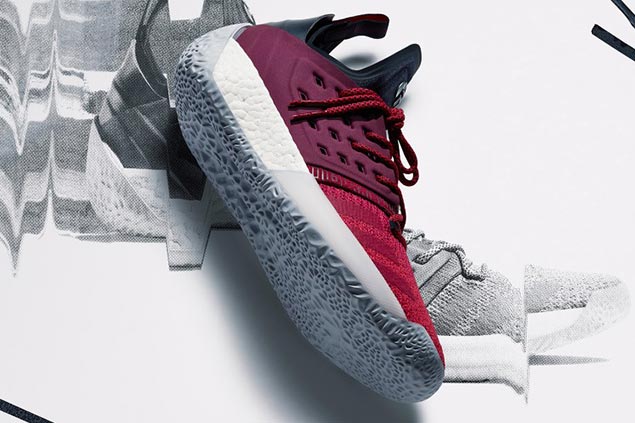 Continue reading below ↓
Recommended Videos
Loaded with full-length Boost cushioning, Harden Vol. 2 is designed with a wide base at the back of the foot to create stance and provide a balanced platform for the Rockets gunner's footwork in isolation. Midfoot grooves house a stability plate to reinforce torsion control, while the silhouette's heel counter ensures durability and balance.
Derived from testing and data mapping of Harden's on-court movements, a traction pattern was created to vary densities across the outsole and focus on the NBA star's key zones for changing direction.
The Harden Vol. 2 is now available in two colorways, 'California Dreamin' and 'Ignite,' and the 'Ignite' is out now at shop.adidas.com and selected retail stores for P7,500.