INSIDE the humid confines of the NBA bubble in Orlando, Florida, it makes sense a tropical design seems to be the league's most popular face mask.
Perennial style icon Russell Westbrook arrived inside the bubble wearing one.
The Pelicans' JJ Reddick and the Bucks' Frank Mason were also spotted sporting these face covers.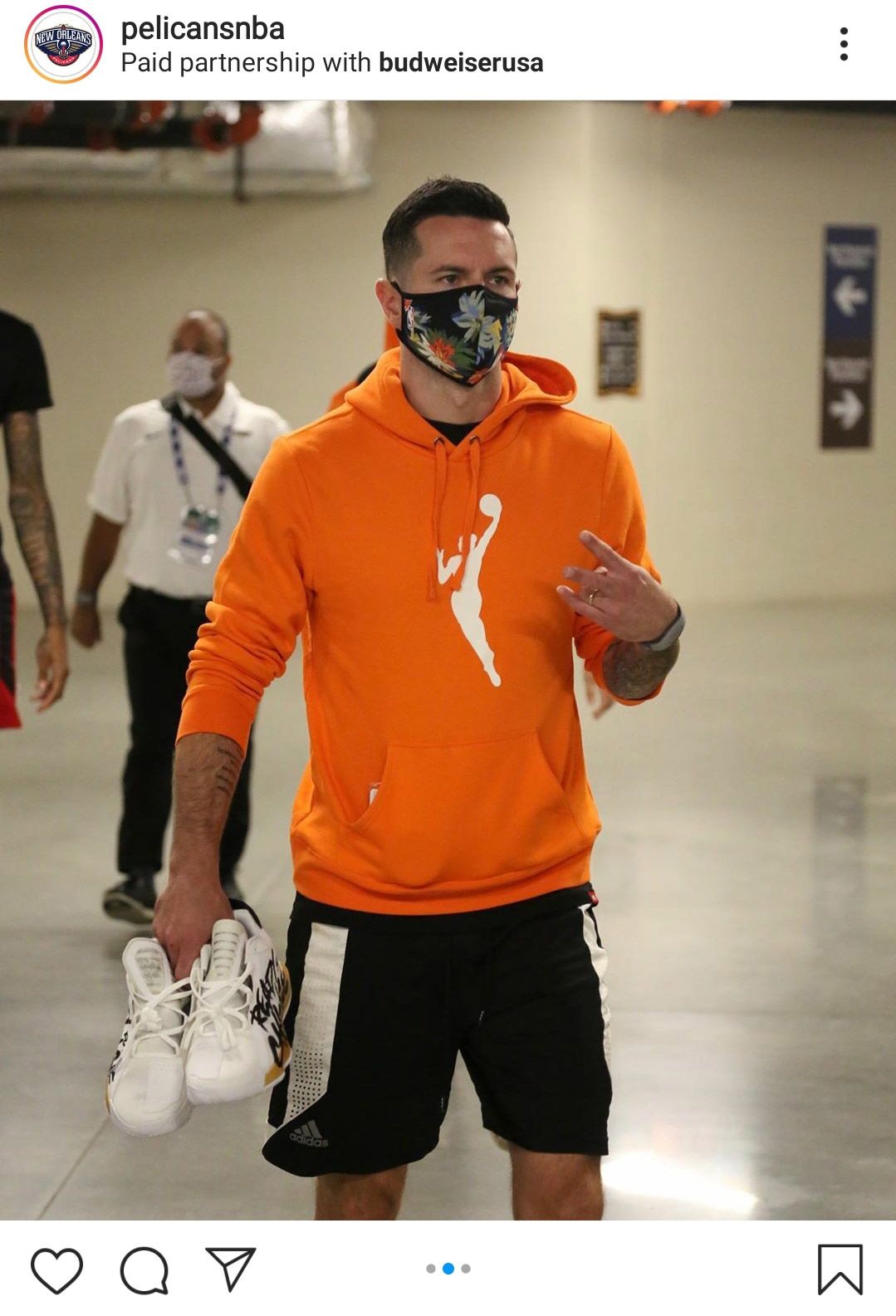 Continue reading below ↓
Recommended Videos
On one of the many fishing expeditions happening inside the bubble, Jonas Valanciunas wore a different variant of the design.
As did Myles Turner.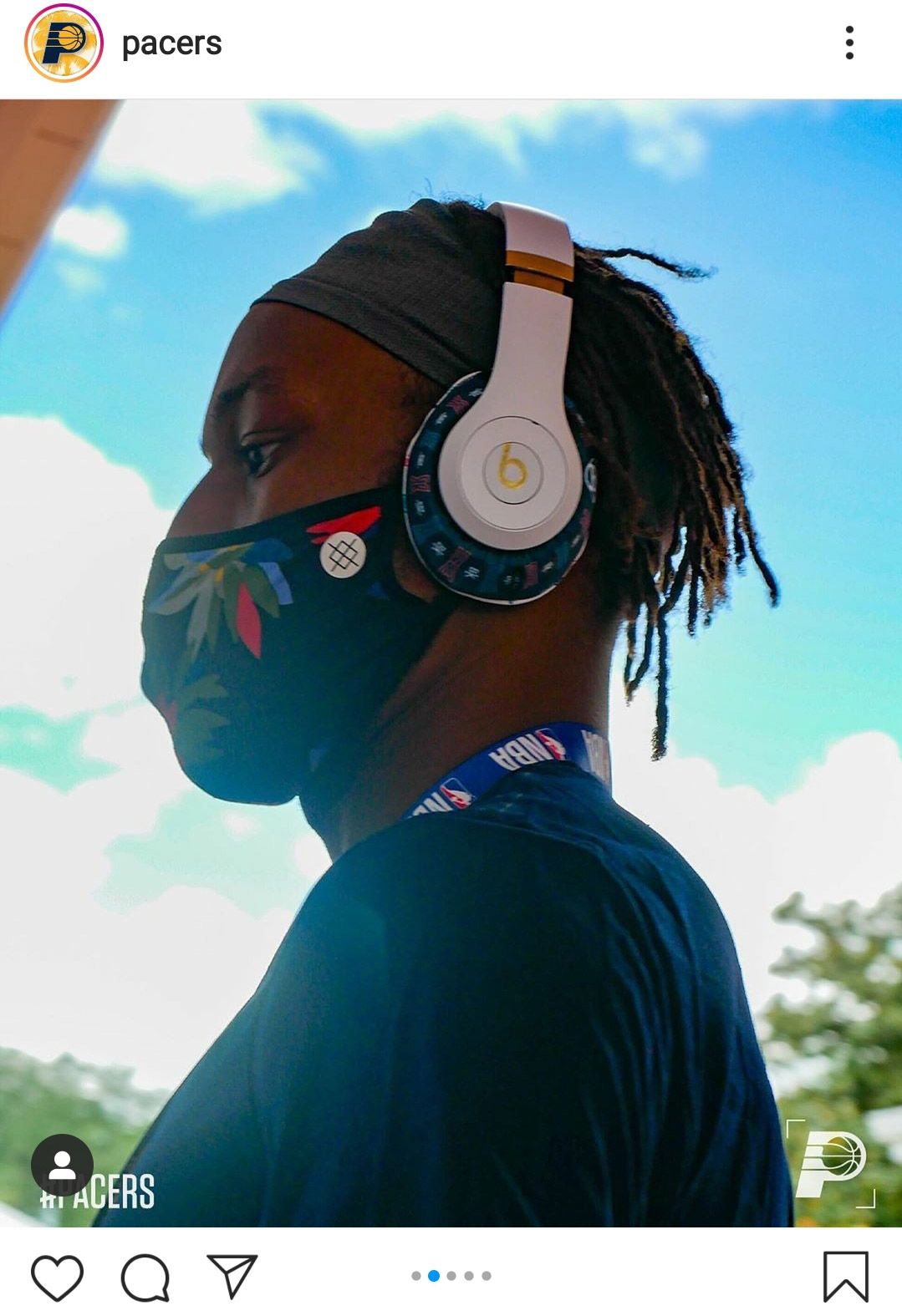 With an NBA logo on the side, this looks like official league merchandise — apparently a collab with apparel company Stance — that's provided to every player inside the bubble.
In Matisse Thybulle's blog, you can see the kit of around a dozen complimentary face masks still inside their packaging.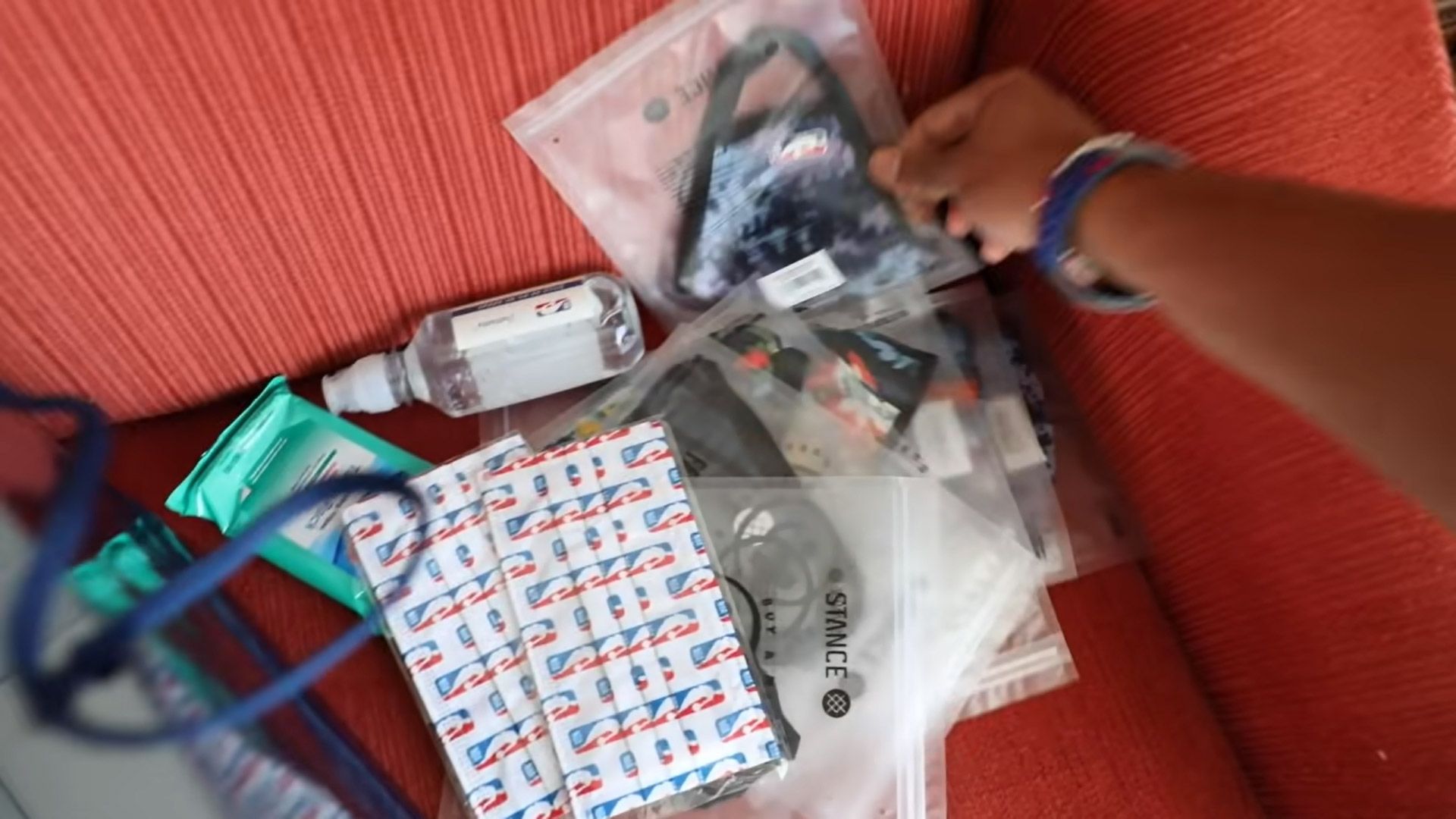 As expected, whenever any team or player posts about wearing face masks, a crowd of anti-maskers inevitably troop to the comments section.
In the United States, the simple act of wearing a face mask for protection against COVID-19 has inexplicably morphed into a contentious political issue. It was only last week that President Trump reversed his earlier position and finally began encouraging their use, calling people who wore them (like himself) as "patriotic."
Players inside the bubble have successfully turned the mask protocols into a big part of their league fits.
Check out these winners.
Tyler Herro
Can't you see Tyler Herro is busy listening to music?
Dario Saric
Stripes all the way for Dario Saric.
Jaren Jackson Jr.
Another winning tropical design, this time worn by the Grizz big man.
DeMar DeRozan
Not a particularly stylish mask on its own, but DeMar definitely knows how color blocking works.
Danilo Gallinari
The only way to make a logo-studded face mask work? Just roll with it.
Spin fans unite at the Spin Viber Community! Join the growing community now and complete the experience by subscribing to the Spin Chatbot.