ATHLETES all over the world stay on top of their game by having the right gear in place. Shoes that are lightweight yet have soft cushioning and bouncy responsiveness are highly prized. Given the enormous pressure that athletes' feet take, space-age foam technology like that used in Nike's Lunar Glide 6 is transforming footwear across all sports.
Designed for both style and performance, the LunarGlide 6 is the result of years of research to find the right technology to meet the requirements of athletes. It was engineered and designed with much thought given to their needs. For instance, marathon runners typically take around 40,000 steps from start to finish – they need a shoe to withstand the relentless impact and to put a spring in their stride. Basketball players need a shoe to cushion high-impact jumping and provide quick push-off for explosive changes of direction.
It was in search of this ultimate shoe that led Nike designers Kevin Hoffer and Eric Avar to work on the technology behind LunarGlide 6 more than a decade ago. Their hard work led to the creation of the Nike Lunarlon cushioning which is now found in Nike footwear —for running, basketball, skateboarding, sportswear, baseball, tennis and young athletes' styles, providing lightweight and responsive cushioning to athletes around the world.
Continue reading below ↓
Recommended Videos
"We knew if we could blend the best of both attributes, we would create a unique, ultra-lightweight, responsive cushioning experience that did not exist," said Hoffer. "Our goal was to enlighten people and invent a whole new system."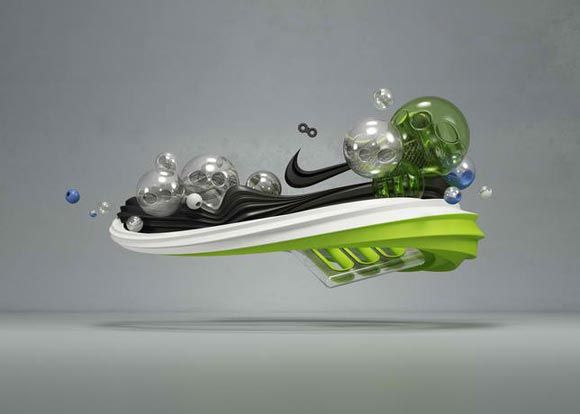 INSPIRED BY ASTRONAUTS
Hoffer and Avar drew inspiration from images of astronauts walking on the moon. The astronauts' weightless, soft and springy movements were exactly what the designers were trying to provide for athletes. They then assembled a team of chemical engineers, designers and technicians to help and find the material they wanted – space age foam made by the Nike Advanced Material Interest Group. It was the fusion of lightweight Ethylene Vinyl Acetate (EVA) with the bouncy ball-like spring of Nitrile Rubber (NBR). It was the perfect mix of foam and air. They called it Lunarlon.
The team experimented with many techniques to transform the substance into something functional, a long and arduous process that led to the creation of the prototype in 2005.
"We had an immediate 'wow!' reaction," said Hoffer. "It was a real breakthrough to have such great cushioning – a running-on-pillows feel – in such a lightweight shoe."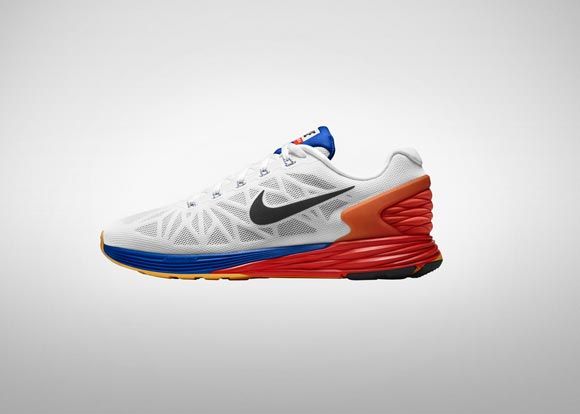 EXPANDING HORIZONS
Lunarlon technology debuted in two new shoes in time for the summer of 2008 in Beijing, the Nike Lunaracer for the marathon and Nike Hyperdunk for basketball. Athletes loved the way Lunarlon minimized impact while providing both spring and support.
Back at Nike World Headquarters, designers began exploring how the wonder technology could benefit athletes in other sports by adapting it for sport-specific needs. Training, skateboarding, golf and snowboarding athletes alike wanted to see the foam's performance capabilities in their shoes.
Hoffer and Avar's team transformed perception and broke the old rule that a lot of cushioning required a lot of shoe.
ACROSS ALL SPORTS
Today, the Nike SB P-ROD 8 helps soften the impact from performing tricks with a lightweight, impact-protection outsole without dampening the board feel that skaters need.
The women's Nike Lunar Cross Element and the men's Nike Lunar TR1 shoes are fitted with Lunarlon, which provides lightweight and responsive cushioning versatile and durable enough to handle a variety of movements from sprints to squats, and high intensity workouts such as boot camp.
For runners, the Nike LunarGlide6 is the most stable LunarGlide ever, delivering lightweight cushioning for the long run. Everyday runners to elite level athletes, such as Shalane Flanagan — a 10,000m Bronze medalist and marathoner — love the lighter Lunarlon foam and the soft and responsive ride it delivers. The LunarGlide6 style is available in women's, men's and for young athletes in both girl's and boy's styles.
The Nike Basketball Hyperdunk is defined by its lightweight feel and superior cushioning that provides a soft and responsive ride.
In baseball, Mike Trout's debut signature cleat, the Nike Lunar Vapor Trout is built with durable, ultra-light cushioning and designed for speed and protection.
The Nike Tennis Lunar Ballistec, available in men's and women's styles, delivers explosive speed with lightweight cushioning without the added bulk.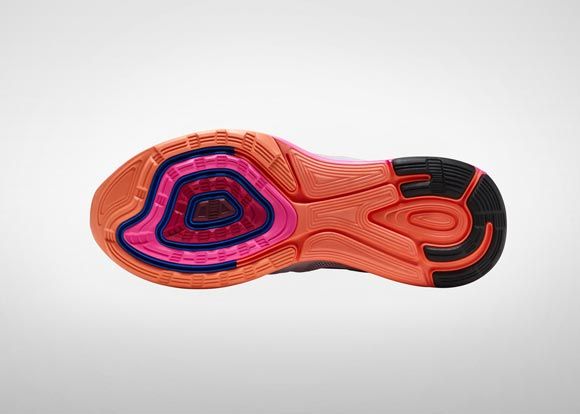 THE BEST OF BOTH WORLDS
Six years since the launch of Lunarlon, this hugely popular cushioning technology has been adopted across eight different styles and categories.
This year, the Nike LunarGlide 6 debuts with a lighter version of Lunarlon foam, a redesigned outsole pattern, enhanced Dynamic Support stability and an all-new engineered upper.
"The LunarGlide is the epitome of performance meets style," said Rob Williams, Senior Footwear Designer. "We took a holistic approach to enhancing stability in the LunarGlide 6, and Lunarlon offers lightweight, soft and responsive cushioning. It's the best of both worlds for runners – lightweight cushioning and amazing support."
Runners' insights helped craft the new shoe, which includes an outsole pattern created to mimic the way a runner's foot moves dynamically from landing to takeoff.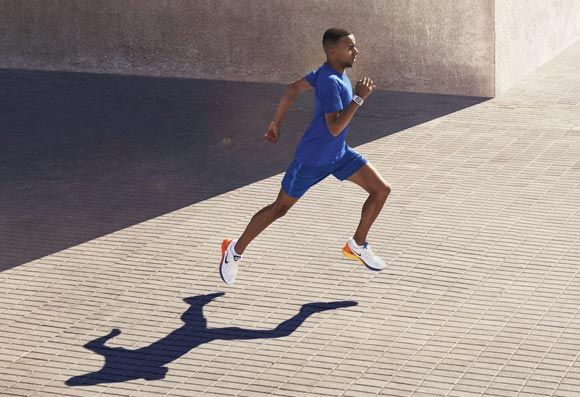 GLIDE ON LUNARLON, NOW EVEN LIGHTER
Designing for performance defined the style of the LunarGlide 6. Inspired by modern architecture and clean, minimalistic design, Williams's team explored color blocking and patterns.
"The color blocking and design details of the LunarGlide 6 represent the modern look of running," said Williams. "The design is bold and clean, delivering distraction-free performance with a striking aesthetic."
The Nike LunarGlide 6 features a lighter Lunarlon foam for super soft, lightweight and responsive cushioning. It allows everyday and elite runners alike to glide through the miles cushioned by the lightweight, soft and responsive foam.