IF you aren't the budgeting type, you probably don't keep track of all the man cleaning things you pick up every now and then.
But when you start to note things down, you'll probably realize just how much stuff we need outside of soap and water when it comes to looking like civilized human beings.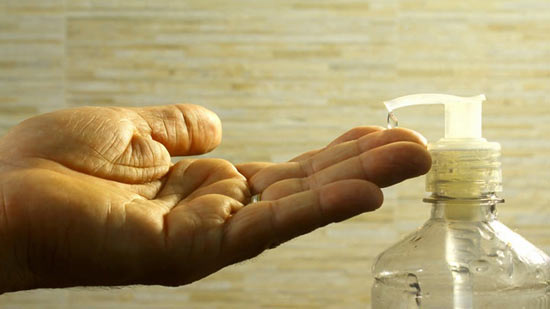 Still, are you covering all the bases? So we asked a bunch of dudes about their grooming budget and analyzed the contents for the magic number we should spend.
*roughly per month totals, because some items, such as perfume, last more than thirty days–unless you spray that stuff on like there's no tomorrow!
Continue reading below ↓
Recommended Videos
Sample 1: Kevin R., P800+
Perfume: P500+
Facial Wash: P200+
Deodorant: P100+
Kevin's budget has the two main grooming items that are basically all we need: hair product and perfume. In our 10-man survey, only two did not list wax and just one did not list perfume.
One guy had a P200 lotion budget, which is nice but we wouldn't consider it an essential for the everyman yet.
In case you were wondering where deodorant goes, we'd say it's essential enough for its own category.
Sample 2: Kristian C., P1,048
Soap: P200
Shampoo: P300
Deodorant: P90
Cologne/Perfume: P59
Shaving Cream: P199
Razor: P200
Not all of us are beard heavy, but the second main category for anyone past puberty would be shaving items: razors and creams.
Sample 3: Mark A., P2,380
Soap: P100
Shampoo: P300+
Facial Wash: P200
Deodorant: P80
Hair Wax: P700
Cologne/Perfume: P700
Razor: P300
Sample 4: Kieve V., P1,890+
Hair Wax: P250
Facial Wash: P300
Deodorant: P250
Soap: P90
Perfume: P1,000+
Unlike #1 and #2, Mark's budget has the complete list of cleaning items: soap, shampoo, and facial wash (don't use soap please). Half our respondents did not list down any of the three at all! But that doesn't mean they don't take baths–it just shows what products men are likely to think of when you say "grooming."
RESULTS:
What cleaning items did everyone forget?
Toothpaste and a toothbrush
Any grooming cost we should all add?
Haircuts
Final average for a complete budget?
P2,000-P2,500
This story originally appeared on FHM.com.ph.
* Minor edits have been made by the Spin.ph editors.