by ANDREW MENCIAS
Kiefer Ravena hoists up a three as the rest of the NLEX Road Warriors begin their drills. He's visibly excited but looks somewhat restless. It shows in his shot as the ball hits the back of the rim. But Ravena simply rubs and blows on his hands, and immediately makes his next three turnaround jumpers before joining the Road Warrior in their drills.
In a sense, Ravena's eagerness to make that three sets the tone of the day. This is Kiefer Ravena's first practice back with NLEX since he was hit with an 18-month suspension by FIBA. One could assume that Ravena would look nervous, if not lost, in his return to the practice court after the long layoff. If he is, then it isn't apparent in the swagger in his walk today. And whatever rust that might be slowing him down can't match his sheer discipline and palpable desire to rise up again.
Ravena's in the NLEX team facility after arriving from his personal training in the United States. He lost 22 pounds in Las Vegas after hurdling a grueling daily routine that included swimming, hill work, and beach work. He did all of this while watching his team struggle from afar.
Continue reading below ↓
Recommended Videos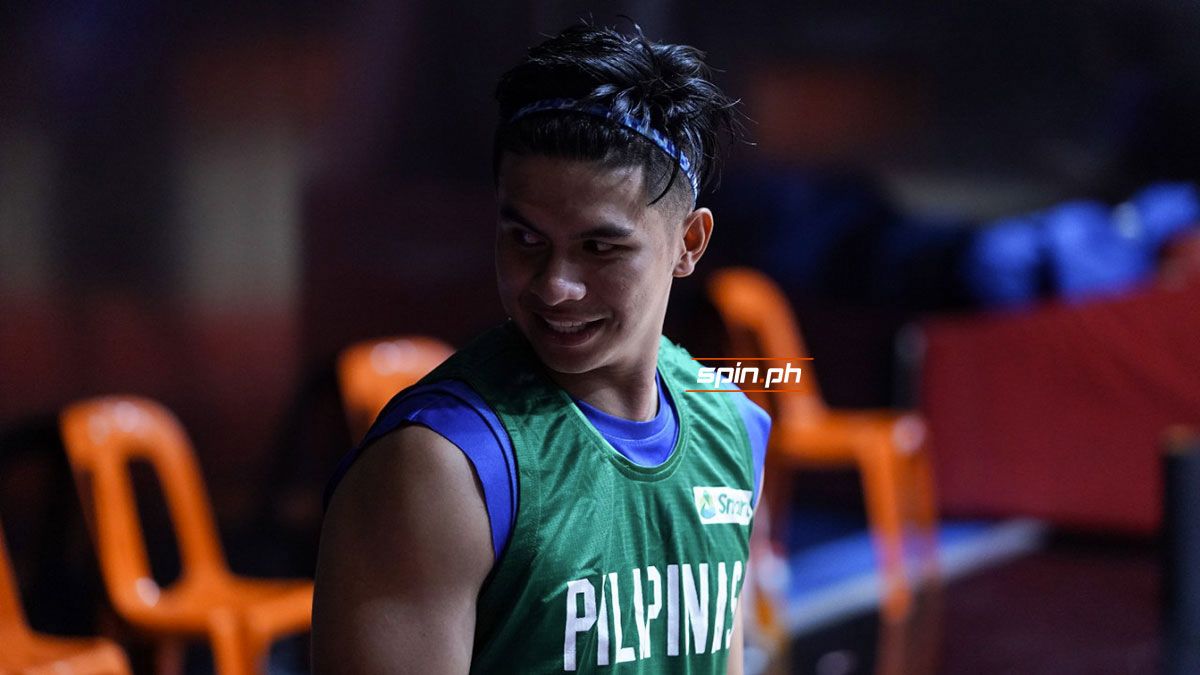 But all that is past now, because Ravena is here, strutting as if he was never away. He knows that the wait was a small price to pay for a larger goal — the third conference of the PBA season, and the 2019 FIBA World Cup.
Ravena shoots another three. It goes in, and he smiles.
The arduous road back
NLEX physical trainer Kennedy Leander has always believed the PBA All-Star and former two-time UAAP MVP will come back fitter than ever.
According to Leander, Ravena knows how to stay disciplined. In his training abroad, Ravena would wake up early to hit the weights and make tens upon hundreds of shots. The fruits of his labor, the fire, and the hunger are in full display right now.
"Obvious na inspired siya makabalik and makatulong, lalo na sa nangyari na nag-struggle kami," says Leander. "Struggling to win [ang NLEX], so sa preparation siguro niya, gusto niyang more focused kung paano siya makatulong sa team not just sa court pati yun pag-inspire sa mga teammates niya."
Leander is confident things will only get better from here.
"Si Kiefer naman kasi, sobrang disciplined naman pagdating dun sa pagkain, sa nutrition niya, at pag maglalaro na, sobrang disciplined niya na nagda-diet and then sa weights naman. Wala naman siyang problema eh."
But despite the trust trainers have in him, they also make sure not to let him go at his training alone. And for the conditioning coaches, the goal is simple: keep Kiefer at the level he is now.
"Kailangan natin ng endurance," says coach Racky, one of the team's conditioning coaches, "Alam naman niya yung laro, pero endurance yung kailangan. Cardiovascular yung kailangan."
This was something Ravena himself mentioned when it came to his own training, and how he lost weight.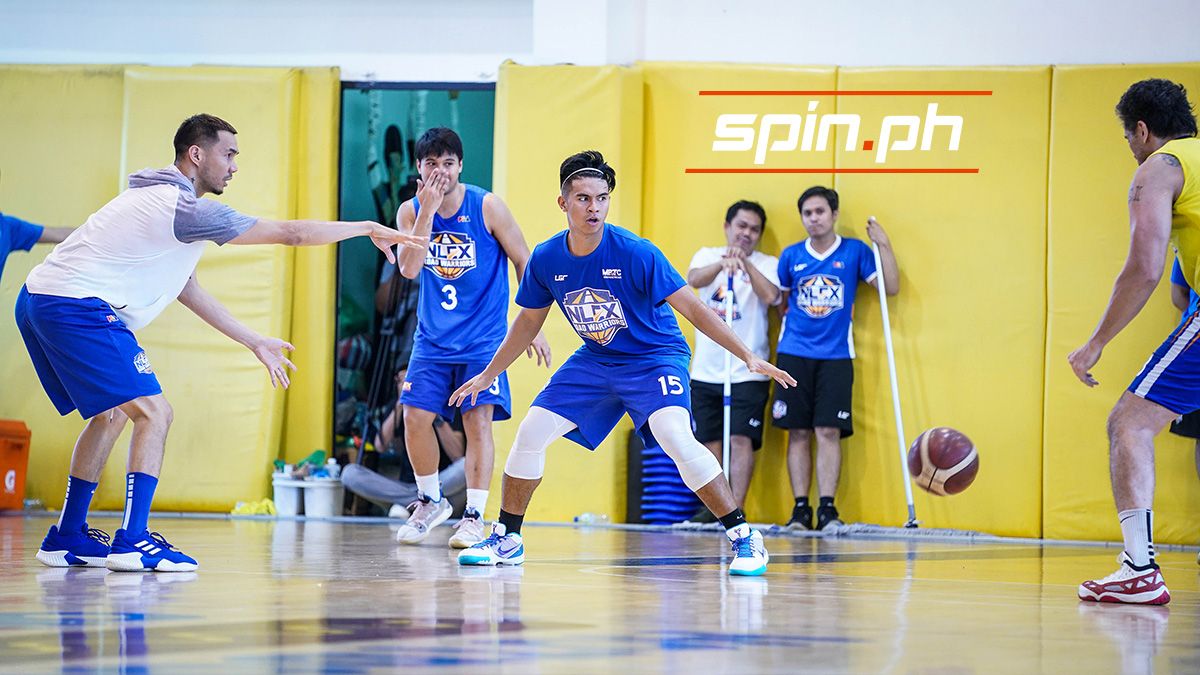 "You want to lengthen your career, and being top heavy isn't the way to do it," says Ravena. "I want to lessen the load on my knees and be fitter."
While the physical efforts and sacrifice needed to regain his playing form was tough, Ravena said winning the mental battle was the constant challenge. Seeing NLEX struggle with injuries to their other star guard Kevin Alas, and then failing to qualify in the quarterfinals of the PBA Commissioners' Cup was difficult for him. But Ravena credits his support system — including his family, girlfriend, and fans — for keeping him fired up.
"It was tough to accept, but at the same time, with those people around me, I was able to really see the good things and silver linings of what happened to me," says Ravena. "To take a step back and really see and look at it from a different perspective, [focusing more] on the things that I can do."
The good news for Ravena is, the team has started to come together and move on. Besides, he believes the results don't justify the effort his teammates put in every day. And as his suspension nears its end, Ravena only grows more psyched to help his team be competitive again.
On a Phenom watch
Kiefer takes the floor and briefly misses the whistle for a fastbreak drill, but his athleticism is unmatched, and he catches up quickly. He's running with teammates Kyles Lao and Asi Taulava.
The former PBA MVP is one of the first people to greet Kiefer the second he punches in for work. After a friendly exchange and some laughs, it's clear a budding kuya-bunso dynamic is blossoming between Ravena and the veteran of over two decades. But despite the difference in experience, Taulava knows he's here not to baby the young NLEX star.
"You know he got everything planned out," says Taulava. "You know he's been doing everything to get himself there and I know he's going to be ready. I'm expecting exciting and great things when he gets back. You can see it in our practice."
Ravena and Taulava have played together on the National Team and during the brief period The Phenom had spent with NLEX before his suspension. And the latter is taking it upon himself to help Ravena get his groove back with the team. After all, Taulava understands that making a comeback is no easy feat.
"Even though he took a year off basketball he still finds ways to keep himself busy — and that's pretty hard," the NLEX elder statesman says, "The mental half of basketball can be pretty tough on a guy. But you see, he respected the game. He's coming back and he's in better shape."
He is also convinced that whatever concerns people might have about Ravena's return will hardly matter in the long run. Take it from someone who's seen it all in the PBA.
As Taulava puts it, "They don't call him the phenom for nothing."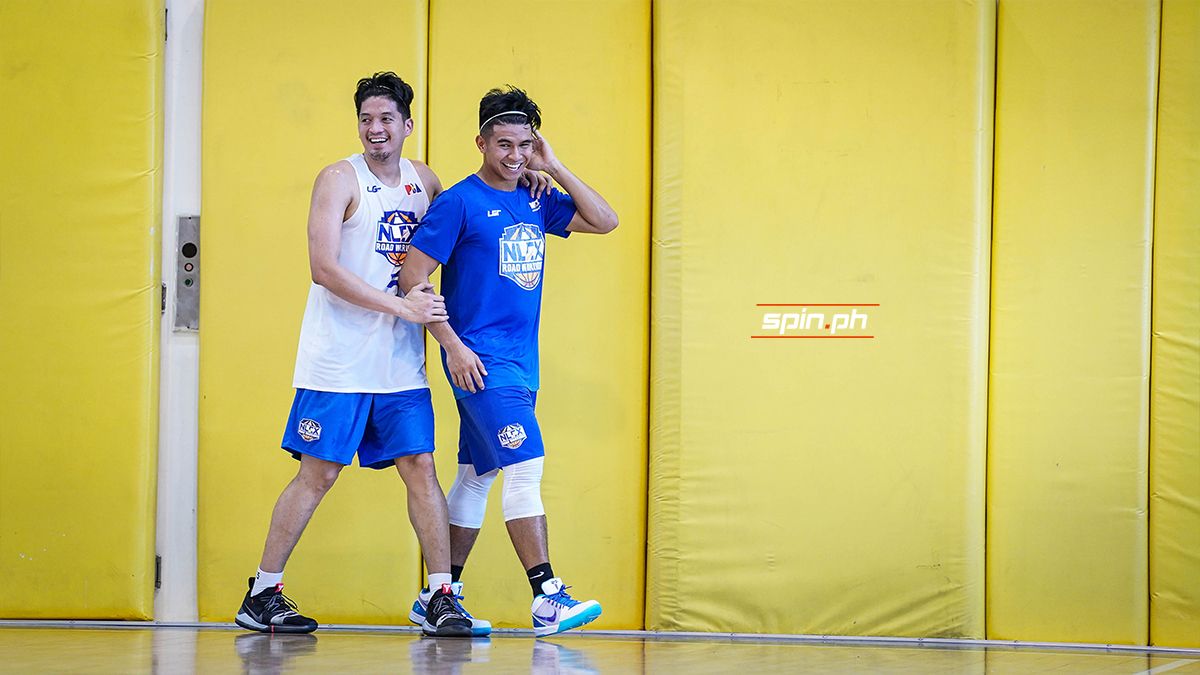 In a playful groove
"Your smart effort will get you to the next level."
This Yeng Guaio quote that's plastered on the wall of the NLEX Road Warriors facility is simple and direct. It hangs over the entire NLEX roster as they go through their scrimmages. And the center of today's attention breathes life into those very words unprompted.
Ravena is being double-teamed as he drives to the basket, faking a pull-up before dropping a pass to the J.R. Quiñahan for an easy layup. The burly center smiles and acknowledges Ravena's assist. They high-five, as coach Yeng blows the whistle for a water break.
As the dead air of their break settles, Ravena positions himself by the free throw line, his back facing the hoop. He asks an assistant coach to lob him the ball, and then quickly tries to flip an over-the-head shot as if he's doing a volleyball set.
He misses and tries again. After a couple of attempts, Ravena finally converts. He seems pleased as he pumps his fist before moving to a different spot on the floor, from where he'll do the trick all over again.
He misses on his first try and laughs it off. Kiefer tries again.