It feels like a long time ago when the rules of footwear dictated that athletic shoes were only acceptable to be worn when playing sports or engaging in some sort of physical activity. And how the times have changed.
Thanks to the thriving athleisure style trend, and the resurgence of killer kicks in the market, your favorite feet whips are no longer relegated to Saturday afternoons at the basketball court. But the question is: can you really pair those sneakers with a suit? Or the better question that we're going to answer right now is: how?
In all honesty, this concept isn't brand spanking new. From athletes like LeBron James to celebrities like Will Smith, these personalities have experimented with combinations of the dapper suit and the irrepressible athleishoes for quite some time now. But without a celebrity stylist to supervise our fashion choices, the results can range from meh to disaster for us average Joes. You live and breathe paperwork just for that promotion, but one step in the office with a messy look, you can say goodbye to that step up in your career.
TIE OR NAH?
Continue reading below ↓
Recommended Videos
When sporting a sharp suit and sneaker combo, don't assume that your only option is a button-down and a tie pairing. You can go for some slim-fit polos, lightweight sweaters, turtlenecks, and, yes, basic t-shirts! In a business casual work environment or cocktail events, these less traditional alternatives should be your go-to in order to provide a contrast to your well-tailored suiting.
PANTS LENGTH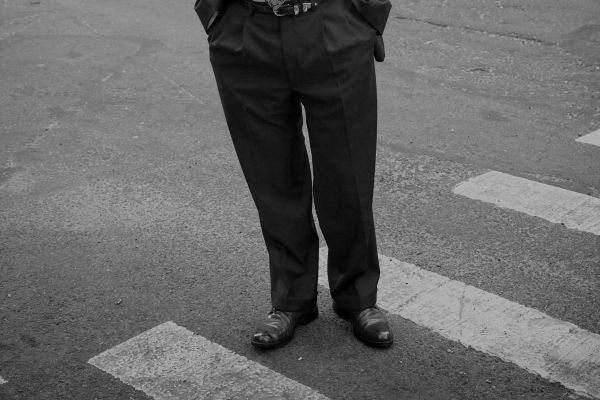 Even when you're not looking to pair your suit with some sneakers, the length of your pants is what could make or break your look. While you don't necessarily want your sneakers to grab all the attention, the right proportions in your pants can complement those kicks and vice versa.
Pro tip: the right length would be around ½ or 1 ½ above the top of your shoes so you won't have any breaks on your pants. That means, yes, it's better to pick out the shoes you want to wear before you get your suit made. But what kind of shoes should you go for?
SHOE SPECIFICATIONS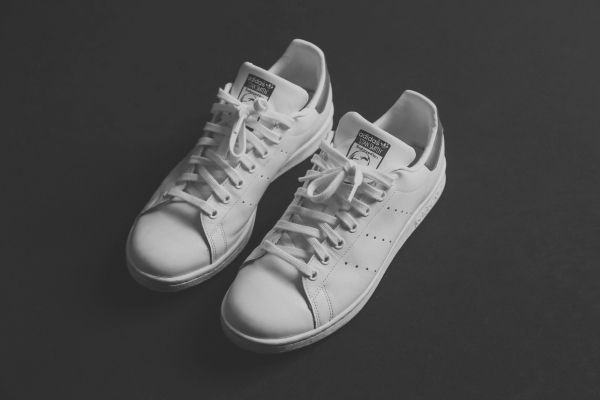 We're sorry to the supporters of the fugly, chunky sneaker trend, but this is the end of the line for your fave pairs. What works best for well-tailored suits are slim-footed sneakers like the Stan Smith. With the length, you can go as high as your classic Chuck Taylors. When it comes to color, stick to shoes with a single-solid hue for a more polished look. We recommend the neutral colors most of the time, but you can go for something a bit more colorful as long as it matches the hue of your suit. Wild prints and dizzy patterns can throw your entire look off without even trying.