When you're repping the country in the region's biggest sports stage, you've got to be sure that you look darn good.
Here's a rundown of all the team and athlete uniforms from the Philippine side since the games kicked off last Monday in the polo fields of Calatagan. Naturally, red, white, and blue tones dominate, but the more exhibition-based sports, like gymnastics, wushu taoulu, dance sport, and ice skating, did their part to liven up the uniform roster.
Gymnastics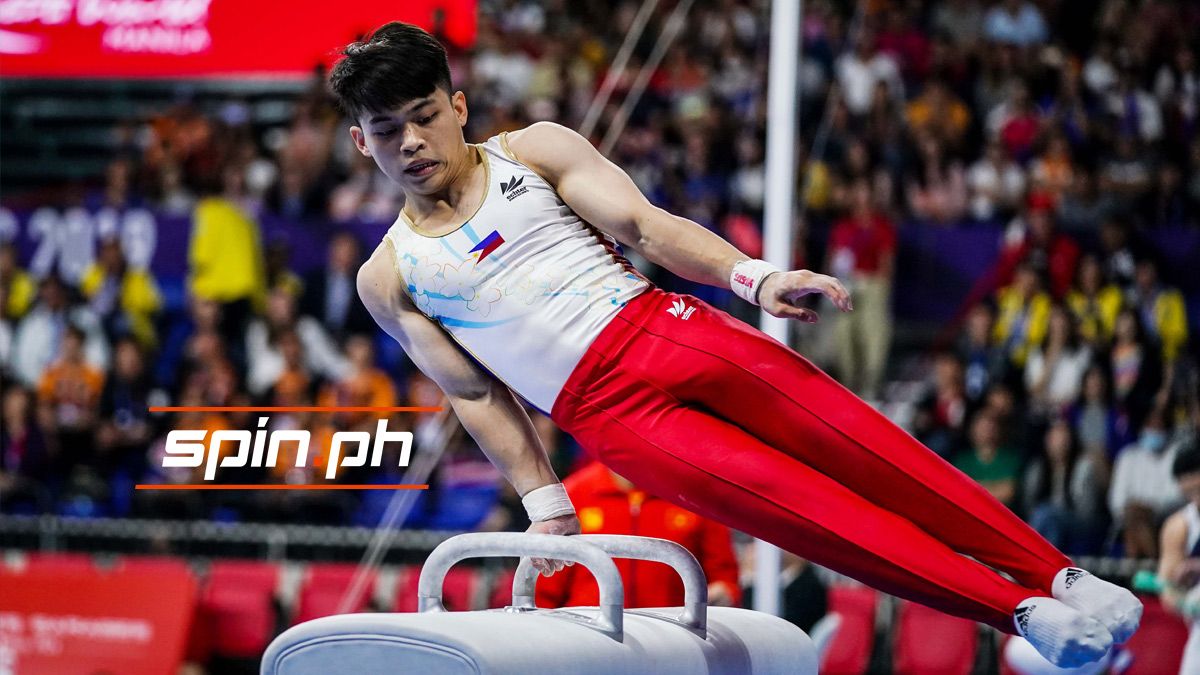 Gymnastic's golden boy Carlos Yulo wore a gold-trimmed tank top with a sampaguita motif. The Philippine flag runs down both his armpits, ending in striking red tights or, for his other events, shorts.
Continue reading below ↓
Recommended Videos
Water Polo
Yes, these are the most patriotic Speedos ever.
According to SportingNews' Jordan Heck, Speedos are worn in water polo by men because "it gives your opponents less material to grab."
Beyond the Speedos, there's also the swim caps, which helps you tell the two teams apart when they're in the water. Here's a close up of the Philippine swim caps, worn by both men and women. The team has both a dark blue cap with red trim, and a white cap with black trim. Note the extra protection around the ears.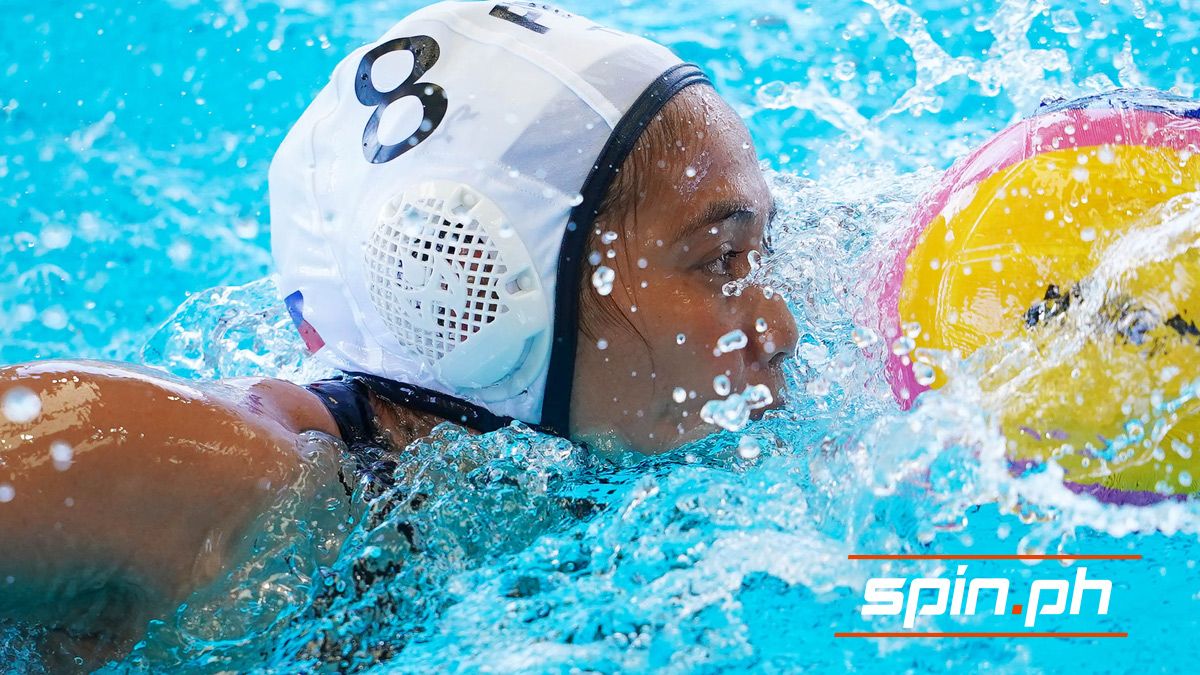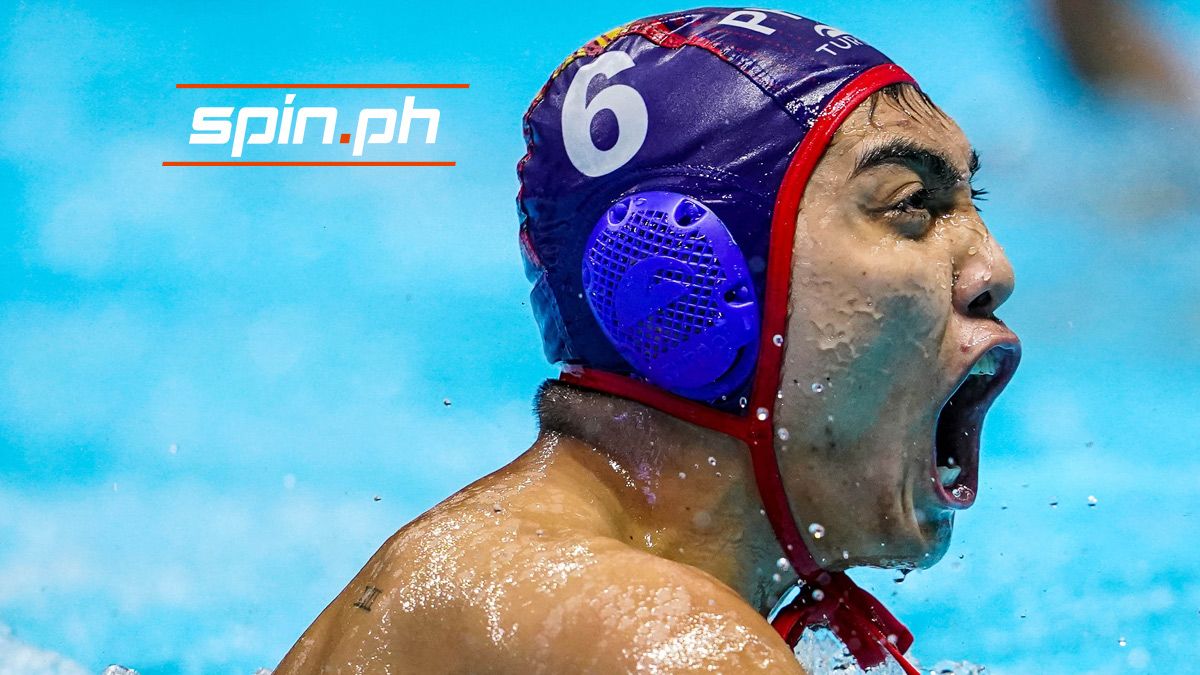 Sepak Takraw

Red is the color of the national sepak takraw kit, with a striking and subtle fade of blue stripes around the collar. Seriously, we want to cop one of these.
Men's Volleyball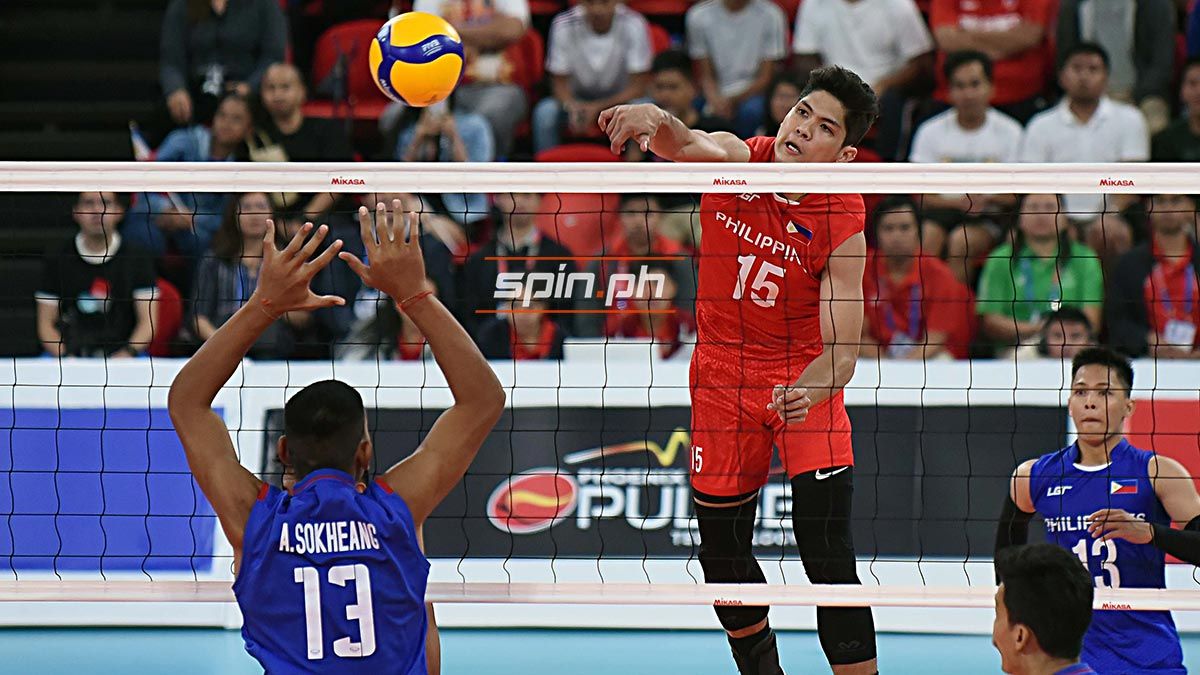 That all red number definitely means business, which the Men's Volleyball team certainly delivered when they routed Cambodia in three sets.
Multisport (triathlon and duathlon)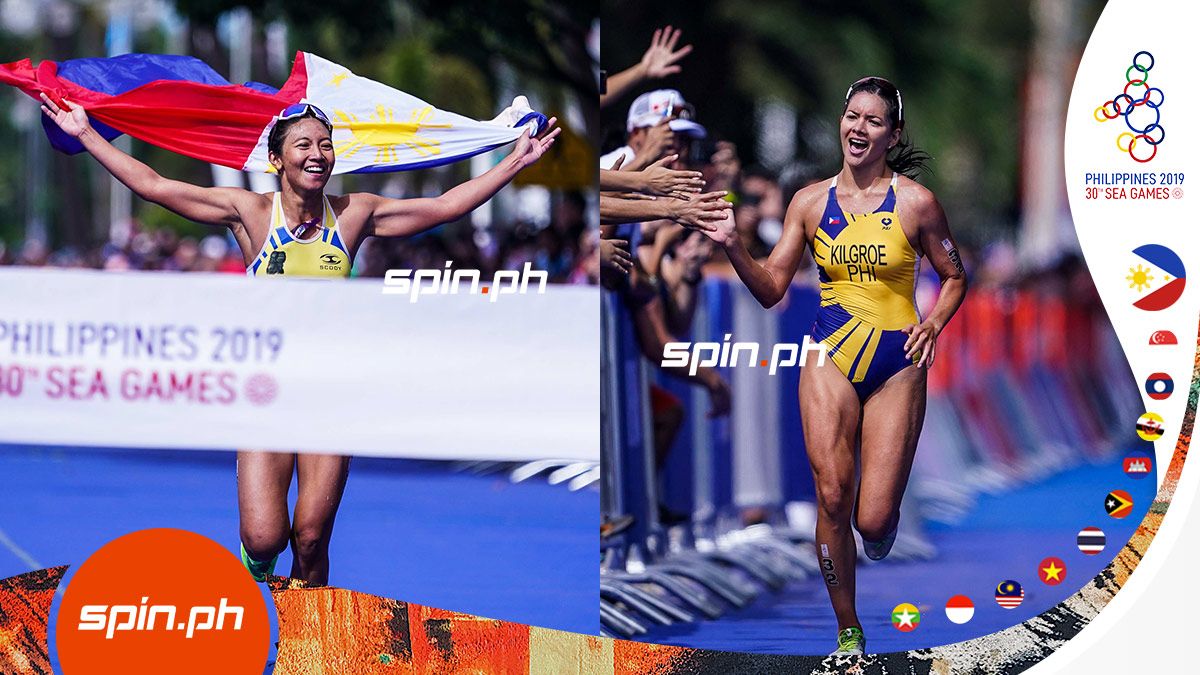 For the Philippine multisport team uniforms, a blazing sun dominates, set against a blue field. Their tri suits may not have changed much since their last SEA Games outing in 2017, but it's a striking design that looks good in the spotlight.
3x3 Basketball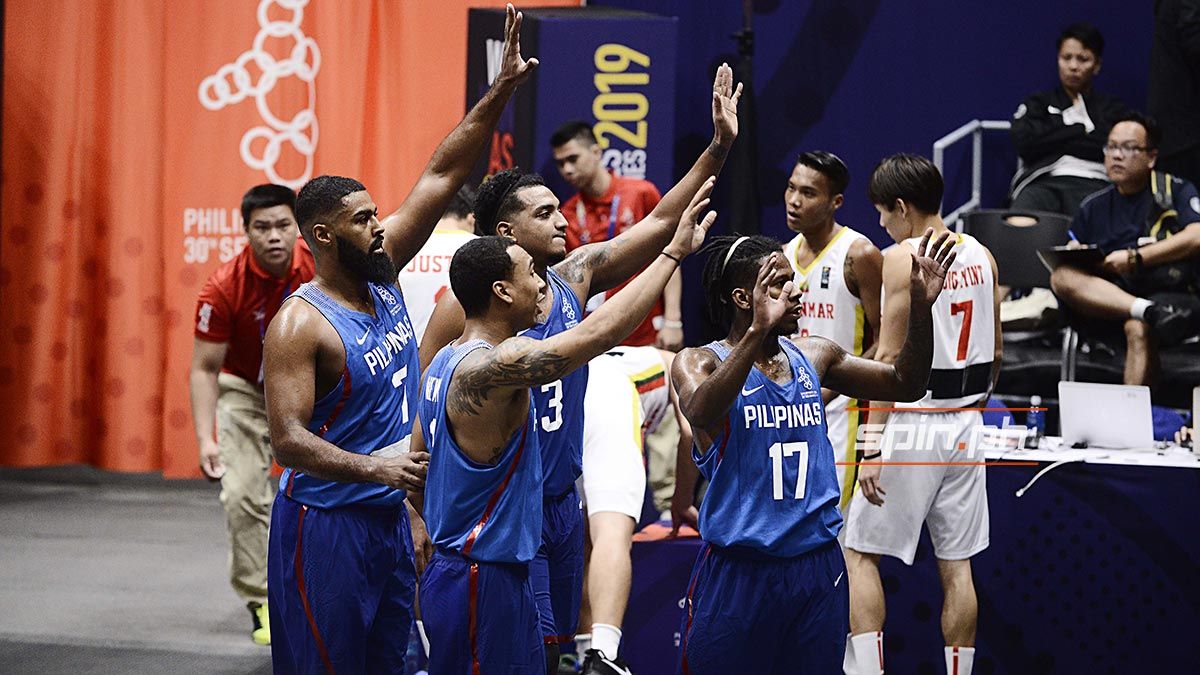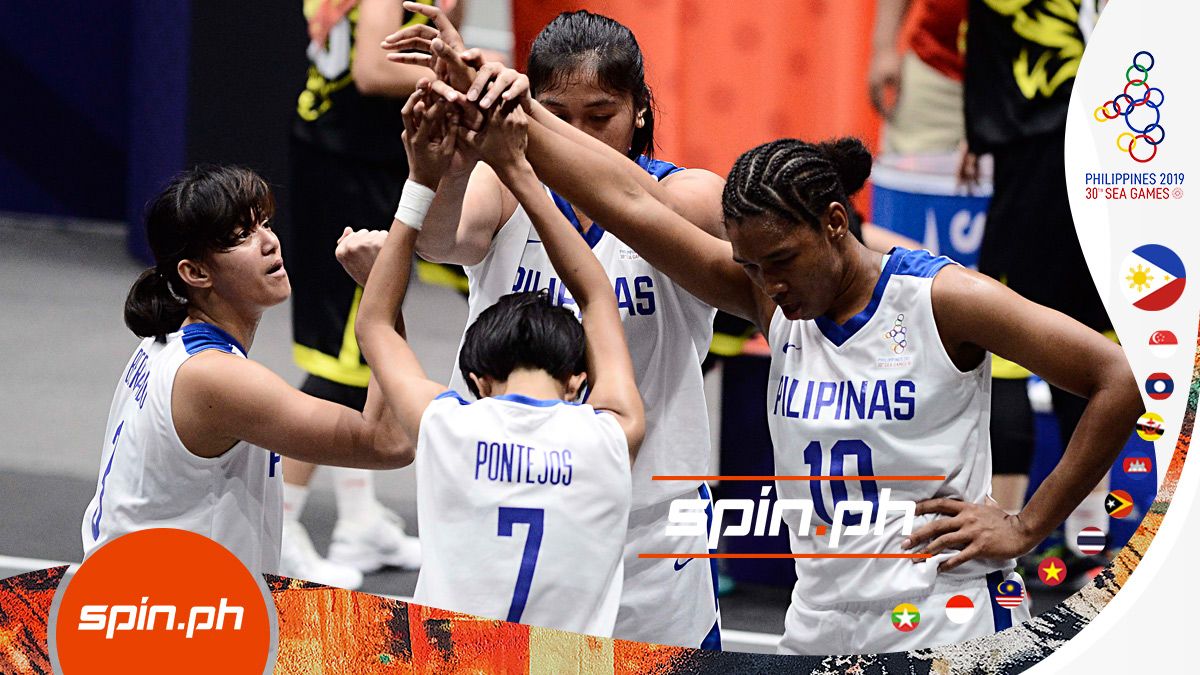 These blue and white Gilas uniforms should be a familiar sight. The Philippine squad debuted these jerseys — produced by Nike and Jordan Brand — at the 2019 FIBA World Cup.
Arnis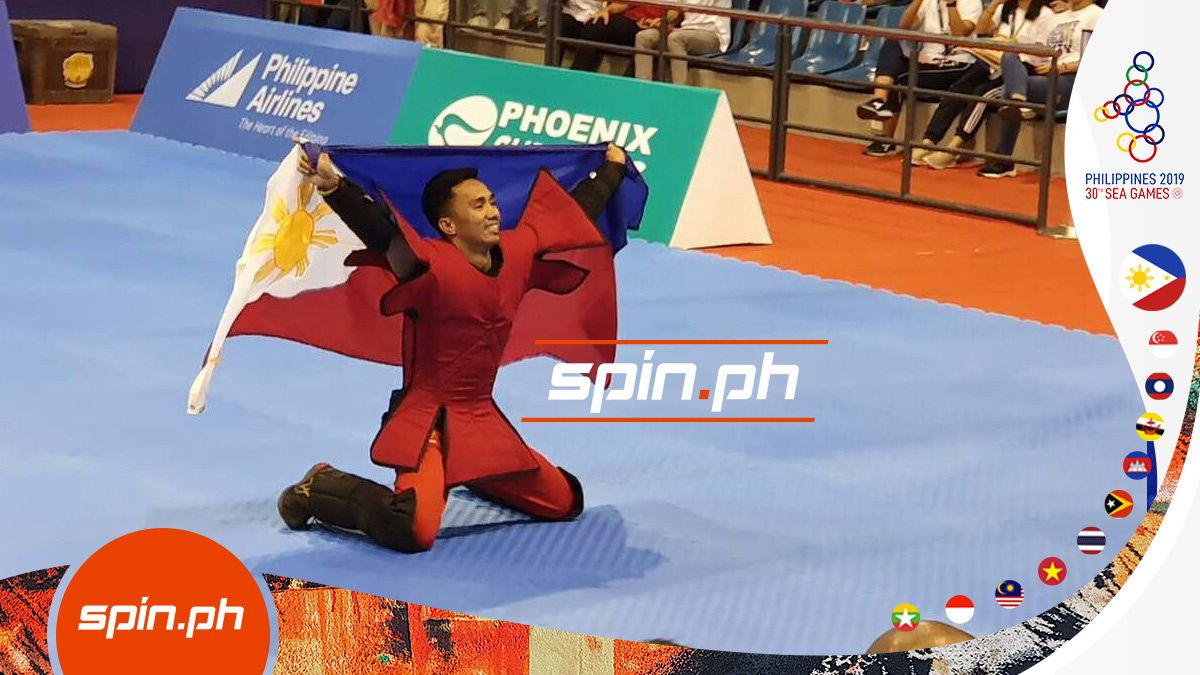 The national arnis team channels the Star Wars costume department with their crimson gear. It looks even more formidable with the helmet on.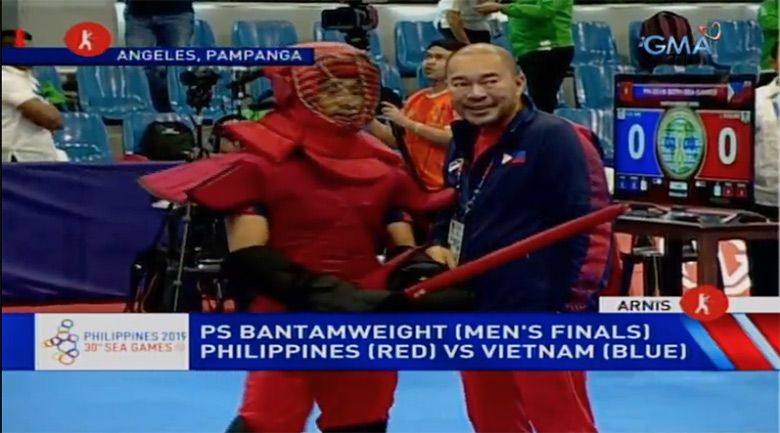 Wushu
The many taoulu, or exhibition, events for wushu combine martial arts moves, ancient weapons, and a snazzy attire based on traditional Chinese clothing.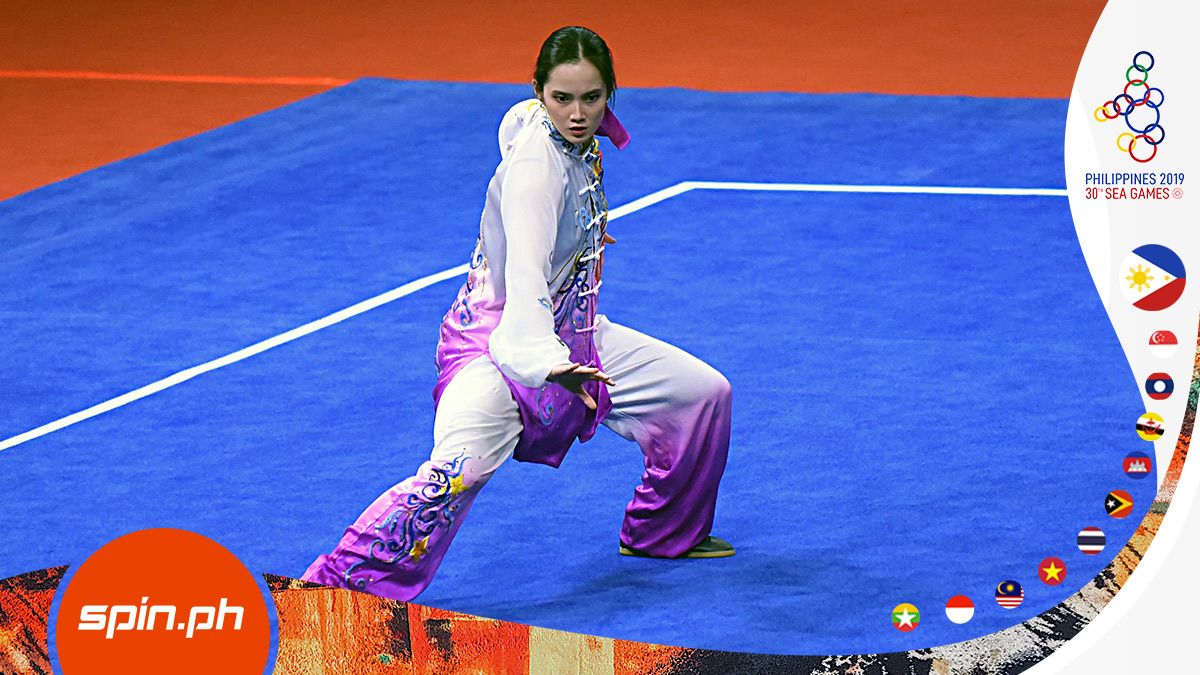 Agatha Wong - gold in women's taolu taijiquan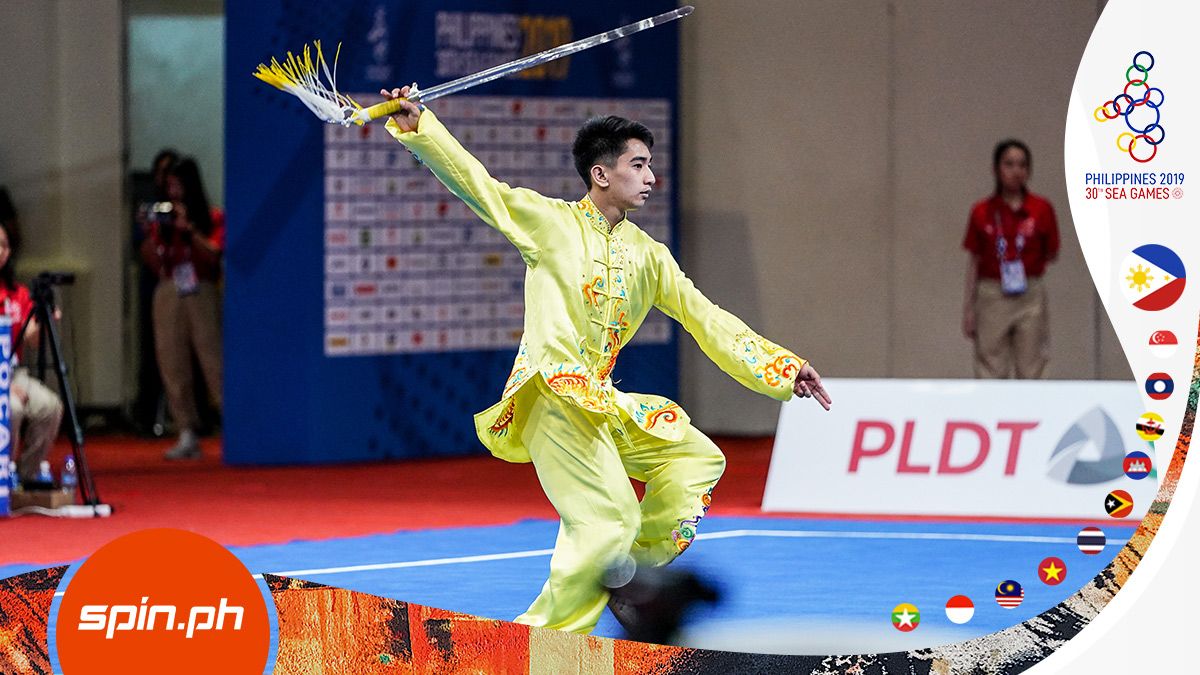 Jones Llabres Inso - silver in men's taolu taijiquan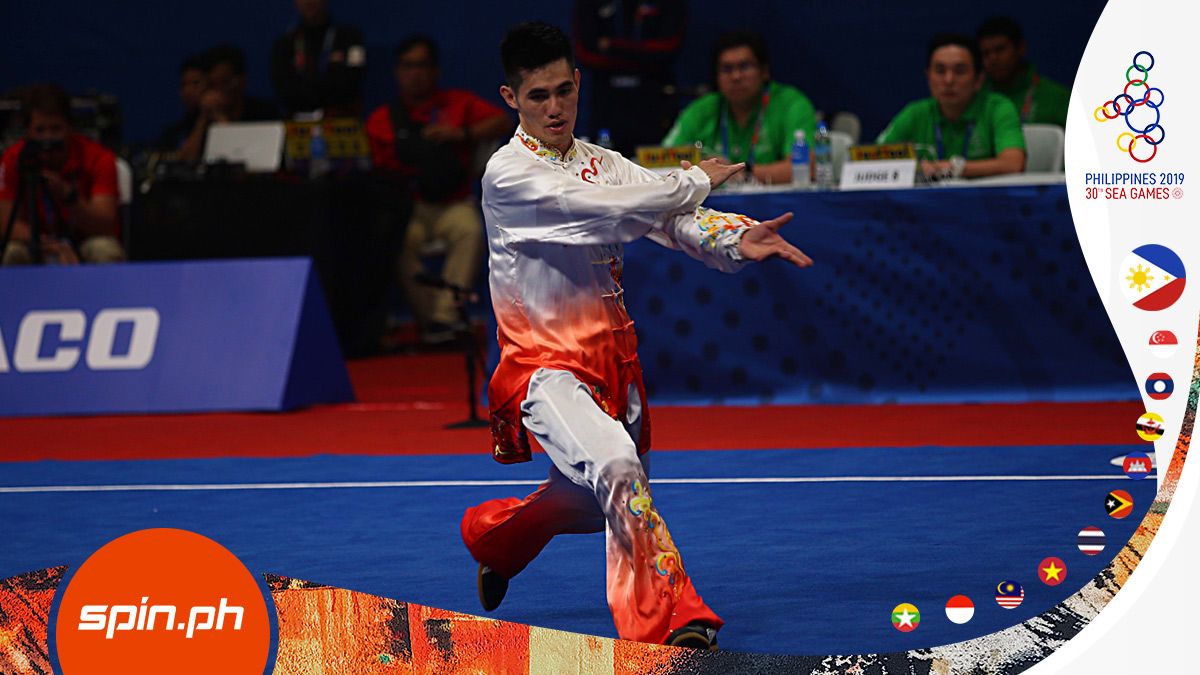 Daniel Parantac - bronze in men's taolu taijiquan
In the wushu sanda events, the PH squad naturally went for a more subdued kit for their more combat-oriented competition. But it's in flaming red, just so you know they're out for blood. Check out that protective headgear and pads, and the stylized "sanda" inked on the side of Divine Wally's shorts.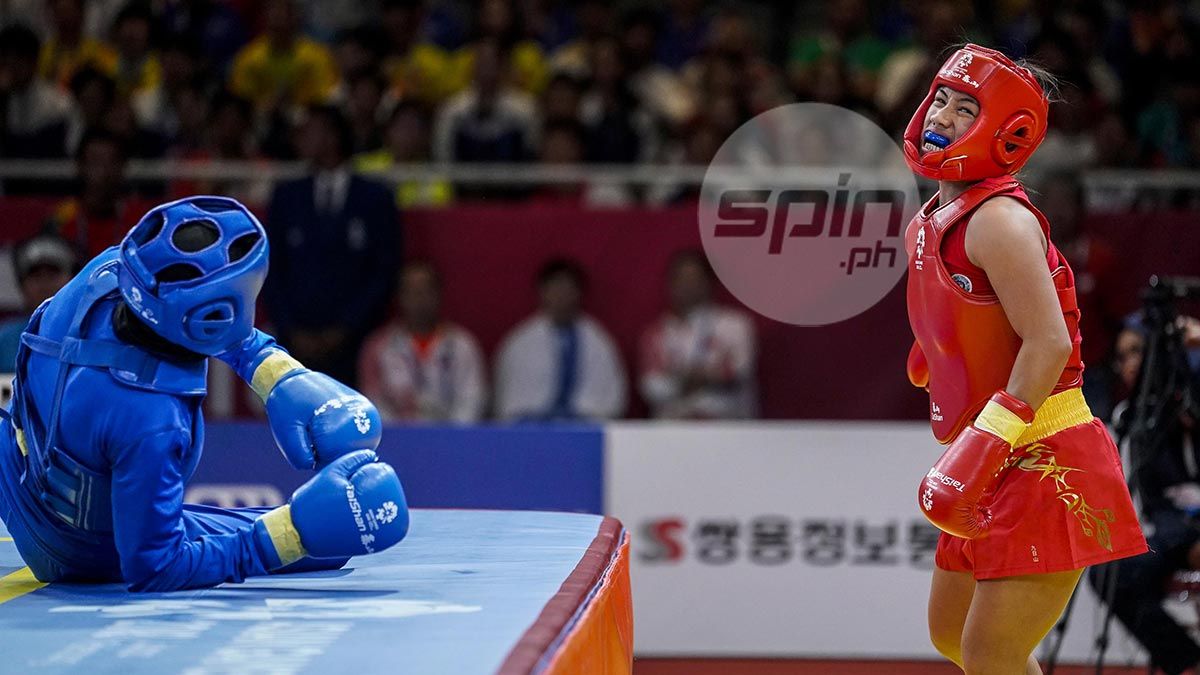 Weightlifting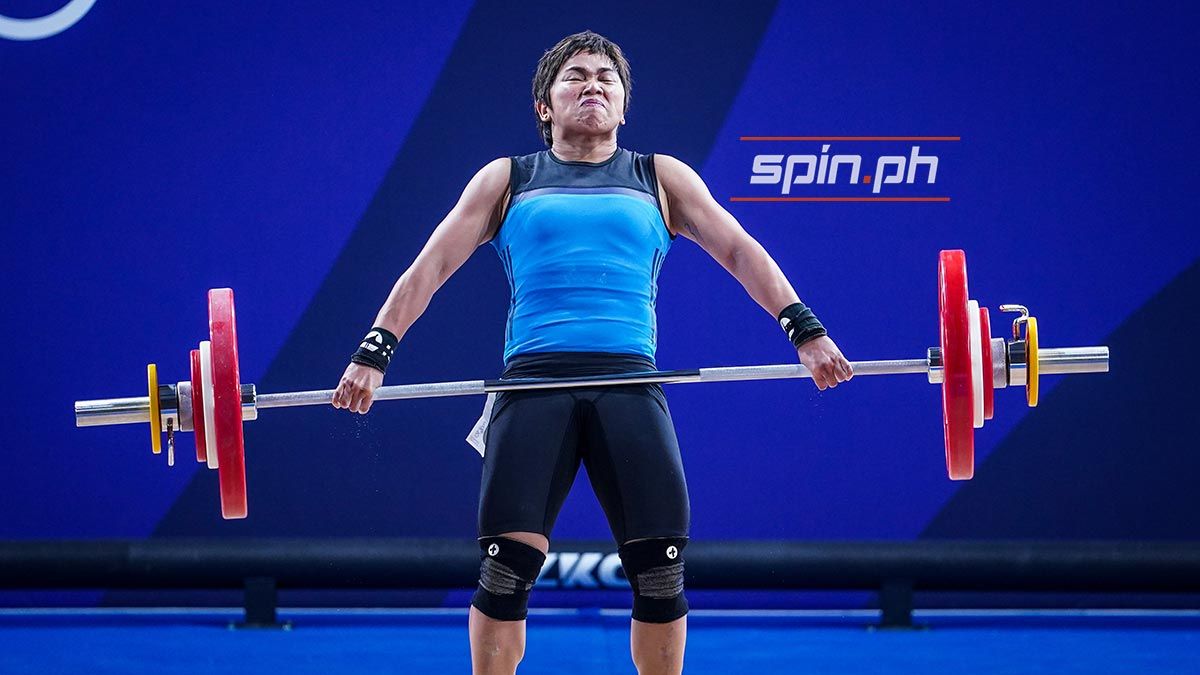 Hidilyn shows off some major muscle in a sky-blue jersey, possibly a nod to her Air Force ties.
Polo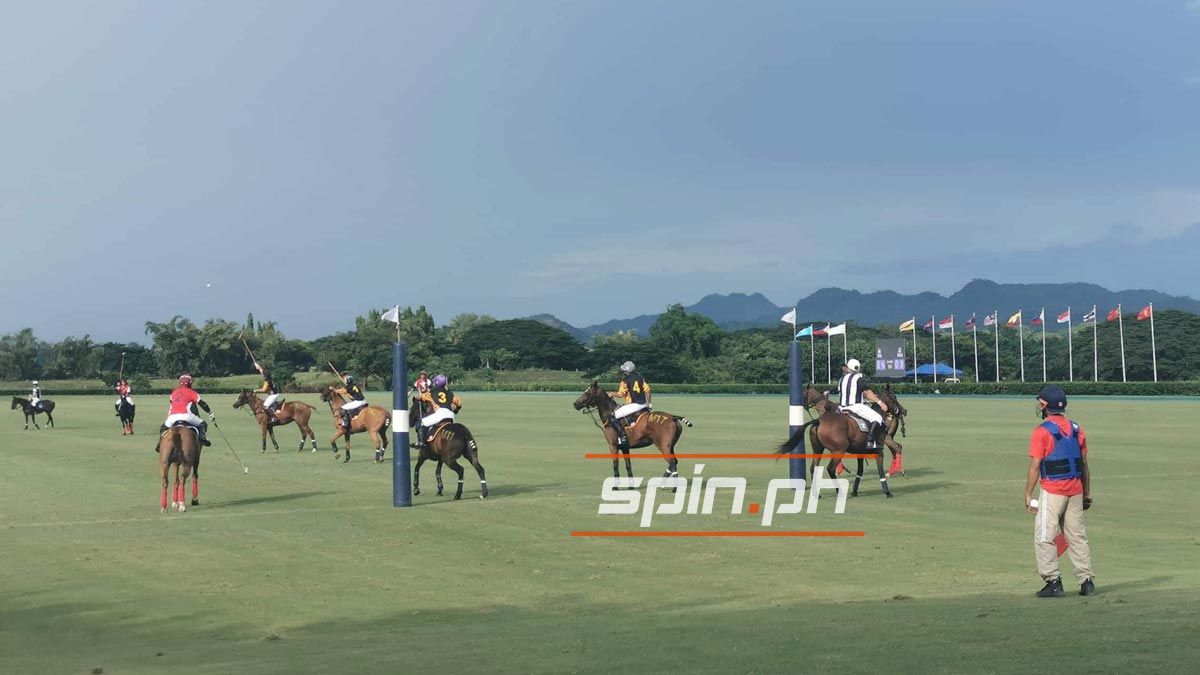 The event that kicked it all off had our national athletes play down the flag motif for a sunny yellow and some badass riding boots. The horses didn't look too shabby either.
Mixed Tennis
The mixed tennis team keeps it simple with blue shorts and a simple white or gray shirt with the Philippine flag. It's a solid outfit that stands out in stark contrast with most of the other squad uniforms in the PH teams.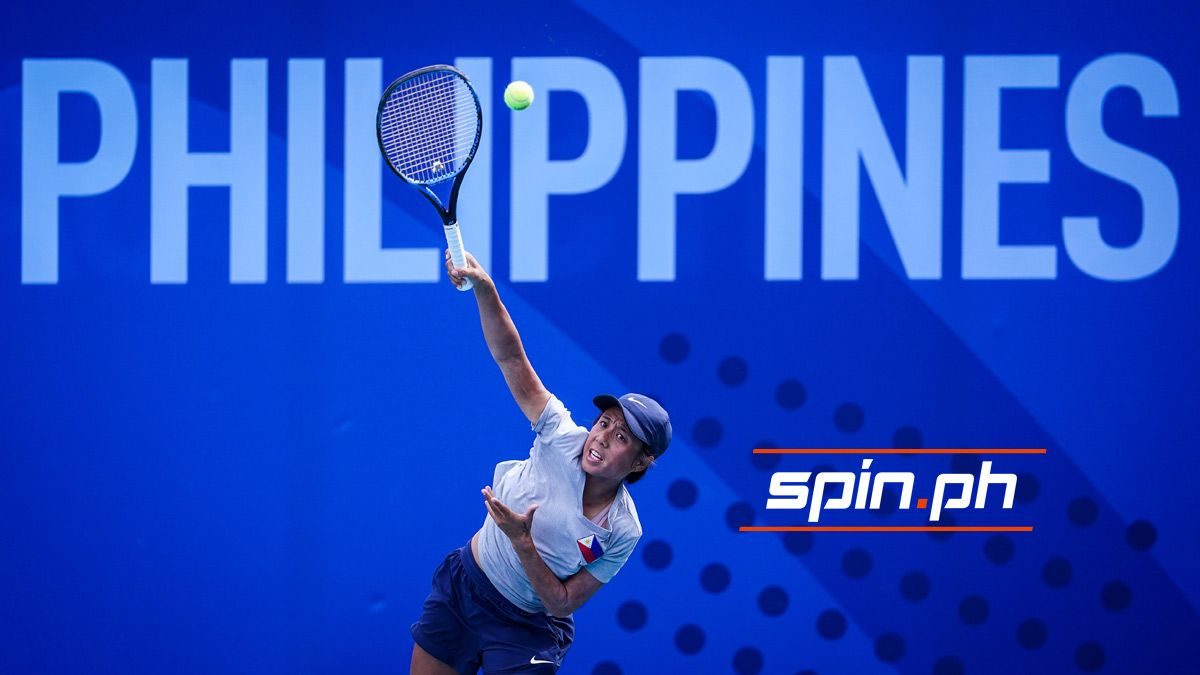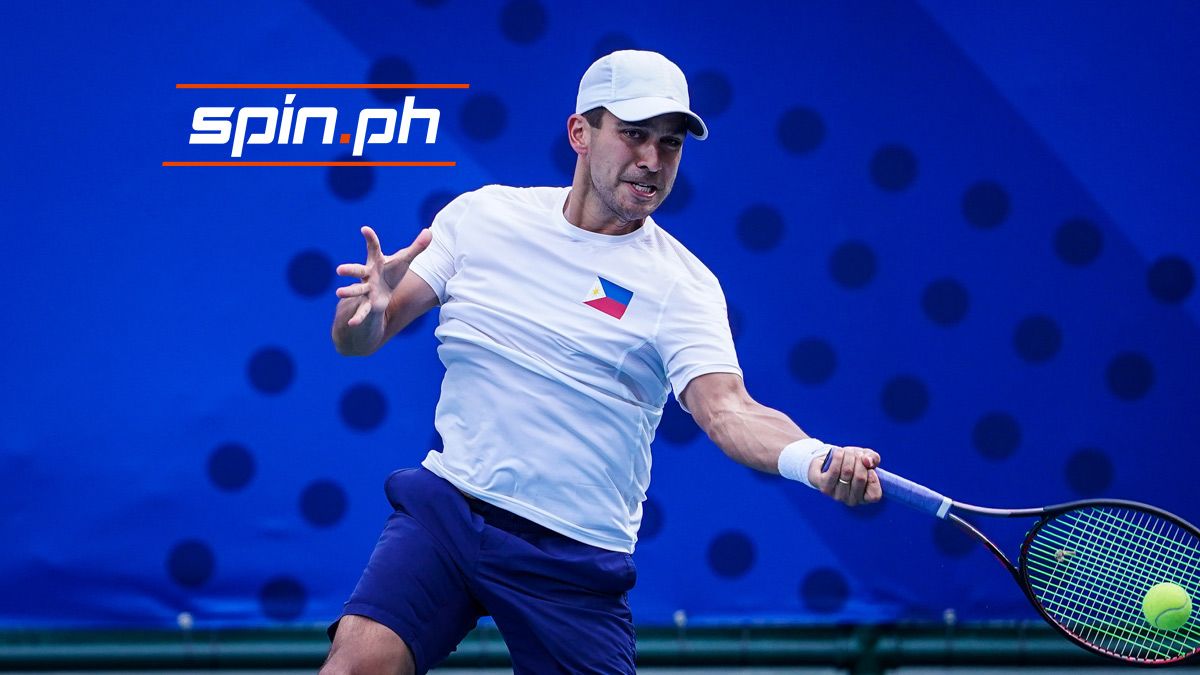 Women's Beach Volleyball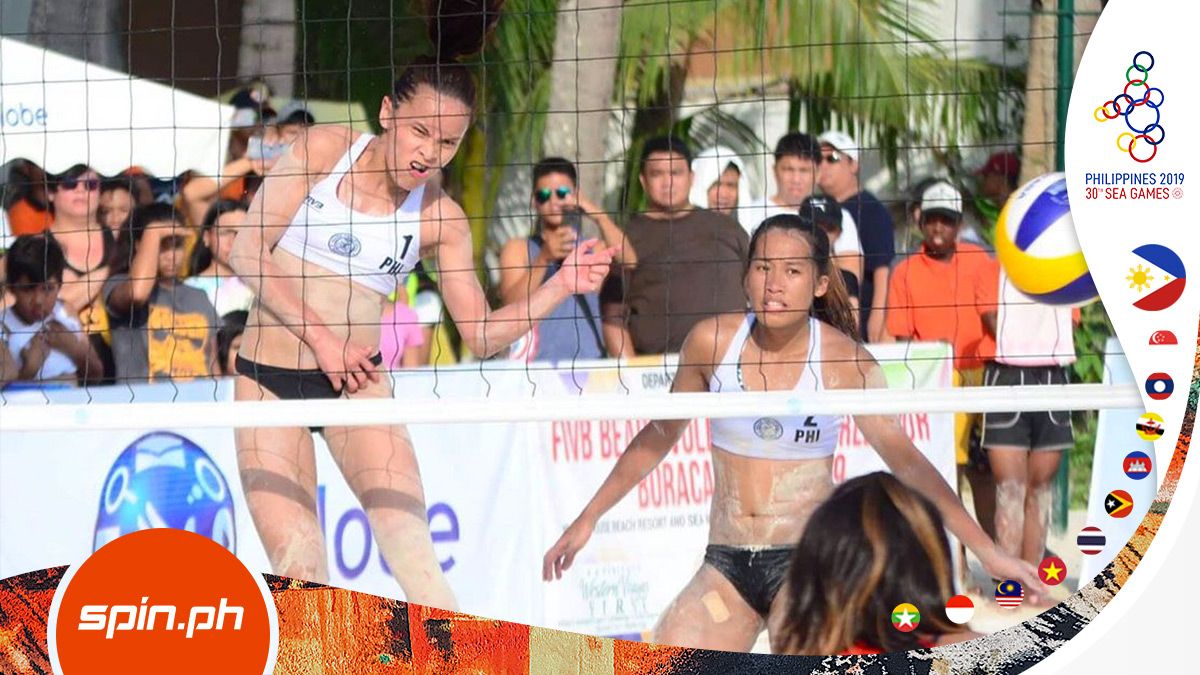 The duo of Sisi Rondina and Bernadeth Pons were decked out in minimalist black and white as they went up against Vietnam on Sunday at the converted Subic Tennis Court.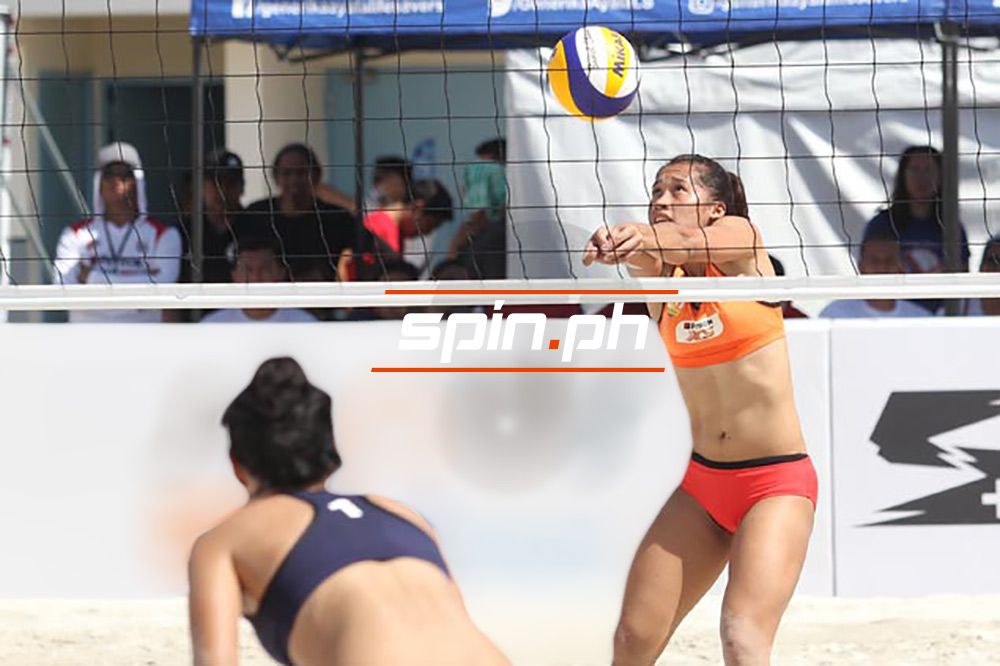 On Monday, they changed it up to a blazing orange number that matched their fiery spirit, conquering Mae Tasha and Tan Hsi Yan of Malaysia.
Dancesport
The Clarke Hall was raining gold medals on Sunday night, no doubt helped by the athletes' eye-catching pageantry.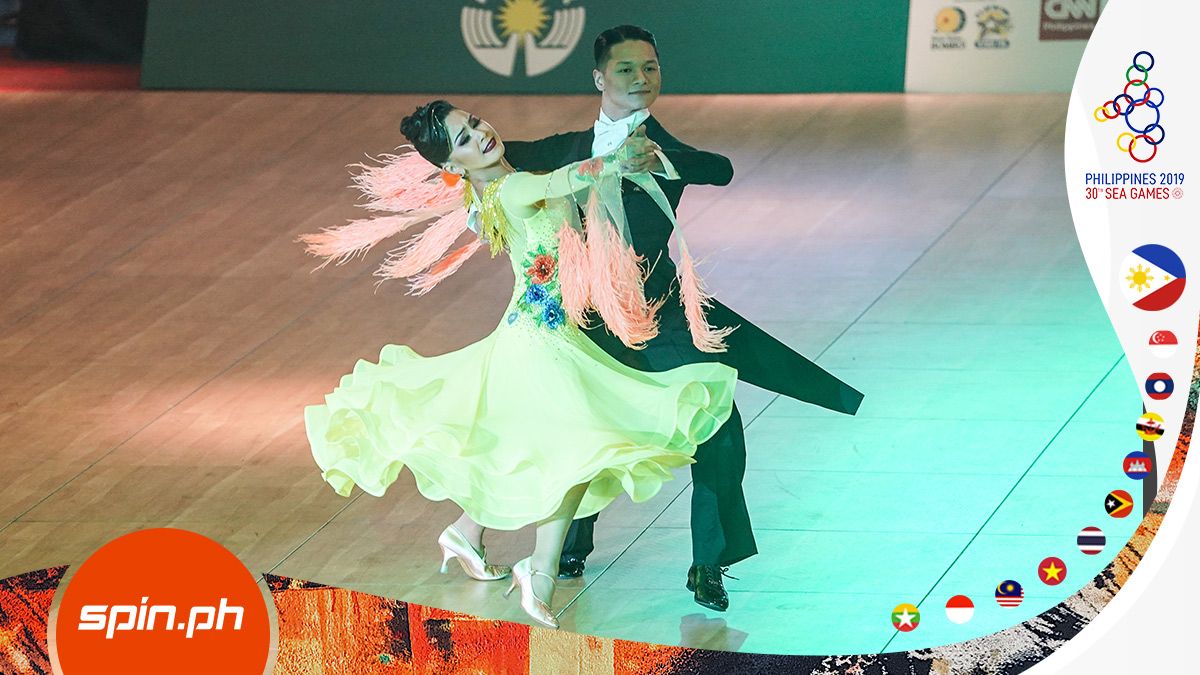 Sean Aranar and Ana Nualla - gold in standard tango, Viennese waltz, and five step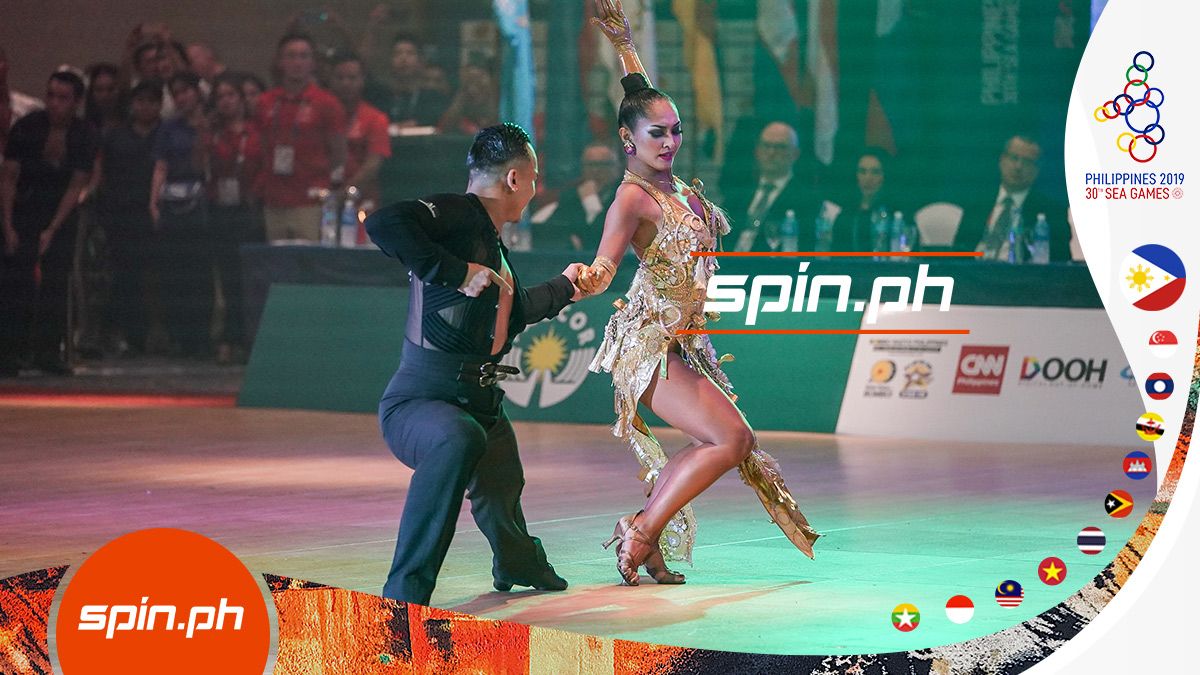 Wilbert Aunzo and Pearl Marie Caneda - cha-cha, samba, and rumba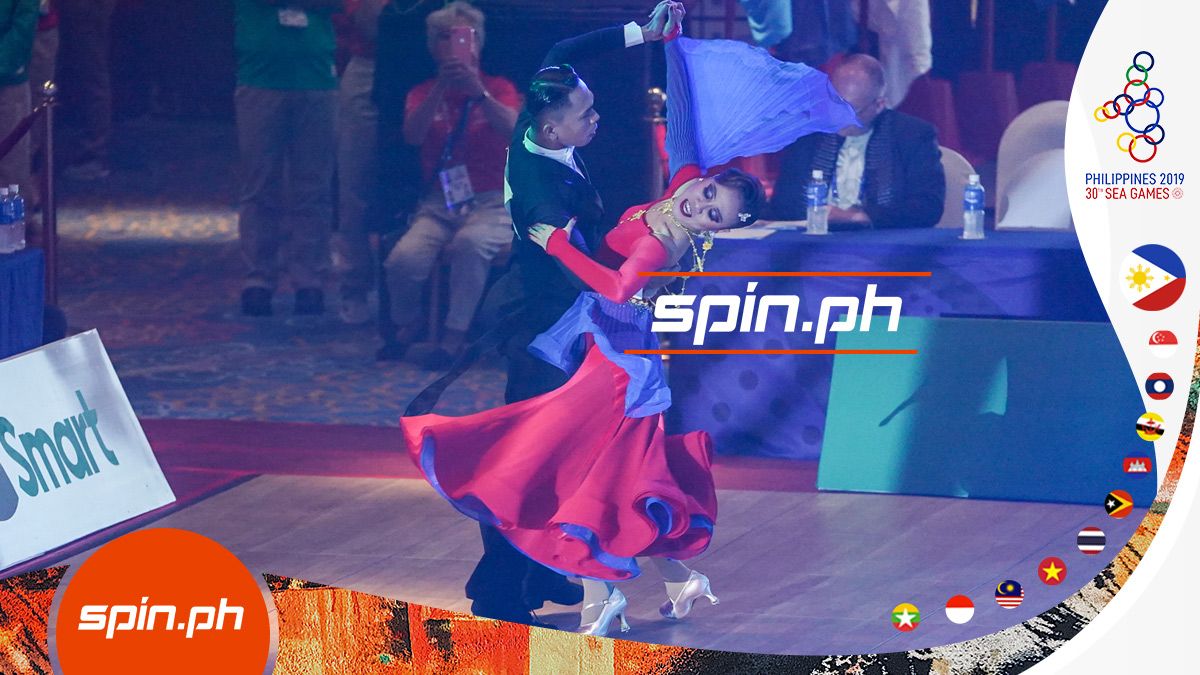 Mark Jayson Gayon and Mary Joy Renigen - gold in standard foxtrot and waltz
Floorball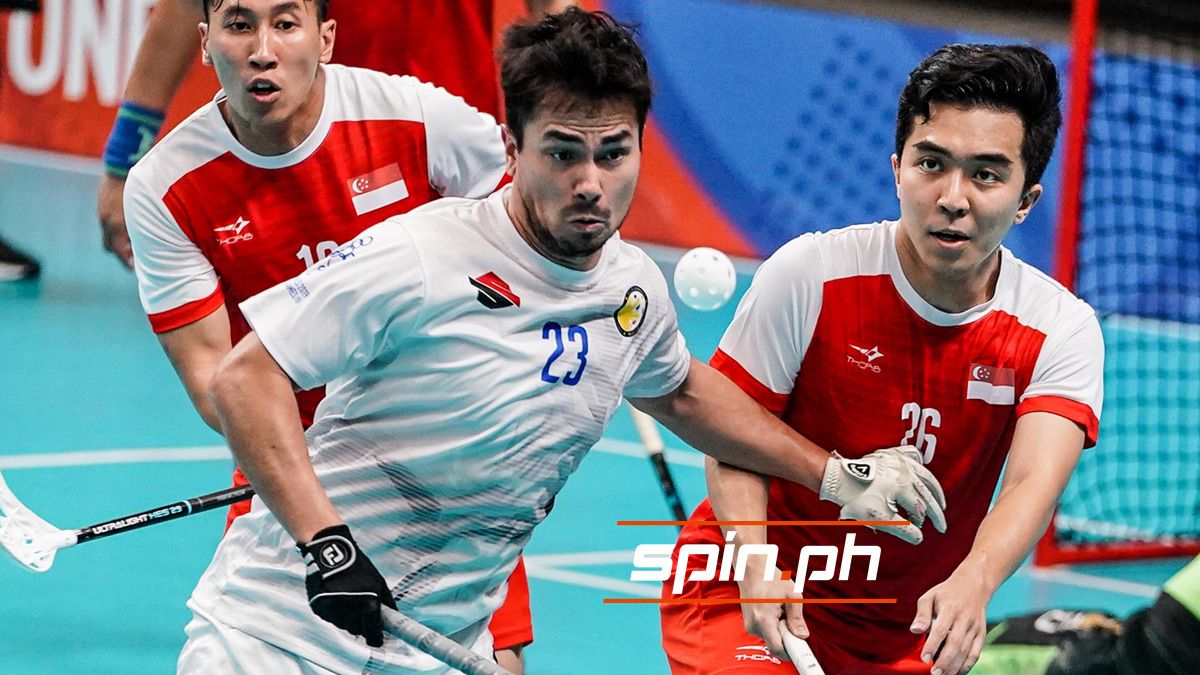 Here's a close look at the Philippine floorball kit (and Ryan Hallden's game face). On the front, the white shirt has a subtle geometric design. The Philippine flag is emblazoned on the back, above the player's name and number, and the SEA Games logo is printed on the right shoulder.
Football
The Azkals rocked their white home kit in their home turf. There's a simple red trim around the collar, and criss-crossing gray triangles to break the cleanness of the white.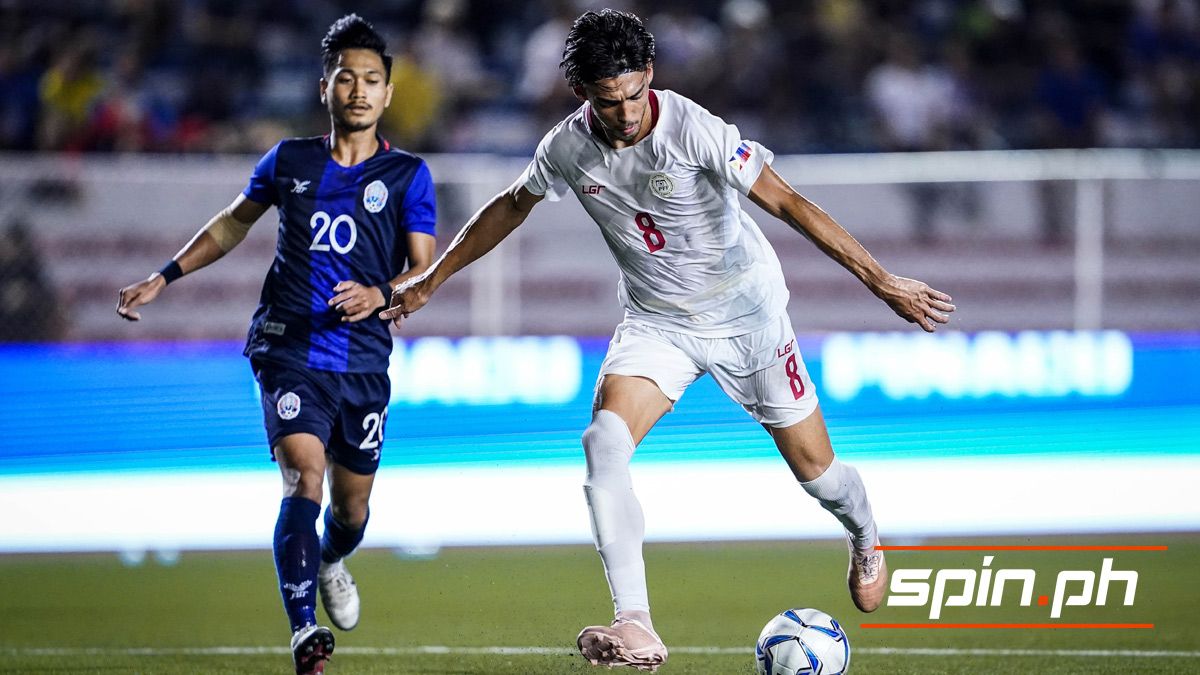 The Maldita kit, on the other hand, features a more prominent red trim.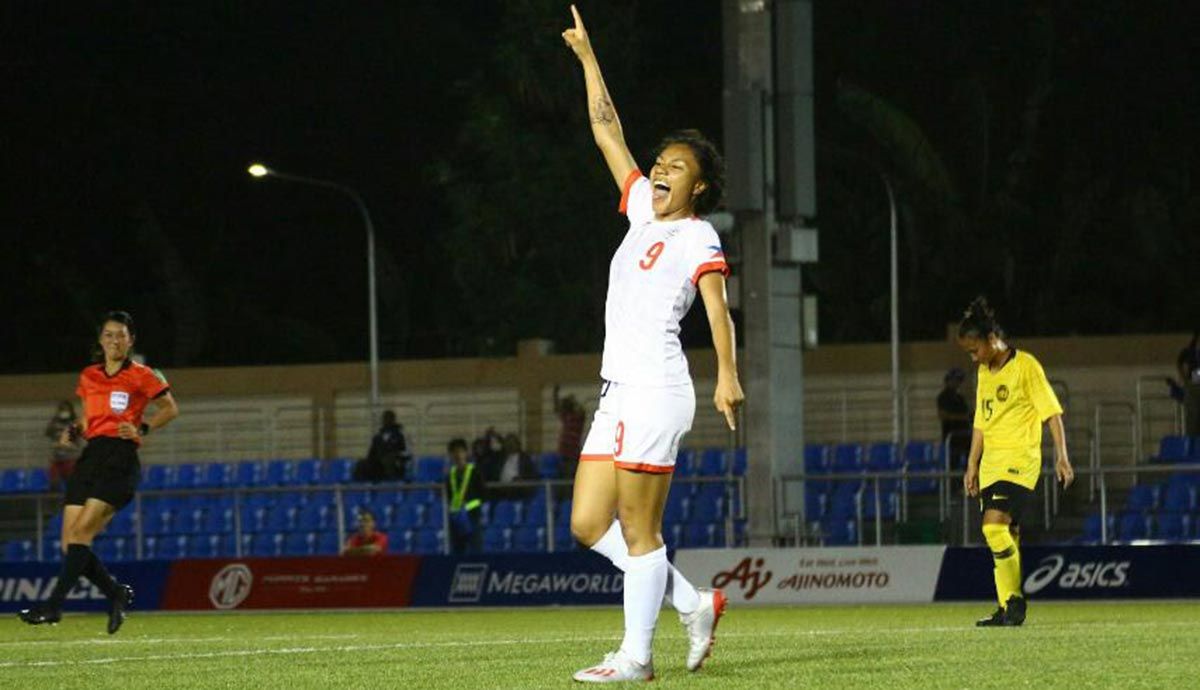 Mountain Bike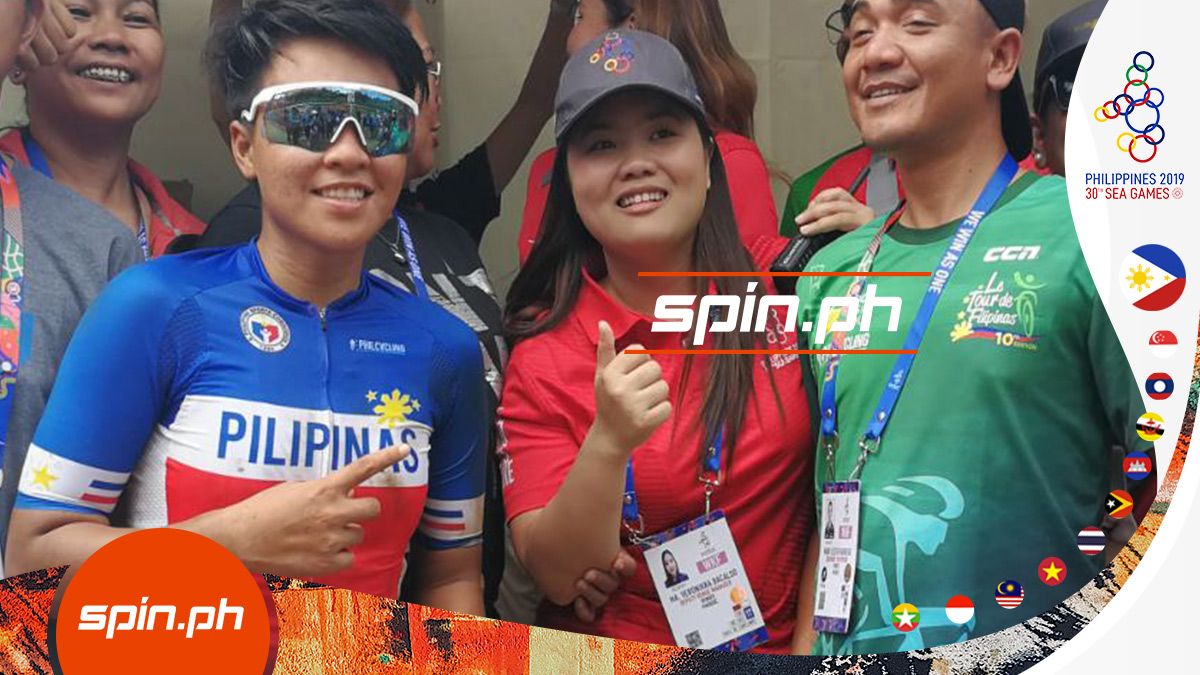 Both cross-country and downhill participants wore a blue, white, and red bike jersey as they barreled down the slopes and raced the trails of Tatlong Bungo in Barangay Niyugan, Laurel, Batangas. The flag motif is repeated on their white elbow bands.
Pencak Silat
For the male Seni Tunggal event, an exhibition showcase of the traditional Indonesian martial art, Edmar Tacuel donned a blue headdress and sembong over a black uniform.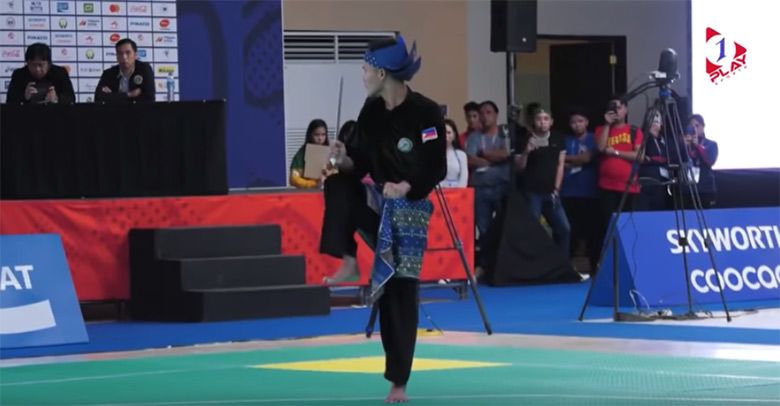 Ice Skating
As in dance sport, each contestant wore different uniforms, showing off their sleek style on ice. Yes, you can hold the "Blades of Glory" jokes — they certainly don't apply here.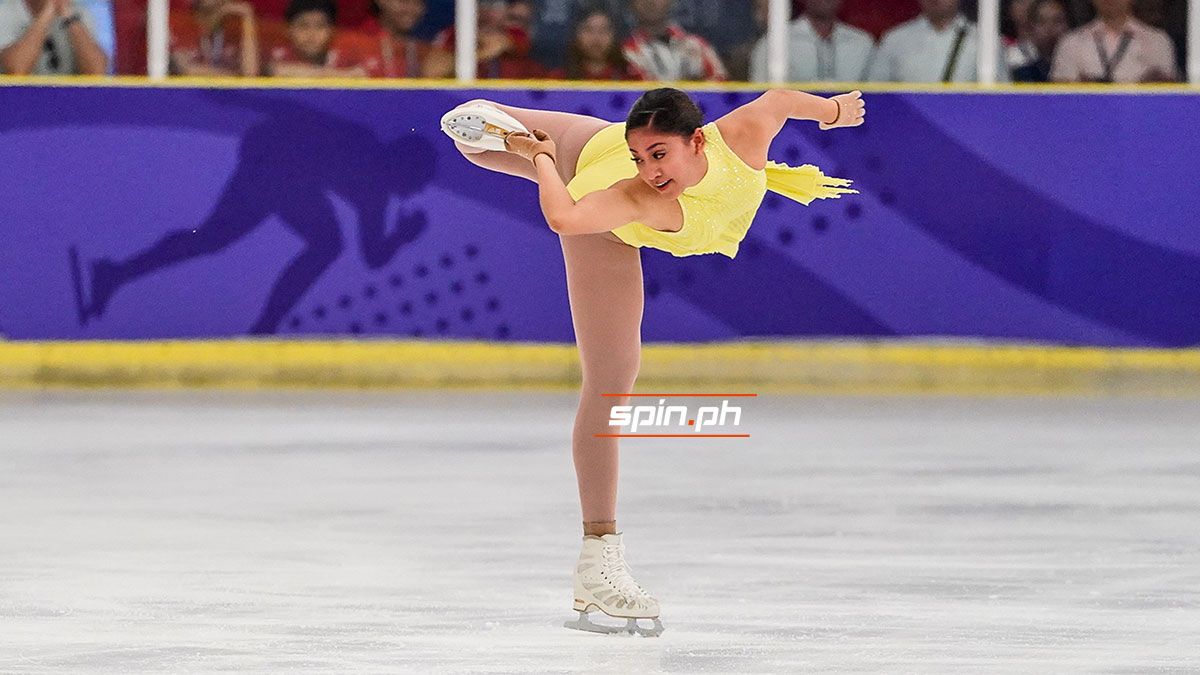 Alisson Krystle Petricheto - silver in women's ice skating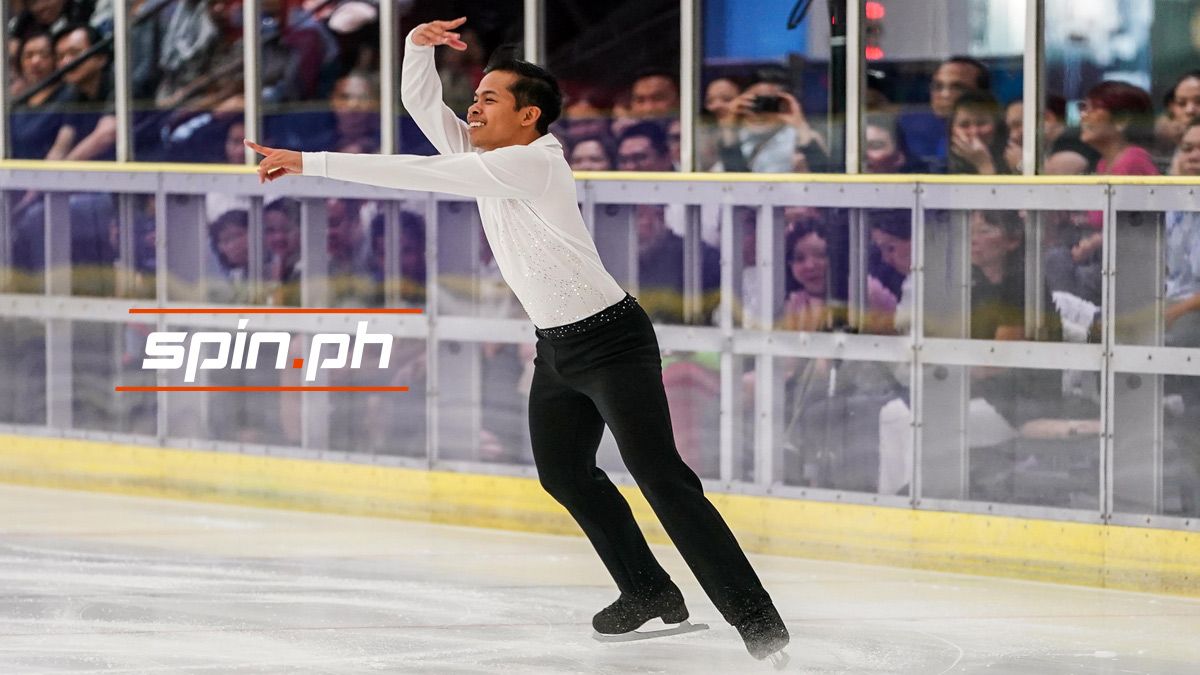 Christopher Caluza - silver in men's ice skating