Read the story? Tell us what you think!
How and where can I get this?
When you say skincare, you don't immediately think of guys. Ever notice how almost every skincare campaign stars a fresh-faced female celebrity or endorser?
But it's important to promote skincare among guys—not only can it help boost one's confidence, but it can also improve overall skin health. Here are five basic male grooming products that you can easily include in your grooming routine:
Sunscreen
The sun's rays don't just make your skin darker; they also damage it by reducing collagen production and cell growth—which is why you should apply sunscreen daily. A good sunscreen blocks both UVA and UVB rays and has SPF 30 or higher. Don't scrimp on the application, and remember to let your skin absorb it fully before heading out. Reapply after a couple of hours so your skin stays protected throughout the day.
Moisturizer
Applying moisturizer is as essential as drinking water for your skin to stay hydrated. Guys with normal skin—dry or flaky—can use oil-based face ones, while those who have sensitive skin may want to look for variants with aloe vera. Moisturizer should be applied after cleansing and toning—putting moisturizer on uncleansed skin can seal in dirt, sweat, and other impurities into your skin. Use your fingertips to gently apply it all over your face.
Exfoliating Scrub
Believe or not, men need to exfoliate more than women since male oil glands have a faster cell turnover rate and secrete more sebum. Use an exfoliant at least once a week to unclog your pores of acne-causing dirt and dead skin cells. Don't scrub too roughly—you might end up scratching your skin. Wash it off with lukewarm water.
Toner
While different toners have different purposes, the best ones help minimize pore visibility, balance skin acidity, and remove post-cleansing impurities. In short, toners remove the dirt on your face that basic face washing cannot. After washing and drying your face, apply toner to your face using a cotton pad. Use gentle upward strokes to spread it. No need to rinse your face afterwards—just let your skin absorb it.
Facial Cleanser
A cold morning splash isn't enough to rid the skin of dead cells, and soap can diminish your face's natural moisture barrier. Most facial cleansers are formulated to eliminate dirt and bacteria while being gentle on your skin. You should wash your face at least once but not more than twice a day. Remember to wash your hands first—you don't want to transfer dirt from your hands to your face. Use gentle circular motions to cleanse your skin.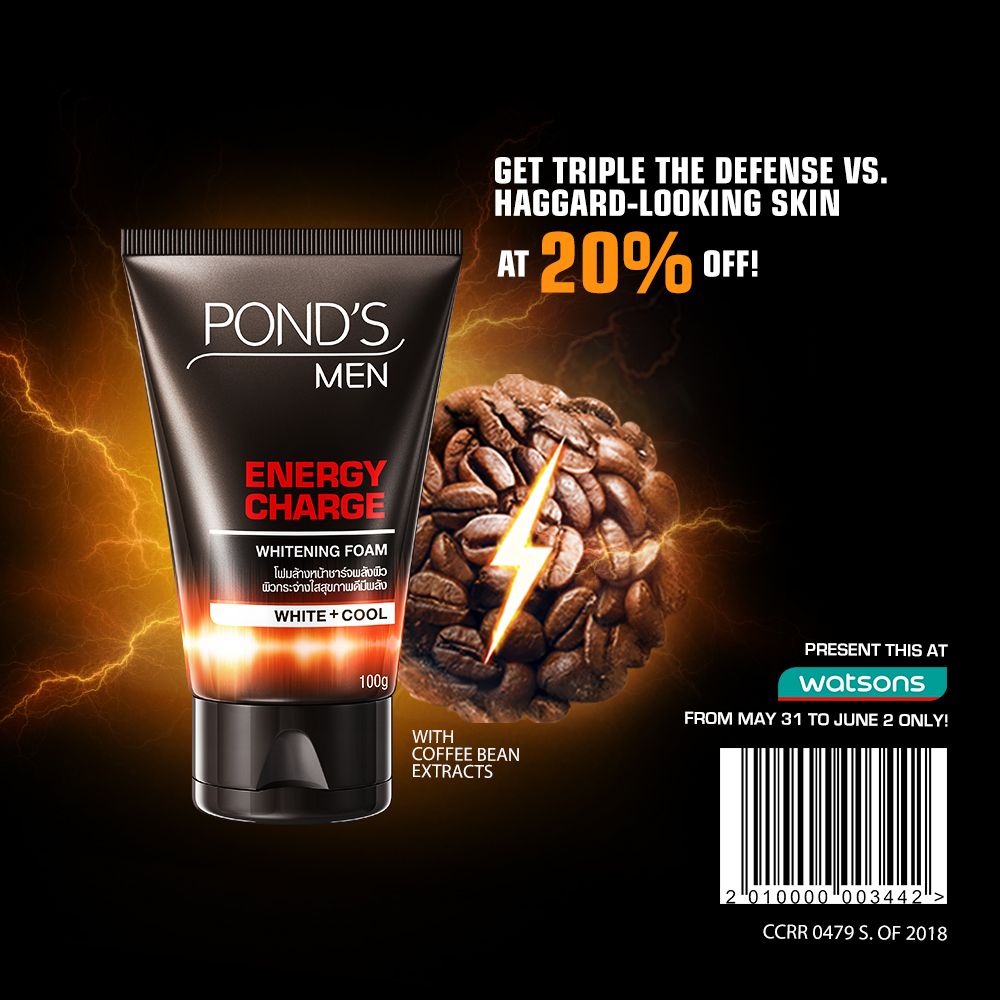 If you still haven't found the right product for you, try Pond's Men Energy Charge Whitening Facial Foam. Apart from cleansing your face, with regular use, it also helps reinvigorate skin by aiding to repair damage caused by prolonged sun exposure. It also helps energize tired and haggard skin, bringing you closer to achieving a healthy and active glow.
Visit Pond's Men's official website and follow Pond's Men on Facebook to know more.