March starts in a few days, and that only means one thing: summer! Well, we're already starting to feel the heat, and we're also hearing the call of the beach—it will be rude not to answer it.
After a few days at the beach, you'll feel all kinds of refreshed and rejuvenated. Apart from physically getting a break, it also does wonders to your skin—which is the perfect icing on the cake.
Say goodbye to high-priced treatments and science-y products to breathe new life into your skin. Take advantage of that vacation leave and get some additional benefits from mother nature. Between the sun, the sand, and the salt water, it's basically a free (and natural) spa.
Clear mind = Clear complexion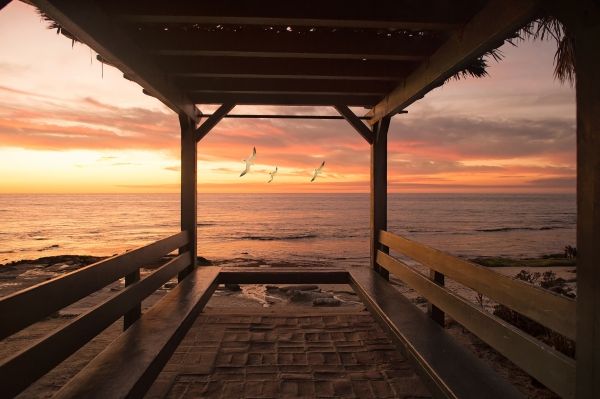 Continue reading below ↓
Recommended Videos
Let's be honest, when your mind is NOT at ease, it shows on your face. It's no secret that stress ages you. That's why people with high-stress jobs grow dark circles around their eyes, get wrinkles faster, and, sometimes, even get stress pimples. To remedy this, a head-clearing vacay is what you essentially need according to Dr. Cheryl Conrad of Arizona State University. Hear those waves crash. Feel the summer breeze. Taste the salt water. Treat yourself. Take it all in. The effect? Some much-needed peace of mind.
Salt water = Godlike hair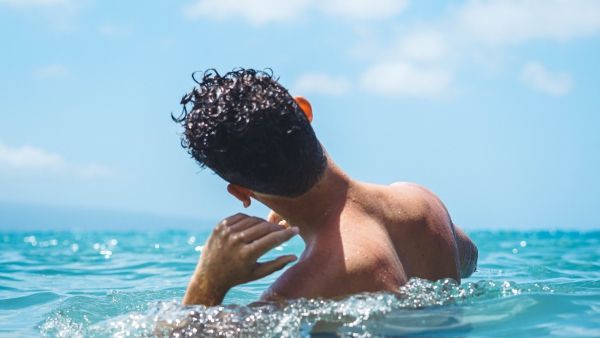 There's a reason why surfer dudes and dudettes have the most amazing wavy locks. That's because the salt soaks up excess oils. Of course, you have to be careful not to dip it in too long so it doesn't leave your hair brittle and dried out. Instead, the dried salt water defines curls as if you styled it with texturizing paste, except it's soft and natural to the touch. Even Senior Stylist, Mia Emilio, admits that this is the most perfect, product-free state that your hair will experience. Just don't overdo it.
Grainy sand = Exfoliation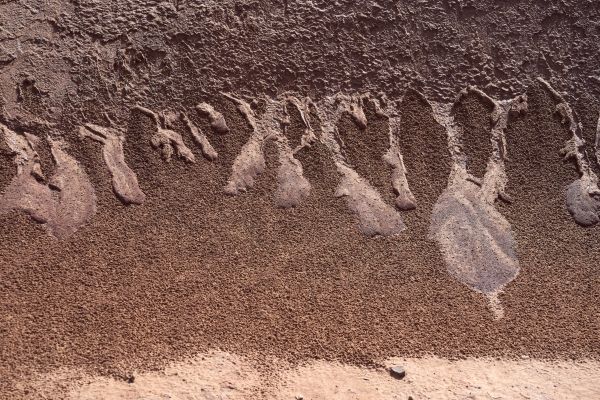 After getting your hair wet, paddle back to shore. You'll see that the currents have wet some parts of the sand, all black and muddy. Grainy sand like the ones in Cagbalete Island is great for some full-body exfoliation. Plop down onto the bare ground and cover yourself in the sand. Let it dry on your skin until it starts to stick, then brush it all away. At this moment, you'll be buffing away those dead skin cells. Rinse off back in the waters before properly drying under the sun. Remember to re-up on SPF. Try rubbing your arms, legs, and everything else you covered in sand and you'll feel that unfamiliar yet satisfying sense of smoothness.
Pro tip: DO NOT put it on your face because it might not be able to handle the friction.
Soft sand = Mud mask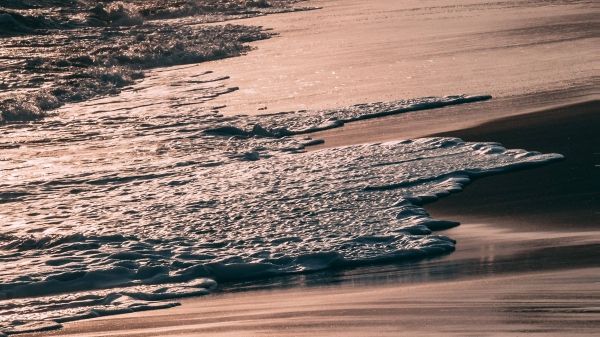 Soft sand is what's best for the skin on your face. If you've ever had the pleasure of enjoying the beaches of La Union, you know what we're talking about. The same thing with what you did with the grainy wet sands, dig in on the muddy almost liquid state of the soft sand, apply it on your face. It will unclog then tighten your pores to give you a nice earthen glow. Let it cook under the sun for about 10 minutes or so before running back to the water to rinse. Again, apply some SPF after.
SPF Application = Big difference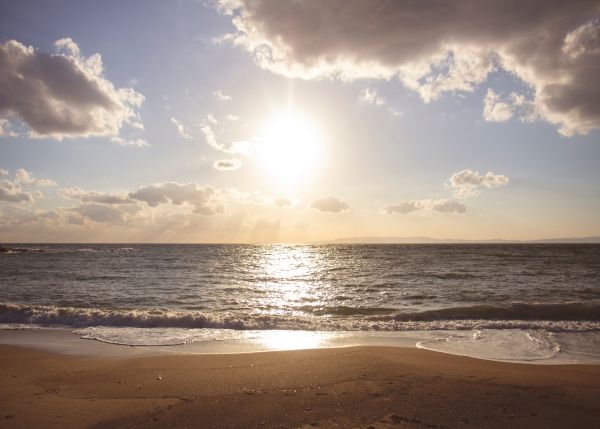 It's not only when you're at the beach that you need to apply SPF. We ignore the fact that we need it every day to protect us from UV rays, and we couldn't make a bigger mistake health-wise. Your SPF application will differentiate the nice bronzey tan you actually want from the pink and peely lobster burn. Also, UV rays accelerate signs of aging and can even cause cancer. You've been warned.