COURTSIDE reporting isn't a job for the listless.
To become effective, one has to serve as the fans' eyes and ears during the always-unpredictable and often hotly contested basketball and volleyball games that have now become the hallmarks of the UAAP.
It takes mental and physical preparation to successfully take viewers closer to the action and help them make sense of what's usually not captured on cam.
Energy, hopefully, won't be a problem for this year's crop of UAAP courtside reporters, a crew comprised of three holdovers from Season 81 and five rookies. They're used to juggling multiple things all at once as students and weekend warriors themselves, after all.
What's also encouraging is, staying in shape is also a top priority for them.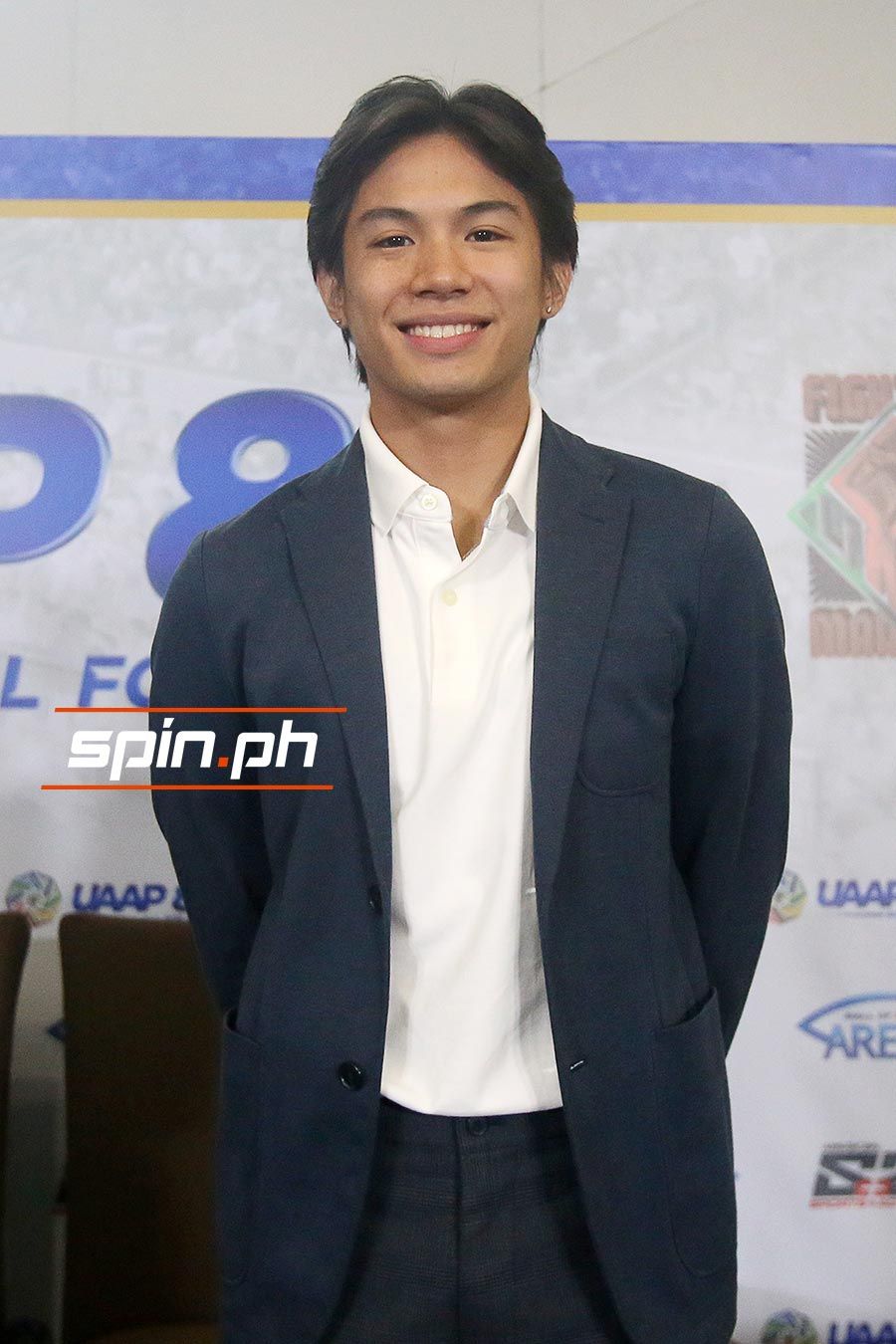 Continue reading below ↓
Recommended Videos
"I train everyday at 5 a.m. with the UST Athletics team, and I count my calories," says Baileys Acot, who will man the sidelines of National University. "I love running so I do cardio a lot, but my favorite is weight training."
Prior to his stint as a courtside reporter, Baileys has already been involved in the collegiate sports scene, being one of the versatile sprinters of the UST Athletics team. He also played basketball for La Salle Greenhills when he was younger.
A hamstring injury kept Baileys out of the action last season, but he'll don UST colors in Athletics in Season 82 and will either run the 100m, 200m, 400m dash or compete in the pole vault competition.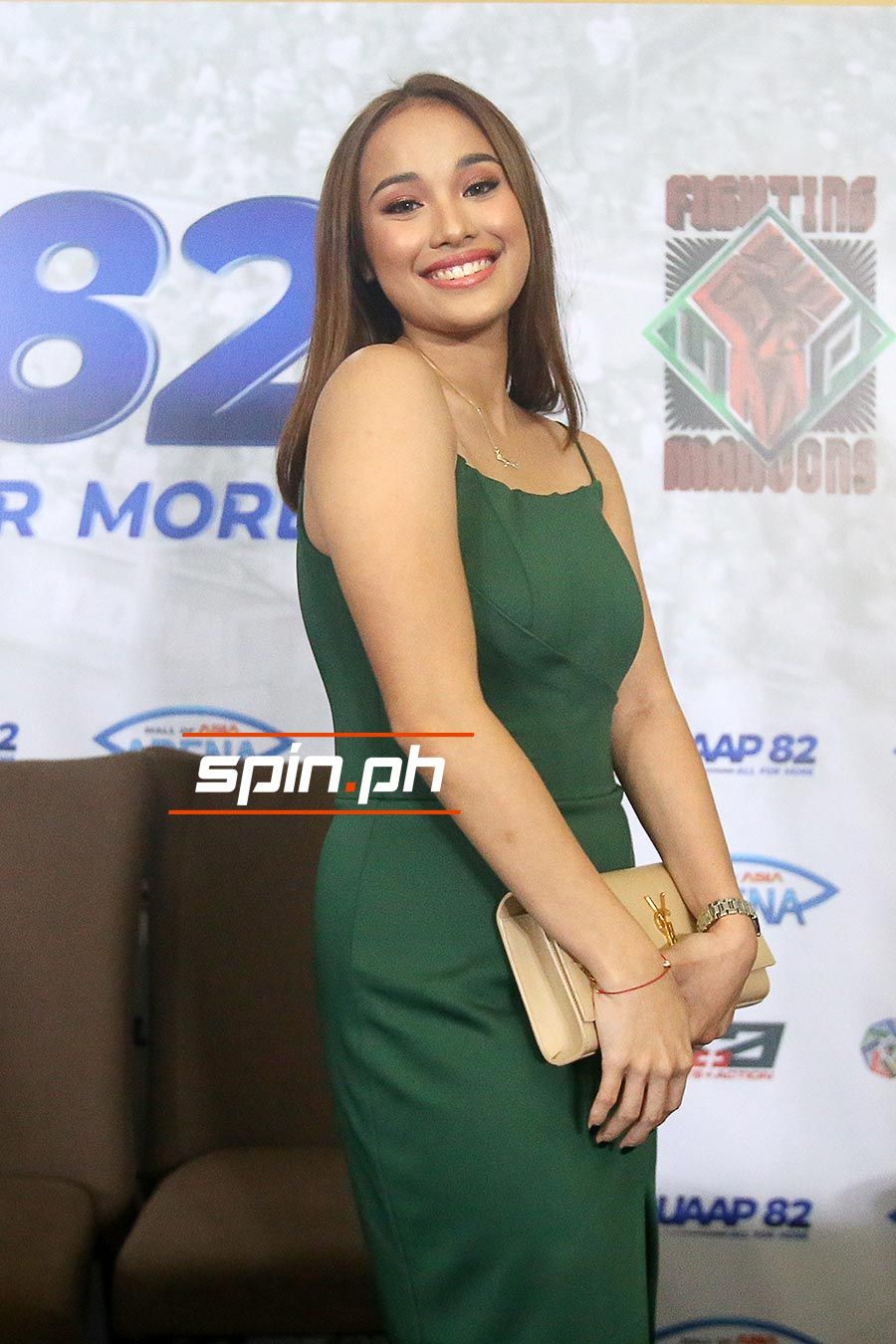 Returning De La Salle University courtside reporter Aiyanna Perlas, a former high school cheerleader in Saint Pedro Poveda College, shares that a little workout and eating as much vegetables and fruits as you eat meat is the key to being fit.
"I try to workout everyday" she says. "My favorite is ab-workout, so if you want to have obliques, do Russian twists."
Aiyanna, who's in her second tour of duty as DLSU courtside reporter, has always had passion for hosting and sports, and through this gig, she gets the best of both worlds.
"I admire the athletes and their hardwork, and I do think they need someone who is also into sports to understand what they're going through."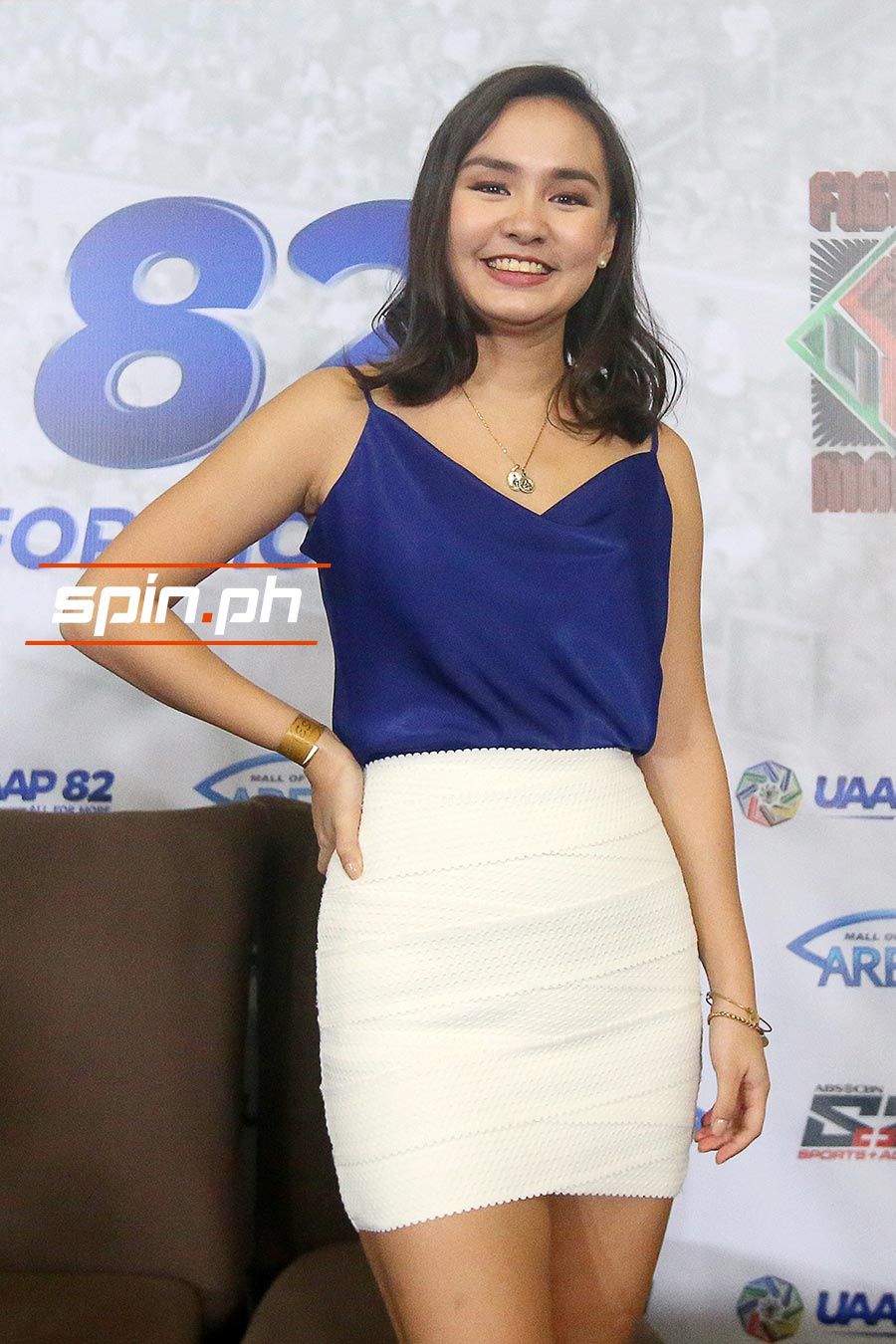 Another returnee is Ateneo de Manila University's Frannie Reyes who believes that moderation is the key to staying fit despite being busy.
"Wag yung cut-out, it's better to enjoy the food you're eating than to hate it. Moderation lang," she suggests.
Frannie also does HIIT workouts to keep herself ready to run the sidelines alongside with the Blue Eagles.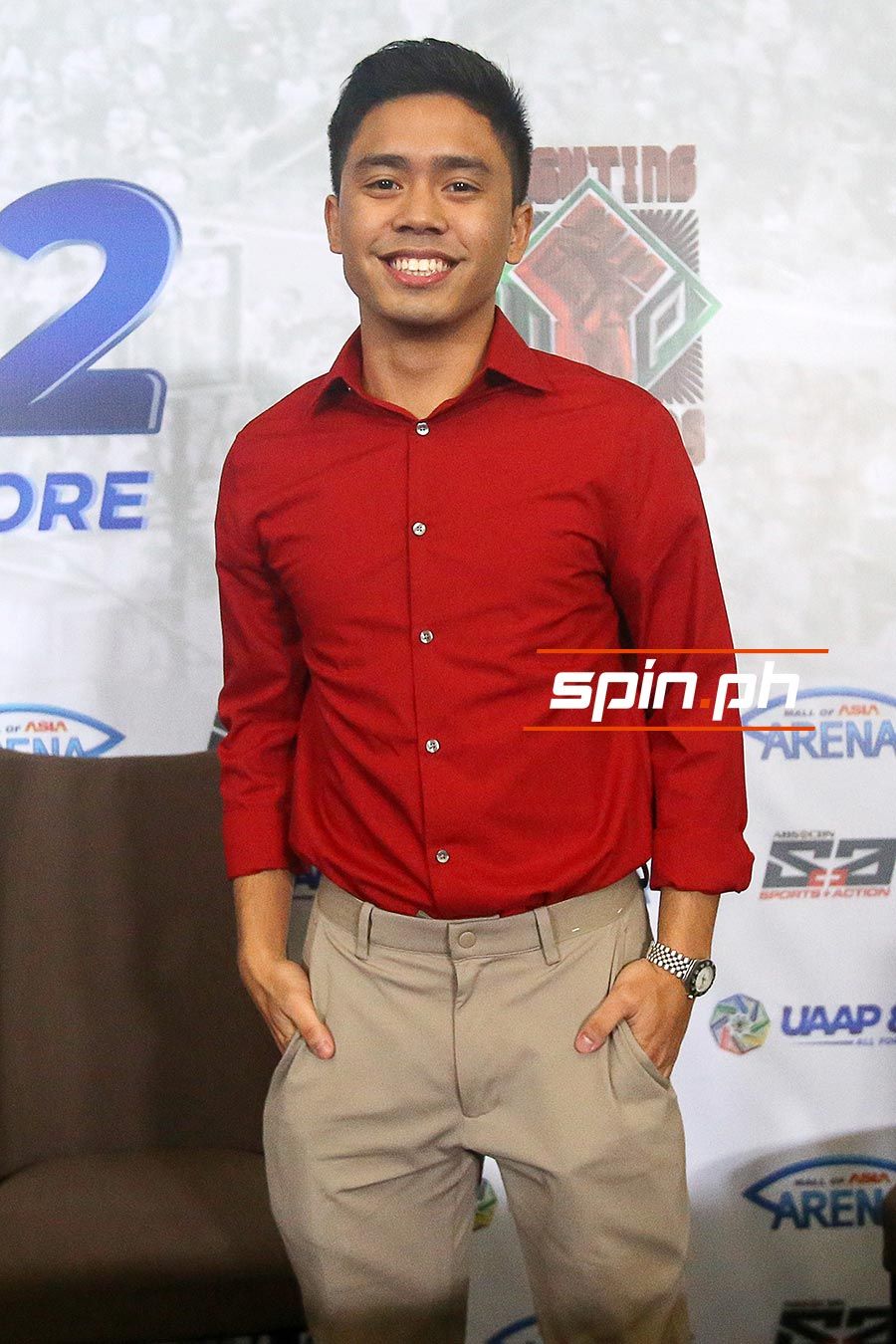 Meanwhile, Jaime Ascalon, rookie courtside reporter of the University of the East, cites cardio workouts as his preferred way to keep fit.
"I actually just finished running a half-marathon last month," he shares. "I actually workout to eat a lot."
Growing up in a family exposed to sports has helped Jaime get used to the drills of the field.
"Since I was three, I've also always been into basketball," says Jaime. "One of my titos used to coach in the PBA, and another one did the same in UP. I really idolized them as a kid."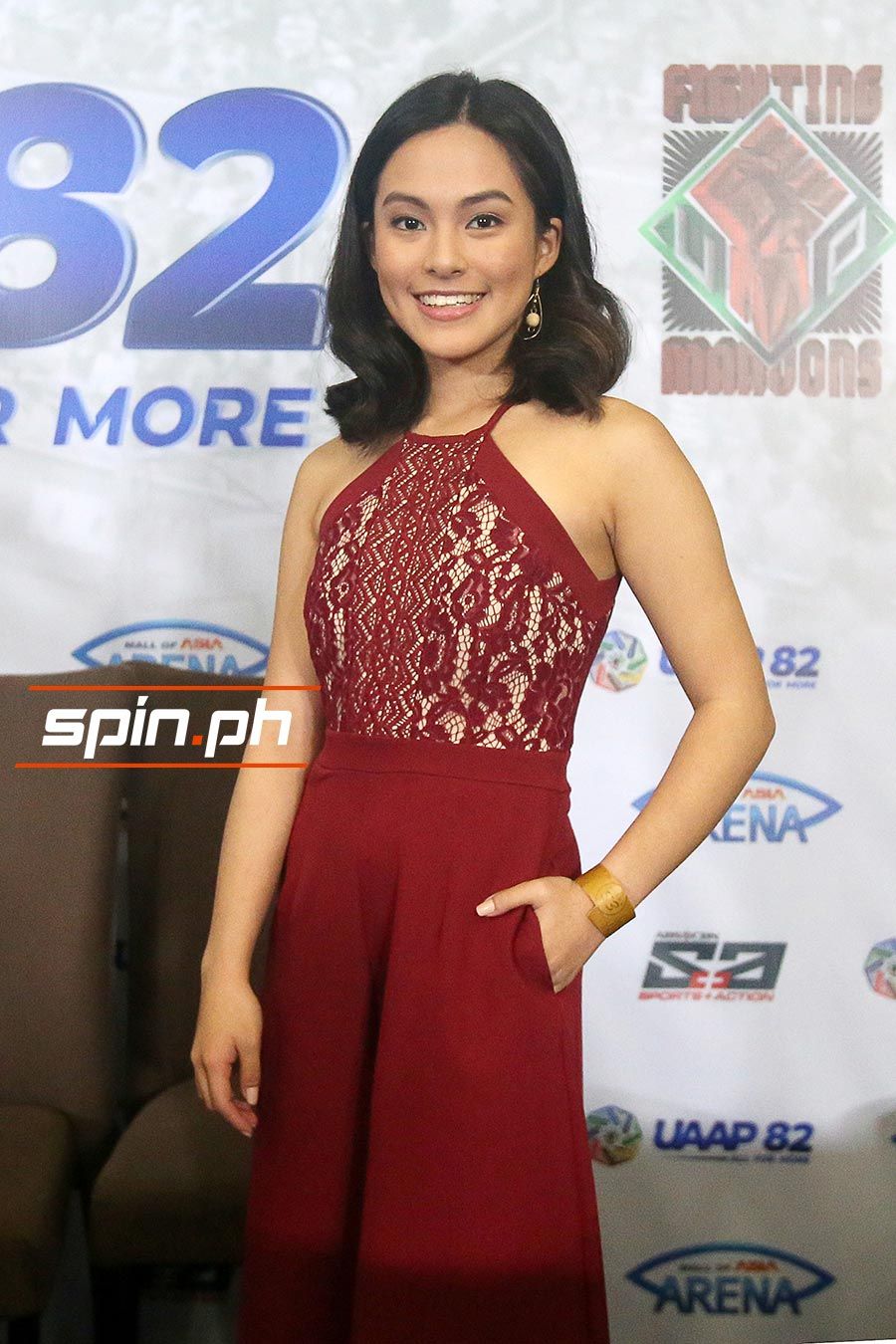 Jaime has found a fellow cardio believer in University of the Philippines' Yani Mayo, who regularly plays badminton during her down time. She's also fond of counting her calorie intake to stay within her preferred weight.
Yani says her exposure to sports at a young age was intrumental to her giving sports reporting a try. "I grew up learning swimming, ballet, and even speed stacks," she shares. "My dad made us believe that we have to experience a lot of things so we can hone different skills and just narrow down what we like to do in the future."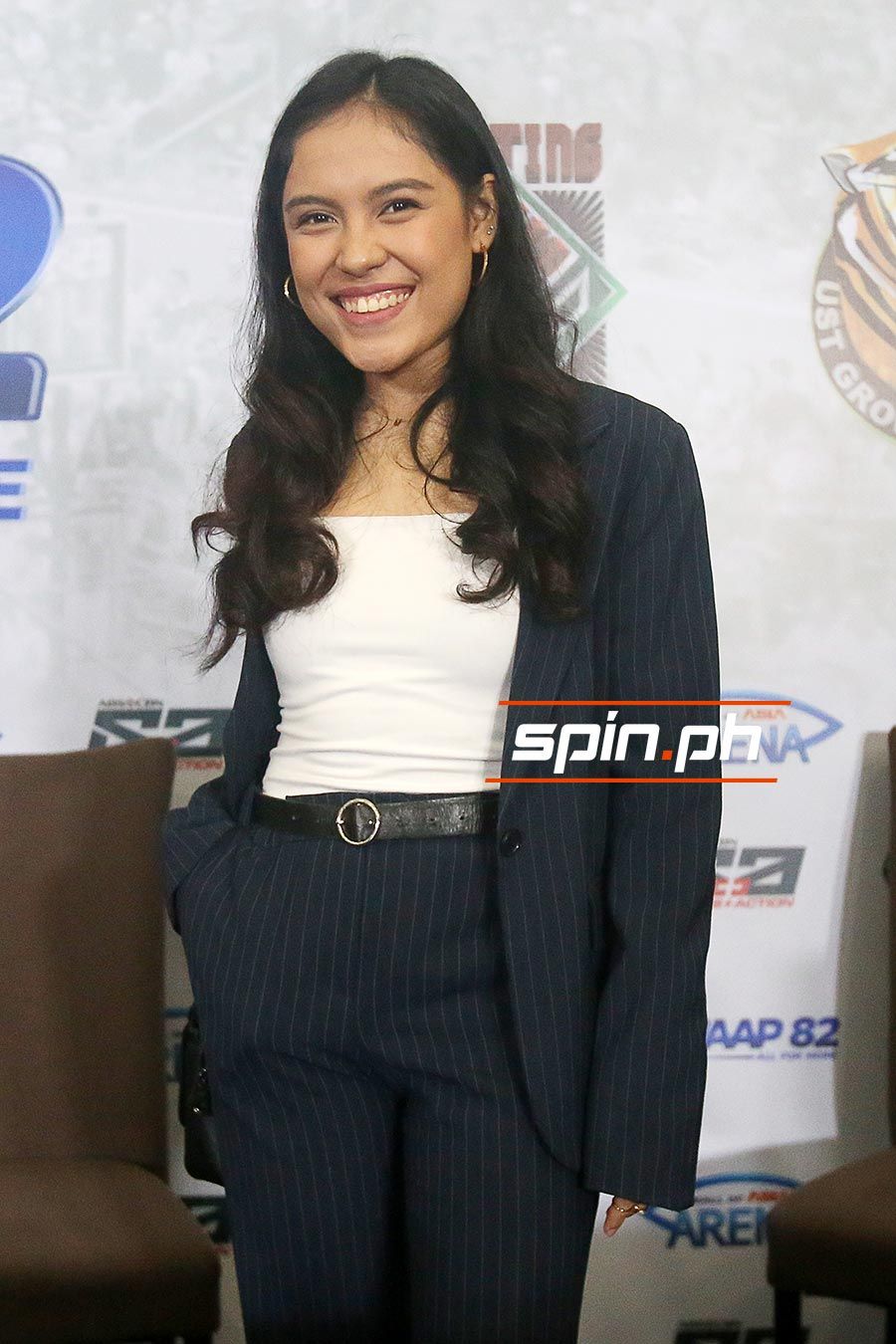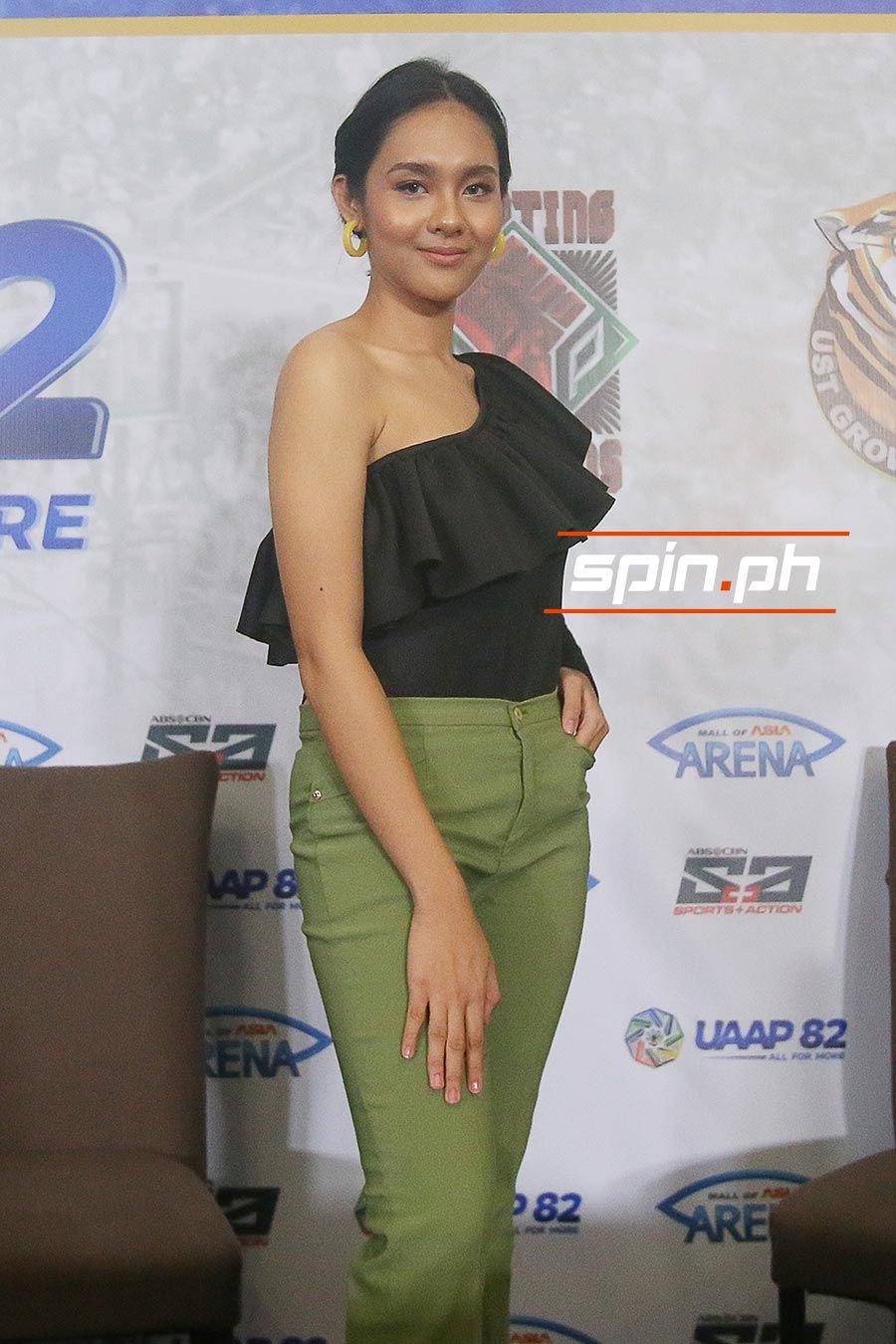 Rookie courtside reporters, Adamson University's Rain Matienzo and Far Eastern University's Mariz Domingo, both believe that eating protein is important in maintaining good health.
Tamaraw tourism student Mariz is a homegrown beauty queen (Miss Laoag City 2018) who loves to stay in shape.
"I run in the morning then go to the gym in the afternoon," she says. "I also lessen my rice intake and I eat more protein."
Rain, on the other hand, is fond of walking and counting her calorie intake.
"As a UP student, I tend to walk a lot and traveling to Adamson from time to time has been part of my workout."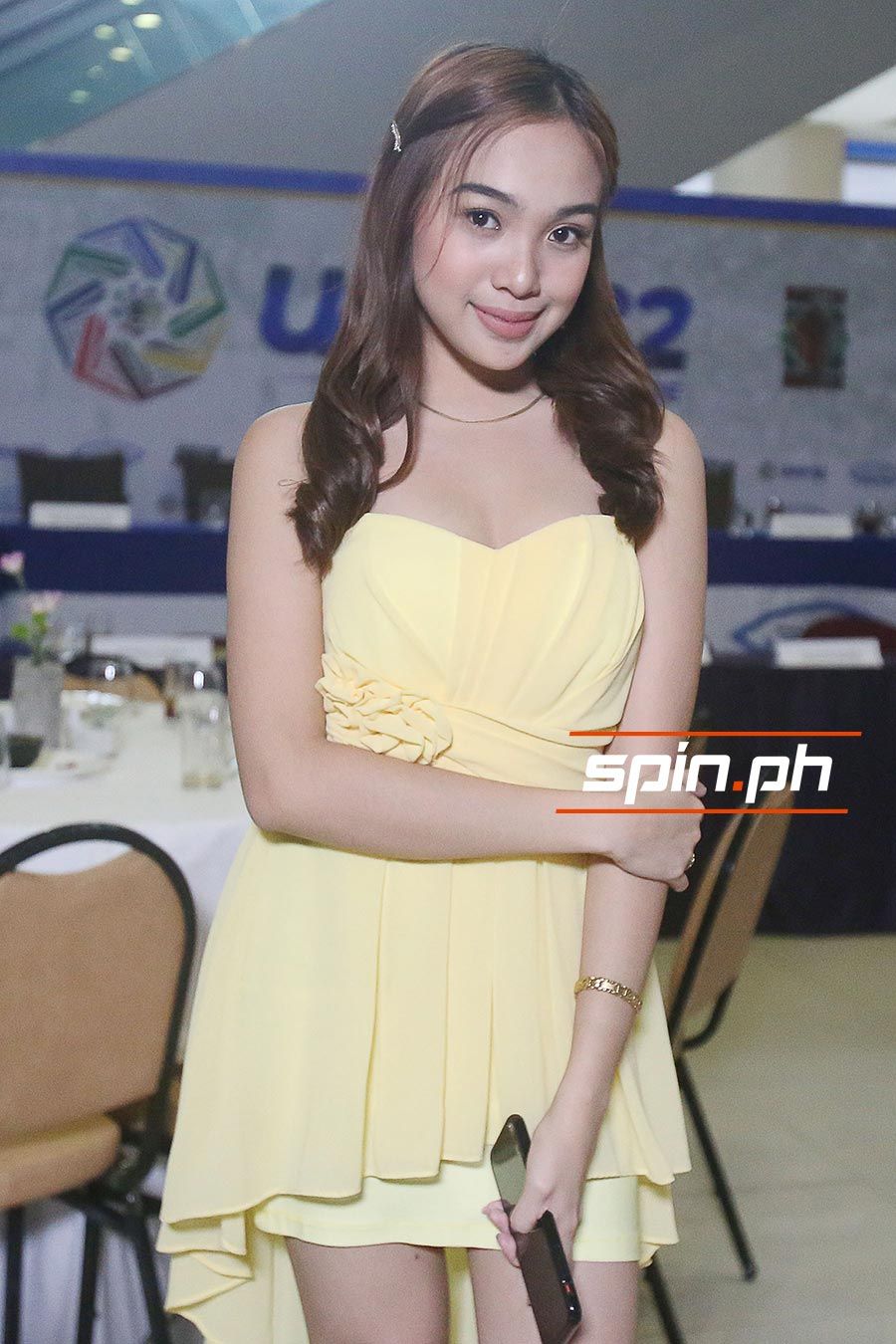 Makyla Chavez, will report from the University of Sto. Tomas bench for the second consecutive season this year. Her passion for hosting, she says, has deepened her love for sports. "I've always wanted to be inclined with sports because I always see how athletes play their hearts out," says Makyla, who loves to play badminton.