AT first glance, Thirsty Barber looks just like your friendly neighborhood barbershop. There are leather chairs and bright lights, barbers busy cutting hair with shiny scissors in front of huge mirrors. There's a variety of customers, from young professionals to little kids, all busy being pampered. The familiar sound of a razor buzzes in the background, cheers from the basketball game broadcasted on the television adding to the colorful noises in the room.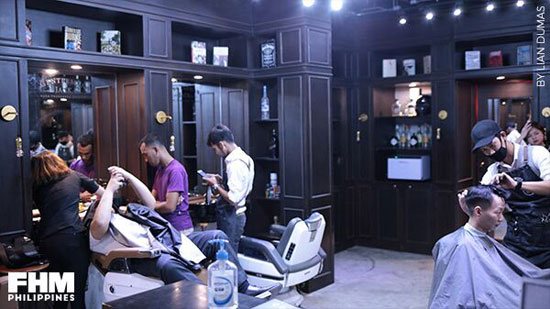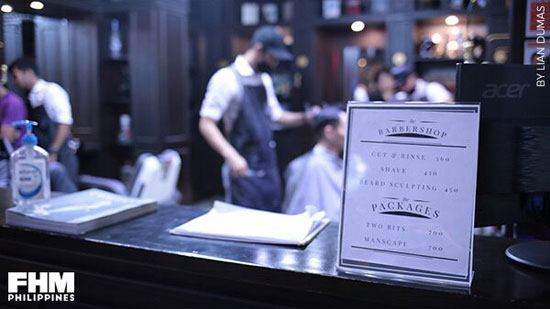 Continue reading below ↓
Recommended Videos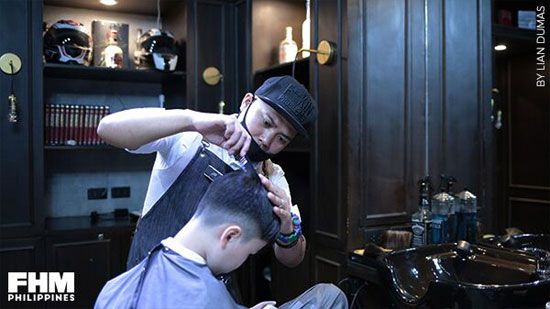 But as the clock strikes 6, the vibe changes. Suddenly, ear-tingling music can be heard from a distance. If it's a Wednesday, you'll probably hear the soothing notes of a jazz tune. Other days, it might be an EDM playlist you could dance to. Men and women — some in groups and in snazzy business suits — start to enter the barbershop. But they're not there to get groomed. Behind a makeshift bookshelf in one corner of the shop is a portal to another dimension.
Welcome to Thirsty Barber's alter ego.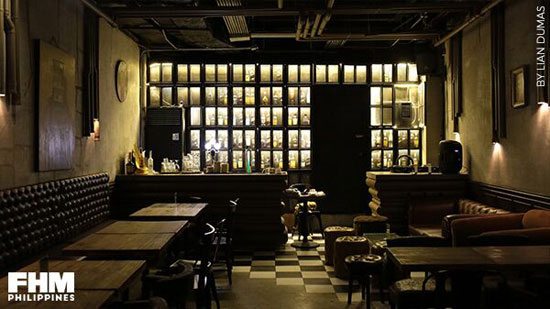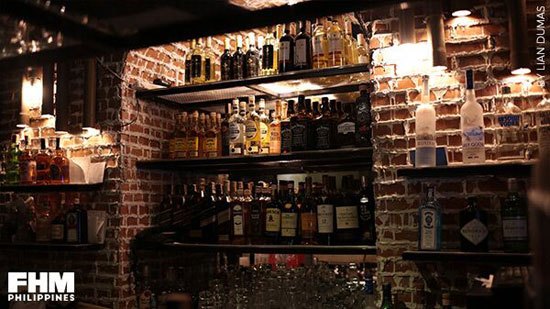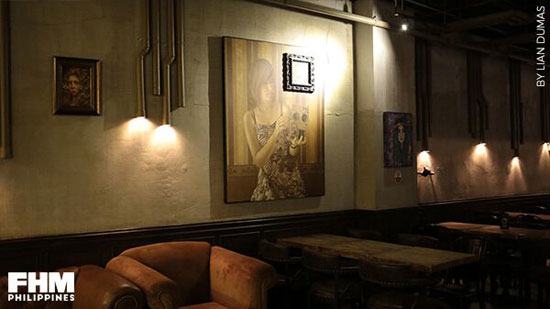 Crossing through the hidden door transports customers into a cocktail bar reminiscent of the secret lounges of the 1920s. The mirrors, scissors, and shavers are traded in for bottles and glasses of alcohol. Cozy lighting illuminates the place, giving it a cozy vibe perfect for getting lost in alcohol-fueled conversations with dear friends.
It all started in February of last year when the team behind Felipe and Sons was looking for a place in San Juan to put up a new branch. Byron Lim, one of the bar's owners, decided to partner with the team, and together, they came up with the idea of combining a man's favorite places: a barbershop and a bar. From there, Thirsty Barber was born.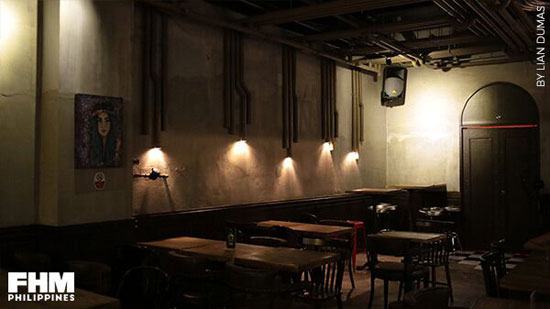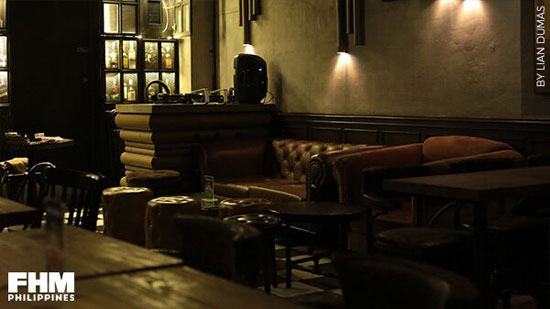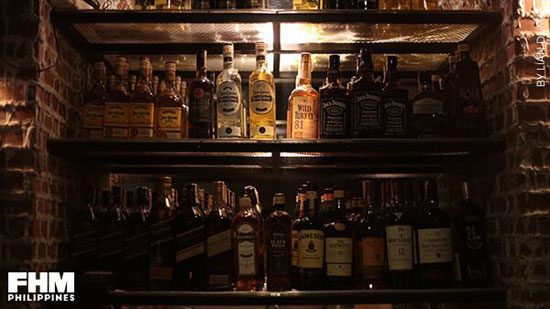 The bar offers affordable drinks and bar chow. "Bar na pang-Makati pero presyong pang-San Juan," Lim shares. Everything's below P300, but the quality is still top notch. The food is prepared by the first ever winner of MasterChef Pinoy Edition himself, Chef JR Royol, so patrons are sure to have a satisfying dining experience as well.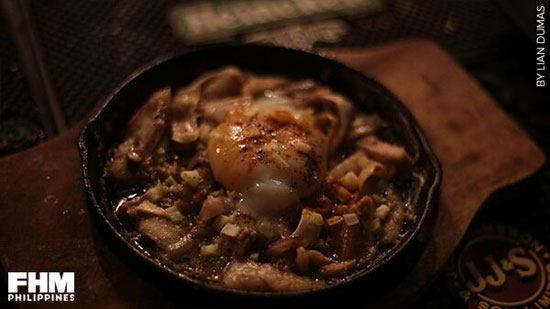 Dinakdakan, P280
Pork ear, meat, brain, sous vide egg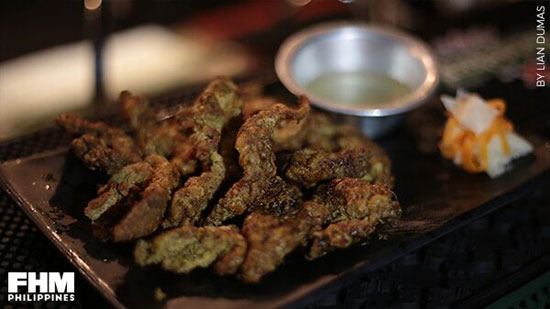 Chicharon Bulaklak, P230
Ruffled fat, garlic-infused vinegar, chillies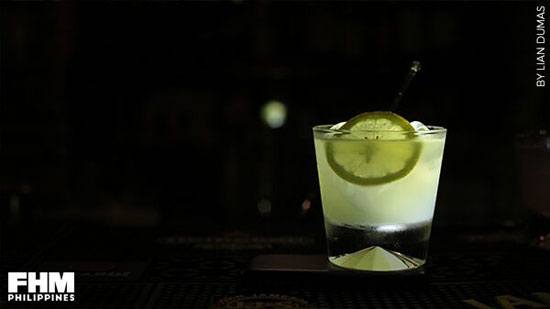 Blunt Scissors, P 215
Cucumber, parsley, Stolichnaya, lemon, sugar, and soda water
Thirsty Barber also holds another secret. Head into the bathroom to check out their signature "Thirsty" neon light. Pro-tip: make sure to take a pretentious but necessary selfie to cap off your experience.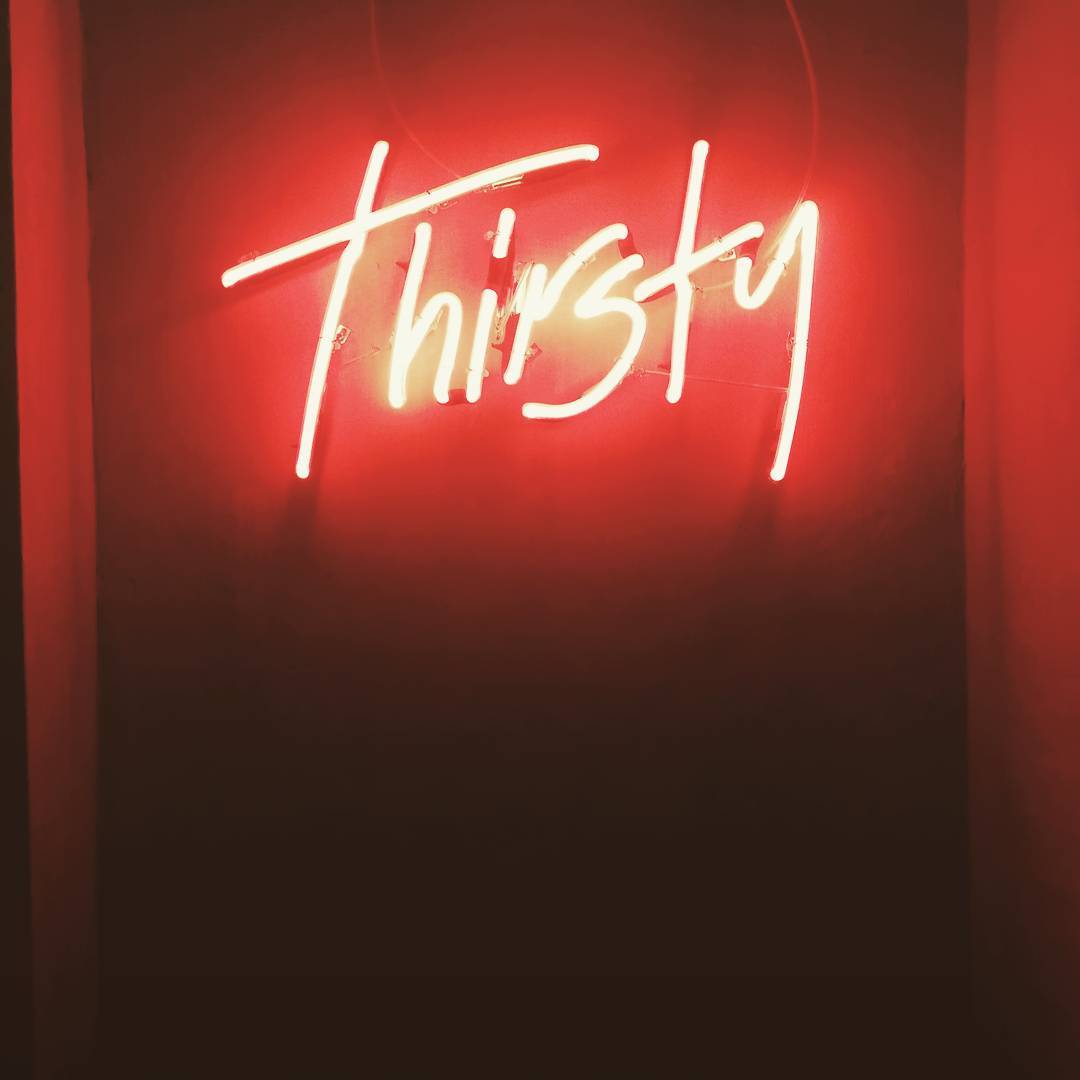 Thirsty Barber is located on Wilson Street, San Juan City.
This story originally appeared on FHM.com.ph.
* Minor edits have been made by the Spin.ph editors.