Global footwear brand Skechers brings a new Streetwear collection for men to the Philippines with the help of three influential personalities who exhibit the same casual and athletic versatility of the new line.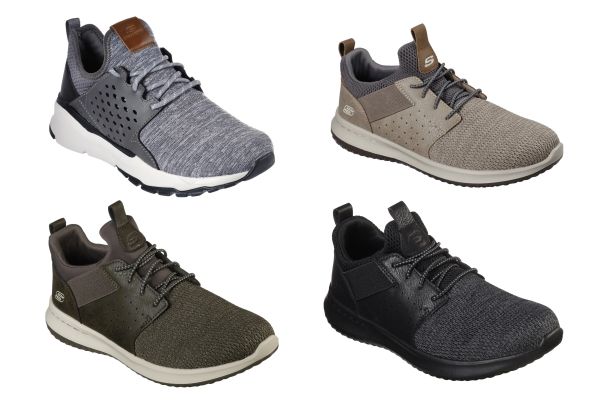 Actor Gerald Anderson has already been with the brand for about three years. To say that he lives and breathes Skechers is an understatement. A look inside his car reveals that he carries about twelve pairs of Skechers footwear wherever he goes just in case, making him the best choice to be Skechers' first-ever Filipino brand ambassador. The actor and basketball player shares that he's got a pair of Skechers for every type of activity that he has for the day.
Continue reading below ↓
Recommended Videos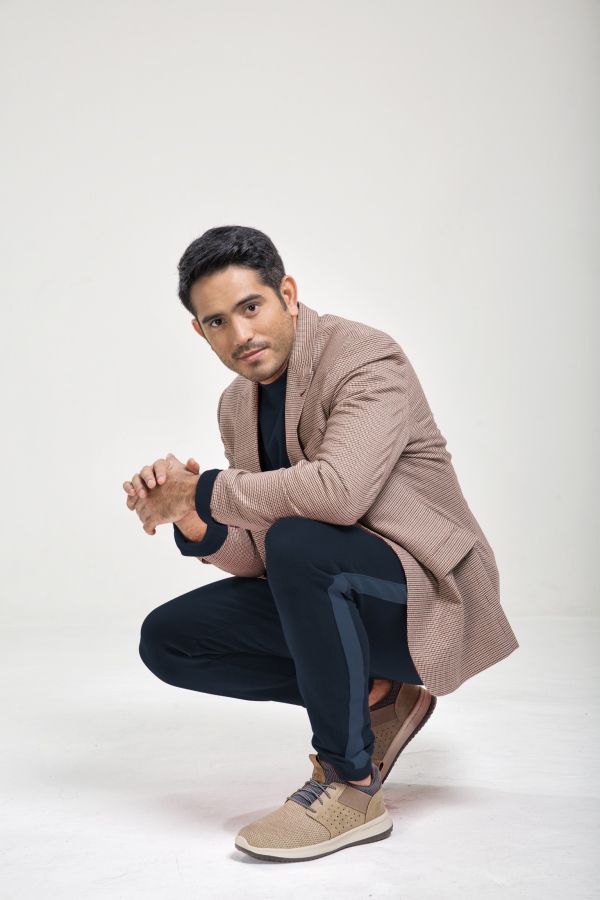 Gerald is now joined by two new personalities for the new Skechers Men's Streetwear campaign—football star Anton Del Rosario, and tech entrepreneur, Ben Wintle.
Finding the successful balance between their respective fields and their personal lives, these three are the perfect trio for Skechers' adaptable aesthetic. Of course, when it comes to personal style, each of them has a distinct taste. But despite their style differences, all three noted that Skechers Men's Streetwear line is perfect for their busy and multi-faceted lives.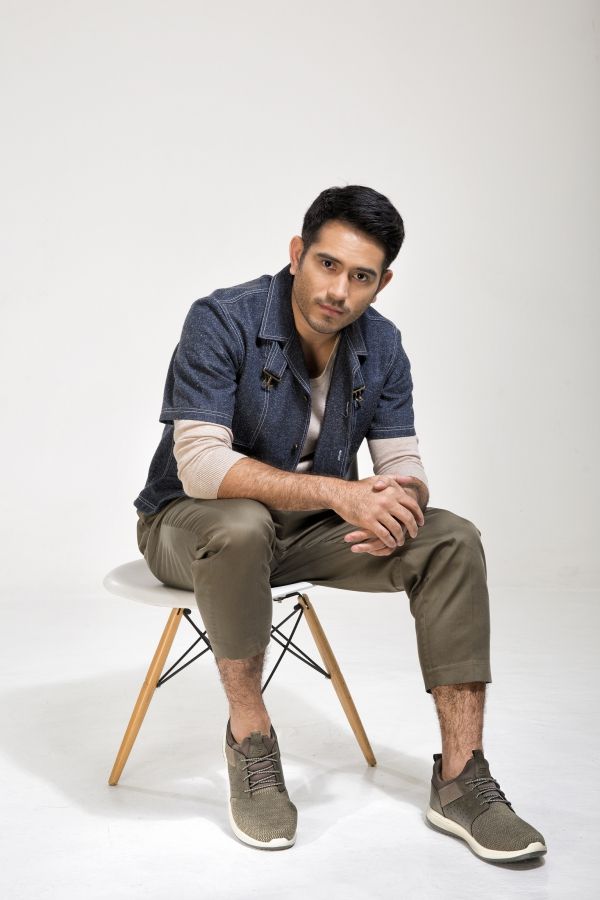 With tapings, photo shoots, and events keeping him perpetually on the go, Gerald appreciates how Skechers Streetwear adapts to his day while keeping him looking sharp and feeling great.
"'Yun yung maganda sa Skechers," says Gerald. "Kaya ako andito pa rin kasi sobrang swak na swak talaga sa lifestyle ko yung Skechers, and I'm proud to be part of the Skechers family."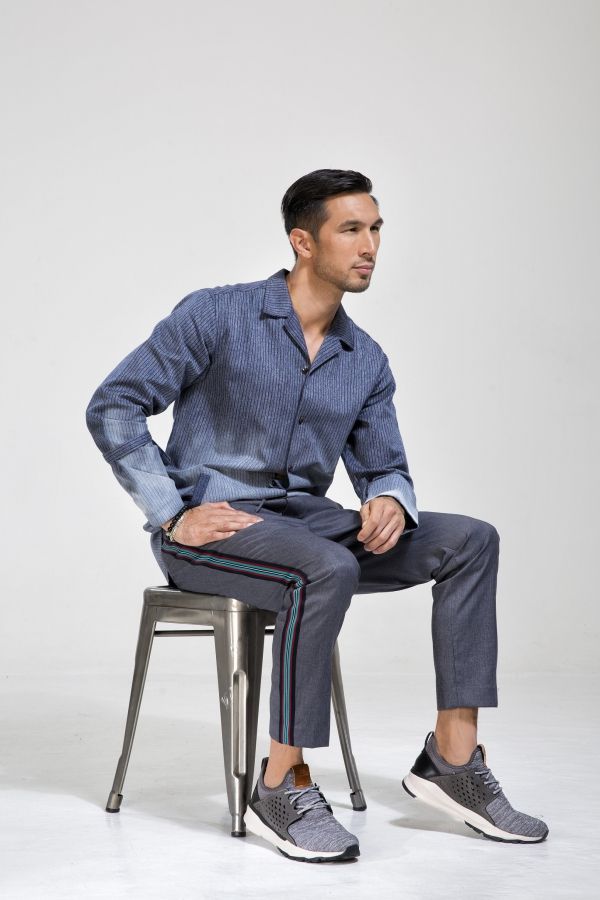 A household name in the world of football, Anton has dedicated his life to the sport. He has played for several teams such as Kaya FC and the Philippine Azkals. In 2018, he founded the 7s Football League to inspire and give back to the football community and the youth. They hold games every Sunday with around 4,000 people coming out to watch.
Aside from his passion for football, Anton has a very unique fashion sense. He likes to coordinate his oversized fashion aesthetic with fresh kicks. "Shoes are what truly make an outfit," Anton claims. And with the new Skechers collection, he has found a brand that will cater to his style.
"To be honest, this is the first time I've worn some Skechers," admits Anton. "Putting these on, it's pretty impressive."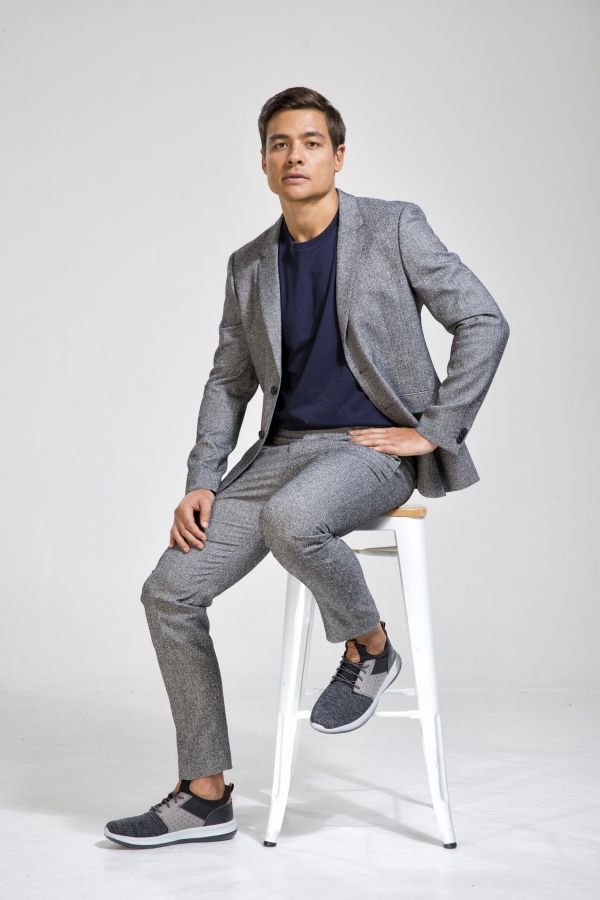 Ben Wintle is the founder and CEO of the app Booky. If you don't know what that is (seriously), it's a restaurant directory app that helps users find information, make reservations, and discover promo deals offline, all with the goal of providing Pinoys tangible value. The Fil-Brit CEO recently married actress Iza Calzado, and despite a busy schedule stays active by playing a lot of tennis.
Ben opts for jeans and long-sleeved shirts for the office. Outside of work, though, he prefers joggers and v-necks. That said, he loves how easily Skechers' new Streetwear collection complements his closet.
"They're functional, sporty, and versatile," Ben explains. "I can use them in various settings. In terms of design, they're quite classic."
The Skechers Men's Streetwear line launches in five colorways across two designs that readily go from work to play. These sporty casual sneakers with faux-leather side panel and heel accents combine total comfort and on-trend modern style. Of course, every pair features Skechers' Air-cooled Memory Foam—taking men's footwear to a truly fresh and stylish level.