RETIREMENT can't keep one of the greatest MMA fighters of all time away from the gym as Georges St-Pierre, at 39, stays fit through regular training.
Of course, he needs food to stay energized throughout his day.
But more than what he puts into his body for fuel, he's more concerned about WHEN he puts food in his belly.
In a 2018 guesting on the Joe Rogan Experience, St-Pierre credited intermittent fasting for his youthful glow and recovery from ulcerative colitis, a health issue that forced him to give up the UFC middleweight belt a month after beating Michael Bisping in his 2017 comeback and eventually retire.
"Since I discovered time-restricted eating and intermittent fasting, now I feel better by training with an empty stomach," St-Pierre said of the eating pattern where you only have a window of eight hours ⁠— or less ⁠— to eat per day.
"I feel sharper up here," the two-division champion added, pointing to his head. "I feel more creative, especially in jiu-jitsu, I felt better. I felt lighter on my feet."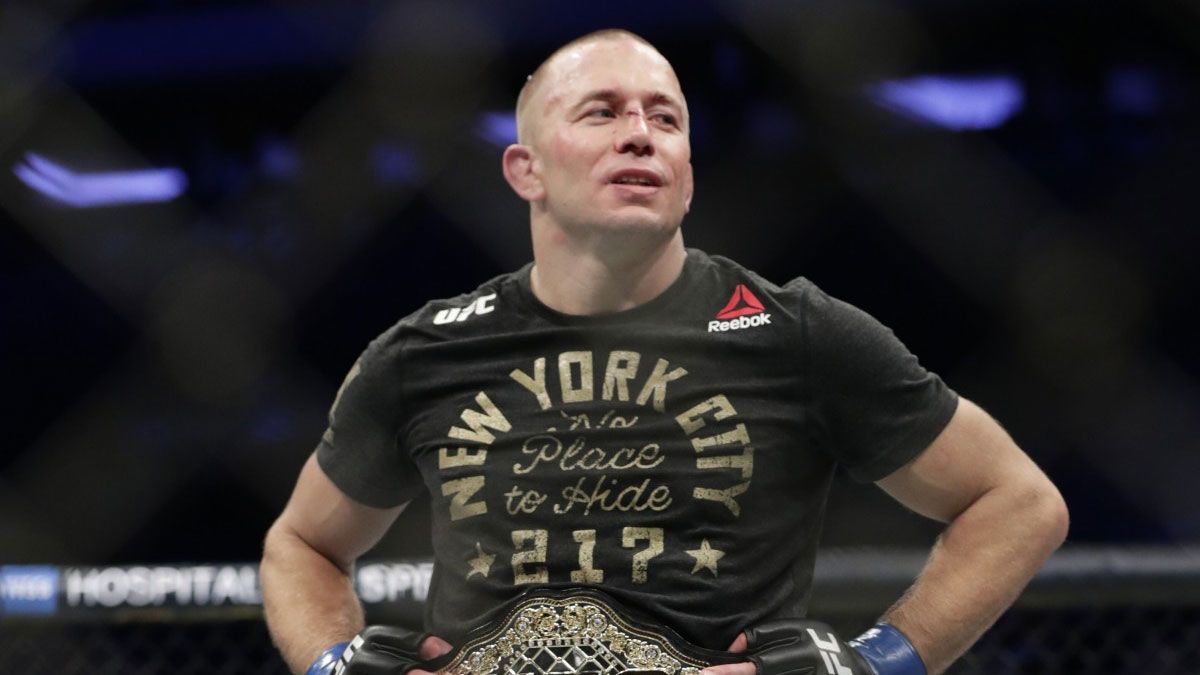 Continue reading below ↓
Recommended Videos
One GSP fan in the Philippines came across this interview and decided to try out the eating routine of his idol.
Businessman Patrick Huang felt the need to make a lifestyle change after he reached his heaviest weight at 250 pounds in February 2019. He was already having trouble moving and breathing. It was also a struggle to find clothes that fit.
Finding out about intermittent fasting (IF) from a video game buddy from Canada in Billy Gene So, Patrick tried the basic cycle of a 16-hour fast and an eight-hour eating window in which he eats just two meals. He immediately saw results as he shed one kilogram in just one week without even working out.
Motivated by his quick progress, Patrick decided to take it up a notch by eating just one meal a day. What convinced him more was getting to watch the Rogan episode with St-Pierre where GSP said he met nephrologist and fasting expert Dr. Jason Fung, who further explained to him the benefits of IF.
"Parang ancient times, food was not available all the time," Patrick said, echoing the IF mantra that looks to our forerunners' eating habits as a model. "Our ancestors needed to hunt in the morning then feed at night. Minsan malas pa wala silang ma-hunt, but they lived longer and stronger."
Once, Patrick even went to the extreme when he fasted for three straight days during this quarantine period, drinking only water in that timeframe.
As his weight continued to drop, he decided to incorporate weightlifting into his routine, enrolling at a popular gym in the metro where his mom is also a regular.
"After maka-adapt na ang body, dyan na papasok ang gym training," Patrick said, crediting trainer Donald Hacotina for also helping him improve his physique.
"Gusto ko kasi ibalik yung college days body ko," the San Beda graduate added. "Hindi naman ako mataba talaga nung high school and college. After college dun ko na napabayaan yung katawan ko. Iba kasi may gym training compared sa timed nutrition lang."
In six months, he reached his goal weight of 180 pounds and is now maintaining his lean figure.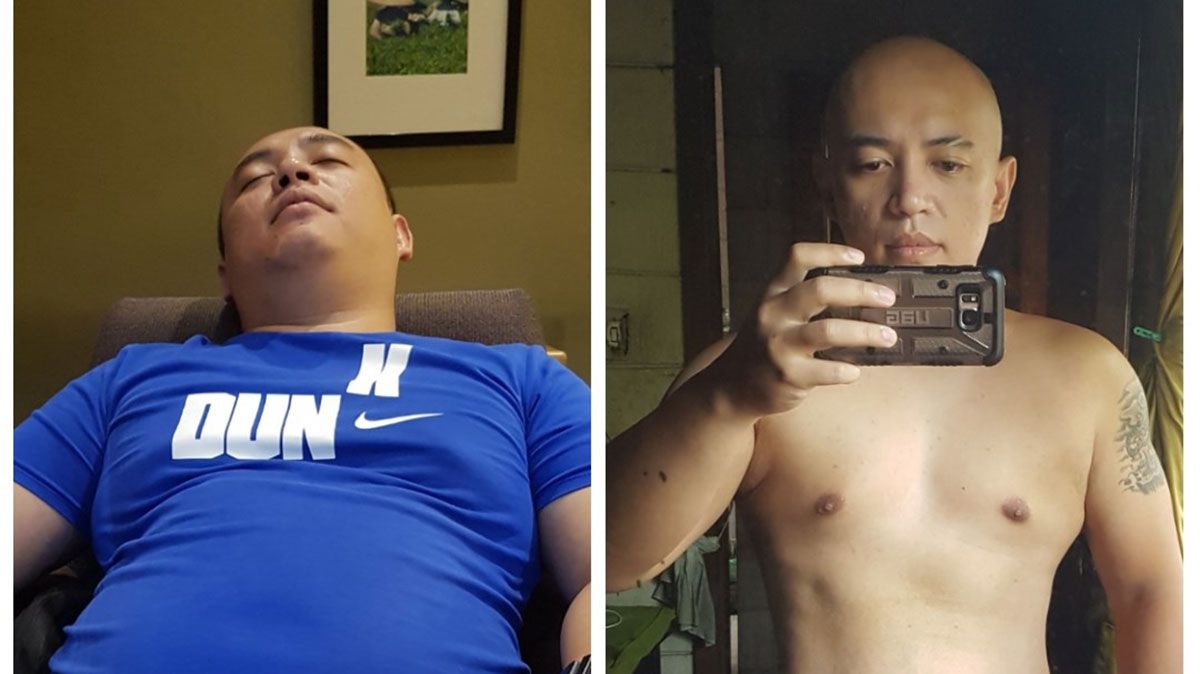 Apart from weight loss, Patrick has witnessed the other benefits of the now popular eating trend.
"Ang napansin ko maliban sa weight, ang bilis ng recovery ko, yung body pain sa gym. Overnight wala na yung body pain. Dati kasi kailangan ko pa mag-Alaxan para mawala. Nung nag-start ako mag fasting, no need na."
Patrick admits there were times when he was dying to eat while fasting, especially during his three-day fast.
"I usually keep myself busy during day time. Then at night yun na yung pain and the feeling of starvation. Ang secret ko dyan sa starvation: Nanonood ako ng cooking videos of 'Sous Vide Everything.'"
But nothing can make him want to go back to his old way of eating.
"Lifestyle ko na talaga ang fasting kahit ngayong pandemic," the father of two sons said. "Sarado mga gym, same pa rin: one meal a day pa rin ako. Ang masasabi ko lang sa una lang talaga mahirap, pero once naka-adapt na yung body, wala na, easy na. Basta important ang hydration talaga."
As easily as him wearing a pair of skinny jeans again.
___