HYPOTETHICALLY, what might happen if more Pinoys started taking a bike instead of a car?
Robbie McEwen, who has won the coveted Tour de France 'green jersey' for points classification three times, has a few thoughts.
First, more people would probably be healthier. "It is physically beneficial as it is good for your general fitness — to keep you healthy and to avoid different ailments," shared the retired rider to SPIN LIFE, who's in Manila for CyclePH. It's his seventh time to attend the annual bicycle festival.
At a press conference for the event, he also explained that cycling goes beyond just helping you lose those pounds. "It is also important for your mental health to do exercise, and feel good about your health and yourself as a whole," he said.
He added: "It is also a perfect way for people to make a contribution to the environment. Especially for short trips, you can take the bike instead of a cab. It takes less space and it doesn't contribute to the pollution."
The 47-year-old cyclist, who is considered as one of the fastest sprinters globally, compared the state of cycling here to what he's seen in his own country.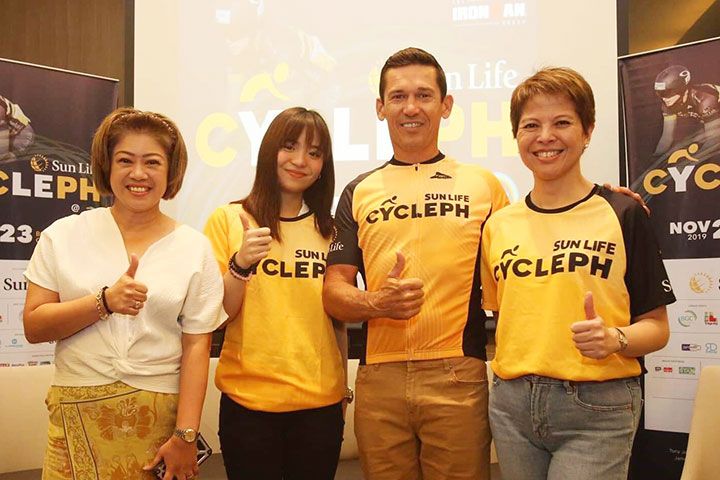 Continue reading below ↓
Recommended Videos
"Cycling is massively popular in Australia. I think there are three and a half million cyclists, people who use the bike for just health, commuting, and even for kids going to school. There are riders for all different types, it's very popular and it's still gaining in popularity. Not all those people race, but they enjoy riding the bike for all its benefits," he said.
Before retiring as a competitive cyclist, McEwen rode professionally for 17 years. Despite his many global tours, he also considers himself lucky to see the local scene grow. In fact, financial services giant Sun Life Financial has been sponsoring the CyclePH fest for three years running.
"In the last few years, I've seen [it] grow," he observed. "There are more people coming out. I've seen the evolution within the event, where people are turning from very basic bikes to mountain bikes, and even city bikes. Next year, they come back with a racing bike, and they have better equipment while riding more efficiently."
He's even kept an eye on the Philippine national team. "I've watched their progress in some of the races in Southeast Asia and making big improvements over the last five years," he said. "The development of cycling here is very positive, despite the fact that its very difficult to organiza a cycling event in a city like Manila."
The third Sun Life Cycle PH will take place on Saturday, with routes from BGC, Taguig City to Pasay City.
It is composed of different categories including Tricycle Ride (100 to 500 meters) for ages two to five; Kids Ride for ages six to 15; Short Ride (20 kilometers) for participants 10 years old and above; and Long Ride (40 km) for ages 14 and above.
(UPDATE: We've corrected the story and headline to refer to McEwen as a three-time 'green jersey' winner at the Tour de France.)