COLLIN Sexton had an international flight to catch on a Monday night last May to cap off a jampacked schedule in his Manila visit that lasted almost a week.
For a sneakerhead, though, it's never too late to sneak in some shoe shopping, so the rising NBA star asked around for recommendations on where to go on his last day in the Philippines.
But instead of going to the usual retail stores in malls, he was directed to go somewhere that seems unlikely to be a haven for shoe enthusiasts: on the third floor of a nearly five-decade-old low-rise office building in Makati.
Hidden at the heart of the old structure is Cop Garden, a fresh, fast-growing brand in the local sneaker industry.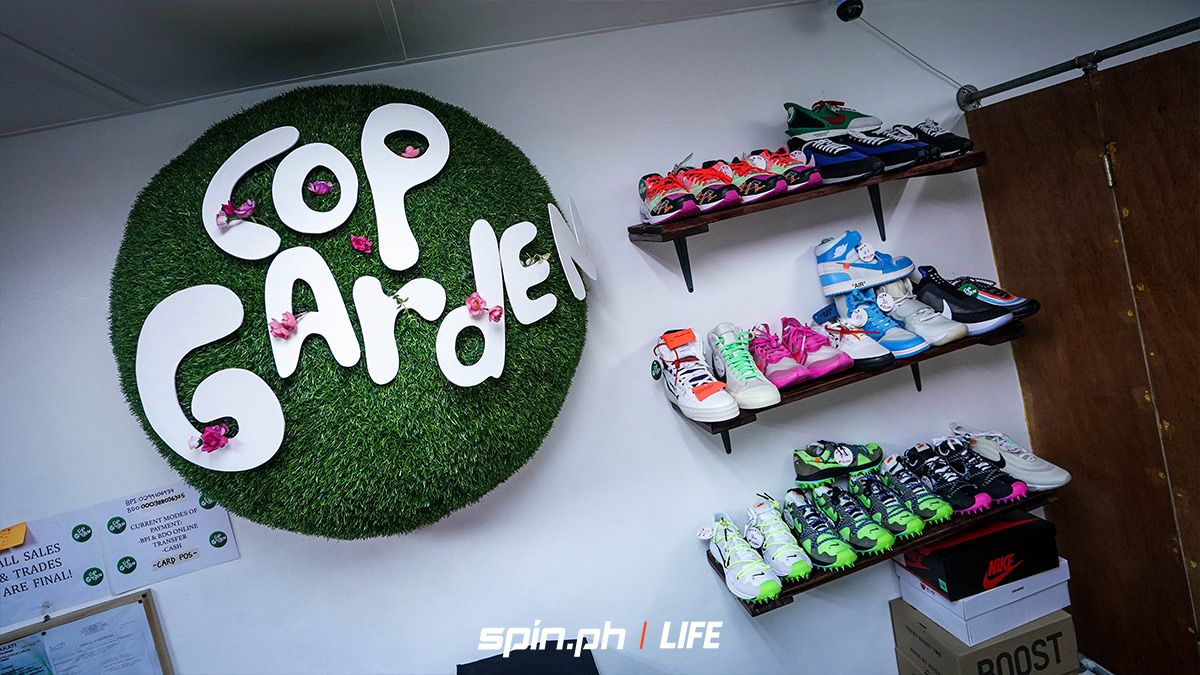 Founded by young entrepreneur and sneakerhead Adrian Garcia last July 2018, the store started as a passion project online on Instagram, doing business via meet-ups, then putting up pop-up stalls, before opening the physical store in Makati just two months later.
"It's a little hidden, but it works," Garcia said in a chat with SPIN.ph this month, marking the store's first anniversary since going online.
"It started low profile because we didn't know what it could be. Obviously when you start any business, you're always a little hesitant, you don't always know if people will go actually," he continued. "We've spent so much on initial inventory that we were like unsure, so we didn't want to set up in a place like The Fort or mall or something."
"But for us, location matters," he was quick to add. "We're still in Makati, so it's kinda the middle; it's somewhat still reachable by everyone. I look at it as a good test: it worked here, and I'm pretty sure it can work anywhere else where we decide to either move this or open other ones."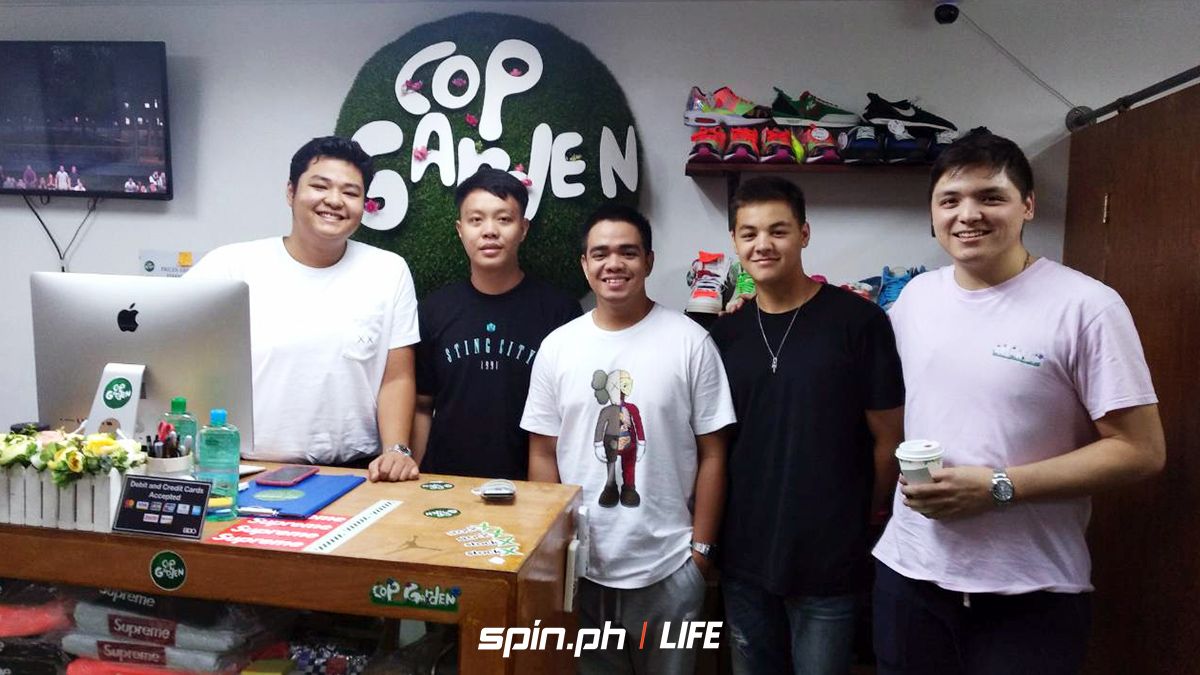 Despite being outside of plain sight of customers, the store has attracted people within the sneakerhead community, including PBA players and college standouts in Chris Ross, Gabe Norwood, Sol Mercado, Simon Enciso, and Kobe Paras, among others, on top of an NBA starter in Sexton.
"There's been quite a few, not to brag, but it's nice that they've come and support, and actually promote it a little bit on Instagram," Garcia said.
"But it's nice to see everyone come here. The celebrities are just a bonus," he added.
After all, the sneaker and apparel store offers something unique that most don't: it's one of the first of its kind that not only lets you buy sneakers, it allows you to sell, trade, or consign your own pairs.
Garcia and his brothers drew inspiration from a store mainly in Los Angeles called "Round Two," which also allows trading and consigning.
How does shoe consignment work?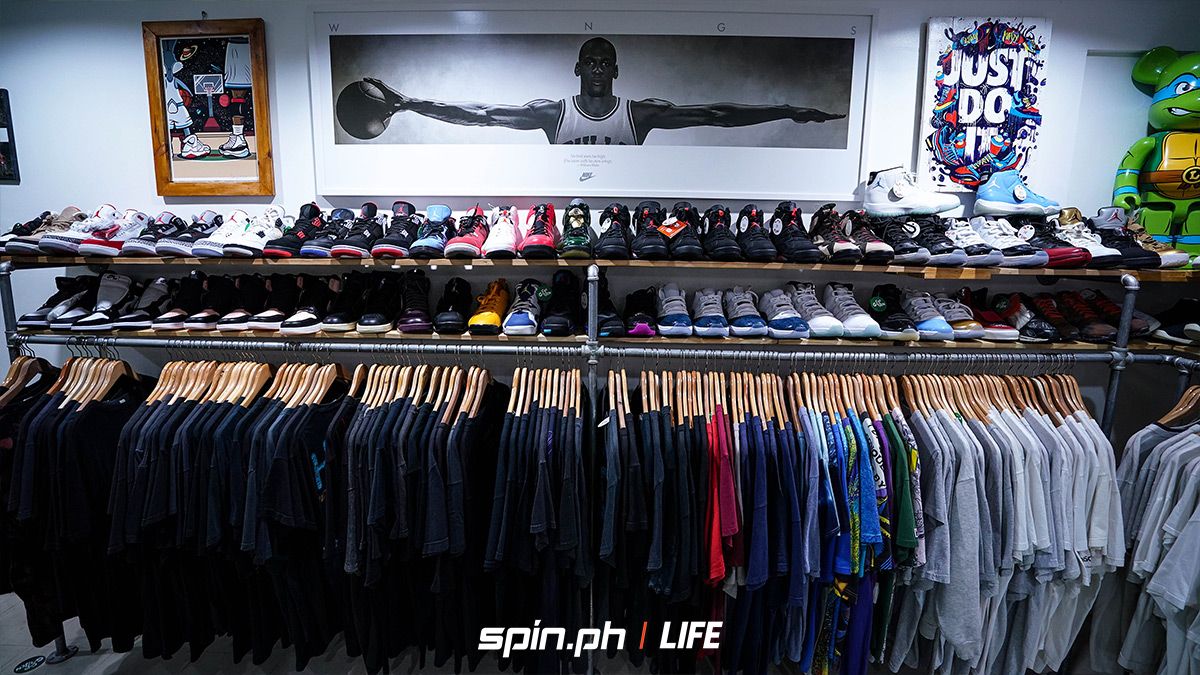 Cop Garden started offering consignment two months ago, allowing customers to let the store sell their new or used pairs for just a 10-percent commission off the selling price.
"Initially, we would only cash out, and buy out, and trade, but then, it got to a point where we wanted to accommodate more people and have more people's stuff instead of just buying out," Garcia explained. "So at least, because there are pairs that we'd like to have it, but with our market, it'd be a little tough to sell, so then we started saying, 'Why don't we just help them sell it?'
"At the same time for those customers, if you look at it in a certain way, they kind of make more after their item is sold, and in our case, from a business standpoint, it wasn't such a big risk taking in," he added.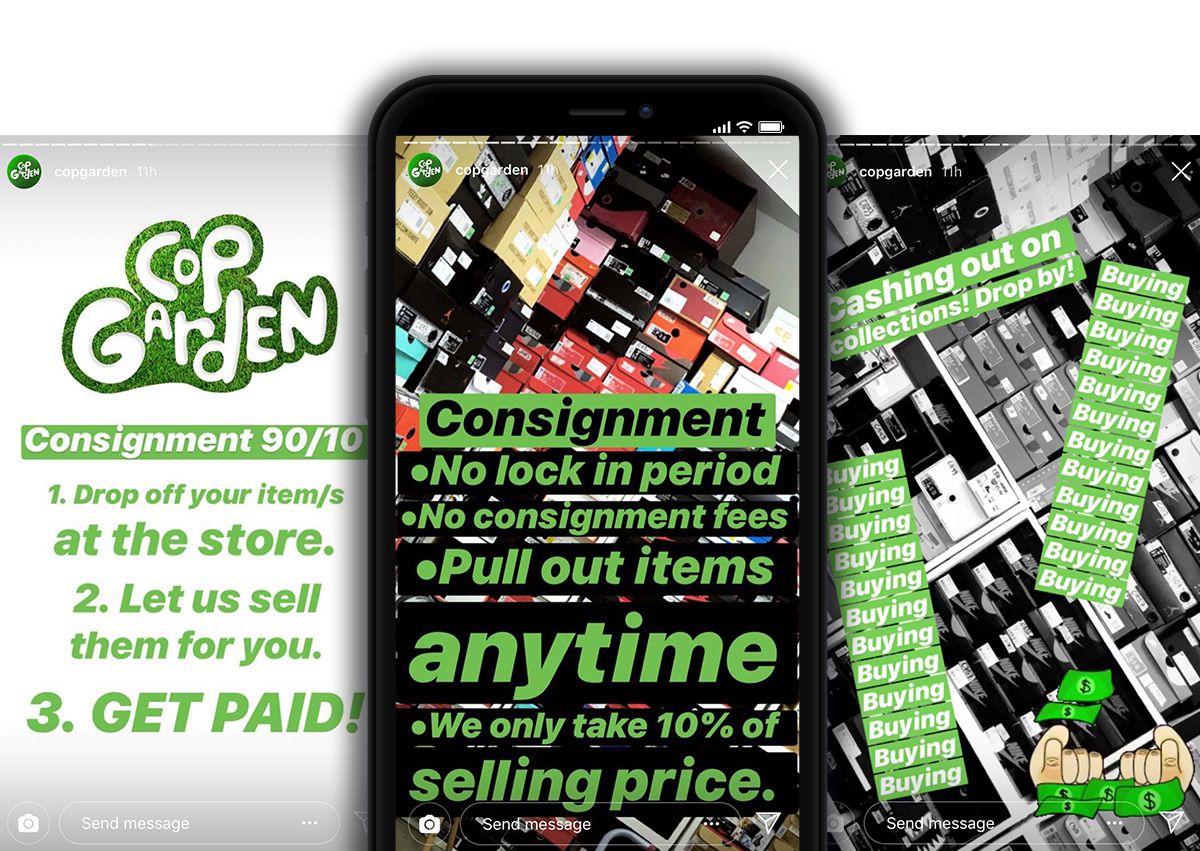 Garcia continued that they usually take in sneakers that are harder to get, while if it's a pair that's a little more common, they would sell them at a price where customers would rather prefer to buy it from them rather than from a retail shop.
"So when we did consignment, it was basically for us trying to accommodate more people that bring more items that, let's just say, we find it harder to move. At least now, people get a chance to leave it here, and they make a bigger margin once we sell their items," he said.
The store simply takes care of the customers who are basically the backbone of the store.
"We don't have suppliers in the States or in Japan. We really just rely on people bringing stuff in," Garcia admitted.
"Without the customers, where would we be?" he added. "It wouldn't be as successful as it is now."
Healthy competition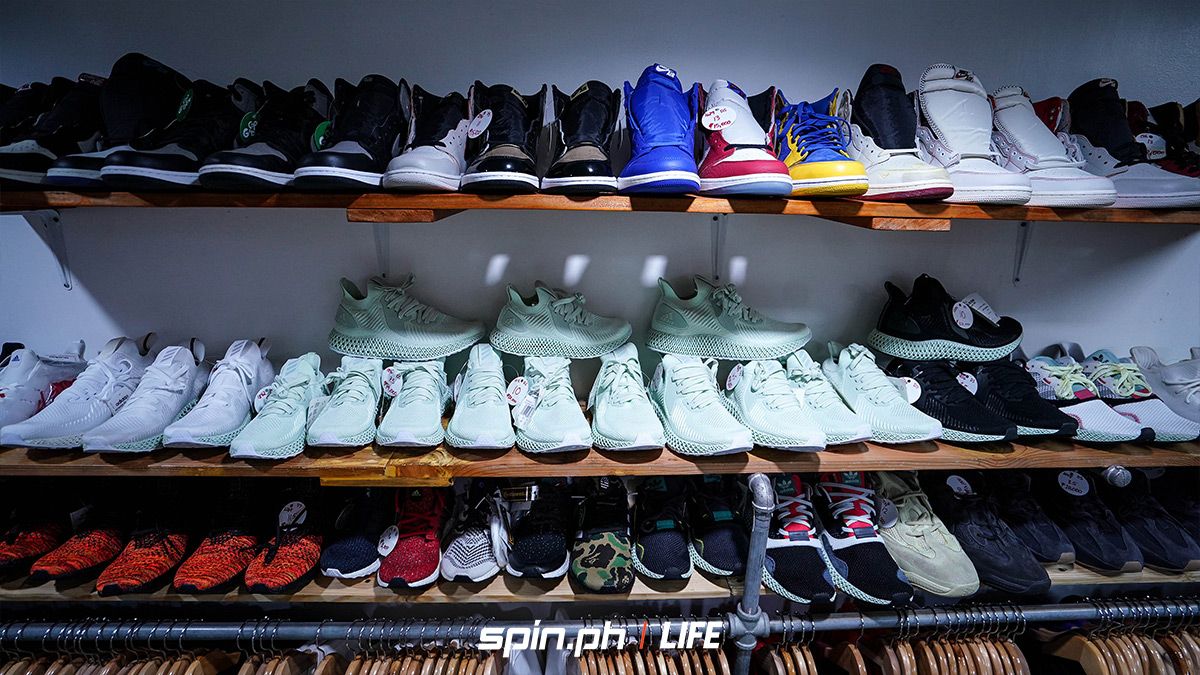 There are plenty of individual resellers in the metro, but what sets Cop Garden apart is not only of its physical store, but it also manages to keep prices under market value.
"With respect to other stores – and I'm for all other stores and resellers because you got to remember – when other stores open, that means the culture is growing, there's more items, there's more for everyone to go around, more people every day are getting into it," Garcia said.
"But we focus on steals," he added. "We focus on getting good prices out to everyone. Not that I want to undercut the other stores, but for us, the faster the items move, the better."
Since Day One, the store has also implemented a first-come, first-serve basis, refusing to accept reservations that force some people to camp out as early as 10:30 p.m. the night before to be first in line for the store's opening at 1 p.m. the next day to catch the best deals.
"At the end of the day, everyone is willing to pay. It's just a matter of getting here first," Garcia said. "We've had lines here, crazy hours."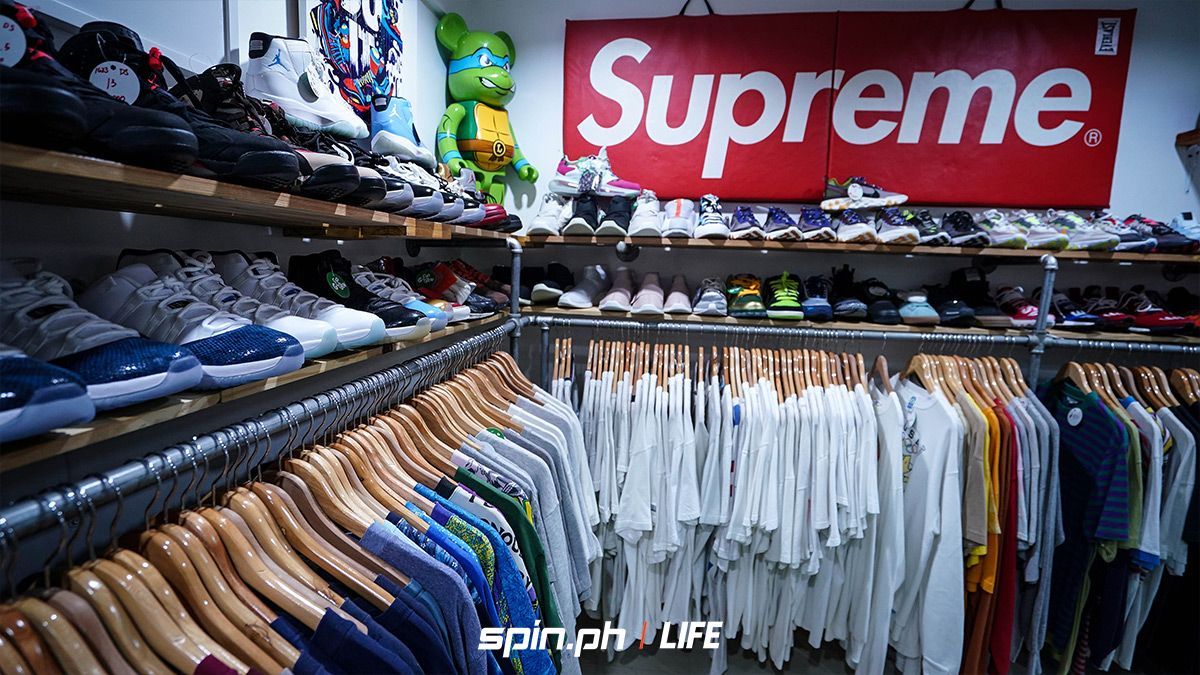 "At the same time, we try to accommodate all consignees as best as we can," he added. "A lot of times, we have to turn down stuff not just because it's not that we don't want to help you, it's just sometimes we have too many of a certain shoe, or the price that the person is asking for is a little too much – just because we want to focus on having the best deals for everyone. "
Garcia deflects credit to his capable staff that are also hardcore sneakerheads: Carlo Matugas is his head of trading, while Ethan Floro is in charge of consignment, among others staff who check authenticity.
"Fakes are no-nos," Garcia said. "You don't want to sell fakes, but more than that, it's the trust, right? We have regulars, new customers, we have a name, you don't want to get as the guys that everyone trusted and now sells fakes. My team is good. They know how to cater to everyone. They know how to price items based on the market."
Some of their rarest – and most expensive pairs on tap are the Off-White Jordan 1 Chicago that has a market value of around P200,000, Jordan 1 'Banned' 2011 (P100K+), and the Off-White Jordan 1 UNC (P70,000).
They also had a pair of Louis Vuitton Dons Kanye Patchwork, Adidas Futurecract 4D Daniel Arsham, and a signed Steph Curry Sample shoes that he actually wore in his Asian tour.
Growing sneaker industry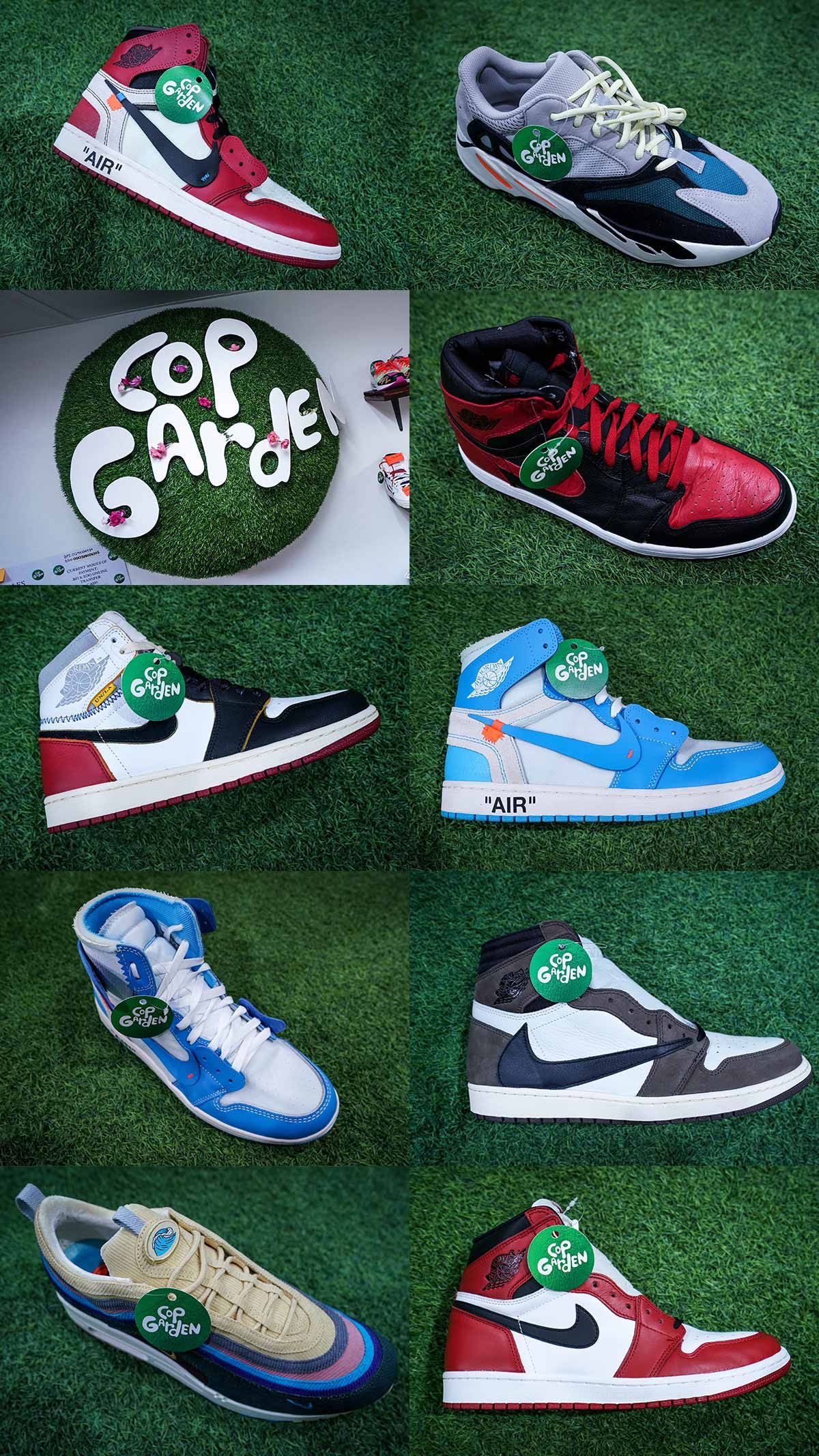 Despite the expensive prices hyped by collaborations, people are eager to get a hold of pairs – not just to wear, but to trade in the future.
"It's more than just sneakers now," Garcia said. "It's obviously a business, but it's a market. It's a growing industry because it's not just a matter of, 'I want this.' People trade and then they think this one's gonna go up in value, then they'll sell this to get that. It's like stocks almost."
Garcia cited Stock X, practically an online broker for sneakerheads to buy and sell their pairs, as well as streetwear, watches, and handbags.
"You never know with these things anymore, right?" Garcia said. "The market values change, the prices differ, so it's crazy how even kids – I've had so many young kids come in here and they know more than I do, and that's scary because I own the store."
"It's good, though. It teaches a business side to it, and it teaches kids how to trade commodities, and buying now and selling later, and flipping this and flipping that."
Giving back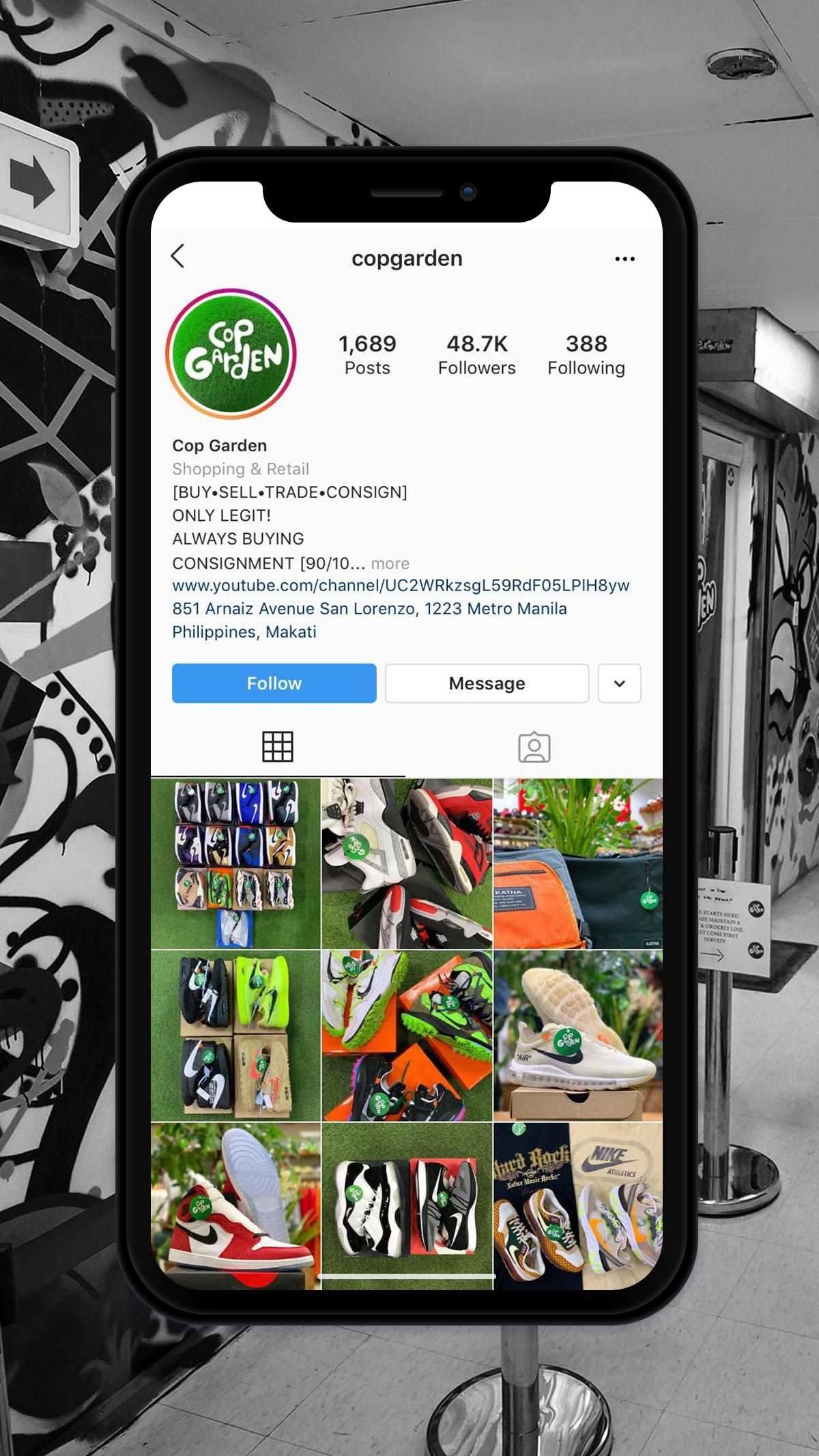 For those who can't afford those expensive shoes, the store offers giveaways every time its Instagram account reaches a milestone of an additional 5,000 followers.
It has also an occasional promo called "Make it, Take it," where the staff make people do simple stunts, like getting a pair of shoes from a lamppost on the street.
"Whoever can get it, can get it," Floro said.
Garcia also recounted a donation drive last Christmas when they asked customers for clothes to donate to homeless shelters.
"Just little things that we can give back to the community, because not everyone can afford a crazy-hyped shoe," Garcia said. "So if there's a pair we can give back, and we've done it a couple of times, a lot of our customers can vouch that we've actually bought pairs from them just to give away."
"The attention's nice. It's nice when you give back and see the expression on their faces when they receive something for free," he added.
Garcia even gave a free pair of Nike Zoom Fly Off-Whites to Sexton shortly after the Cleveland Cavaliers starting point guard bought a pair of Nike Blazers.
"Hopefully he remembers it when he becomes an NBA champ one day or tells his teammates," Garcia said, adding Sexton posted an IG story of his purchase and gift from the store before flying back to the US.
View this post on Instagram
Future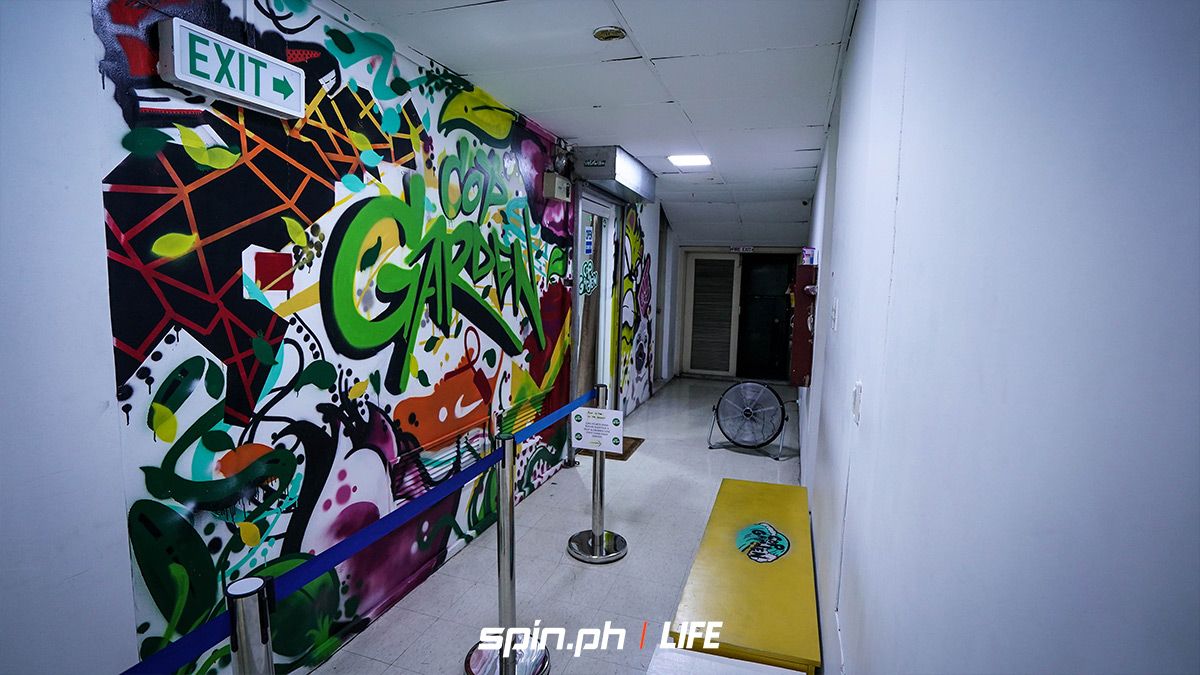 It remains to be seen if Sexton would lift an NBA title trophy someday, but as far as Cop Garden's future is concerned, it definitely looks bright.
Garcia is already looking at other commercial spaces for the store's expansion, rattling off sites in Quezon City, Alabang, and Cebu as options for expansion.
"We're running out of space," Garcia bared. "We keep adding shelves, because initially we didn't think we're going to have so many people come by. Hopefully the place we move to next, we can have more space for more shoes and accommodate more people."
"We're just enjoying the ride," he concluded with a smile.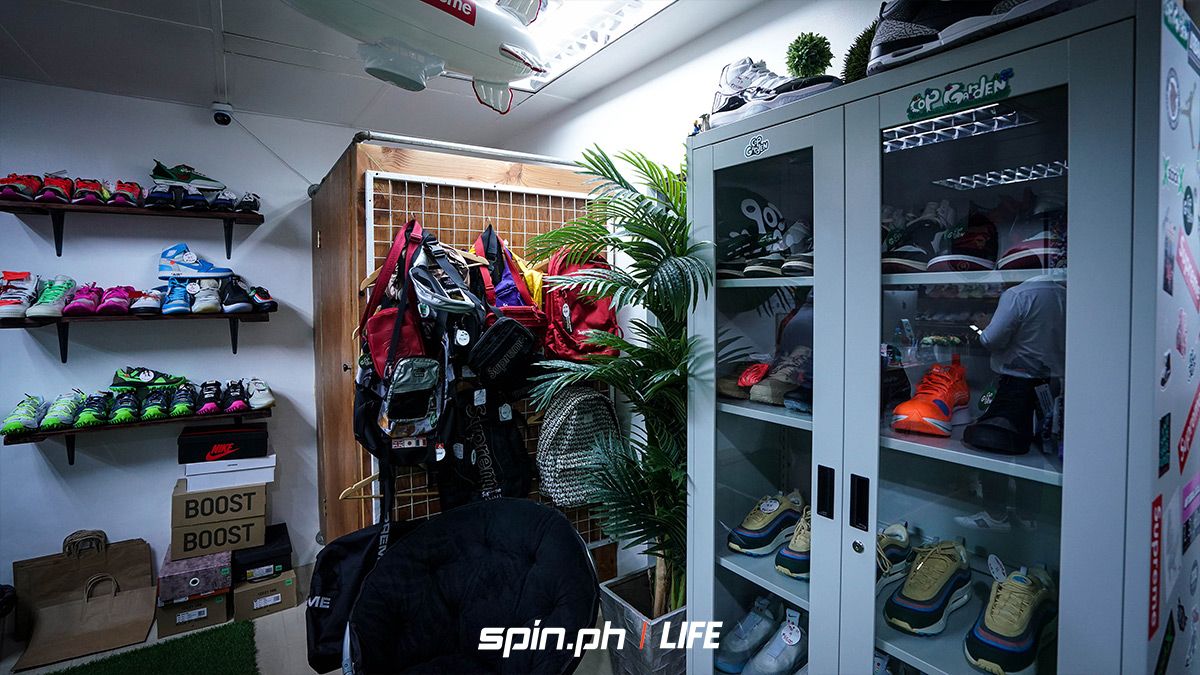 Recommended Videos