IF you love tattoos and you're down South for the weekend, here's one can't miss event for you.
Apparel and footwear brand Macbeth and Ann Savage bring the best of the global tattoo culture to the Philippines when it hosts the maiden Savage Ink International Tattoo Convention on Saturday and Sunday.
Tattoo legends, artists, models, exhibitors and enthusiasts are set to converge at the Waterfront Hotel in Lahug, Cebu City, where a competition among top local artists and performances by popular bands await them.
Macbeth marketing head Rhome Jarvia Yu said the two-day event will be like one "giant tattoo shop where we encourage attendees to visit our team of more than 200 participating artists and get tattoos on the spot."
"Most of our artists are eager to share their art and accept walk-in clients," Yu added.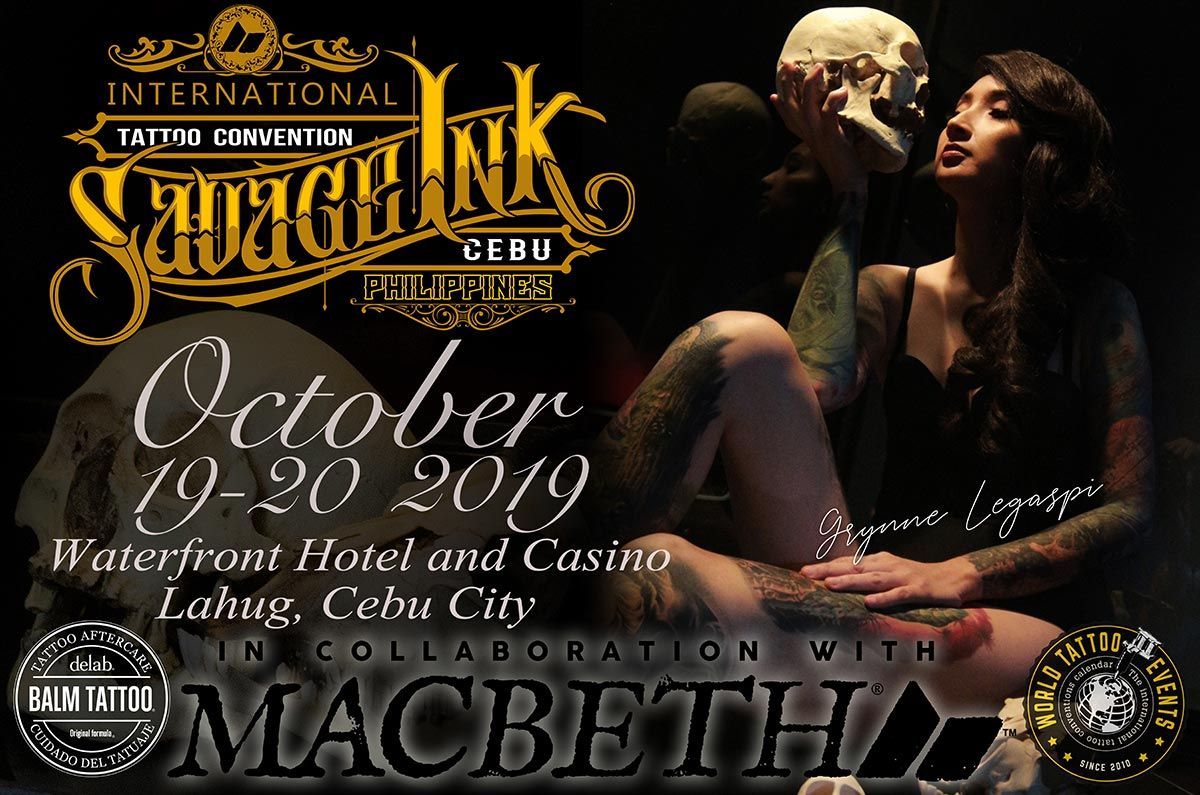 Continue reading below ↓
Recommended Videos
Organizers anticipate a banner crowd to show up in the two days highlighted by the tattoo competition, which will be judged by 12 tattoo legends strategically selected to judge their areas of expertise across 20 categories.
Get to know the international judges by clicking HERE.
"In the beginning we only anticipated to reach at least 100 participating artists to join our convention. However due to a sudden influx of interest we found ourselves needing to add an additional 100 booths to accomodate the demand," said Yu.
"And after that, we added 33 more booths. We would have increased more but we did not want to sacrifice the booth space that our artists are paying for," she added.
But more than the competition, the focus for the weekend will be on the sense of community among tattoo enthusiasts, Yu said.
This event is backed by Macbeth (International Footwear and Clothing Brand from San Diego California; Macbeth Philippines - Apparel, Footwear and More ), World Tattoo Events (https://www.worldtattooevents.com/), and Balm Tattoo (International Tattoo Aftercare from Madrid Spain https://nordic.balmtattoo.com/)