Since smartphones have become the handy extensions of ourselves, why not maximize it by getting a head start on fitness?
As you feast your eyes on the latest social media trends, fuel your body with the perfect workout through the right training phone applications.
From step-by-step instructions to personalized settings based on your physical needs, getting fit now comes with just one tap of these apps:
Nike Training Club
Get workout routines, drills, and tips from world-class Nike Master trainers anytime, anywhere with this app. This app has beginner, intermediate, and advanced options that you can choose from depending on your body's capacity. The Nike Training Club also has a nutrition guide feature for your dietary needs.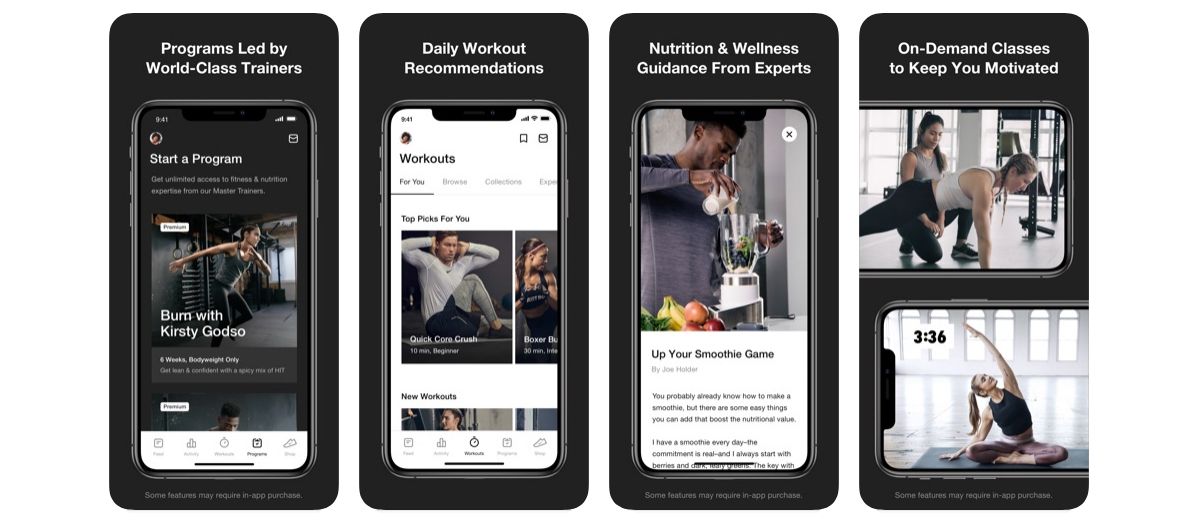 Continue reading below ↓
Recommended Videos
Free for iOs and Android
MyFitnessPal
This all-in-one app caters to all your health, fitness, and nutritional requirements. Whether you want to lose weight, tone up, or tweak your diet, MyFitnessPal got your back. You can even take it with you on a grocery trip to scan barcodes for nutrition facts.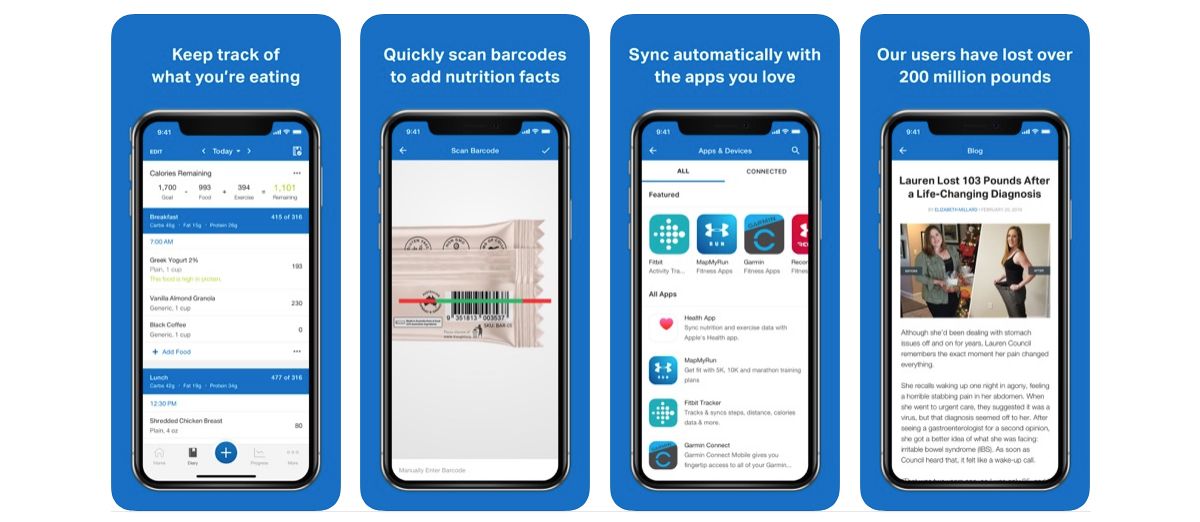 Free for iOs and Android
BodySpace
BodySpace, whose goal is to bring out the best in oneself, offers multiple training routines, cutting-edge trackers, and other fitness content researched by doctors and experts. Moreover, this app has an interactive interface that lets you communicate with other people as you build a virtual community. It also has a shop where you can find your preferred body supplements,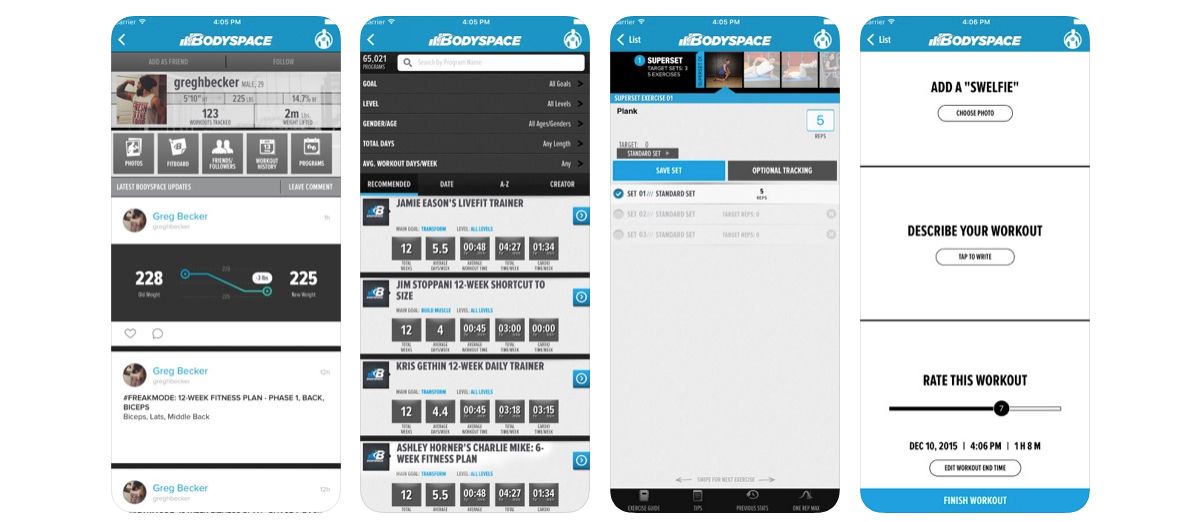 Free for iOS and Android
Workout Trainer: fitness coach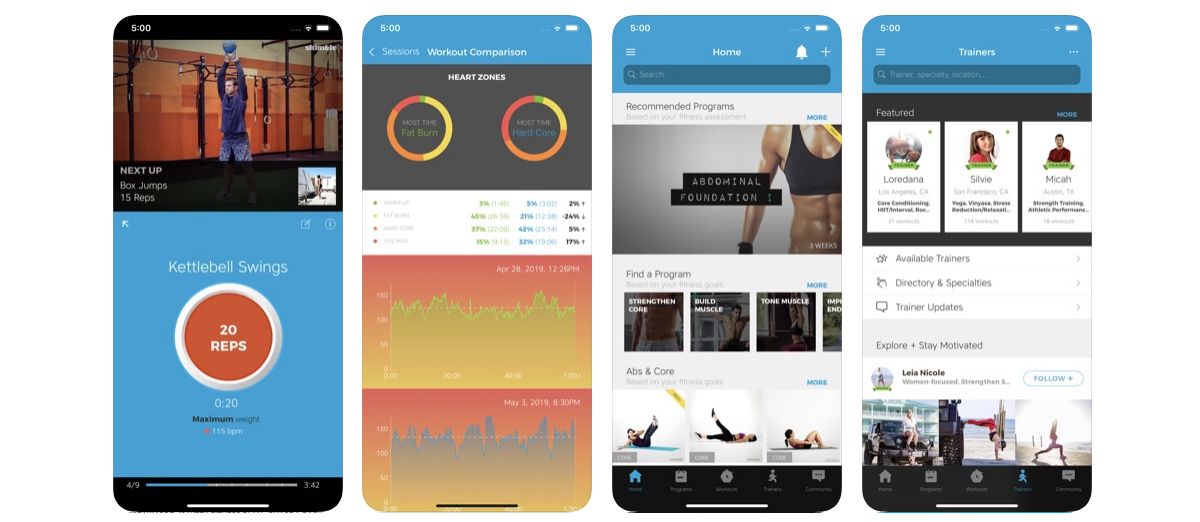 This app not only offers a step-by-step procedure through audiovisual presentations, but also allows you to choose your own level. The Workout Trainer has its own library where you can customize and add a personal touch to your sessions that you can share with other users.
Free for iOs and Android
Fitocracy
Fitocracy allows you to have a virtual community of like-minded people, get the perfect workout routine and training, push yourself to the limit, and observe your progress. This app can unlock certain features as you level up, while helping you find your motivation by following and communicating with your fitspirations.

Free for iOS and Android
Strava
Whether you're someone who's up for a run, ride, or swim, this is the perfect tracking buddy that evaluates your performance over time and compares your previous sessions with your most recent ones. You can also find route suggestions depending on your preferred journey. It has hike, crossfit, gym, kayak, surf, and yoga options, among others.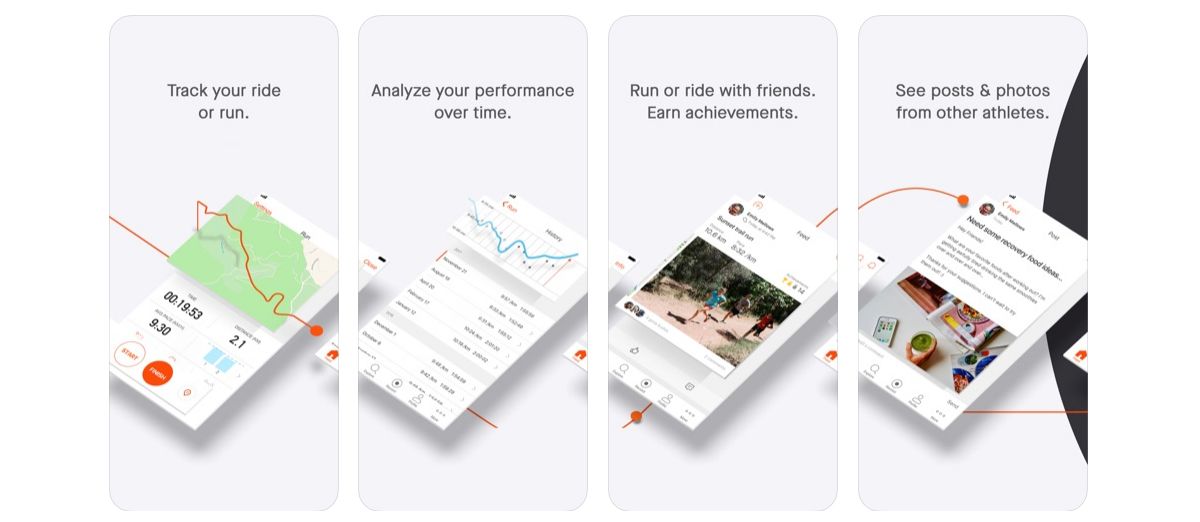 Free for iOs and Android
Aaptiv
Put in the work with the top audio fitness app, which gives you unlimited access to fitness classes by certified personal trainers. With 2,500 workout varieties, you can surely find the one you're interested in, from running and elliptical, to race and strength training. You can also download classes so you could listen offline.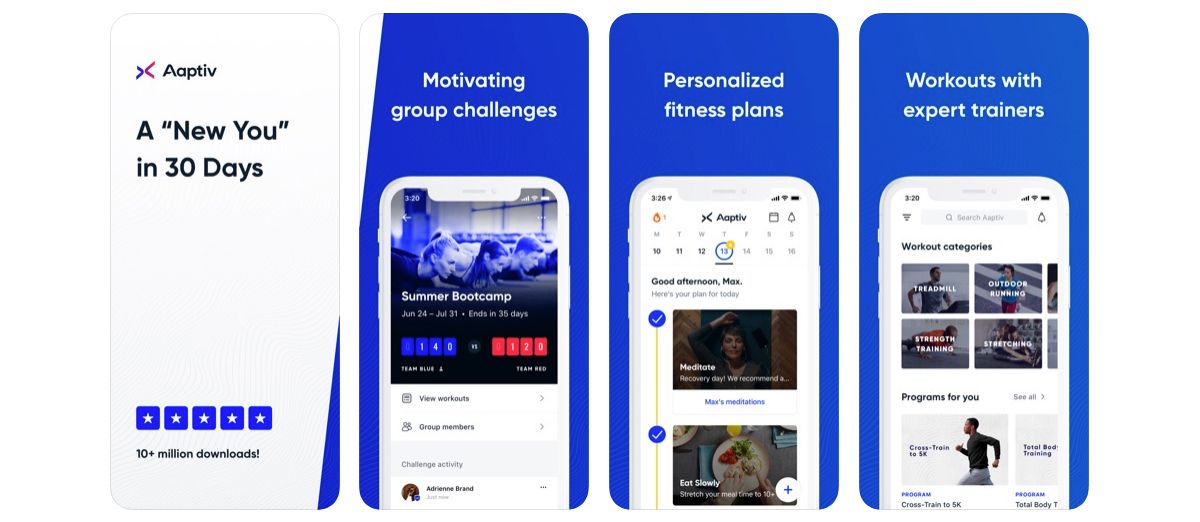 Free for iOs and Android