Thinking about going to the beach this summer? Gearing up for a long road trip with your friends? Still going to use the jersey shorts you always use? Unacceptable.
Jersey shorts are meant to be worn for other sports that are not water-based. What you need is a new pair of board shorts that will not only show how much a beach trip is important to you but also exhibit your sense of style and own the shores. Luckily for you, we've rounded up some of the best board shorts you can find in the market today.
WARNING: They may cause more than you thought. But we promise you, it'll be worth it. After buying one, hell, use the same thing for the next five years. These pairs never go out of style. Trust us.
Inwrought Sunray Volley from Speedo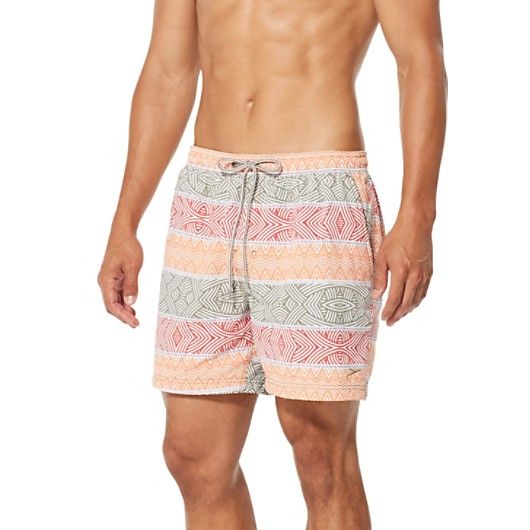 Continue reading below ↓
Recommended Videos
Get the most out of your beach (and pool) days with the Inwrought Sunray Volley. This classic swim short is cut from quick-drying striped fabric that's also finished with Block the Burn UV Protection for optimal sun protection. The built-in mesh brief gives you that necessary ventilation in your region down under. Of course, the print gives off that chill boho life you're so desperately trying to show off.
PRICE: P2,300
Channel Cross Swim Short from lululemon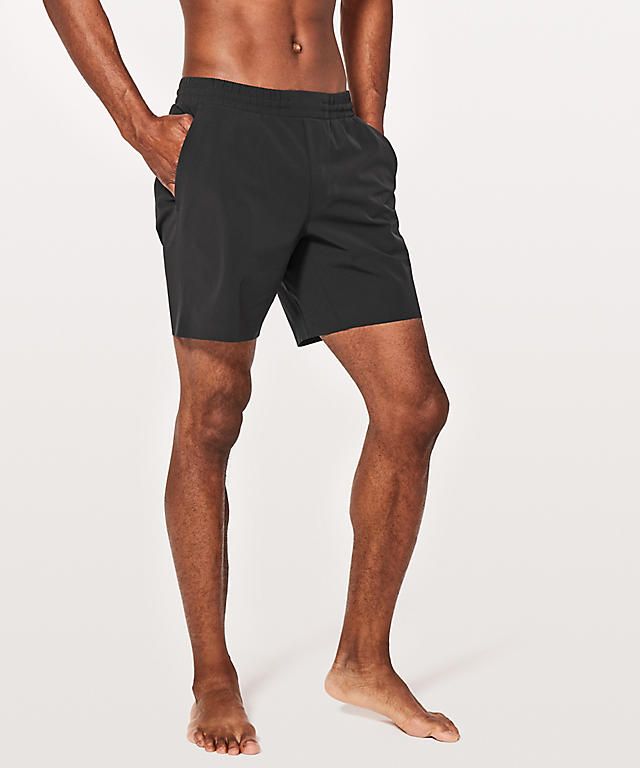 For those that like it plain and single-colored, the Channel Cross is the perfect board shorts to pair with your floral polos. Made of lightweight, four-way stretch fabric, it holds the shorts' shape even through the wettest swims because it also dries quickly. Plus, you can actually use it for training in the gym or running on the shores as well.
PRICE: P4,000
Topman's Striped Swim Shorts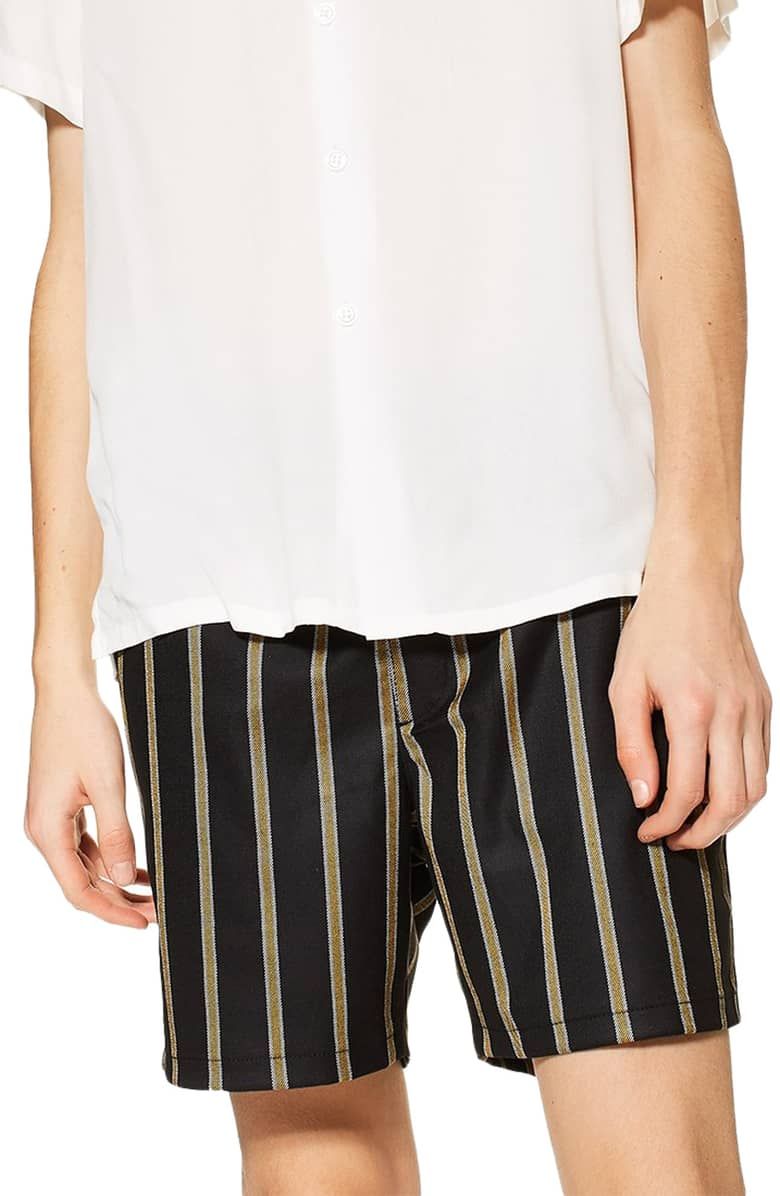 If you want to look a bit more sophisticated and classy but also fun and down for anything, Topman's black-and-cold shorts fit you. It's got all the necessary elements needed like quick-drying fabric and side pockets. If we're being honest, this is the most stylish of them all. Basically, you can bring a laptop to the beach, work there, and still be the envy of other men in these bad boys.
PRICE: P3,100
Active Flex Tech Short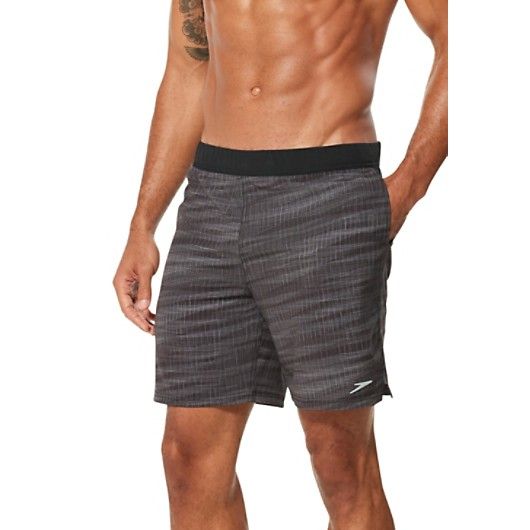 If you're lucky enough to be in a beach resort with a gym or people playing volleyball you can join, these Speedos are perfect for that. You can go from your non-water activities and straight into the waves of the beach. Thanks to the built-in boxer briefs, it's got the comfort an convenience you need this summer.
PRICE: P3,200
BOSS' Flag Quick Dry Swim Trunk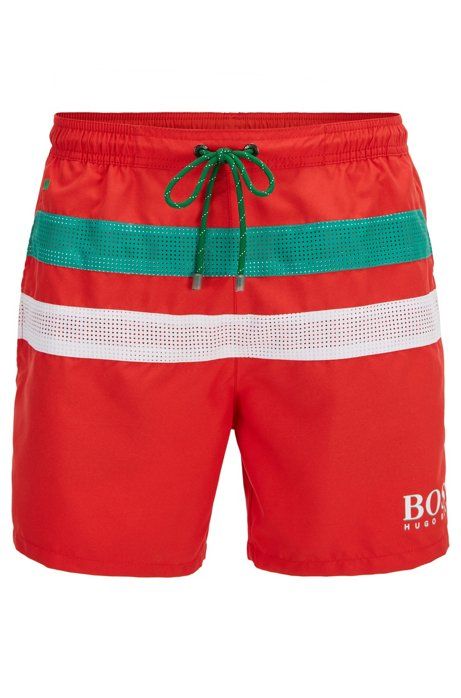 If you're a fan of football, or just want to support your favorite team on the beach, BOSS' Flag Trunks. For us, the Mexico-inspired pair is the most stylish and pretty natural-looking of them all. It's got two side pockets and a back pocket that closes with a Velcro strap. Now that's more than enough pockets than you really need.
PRICE: P4,200