WITH bathing, comes exfoliation.
What's exfoliation? Well, it's this ages-old showering technique a.k.a. hilod.
If you grew up in a typical Pinoy household, this would mean your mom/grandma/yaya was scrubbing you down with an actual stone (the one that looks like it belongs to a zen garden).
But you, sir, are a grown man, and with adulting comes more sophisticated methods to scrub yourself in the bath. Let us count the ways, from worst to best.
7) The Hand
Pros: Your natural, God-given exfoliator. It's always available for your use because, well, it's attached to you. It has nails, so, if you like that sensation, stick with the hand.
Cons: Least efficient. It's slippery when wet and not abrasive at all, except when you've soaked so long you've become wrinkly. Also, you have to stick it in your ass area at the end of a long sweaty day.
Verdict: Non-exfoliating, but handy in a pinch.
6) The Natural Sponge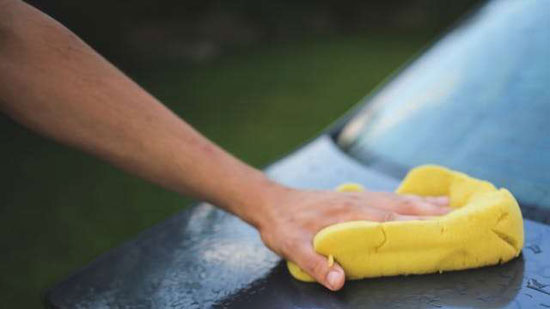 Continue reading below ↓
Recommended Videos
Pros: Pretty abrasive, made of natural materials (a gourd/your regular market upo), and is biodegradable.
Cons: Can get a little too abrasive, and since it's all natural, letting it sit in your warm, damp shower for days allows it to culture molds.
Verdict: Often mistaken as something that is fished out from the sea—it is not Spongebob—this all-natural scrubber is not too efficient. You also need to totally soak it before it starts working, and when it gets too soaked, it stops working.
5) The Body Brush
Pros: Comes with a long handle that gets into all the nooks and crannies. Has that particular gritty bathroom brush feel, if you're into that.
Cons: Weak lathering prowess even if it does scrub well.
Verdict: Feels and looks like a giant toothbrush, probably the best choice for accumulated libag deposits.
4) The Classic Loofah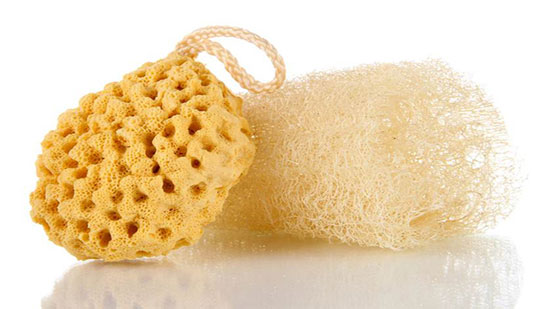 Pros: Scrubs enough without being too rough, looks cute in your shower, plus points for easy drying with the string that's built into it.
Cons: Can be too soft for rough manly hides, some loofahs just herd bubbles around your body while pretending to do something. Also, you may have to strangle and press it down hard for it to actually work.
Verdict: That cute little ruffly puff you first saw in your sister's shower is actually a capable little scrubber and foam generator, but lacks raw power.
3) Loofah Plus™
Pros: Same lathering qualities as a classic loofah, except this has a handle which lets you scrub your own back without the contortion.
Cons: Only good for hard to reach spots, but sort of unwieldy for washing something as close as your chest.
Verdict: All the same pros and cons as your regular loofah—but with a handle! Perfect for the long-limbed or husky amongst us.
2) Synthetic Washcloths (Salux)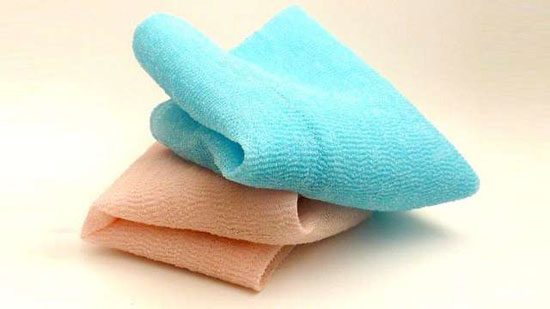 Pros: Thin but finely abrasive, synthetic nylon towels exfoliate well without harassing your skin barrier. Quick drying and technically plastic, so it's one of the most hygienic shower tools out there.
Cons: Doesn't lather as much as its ruffly cousin, the classic loofah.
Verdict: Think of it as the loofah but unfurled. With more flat surface areas, more skin is exfoliated. Pretty effective, just what we'd expect from a Japanese product after all.
1) The Glove
Pros: Fits right onto the average sized hand and fingers like an upgraded bath mitt. Can be moved naturally throughout the body and can be used with two hands.
Cons: depending on the material, may not dry as fast as your Salux, but fast enough (overnight). Also may snag on nails and hooks.
Verdict: Imagine the dexterity of the hand wrapped in the fine exfoliating material of the synthetic washcloth...we're in scrub heaven.
This story originally appeared on FHM.com.ph.