YOU don't have to suffer from body odor just because you forgot to put on your deodorant.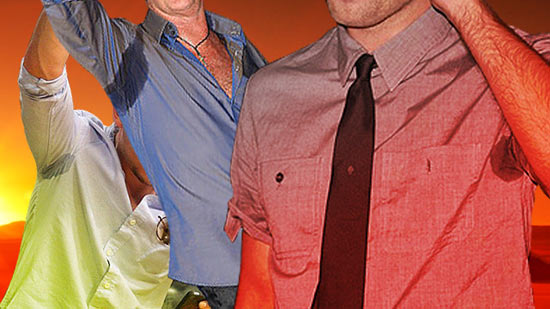 Don't sweat it—literally and figuratively—because there are certain hacks that you can do for a quick solution. And these alternatives can be found on your office desk, too! Because, really, who has time to buy new deodorant when you're already running late?

1) Rubbing alcohol
Rubbing alcohol is the easiest-to-find deodorant alternative around. Simply spritz your underarms with it, let it air dry, and you're good to go!
How it works: Body odor is caused by bacteria. And rubbing alcohol's ingredients, according to studies, kill odor-causing bacteria within just a whopping 10 to 30 seconds after applying it. Also, the alcohol helps you stay dry all throughout the day. Deodorizing and anti-perspiring in one!
Continue reading below ↓
Recommended Videos
2) Hand sanitizer
Put those hand sanitizers inside the office bathroom to good use. All you have to do is put a dollop onto each armpit, let it air dry for a few seconds, and that's it.
How it works: As mentioned earlier, rubbing alcohol (a main ingredient in hand sanitizer) kills bacteria. And again, the alcohol helps sweat evaporate. So bye-bye odor and sweaty underarms!
3) Lemon juice
Don't throw away that slice of lemon in your office tumbler just yet! We know it sounds crazy, but applying lemon juice to your underarms can get rid off your foul smell in just a snap. Just squeeze some juice onto each armpit and air dry it a bit. Don't apply to newly-shaven pits though—trust us, it'll hurt!
How it works: According to studies, the citric acid in lemon juice can kill odor-causing bacteria. Just remember though, that lemon juice deodorizes your underarms only—it doesn't prevent you from sweating unlike rubbing alcohol and hand sanitizer.
This story originally appeared on FHM.com.ph.
* Minor edits have been made by the Spin.ph editors.