IT'S still pretty much searing in the Philippines now, and you just have to keep looking for ways to stay cool. One way to do that is to keep your feet ventilated as much as you can. Thing is, you can't wear flip-flops and sandals everywhere, can you?
Now, the question is this: How do you keep your feet feeling fresh and a lot less sweaty? Well, going for sweat-wicking socks helps a great deal, but wearing breathable sneakers is an even better option. While air-conditioned sneaks will never be a thing, getting one of these well-ventilated kicks will keep your feet feeling cool, allowing them to breathe on summer's hottest days.
Nike Zoom Fly Flyknit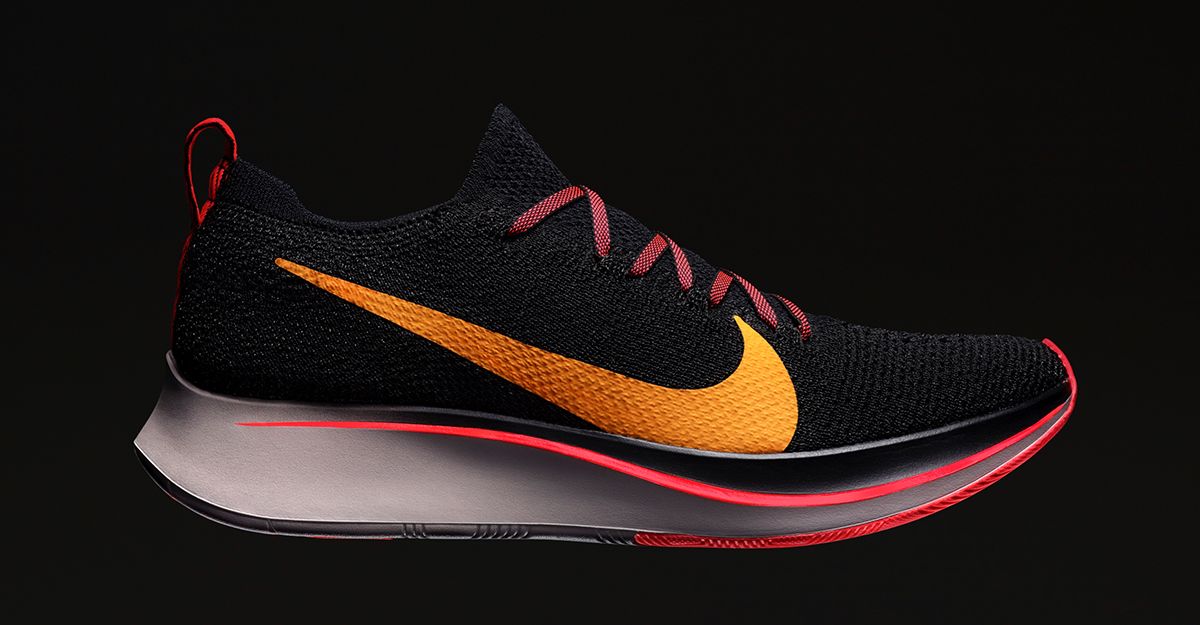 PRICE: P7,500
Nike solidified its rep as master of sweat-free sneakers when they created the "game-changing" Flyknit technology. Its thread construction is built for lightness, fit, and, of course, breathability. The Zoom Fly Flyknit may not be blessed with the sassiest of names, but it sure makes up for this by bringing together all these comfortable features to help sneaker lovers feel less unburdened by tired and foul-smelling feet and making the pair versatile enough to go with either our casual duds or workout gear.
Cole Haan ZEROGRAND All-Day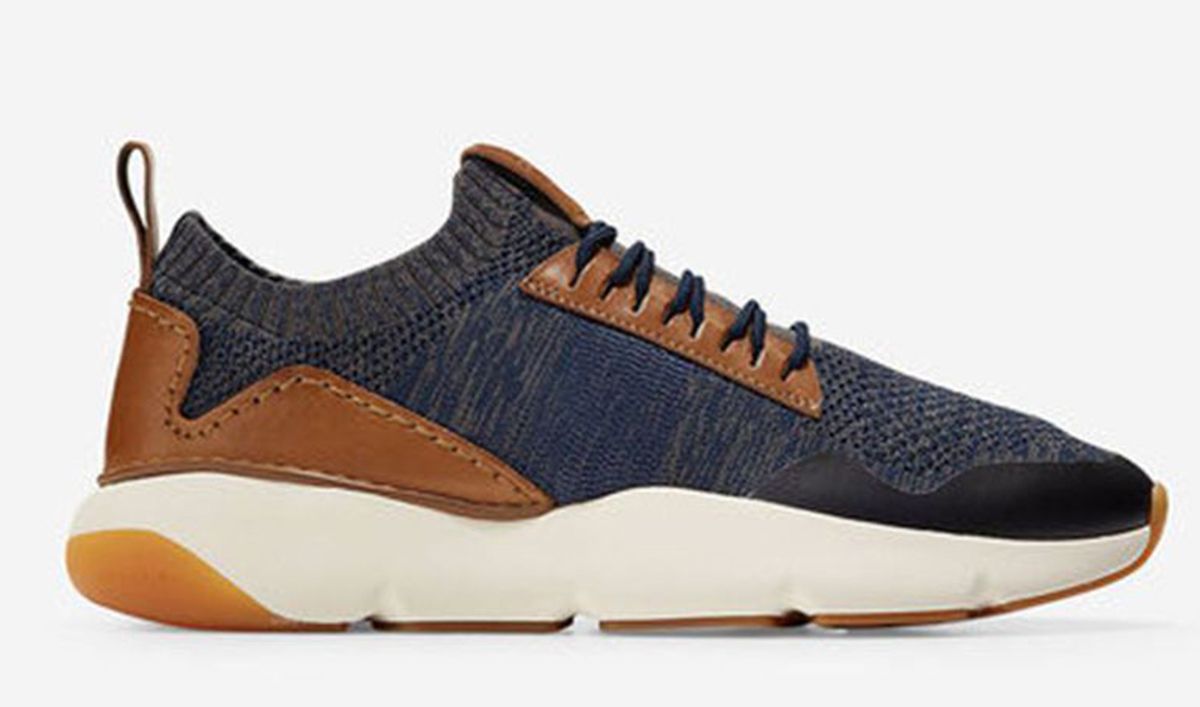 PRICE: P13,000
Nike's Flyknit technology may lead the charge in the sneaker biz, but Cole Haan's Stitchlite™ has got the market for dressy footwear pretty much cornered. The luxurious fashion house incorporated its patented knit fabric into this classy pair of cross-trainers, giving you a sharp edge whether you're hitting the gym or just going for your daily walks and runs.
Adidas Ultra Boost x Game of Thrones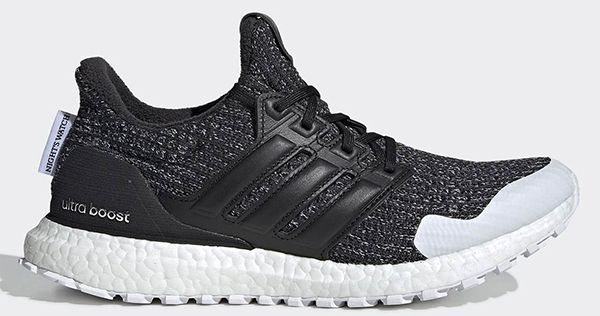 PRICE: P8,900
Winter is far from over, so it's best that you keep your sneaker game stay frosty with one of adidas' coolest one-offs yet. These Game of Thrones-inspired kicks represent the different houses in the HBO hit show like the Lannister and the Targaryens and their dragons—even the White Walkers get some love. They're available in six different colors with branded soles and a unique phrase on their heel tab.
New Balance Fresh Foam Lazr v2 Hypoknit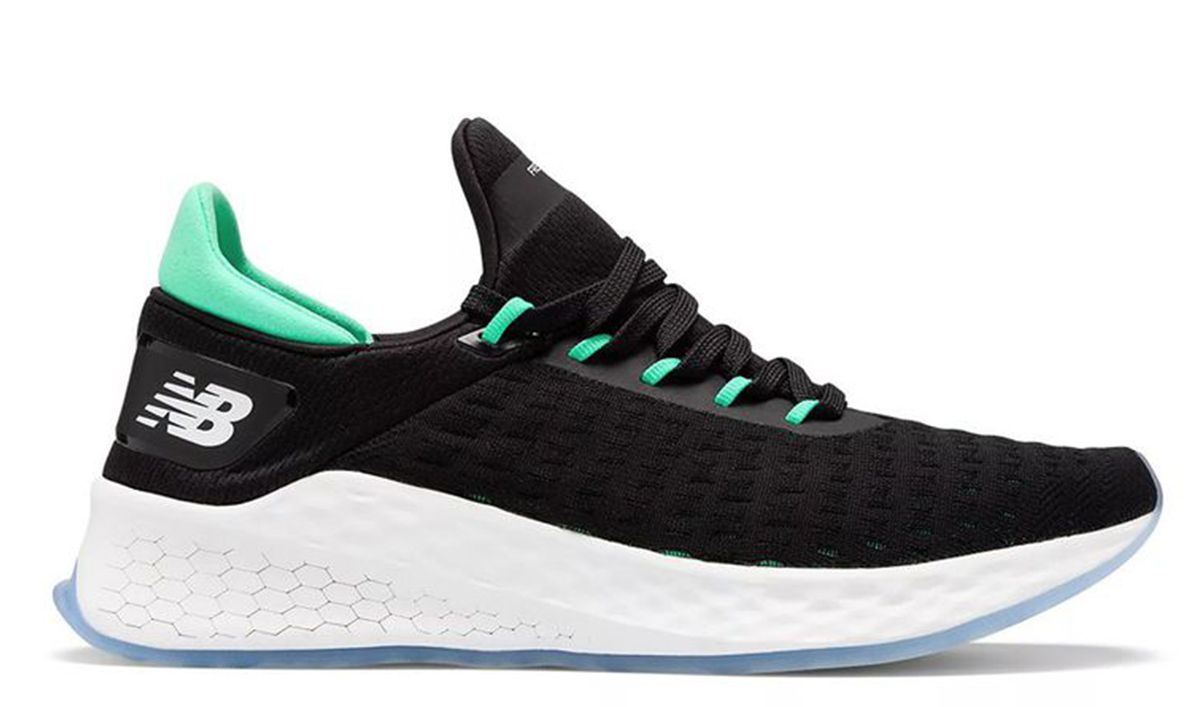 PRICE: P7,300
This pair's revamped high-performance features guarantee comfort and traction. But the Lazr v2, aside from having a cool name, boasts a data-inspired, futuristic design. Looking sleek with its custom glove-like fit, the Lazr v2 parades the one-two punch to beat: a Hypoknit upper that provides a dynamic fit, and a Fresh Foam midsole that reduces pressure on the bottom of your feet, preventing them from staying wet.
Sperry H20 Maritime Bungee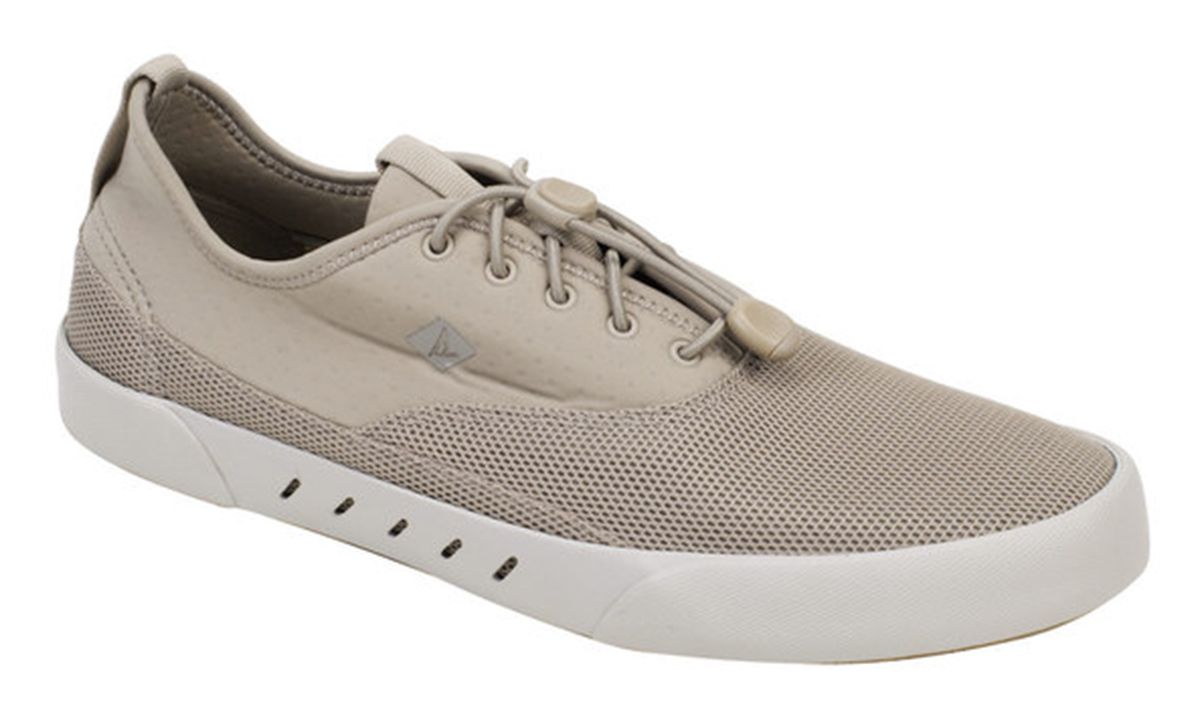 PRICE: P3,200
Sperry tried to disguise a boat shoe as a sneaker—and it totally worked. The H20 Maritime Bungee exudes a sporty feel and a classy look, making it one of the most unique pairs in the Sperry line. Its quick-dry mesh fabric on the entire upper and Hydro-Grip traction team up to ensure your feet stay dry and stabilized when walking across slippery boardwalks and ship decks.
Converse Chuck Taylor All-Star High-Top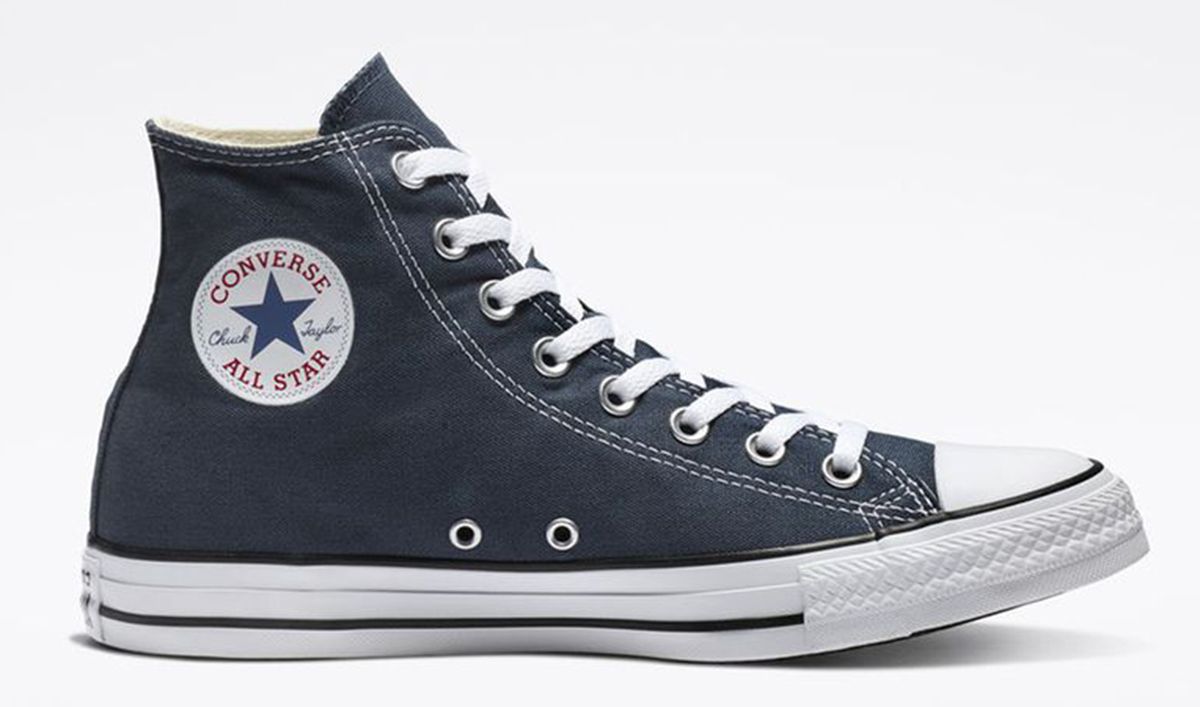 PRICE: P4,000
If you've never owned a pair of Chucks in your lifetime, make this your first pair, stat! Converse's iconic silhouette will always be the epitome of cool. And by cool, we mean ventilated. Made with lightweight, breathable fabric construction, it helps to reduce that unwanted moisture as soon as you lace it up.
Porsche Design x Puma Hybrid EvoKnit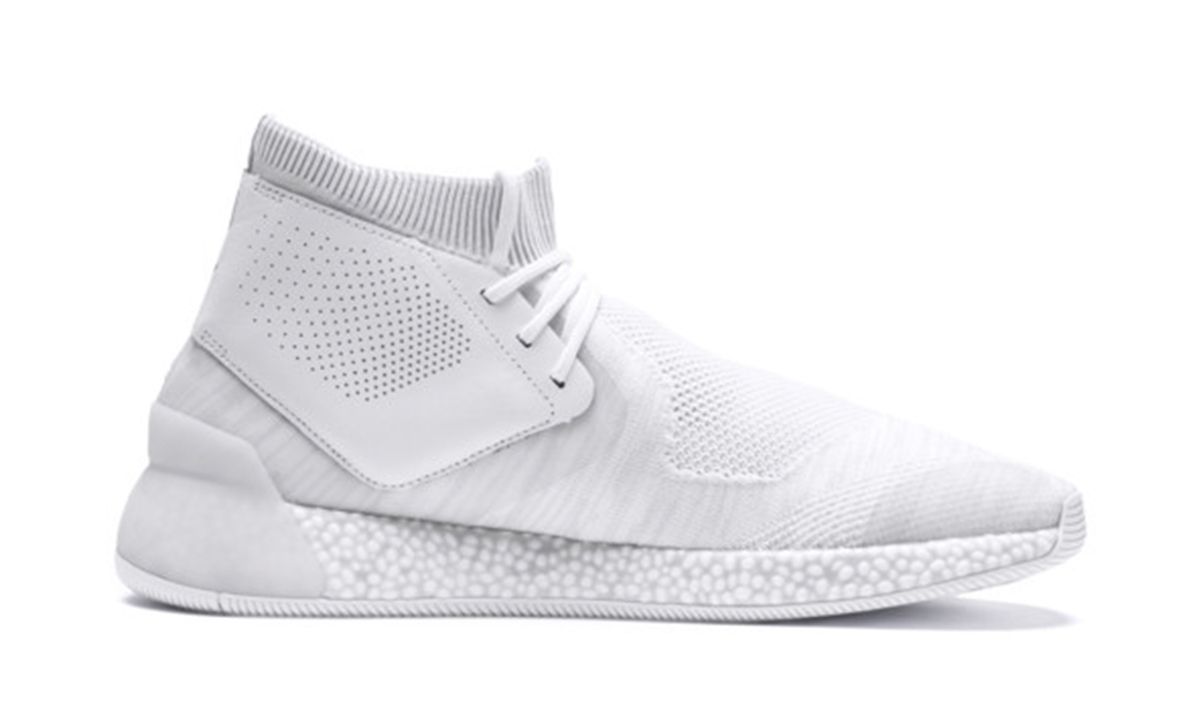 PRICE: P5,800
Who knew that the combination of Porsche Design and Puma will breathe life to this high-top beast? While consumers will like it more because of its minimalist, motorsport-inspired design, it's actually more practical than that. It has a fully-knitted upper, breathable inserts, and, of course, the PD branding across its caging system. It remains one of the most elusive sneaker models out there.