VITALS
NAME Gerard Kaimo
AGE 57
OCCUPATION Businessman
HEIGHT 5'8"
REACHED HIS GOAL IN 12 months
WEIGHT BEFORE 260 lbs
WEIGHT AFTER 174 lbs
LOST WEIGHT 86 lbs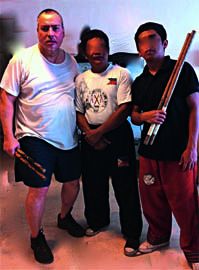 You've seen the shocking transformation one too many times in comedy flicks: The former jock grows up to be the jobless, beer-bellied man who remains in denial of all the pounds he has gained years after his playing days. Gerry Kaimo experienced the same fate—only he's a successful businessman and was equally successful in shedding his big belly. It didn't happen as quickly as in the movies, though.
During his younger years, Kaimo was a varsity football player who always kept in game shape, but he didn't uphold his jock lifestyle long enough to grow up a healthy man.
"I used to eat all the bad yet seemingly yummy food—ice cream, steaks, burgers, junk food. Plus, I ditched all the activities and stuck to my couch watching TV," he shares.
Soon, he was a 50-something businessman plastered on the couch all day—and who weighed 260 pounds and suffered from diabetes. He also had hypertension and multiple heat strokes. He worked only to pay his hospital bills, and that wasn't how he wanted to live his life. 
"I got sick of being sick," says Kaimo. "I chose to change my lifestyle by Zen medication, which made my journey more spiritual than physical." Utilizing meditation helps you adopt a more positive mindset and reduces anxiety and other negative feelings, according to a study from the Journal of Psychiatric Practice.
With a renewed vigor to make things better, Kaimo weeded out his bad nutrition choices. He replaced junk and processed foods with fruits and vegetable juices. His typical workout is now a 30-minute cardio routine—either interval runs or bike sessions. He also does free weights 2 to 3 days a week, and sweats it out in yoga classes 5 to 6 days a week.
Twelve months into his new routine, the 57-year-old Kaimo has slimmed down to 180 pounds and reversed his diabetes and hypertension. "This wasn't a challenge—this is a lifestyle change," he declares. "I chose to take charge of my life."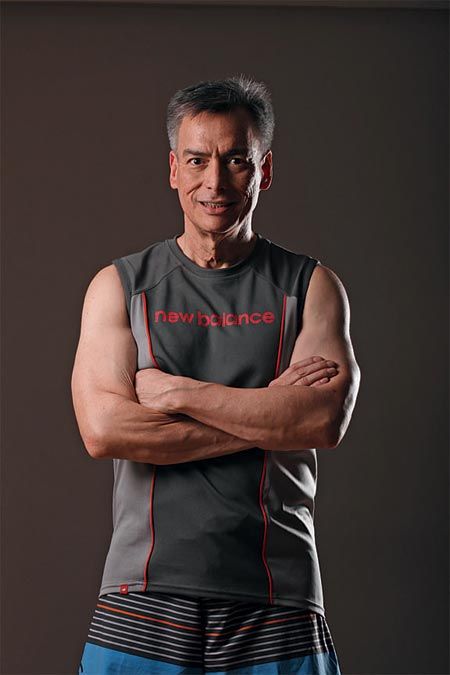 Special thanks to Urban Ashram Manila, Shot on location at Urban Ashram Manila, 3 Brixton Street, Kapitolyo, Pasig City, For more info, go to www.urbanash-rammanila.com