Name PETER AMORES
Occupation Founder of FutKal (Futbol sa Kalye); beach resort proprietor
How he makes a difference Teaching poor kids what football can offer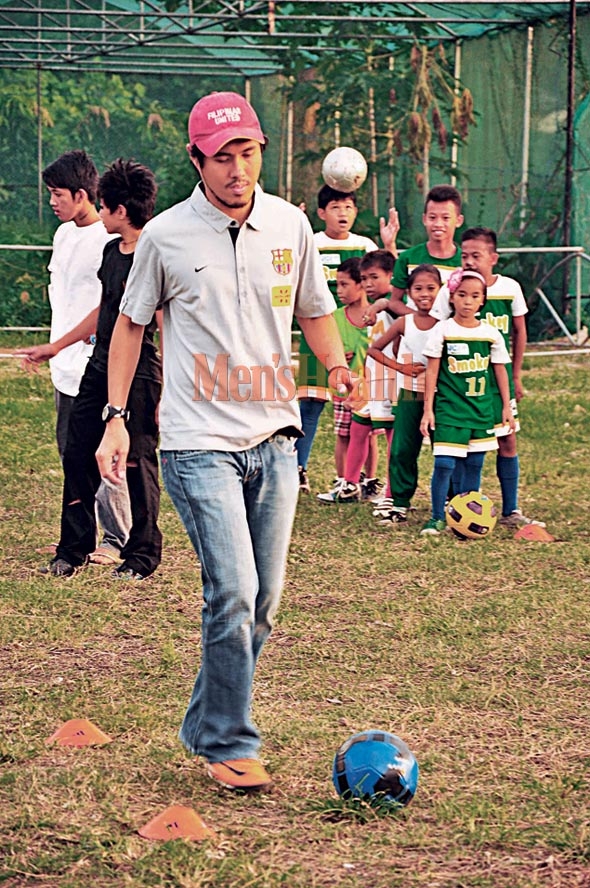 FUTKAL, Peter Amores explains, was not supposed to be an advocacy.
"At first, I really didn't think of it as a foundation or an organization. I just wanted to go out there and explore the real world using football as a tool," he says.
"After a couple of years roaming the streets, preaching the word of the game, and seeing the impact it can bring, my colleagues suggested to take it to the next level and start an NGO to make it legit and get more support to reach out further."
Continue reading below ↓
Recommended Videos
Since 2008, FutKal has given children in Tondo, Manila, a chance to learn about the sport from the basic level. Through the classes and tournaments Amores sets up, the kids of the street have also found a sense of motivation.
Another surprising twist about the FutKal story you may already know: It was focused originally on the children of Mactan, Cebu. "Tondo came to me in a very unexpected way," narrates Amores. "Back in 2007, I was planning the initial blueprints of FutKal in my hometown of Mactan."
But an e-mail from Jim Libiran, a movie director who was making the first Filipino football film called Happyland, opened Amores' eyes to the opportunity of accomplishing greater things. "The story was based on the barefooted players of Tondo back in the '60s. So this road led me to Tondo and there I learned and realized many things," he shares.
The Tondo Futkaleros, together with some of the senior players, have created a Youth Development Futbol program in partnership with Don Bosco Tondo. "[We're] teaching close to a hundred kids every weekend for free," says Amores. "It's great progress especially when the parents and community are supporting it. We are hoping that the local government will come in next."