TONY Lascuña came up with a closing bogey-free 70 to win the Nan Pao TPGA (PGA of Taiwan) Open crown by one on Sunday at the Nan Pao Golf Club in Tainan.
The Filipino golfer pulled off bailout shots to overcome errant driving in the last two holes, finishing at 17-under 271 to bag US$17,500 (around P880,000) in a victory that washed away two years of struggle
Lascuña came through with a near-perfect lob shot from 45 yards on No. 17 after hooking his drive near the hazard to salvage a tap-in par.
The 48-year-old Lascuna again hooked his drive on the par-5 18th that rolled under a tree but his 9-iron shot from 120 yards rolled from the front of the green to the right edge and the Filipino completed the two-putt par to seal the win.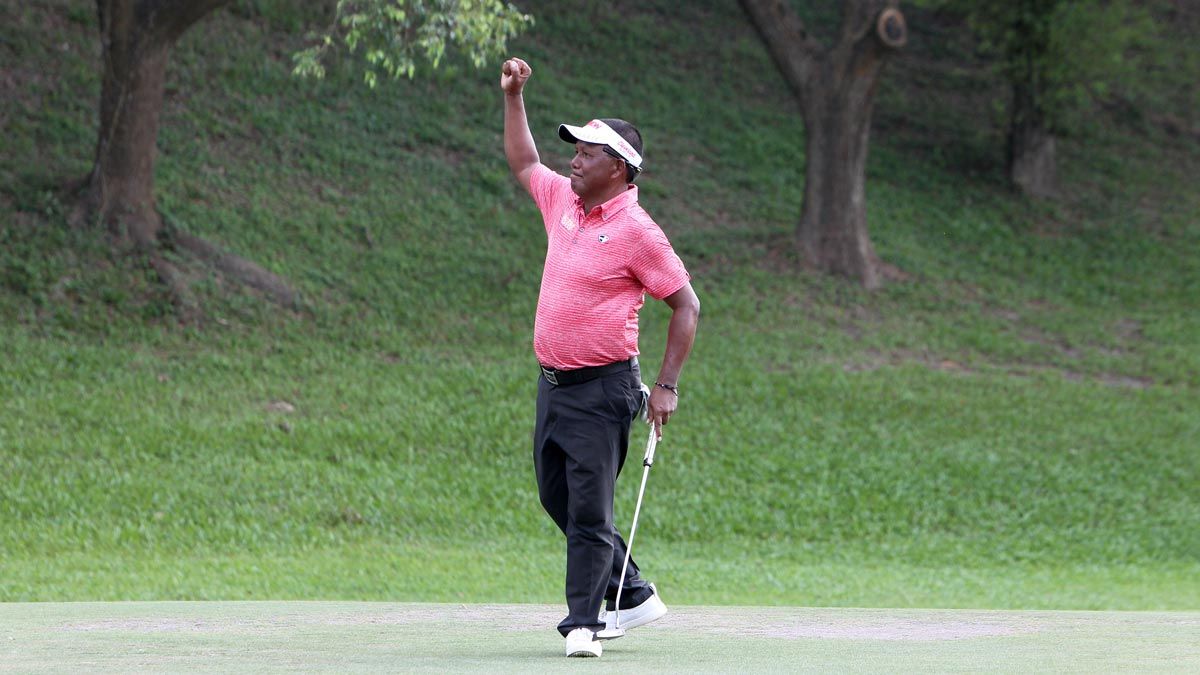 "It's been a long time and what makes this win a lot sweeter was that I made it here in Taiwan," said Lascuña. "But coming here, I was really confident of my form and my chances."
"I was actually steady off the tee since Day One but that's golf and the pressure that goes with it," he said. "But I told myself to just stay focused and I knew I could salvage pars in the last two holes."
Liu Yu-Jui shot a 68 and placed second at 272, while Ratchapol Jantavara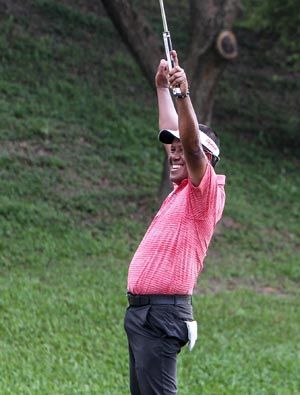 Jantavara had a bogey-bogey finish for a 70 and wound up in joint third at 273 with fellow Thai Sattaya Supupramai, who shot a 69, and Taiwan's Hsieh Tung-Hung, who carded a 65.
Sung Mao-Chang rallied with a 68 for joint eight with compatriots Chen Po Hao (65), Lien Lu-Sen (68), Lien Lu-Sen (68) and Wang Jen Li (69) and first day leader Lein Benjamin of the US (66).
"This victory also proved that Filipinos can be at par or even better our counterparts in the region and winning a PGT Asia event abroad is doubly meaningful since I'm the first Pinoy to do so," said Lascuña after nailing his first victory since winning the ICTSI Forest Hills Championship in 2017 and second win abroad after edging Singapore's Mardan Mamat in sudden death in the Sabah Masters in Malaysia in 2013.
Recommended Videos