PRINCESS Superal delayed her departure for Japan LPGA Step Up for a week to spearhead the local challenge against shotmakers from Thailand and Korea in the ICTSI Mt. Malarayat Ladies Classic starting on Wednesday in Lipa City, Batangas.
Superal was set to leave for Hiroshima to prepare for her next tournament in the farm league of LPGA Japan Tour following her come-from-behind four-shot triumph at John Hay last month. But she deferred her plans to join the likes of Chihiro Ikeda, Sarah Ababa, Marvi Monsalve, Alex Etter and the come-backing Cyna Rodriguez in the P750,000 event serving as the 10th leg of the seventh season of the Ladies Philippine Golf Tour.
The reigning LPGT Order of Merit missed this event last year that saw young Thai Onkanok Soisuwan rip the field to mark her pro debut in winning fashion.
Though Superal has opted to tone down expectations for another title romp, she remained hopeful of duplicating her Baguio feat.
"I don't expect to win just like what happened in Baguio," said Superal, referring to her rally from four strokes down in the final round to win by four.
"But I have set my goal: stay focused and enjoy it," said Superal. "Actually, I'm preparing for Japan so I practice a lot."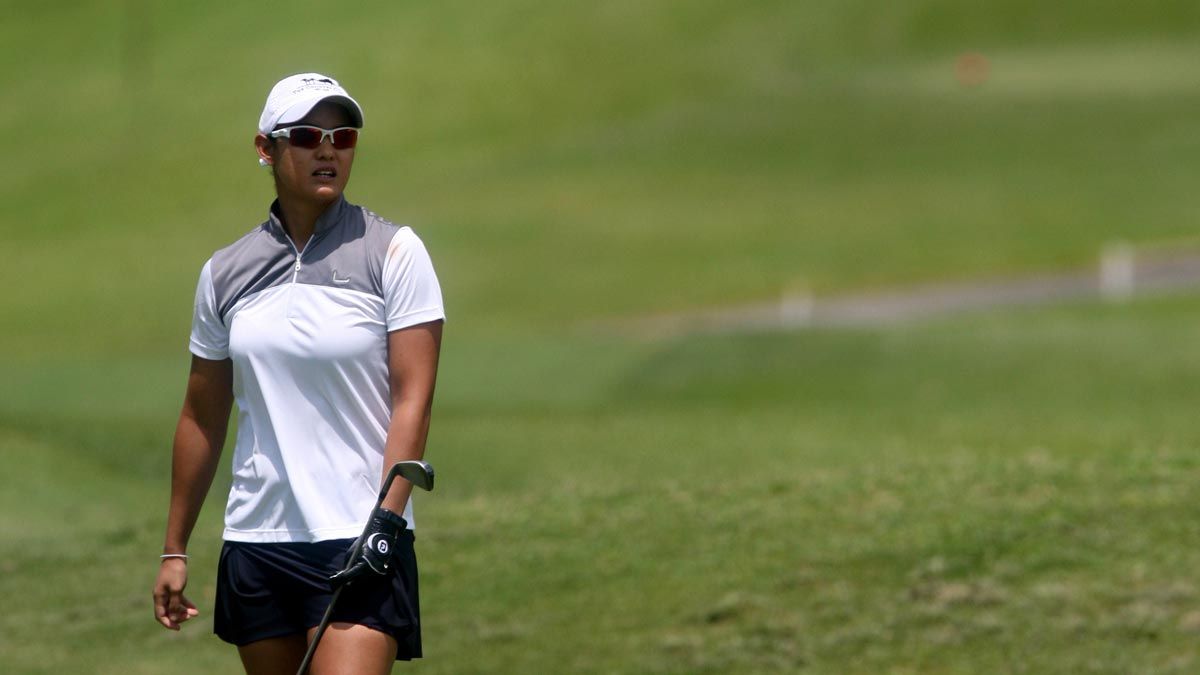 Rodriguez vowed to go for no less for the crown coming off a three-month break.
"My goal is not only to get a good score but to win," said Rodriguez. "Now I'm back, fully motivated and ready to start again."
does Soisuwan, who is raring to recall the form that netted her a runaway seven-shot romp over rookie Mikha Fortuna last year in one of six victories the Thais posted in the 12-stage edition of the country's premier circuit organized by Pilipinas Golf Tournaments, Inc. and backed by Custom Clubmakers, Meralco, K&G Golf Apparel, BDO, Sharp, KZG, PLDT, Empire Golf and Sports and M.Y. Shokai Technology, Inc.
"I will try my best to get another championship but now I will consider the wind factor. If it blows, I will just bump it and consider some adjustments. But for sure, I'll give my best," said Soisuwan, who is also using this event to hone up for next week's Thailand Qualifying.
Ikeda, meanwhile, hopes to buck a wrist injury that has hampered her campaign in the last two legs as she seeks to score a follow-up to her playoff win over Pauline del Rosario at Midlands last May.
"It hurts every time I hit it hard. But I won't give up, I will fight till the end," said Ikeda.
Hwang Min-Jeong is also expected to slug it out with the big guns as the young Korean tries to rekindle her old fire at Malarayat where she reigned as an amateur in 2015. The 2018 Philippine Amateur Open champion also marked her pro debut with a victory at Splendido in January, where she edged Superal by one.
Recommended Videos