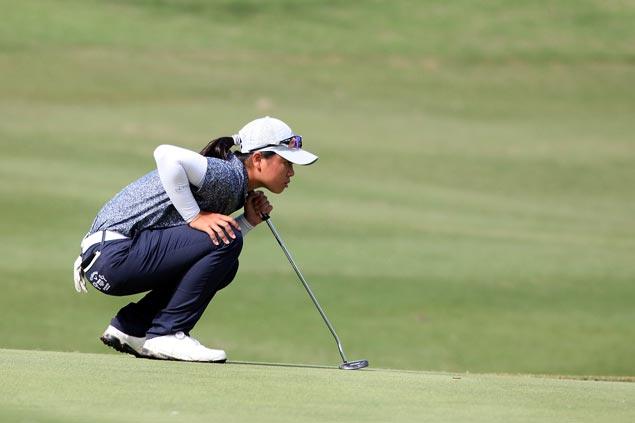 TEAM Southeast Asia has added Singapore's Shannon Tan to its roster as it seeks back-to-back wins against Team Philippines in the Pradera Verde Ladies Challenge in Lubao, Pampanga from Jan. 15 to 17.
Team SEA, also featuring some of the best amateur players of Thailand, Malaysia and Indonesia, dominated the hosts in four-ball, foursomes and singles competitions and ran away with a nine-point win last year.
Thailand's Kultihda Pramphun, Phannarai Meesomus, Pimkwan Chookaew, Pinkaew Trachentong and returning Onkanok Soisuwan, will be joined by Malaysia's Winnie Ng, Ashley Lau, Audrey Tan and Zulaikan Nurzian and Indonesian Michela Tjan.
Team Philippines will be reinforced by former World Junior Girls champion Yuka Saso, former national champion Harmie Constantino and The Country Club mainstays Mikha Fortuna, Bernie Olivarez-Ilas and Sofia Chabon.
Thirteen-year-old Annyka Cayabyab is set to see action along with Nicole Abelar, Laurea Duque, Tomi Arejola and Kayla Nocum.
Action is expected to be fierce right on opening day with the scramble format in the morning and the alternate shot in the afternoon. Play shifts to best ball in the second day then back to alternate shot format in the afternoon with the deciding singles (10 matches) set on Jan. 17.
Team SEA is headed by team captains Phunampa Pornperapan, Jantsonn Kan while the hosts will be handled by skippers Rolly Romero, Daisy Reyes and Sto. Domingo.
"With souped-up squads, we expect a solid showing for both sides, guaranteeing a thrilling battle in all three days among the best young players in the region," said Archen Cayabyab, who with Lubao Mayor Mylyn Pineda-Cayabyab and swing coach Norman Sto. Domingo launched the event last year.