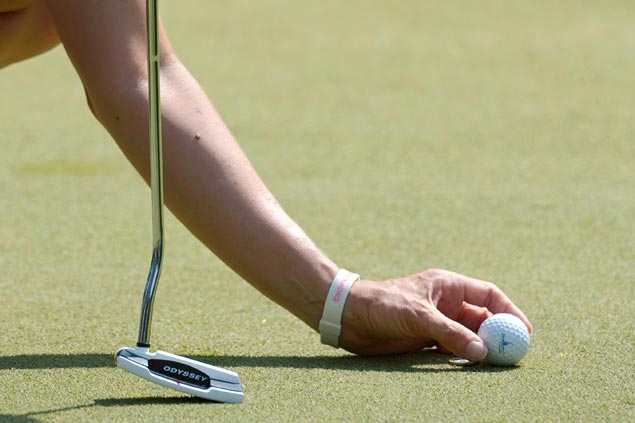 RANCHO MIRAGE, California — Mia Piccio of the Philippines fired a closing 71 to finish tied for 14th, easily making it through Stage I of the LPGA Qualifying Tournament on Friday at Mission Hills Country Club in Rancho Mirage, California (Saturday, Manila time). 
The young lady shotmaker from Bacolod City had earlier rounds of 69-74-73 for a one-under 287 total, ending up tied with Augusta James, who closed with a 70, and Hannah Collier, who had a final-round 71.
The 102 players who finished at 298 (+10) or better will advance to the second stage of the LPGA Qualifying Tournament at Plantation Golf and Country Club in Venice, Florida, from Sept. 30 – Oct. 4.
Emily Tubert shot a final round 70 to finish with a 12-under 276 and claim medalist honors by five strokes over Annie Park.
A minimum of the top 80 and ties from Stage II will advance into the Final Qualifying Tournament.
Stage III of LPGA Q-School will be contested over 90 holes from Dec. 3 to 7 at the LPGA International in Daytona Beach, Florida. Top finishers in the final stage will earn 2015 LPGA membership.
"It's nuts," Tubert said. "I think growing up playing golf you hear about Q-School and how it's such a grind and this was my first go at it and I think to walk away as medalist is amazing." 
"It's a strong field," Tubert explained. "There's a lot of great players and I think I need to take away a lot of positives and I think I need to allow myself to really believe that I'm great at what I do. Like I've said, I struggled a lot with confidence. My last couple of years at college were rough mentally between the ears and I think that finishing 12-under for four days in the heat at first stage of Q-School just proves to me once more that I can hang and play this game at a high level."