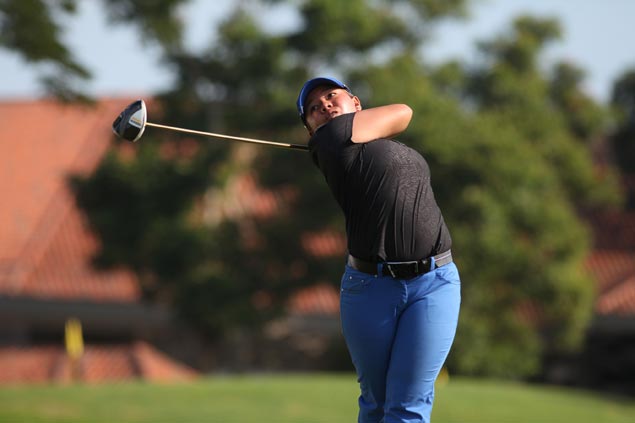 AIDRIC Chan hobbled with a six-over 77 but still prevailed by six strokes, while Harmie Constantino closed with a 70 to win by seven shots in the Elite division of the 2017 NGAP Northern Luzon Regional Golf Championship on Sunday at Beverly Place Golf Club in Mexico, Pampanga.
After blowing the field with a 68 and 67 in the first two days, Chan slackened a bit and closed out with a 37-40 marred by six birdies and a double bogey against a lone bogey.
But that hardly put a dent on his overnight 12-shot lead which proved to be too big for his rivals to overcome.
He wound up with a 212, while Carl Corpus matched par 71 for a 218 for second spot.
Luis Castro shot a three-under 68 to salvage third at 219 in the 54-hole championship.
Paolo Wong shot a 70 and finished fourth at 221 while Lanz Uy also closed out with a one-under card for fifth at 224 followed by Kuresh Samanodi (79-229), Kristoffer Arevalo (76-233), Pierre Ticzon (78-236), Don Petil (82-236), and Leandro Bagtas (77-238).
Constantino, meanwhile, turned what had appeared to be a shootout into a final round blowout as the many-time national team mainstay, tied with Korea's Shin Seo Yun after two rounds, saved her best for last and fired a 35-35 for a 215 to retain her crown in the PLDT Group National Amateur Golf Tour event sponsored by the MVP Sports Foundation and organized by the National Golf Association of the Philippines.
Shin shot a 77 for a 222 aggregate.
Korea's Yang Ju Young shot a 71 for a 227 which was matched by compatriot Kim Seo Yun, who fired a 73.
Kristine Torralba wound up fifth with a 231 after a 77 and Sunshine Zhang carded a 75 for a 240.