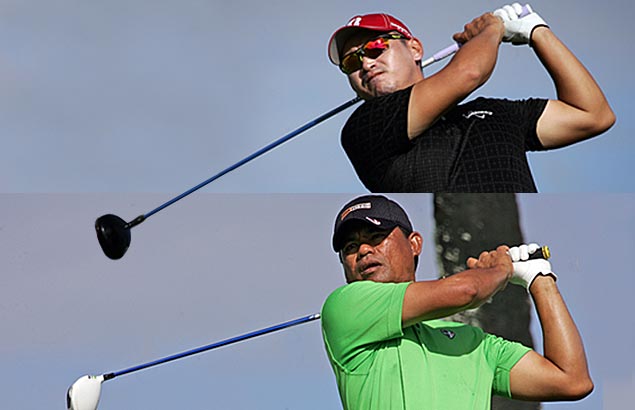 THE Solaire Philippine Open's historic 100th staging gets a boost as it will be co-sanctioned by One Asia when the record US$600,000 (P31 million) event is held Feb. 28 to March 3 at The Country Club in Sta. Rosa, Laguna. 
"We welcome One Asia as a key partner of the Solaire Philippine Open," said Enrique K. Razon Jr., International Container Terminal Services, Inc. chairman and president. "The partnership comes at an opportune time when we are marking the Centennial staging of Asia's oldest National Open and One Asia is re-launching its branding."
Headlining the field are defending champion Steve Lewton of England and former winners Mardan Mamat (2012) of Singapore, Marcus Both (2014) of Australia, Miguel Tabuena (2015), Angelo Que (2008) and Frankie Miñoza, who won in 1998 and 2007.
OneAsia is making changes with its logo website and collaterals and OneAsia will be re-launching the Asia-Pacific circuit by co-sanctioning the 100th Solaire Philippine Open.
The co-organizing Pilipinas Golf Tournaments, Inc. and the National Golf Association of the Philippines have assembled a stellar international field for the event sponsored by Solaire Resort and Casino, including at least six former champions, vying for the top prize of $108,000 (around P5.5 million).
The Philippine Open will also serve as the eighth and final leg of the inaugural PGT Asia Tour, which ICTSI launched late last year.
"While the Solaire Philippine Open will provide the lore and golfing tradition to One Asia, the event will serve as the stage for the elite international field, including the top Filipino players, to showcase their skills and talent against the best in Asia-Pacific," said Mr. Razon. The event is sponsored by ICTSI, Meralco, PLDT, Smart, Bulgari, Diamond Motor Corp., BDO, Central Azucarera de Tarlac, Amon Trading, Dynamic Sports and Custom Clubmakers,