YUKA Saso's eyes are probably on the U.S. where the LPGA Tour resumed this week with three Filipinas among 144 players vying for honors. The U.S. Tour is resuming after staying suspended more than 100 days due to the coronavirus pandemic.
It would not be a wonder if Saso were envious of Bianca Pagdanganan, Dottie Ardina, and the U.S.-based Clariss Guce who are back in competition, while she remains stuck in Japan waiting for that country's own women's tour to resume after briefly reopening.
She's probably thinking she could have been one with the three. But a failed Q-School bid last year left her LPGA dream in tatters. Thankfully, there was Japan to go to, and that's where she landed after earning a playing card through qualifying.
She quickly made her mark. In her first Japanese tournament, she tied for for fifth place and earned four million pesos. It was a great start, and it's almost safe to say that after that phenomenal beginning, the country may have an honest-to-goodness international star in the making.
ADVERTISEMENT - CONTINUE READING BELOW ↓
As an amateur, Saso made waves at the Asian Games last year where she captured the individual gold and anchored the Philippine team to a gold-medal finish. No one before her had done what she did.
She turned pro earlier this year, and played two tournaments in Australia prior to her head-turning debut in Japan. Her previous forays were, however, forgettable: a missed cut at the ISPS Victoria Classic and a tie for 25th in the Australian Women's Open.
But there must be something about Saso that makes her a generational find in the eyes of Jennifer Rosales, our most successful homegrown golfer. Rosales, with two LPGA titles under her belt, believes that Saso has the skill and mental toughness to survive the LPGA, the world's toughest and richest women's tour.
"She has the length and talent to go all the way," said the now-retired Rosales, when asked if Saso's game can flourish in the LPGA. For women golfers, the LPGA is still the litmus test, the standard by which a successful career is measured.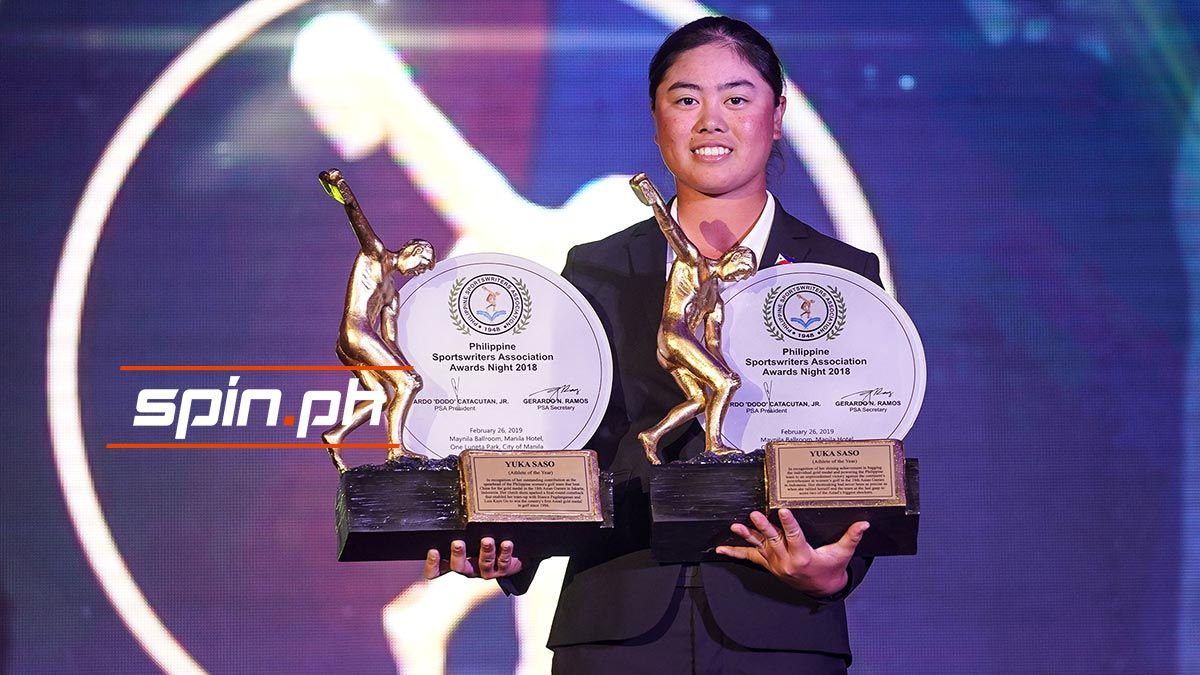 So it is not surprising that, although the Japan Tour offers experience and prosperity, the LPGA is the tour that counts, not only for Saso but for a small breed of Filipino women golfers who believe the LPGA is the Holy Grail.
But why hurry? Saso last year tried to qualify in the LPGA where she was tipped to hurdle the challenge easily. She unfortunately could not bring her A-game to the fore. She failed the test and had to try her luck in Japan where she managed to gain membership.
Maybe Saso, 19, needs more seasoning, and the Japan Tour may just be the vehicle she needs before she again takes a crack at the LPGA, which I personally think should be one or two more years from now. By then, she should be a different player; certainly, better prepared.
The Japan Women's Tour is not exactly peanuts. The competition is tough and the rewards are plentiful. For Instance, Saso's tournament offered a prize money of $2.2 million.
Also, she may want to revisit the experience of the country's recent LPGA graduates. Regan de Guzman, Cyna Rodriguez, and Clariss Guce over the past few years managed to get LPGA membership. But all three bombed in their first foray, making just a few cuts the whole season.
Some may say Saso is not Regan, Cyna, or Clariss. True, Saso has one better. She will have the experience to survive life on the toughest women's golf Tour.