ACTORS Derek Ramsay and John Estrada emerged winners in the Jack Nicklaus International Invitational in Dublin, Ohio on Friday (Manila time), and what did they get?
No less than a meet-up with a man recognized as the best golfer ever.
"I was lost for words," Estrada, who plays to an 11-handicap, told the New York Times after the meeting with Nickalus at Muirfield Village where the golf great hosts the Memorial tournament.
Ramsay, a six-handicapper, said of the meeting with Nicklaus: "We were like our fans when they meet us."
The two popular actors earned the honor of meeting Nicklaus after ruling an annual tournament for two-man teams of recreational golfers around the world at the nearby New Albany Country Club, beating the Indonesian pair of Edwin Abeng and Pedro Limardo.
Before that, Ramsay and Estrada beat 33 other two-man teams in the Philippine eliminations of the Jack Nicklaus tournament by scoring a 69 under the Peoria format to earn the right to represent the country in Ohio.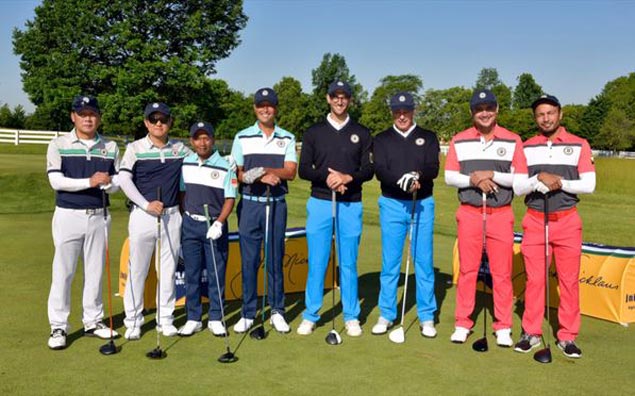 Ramsay, 40, and the 43-year-old Estrada discovered their shared passion for golf while filming the movie 'Trophy Wife' in 2014 and have since forged a partnership that took them all the way to Ohio.
At Muirfield Village, Nicklaus, according to the NYT, noticed Estrada's resemblance to Fil-Aussie golfer and former world No. 1 Jason Day.
"Does your game look like Jason Day's," Nicklaus joked.
"No, not really," nervous Estrada responded.