WHEN Bianca Pagdanganan looks back on her successful journey to securing an LPGA Tour card, she will perhaps recall that fateful day last week when she was beginning the sixth round of the eight-round Q-Series.
That day, at the difficult Pinehurst course in North Carolina, her back was against the wall, her fate uncertain, her golfing future at the tip of her trusty Pings. When the day ended, however, she had fashioned a round that was one for the ages.
Forget, or maybe ignore, momentarily that she nearly blew her chances at getting an outright LPGA membership with an error-filled final round, attributing this to having to play in pain — and remember only the sixth round when she toured the course like a woman possessed.
Her final score that day was 64, eight under par for Pinehurst, one of America's most difficult courses. With precision, she scored six birdies, one eagle, and 12 pars. No bogeys, too. And from being nearly blown out of town, she seemed to have secured her LPGA future. From 62nd place, she vaulted to 23rd. She eventually tied for 38th place (top 45 advance) after a rocky 78 in the final round, but what mattered was that now she was a fully exempt LPGA member with rights to play in all LPGA events through 2020.
Continue reading below ↓
Recommended Videos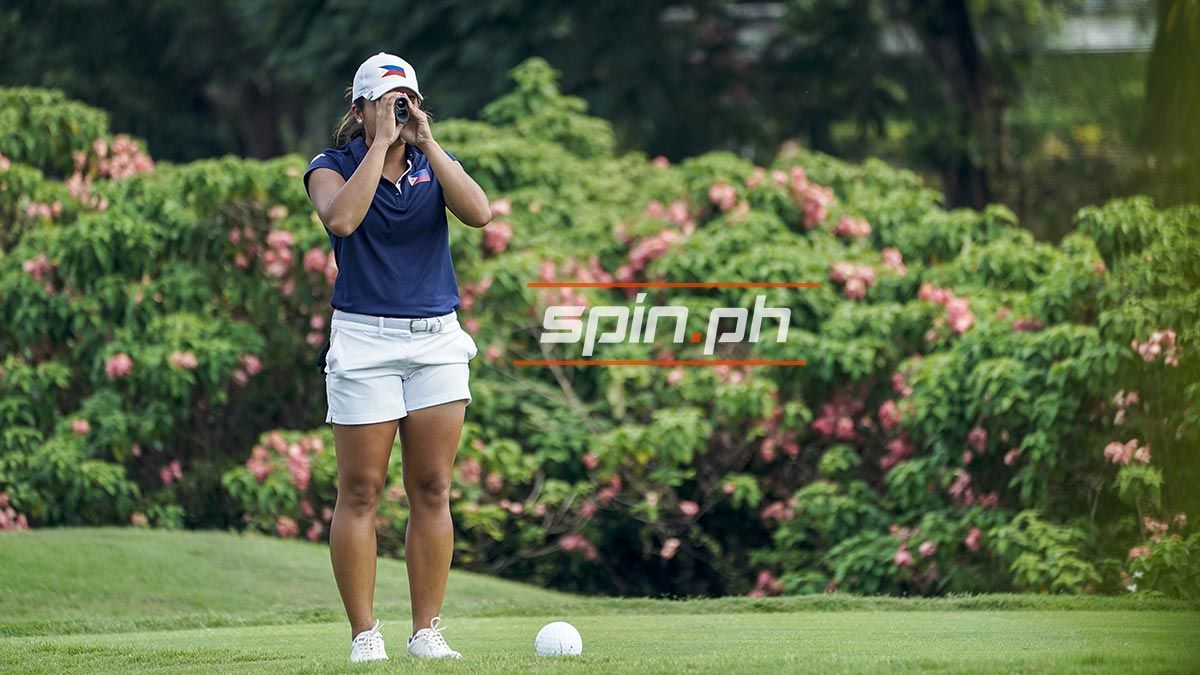 The 64, by the way, was the lowest score of any player during the entire qualifying series, where nearly 400 players from all over the globe competed. And Bianca did it twice, the first time during Stage II of the series.
For the uninitiated, here's what it's like in an LPGA qualifying series. Every year, from August to November, the LPGA, like other golf tours around the world, conducts what is called a qualifying competition. This is where players, feeling ready for the big time, compete for playing cards or rights.
For the LPGA, this consists of three phases: Stage I, Stage II, and the Q-Series which used to be called Stage III. Stages I and II are played at four rounds each, the Q-Series at eight straight rounds.
Stage I is for very skilled players, national champions, and college stars trying to test if their game is ripe for the big time. Stage II consists of 90 players advancing from Stage I, others ranked high in the amateur field, plus a number of LPGA players way below the rankings in the season just past.
The Q-Series is the final stage. Here's where the chaff is separated from the grain. Stages I and II, which this year started with 385 players, are down to 38, with these advancing to the Q-Series where they're joined by 60 veterans of the 2019 LPGA season and the Symetra Tour who failed to win outright cards. A total of 98 players are in the Q-Series this year, and they battle for only 45 membership cards over eight consecutive days.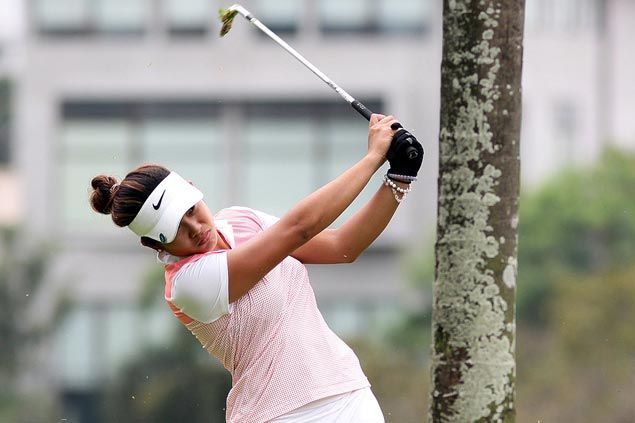 Bianca is among the 98. She is one of seven amateurs who qualified for the final stage. Also in the field are Dottie Ardina and Clariss Guce, two Philippine stars who had earned LPGA membership for 2019 but played poorly and lost their cards for 2020. But, by virtue of their LPGA stint, they were exempt from Stages I and II.
It was in Stage I that Bianca started her journey. In short, from the bottom, where she was joined by 385 hopefuls from 43 countries around the world.
In Stage I, she tore through the field and emerged top medalist, a sign of good things to come. But in Stage II, she caught some hiccups. With one round left, she was out of the loop. Among 98 players vying for 30 slots for the Q-Series, she was tied for 43rd place.
But adversity seems to bring out the best in her. The 22-year-old, who was a phenom out of Assumption Antipolo and then a star at Gonzaga and the University of Arizona, produced a round worthy of a future pro: an eight under par 64 that tied her for ninth place and a ticket to the Q-Series.
But the work is just beginning for Pagdanganan, an outstanding Filipino athlete in last year's Asian Games where she won the individual bronze medal and shared gold in the team event with Yuka Saso and Lois Kaye Go.
That she managed to get her Tour card while playing as an amateur is a testimony to her grit and talent. These are the traits she will need in the LPGA, where in recent years Filipino players have hardly made a dent.
Dottie Ardina and Clariss Guce, who both earned LPGA Tour cards last year, have been big disappointments. They failed to retain their cards after poor results that forced them back to the Q-Series.
Both had their moments in the Q-Series, but could not sustain their game. Ardina finished 48th among 98 players, missing out on the card by two strokes, while Guce tied for 56th, missing the card by five strokes.
Previously, Regan de Guzman, who earned a card in 2017, also did not fare well, missing 12 cuts in 13 events in 2017, while Cyna Rodriguez, who played in the LPGA in 2016, also had the same dismal record.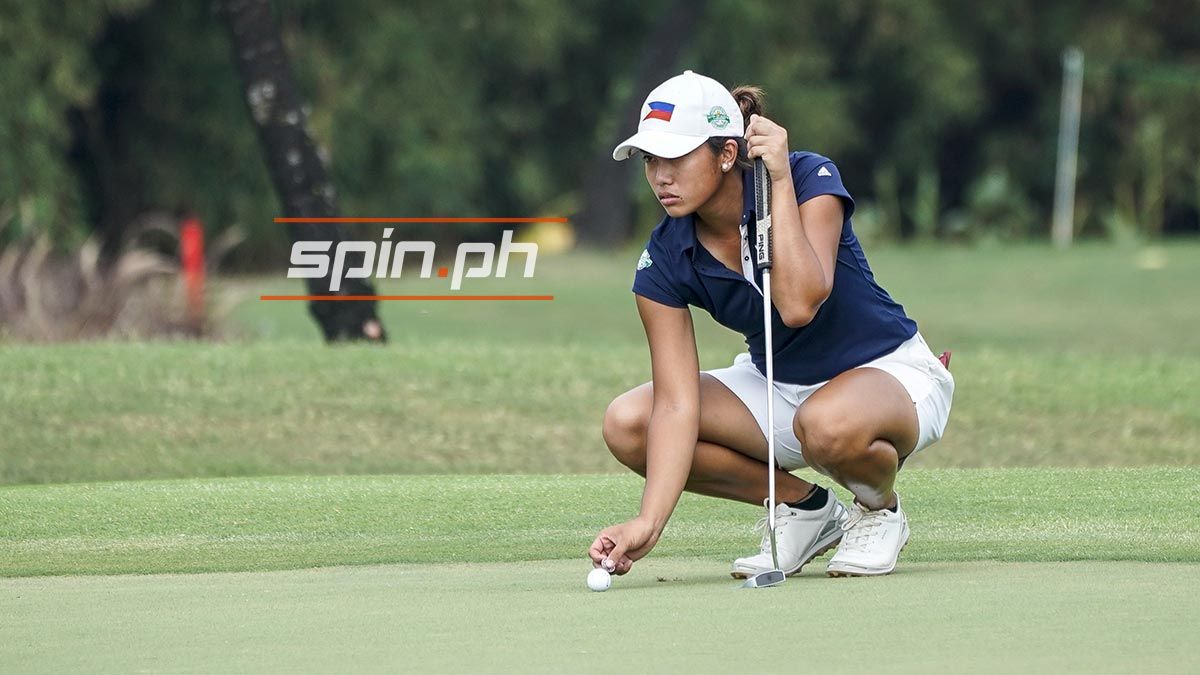 While the country is proud to have at least one LPGA member since 2016, these players did not have the chutzpah of the retired Jennifer Rosales, who won two LPGA events plus the women's World Cup with Dorothy Delasin during her 12-year LPGA career, during which time she posted career earnings of $2.8 million.
Pagdanganan will have her work cut out for her. The LPGA is not a picnic. You earn a card, but nothing is sure after that.
Disappointments and heartbreaks are par for the course. Our wish is for Pagdanganan to succeed where her other countrywomen have failed. Her record makes us think this is not wishful thinking.