PHIL Younghusband gained an early edge over James ahead of Clear Dream Match 3 on June 7 at the University of Makati field where the celebrated brothers seek to finally settle the score after they split the first two editions.
After more than a month of aggressively campaigning for his team, the star striker received over two million online votes to earn the right to pick first in the draft.
The Loyola Meralco star, along with co-captain Carli de Murga, used the coveted pick to select Kaya FC midfielder and Azkals teammate Chris Greatwich on Wednesday night at Hyve in Taguig.
He then took former and current United Football League and national team teammates in Sam Bonney, Mark Hartmann, Anto Gonzales, and Baba Sampana with his succeeding picks.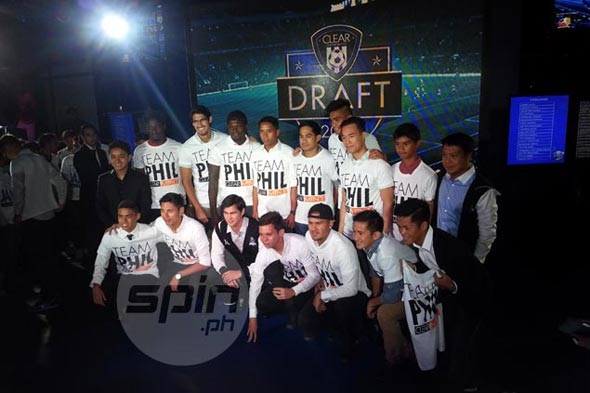 "He won the vote, but that's the only thing he'll win," boasted James, who forged the decider after scoring a 4-1 victory last year, avenging his 1-5 loss two years ago.
James, along with co-captain Nate Burkey, also established his squad around familiar faces bannered by Sparks teammates Joaco Cañas and Simon Greatwich, and Azkals teammates OJ Porteria, Anton del Rosario, and Misagh Bahadoran.
After their first five picks, Phil and James selected the rest of their 21-man rosters randomly from fishbowls indicating forwards, midfielders, defenders, and goalkeepers.
Phil drafted Ruben Doctora Jr., John Cain, Matthew Hartmann, PJ Fadrigalan, Nick O'Donnell, Roxy Dorlas, Kenshiro Daniels, Tating Pasilan, and Patrick Deyto while James picked Steve Yambou, Jeffrey Christiaens, Andrew Liauw, Dae Hwan Kang, Marvin Angeles, Lee Joo Young, Chieffy Caligdong, Emmanuel Mbata, Roland Sadia, and Ed Sacapano.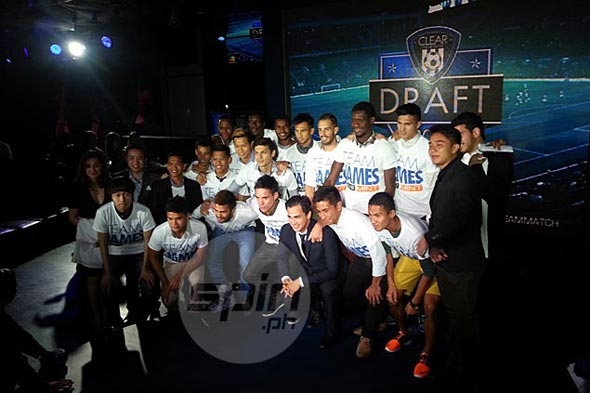 As the cherry on top of the cake, Phil picked Azkals standout and Stallion defender Simone Rota as his wildcard selection. James, for winning the second edition, had two wildcards which he used on Global FC stalwarts Izzo El-Habib and Daisuke Sato.
The top six amateurs Mikko Mabanag, Daniel Gadia, Patxi Santos, Yoshiharu Koizumi, Jarvey Gayoso, Joseph Diamanete, who all underwent and survived nationwide tryouts standouts, also earned slots.
"The competition between the brothers is the most intense it has ever been," Clear brand manager Drew Copuyoc said. "Both teams have been actively campaigning on social media to rally their fans to vote which team will have the first pick."
Voting doesn't end there as fans can still determine until May 25 which between Manchester United legends Andy Cole and Paul Scholes goes to which team.
Cole and Scholes will grace the third edition of the football all-star game after Italy World Cup skipper Fabio Cannavaro and Chelsea great Dennis Wise played last year.
Tickets will be available starting on May 1 via SM Tickets.