WITH team confidence on a high, Philippines coach Sven Goran Eriksson expects an even better performance when the Azkals face China on Friday in the AFC Asian Cup 2019 in the United Arab Emirates.
The Azkals travelled to Abu Dhabi on Tuesday, a day after the Filipino booters' gallant stand fell short in a 1-0 loss to South Korea.
In Abu Dhabi, the Philippines will face China in their second group stage match at the Mohammed Bin Zayed Stadium on Friday at 5:30 p.m. (9:30 p.m. Manila time) and Eriksson demands another top-notch performance.
"I want to see that we dominate and keep the ball better against China," said Eriksson in a story ran by the AFC Asian Cup official website. "We created some good chances (against Korea), and I'm sure we can do that against China as well.
"But we must keep the ball a little more than (Monday). Good for the heart of the coach, too," said Eriksson.
The Swedish coach, who led England to a berth in the 2002 Fifa World Cup, was happy with the play of the Azkals in their match against the Koreans, who didn't go ahead until a 67th-minute goal by Hwang Ui Jo.
Continue reading below ↓
Recommended Videos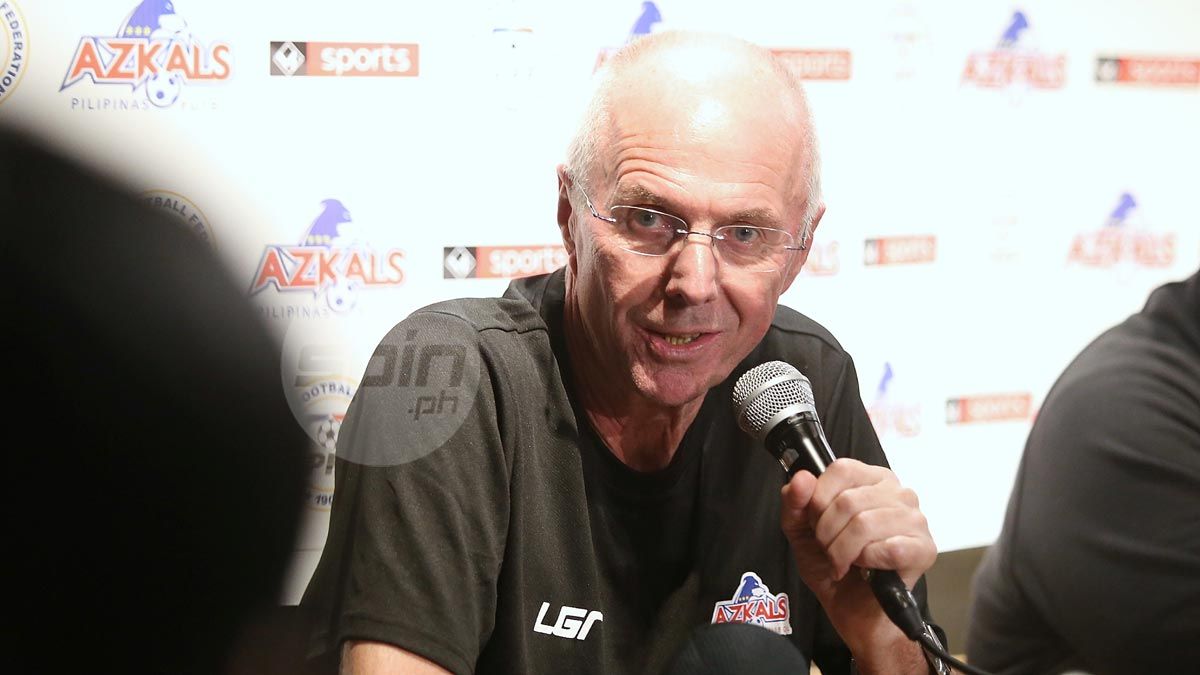 "I am proud of the team we had out there. I think we stood up to them. They had the ball much more than we had, but we created some chances, and with a little bit of luck we could have had a different result for sure," said Eriksson.
The Azkals look to bounce back from their last match against China where the Philippine squad lost, 8-1, in a friendly held in Guangzhou, China last July 2017.
"I think we showed the people here in the stadium, in front of the television that this country (Philippines) can play football, because I think we did a lot of good things," Eriksson said.