MARIANO 'Nonong' Araneta was reelected president of the Philippine Football Federation (PFF) on Friday at the Century Park Hotel.
Araneta beat Negros Occidental Football Association (Nofa) president Ricky Yanson, 23-12, in the poll conducted during the PFF's 16th Congress to earn a third term as head of the country's national body for football.
"Rest assured, we will do better and we will move on as one," said Araneta, who ran unopposed in 2011 and 2015. "I enjoin everyone to unite for the good of Philippine football. I am extending my hand to my opponent so we can bring football further."
M'lang, Cotabato mayor Joselito Pinol was elected vice-president.
Aside from the 32 regional football associations, Philippine Football League clubs Ceres Negros FC, Kaya Iloilo, and Stallion Laguna voted in the elections after gaining membership in the federation.
"The toughest part of the campaign was the vicious attack on my character. But most of the members here believe in my ability. They trusted me and for another four-year term," Araneta said.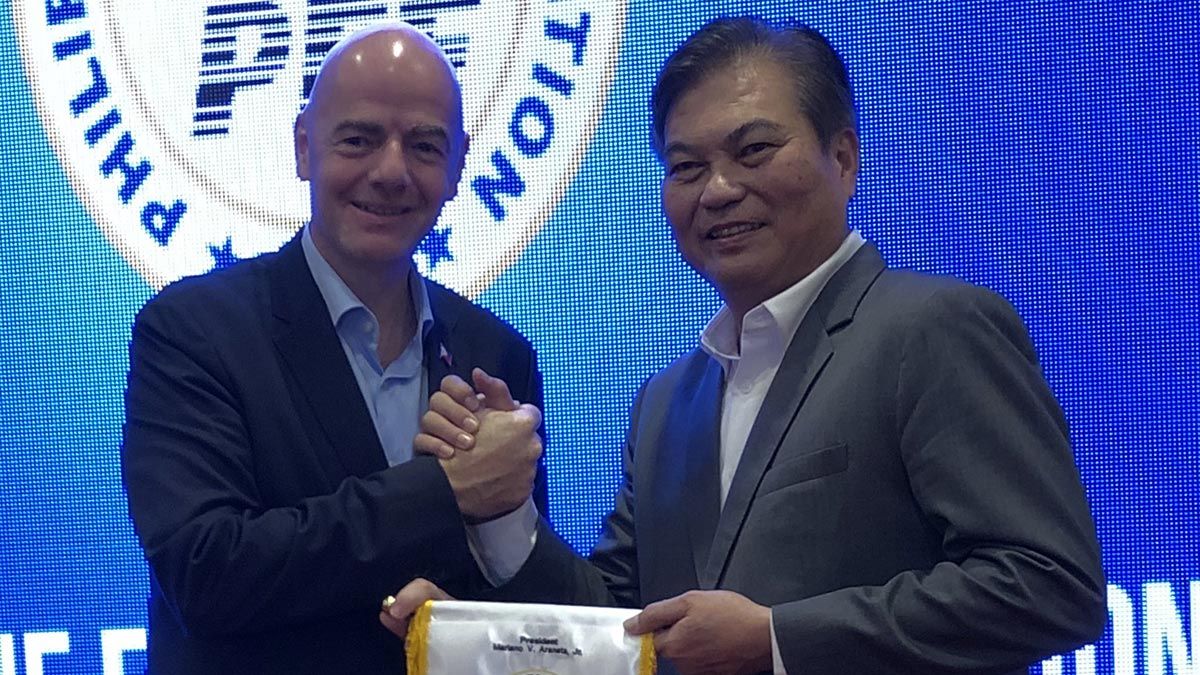 Continue reading below ↓
Recommended Videos
A four-year plan has been drawn up by Araneta, which includes the completion of the national training center in Carmona, Cavite. Araneta will also encourage more support from private sponsors following the backing of Vallacar Transit Inc., and Gilligans.
Araneta also vowed to continue strengthening the grassroots program of the PFF with the entry of Qatar Airwatys as top backer of the country's premier football league.
"All the money we usually spend for the league will now be plowed back to the development of the youth," said Araneta.