PHILIPPINE Football Federation president Nonong Araneta on Wednesday laid out his plans for the next four years that will see a revitalized Philippines Football League which will also help pave the way for more youth and age-group tournaments.
With Qatar Airways announcing a three-year partnership with the country's professional league starting next year, Araneta is brimming with optimism that the entry of an award-winning global brand will trigger more support for programs in the country.
In fact, Araneta said the country's biggest bus company, Vallacar Transit Inc. through its Bachelor and Ceres Bus liners, is sponsoring a national Under-13 league for Luzon, Visayas and Mindanao. Araneta added the competition complements the Under-17 tournament set to start next year as well as the Under-15 competition which is already in place.
"We've worked hard to gain the trust and confidence of companies to support Philippine football," said Araneta, noting that he has been working on the Qatar Airways sponsorship of the three-year-old PFL since early this year.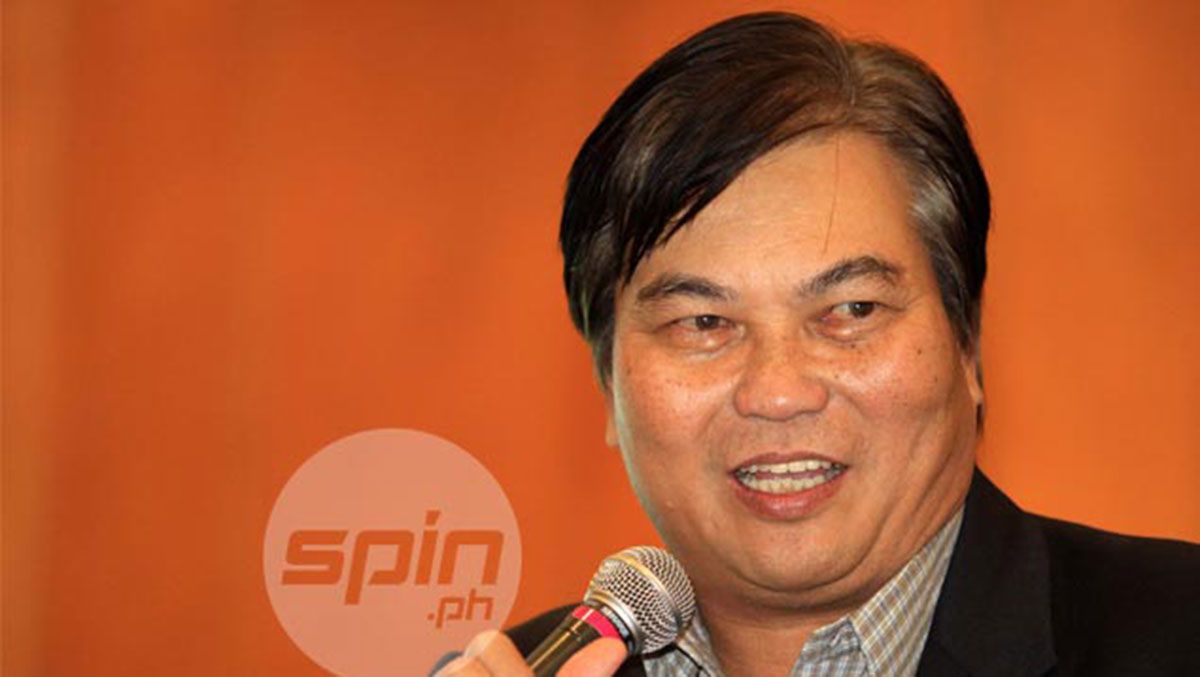 Continue reading below ↓
Recommended Videos
The women's department will also see an increase in competitions with Under-16 and Under-18 regional tournaments lined up, said Araneta, a Fifa Executive council member as well as head of the Asian Football Confederation Finance Committee.
"There's a lot in store for Philippine football in the next four years," Araneta said.
Reacting to reports of former football official and Tarlac Rep. Charlie Cojuangco, blasting him for his character and the issues surrounding the Southeast Asian Games hosting, Araneta expressed sadness over the congressman's misleading statements.
"Much like the candidate he is supporting in the upcoming PFF elections, he is conveniently leaving out details to fit their own narrative and paints a picture as if Philippine football is in bad shape," said Araneta, who also questioned the of Cojuangco's statements.
Araneta shared his version of Cojuangco's story in the 2007 PFF elections.
"Charlie's withdrawal from the 2007 PFF presidential race happened two weeks before I decided not to continue with my candidacy," said Araneta. "Charlie withdrew ahead of me because he knew he was not going to win, but why is he blaming me for his decision. I didn't make any promises. He always had the option to continue his candidacy."
Araneta said he was hurt that Cojuangco brought up his withdrawal from the PFF presidential race as he had explained to the then Negros Occidental Football Association president that he had to look after his daughter who had a medical emergency.
"It pains me that Charlie brought up my withdrawal from the PFF elections in 2007 since it was a very difficult time for our family and it saddens me that he opened up old wounds because of politics," said Araneta. "I am a father, first and foremost, and my family will always be my priority."
Araneta also recounted the time when Cojuangco was mad at him when he asked for his help with the issues surrounding the late PFF president Mari Martinez.
"During the time of late PFF president Mari Martinez, I was among the regional football association presidents who were critical on how he managed the federation and its funds," said Araneta. "Charlie, on the other hand, cursed at me when I asked for his help at that time because he said, I was the one who put Martinez in power. Nonetheless, we had to do what was necessary to save the PFF at that time."
Araneta said he has not been hiding from his responsibilities in the Southeast Asian Games hosting.
"While the Philippine Football Federation has been doing its part by reaching out to private companies and well-meaning individuals to help in the SEA Games hosting, he (Cojuangco) actually had the nerve to discredit our efforts," said Araneta. "Vallacar Transit Inc. lent 18 of its newest buses for the football competition upon the PFF's request. Private donors have come in to help. Actually, Charlie's help will also be most welcome. For my part, I have been in touch with our national teams trying to augment their needs, while hosting the top officials of other Southeast Asian football federations in the past few days and updating them with the situation which I think has greatly improved. I never ran away and hid from everything that has been happening. As I mentioned in my past interviews, we're not here to criticize but to help."