THE PHILIPPINE women's football team is scheduled to play Costa Rica twice in Alajuela during the Fifa international window in October.
The Filipinas will face La Sele on Oct. 7 at 7 p.m. at the Alejandro Morera Soto Stadium (October 8, 9 a.m. Manila time).
They will play again four days later with the time and venue still to be determined.
The Fifa Women's World Cup-bound PWNT will have an 11-day training camp during the Fifa window.
"We are pleased that the Filipinas are getting these types of matches as they continue their preparations for the World Cup," said Philippine Football Federation president Mariano Araneta.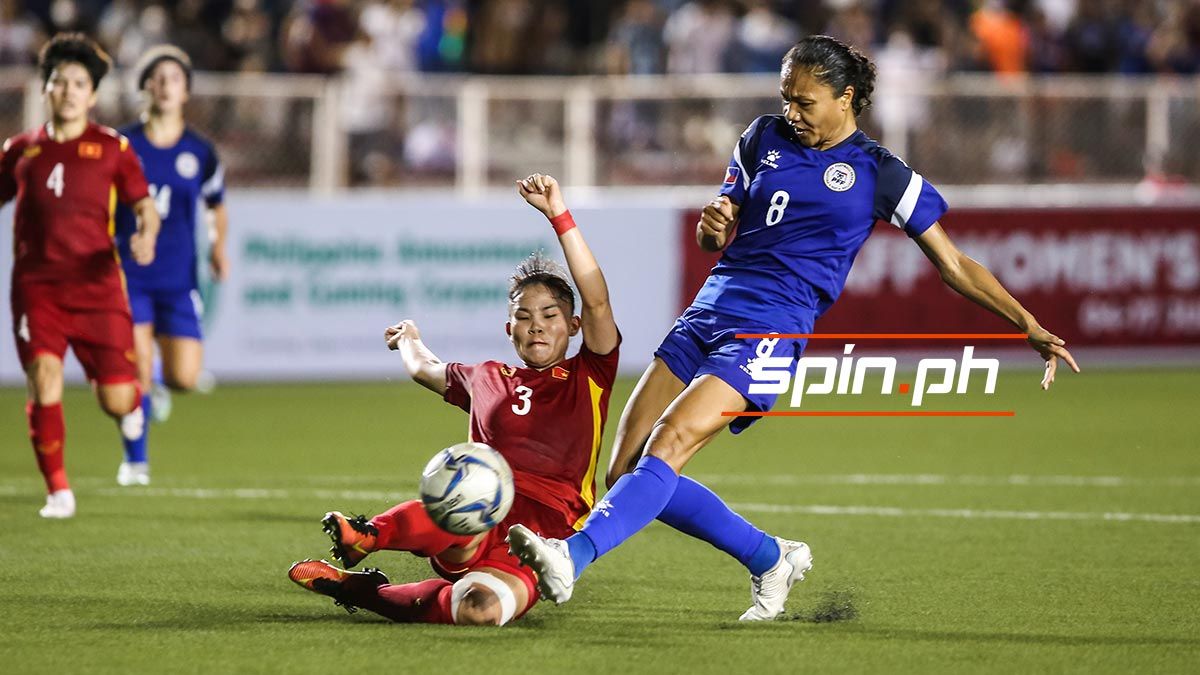 The Philippines is setting up tuneup matches against higher-ranked opponents ahead of the Women's World Cup.
The reigning AFF Women's Championship titlist will be going up against Costa Rica, ranked No. 37 in the world, 16 notches higher than the Philippines.
ADVERTISEMENT - CONTINUE READING BELOW ↓
"We thank the Costa Rican Football Federation for their assistance and cooperation for making the camp and the matches possible at a time when World Cup-bound teams are also busy setting up camps and matches. The PWNT is fortunate to have a very supportive team manager in Jeff Cheng, who has been looking after the Filipinas in the buildup to the World Cup," said PFF general secretary Edwin Gastanes.
During the previous Fifa international window, the Philippines of head coach Alen Stajcic lost to New Zealand, 2-1.
"The friendly matches against Costa Rica in October give us a chance to experience different styles of play after playing against New Zealand early this month," said Stajcic. "What's important for us is to learn and build on these experiences which will be a huge factor in our World Cup campaign next year."