BACOLOD – The Philippine men's football team hardly looked like an underdog against one of the best teams in Asia as it held China to a scoreless draw in their Fifa World Cup qualifying matchup on Tuesday night at Panaad Stadium.
Undaunted against a continental powerhouse ranked 59 spots ahead of them in the world, the Azkals delivered a resolute defensive stand especially in the second half to come out with a point.
Neil Etheridge made a rousing return to national duty, living up to his status as an English Premier League goalkeeper by anchoring the defense that also featured a backline of Alvaro Silva, Carli de Murga, and Justin Baas, as well as defensive wingers Daisuke Sato and Martin Steuble.
Luke Woodland and Amani Aguinaldo also stepped up after injuries to De Murga and Baas as the defense made it tough for the Chinese attackers led by Spanish league winger Wu Lei.
Mark Hartmann and substitute Angel Guirado conjured the Azkals' best chances in the second half, while captain Stephan Schrock pulled the strings at midfield.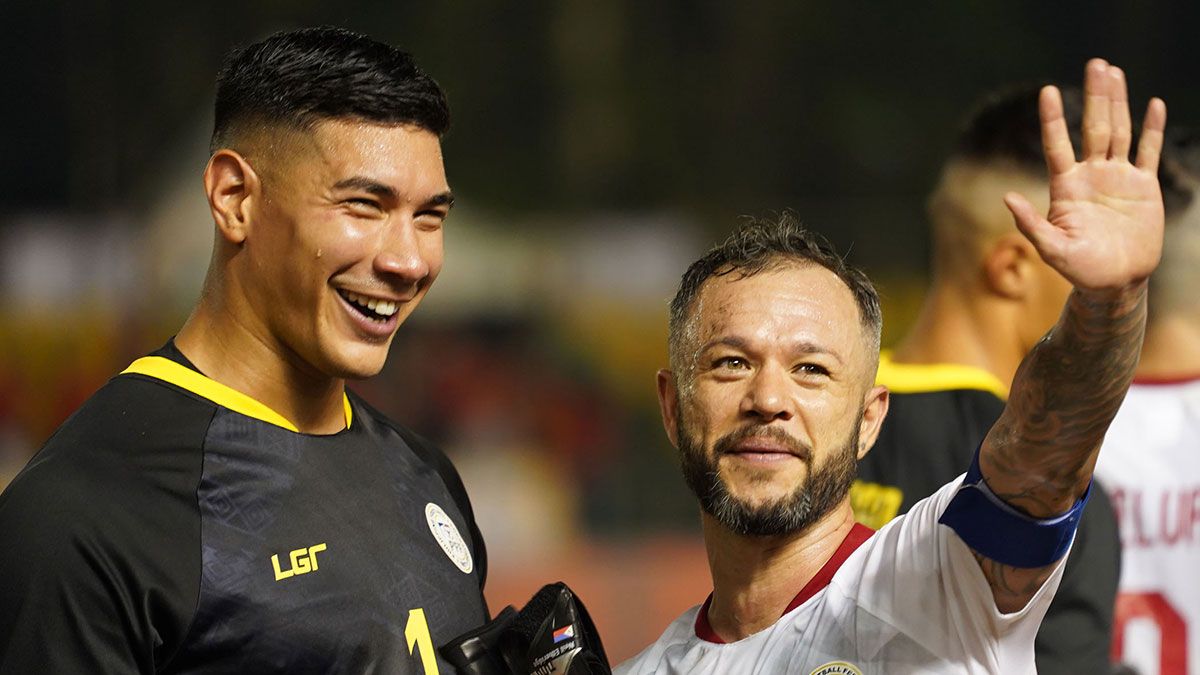 Continue reading below ↓
Recommended Videos
"All you wanted to talk about was the results before: how many times China had won here, but behind closed doors, we were always confident that we could do something here," Azkals coach Scott Cooper said.
"With the performance we put today, we showed good tactics, good resilience, and a way to go forward. We can't say we're happy with the result because we wanted to win, but we didn't go about it in a way that we wanted to shout and scream about it."
It was the Philippines best result against China in a century or since the Filipino booters scored a 2-1 win in the 1919 Far Eastern Championship Games in Manila.
The Azkals thus grabbed a prized point for a total of four to tighten their grip on the third spot in Group A, while denying the Chinese of claiming full points for the first time in three matches in the second round of the qualifiers.
The top teams in each of the eight groups as well as the four best second placers will advance to the third round of qualifying campaign.
The Azkals return to World Cup qualifying action on November 14 against Maldives in enemy territory, before taking on Syria again five days later in Dubai.