AFTER basketball player Ange Kouame on Tuesday, Philippine football is now waiting for the completion of the naturalization process of Spanish striker Bienve Marañon.
Kouame officially became a Filipino citizen by law after President Duterte signed the naturalization bill of the Ateneo's Ivorian center. Curiously, however, the naturalization of Marañon has yet be sealed despite the process almost at parallel with that of Kouame.
Marañon's papers have already passed third and final reading last March with Senate passing House Bill No. 8631 authored by Sen. Juan Miguel Zubiri, 23-0, at the Upper House and is now waiting for the signature of Duterte.
"As of Tuesday, 18 May 2021, we are still waiting for Bienvenido Marañon's naturalization as a Filipino. We understand the challenges of the COVID-19 pandemic in the process which may have stalled Bienve's papers in Congress," said Philippine Football Federation president Mariano "Nonong" Araneta in a statement.
The PFF, however, admitted it was unfortunate that Marañon hasn't secured his naturalization since the process coincided with that of Kouame.
During the process of naturalization, Marañon even sang the Philippine national anthem while wearing the Azkals uniform during one of the meetings of the Committee on Justice and Human Rights led by Sen. Richard Gordon.
"Meanwhile, basketball player Angelo Kouame, whose naturalization process ran side by side with that of Bienve, was already granted Filipino citizenship after his naturalization was signed into law last Monday. It is unfortunate that Bienve wasn't able to get his naturalization on the same day as Angelo as both of them went through the process together.
ADVERTISEMENT - CONTINUE READING BELOW ↓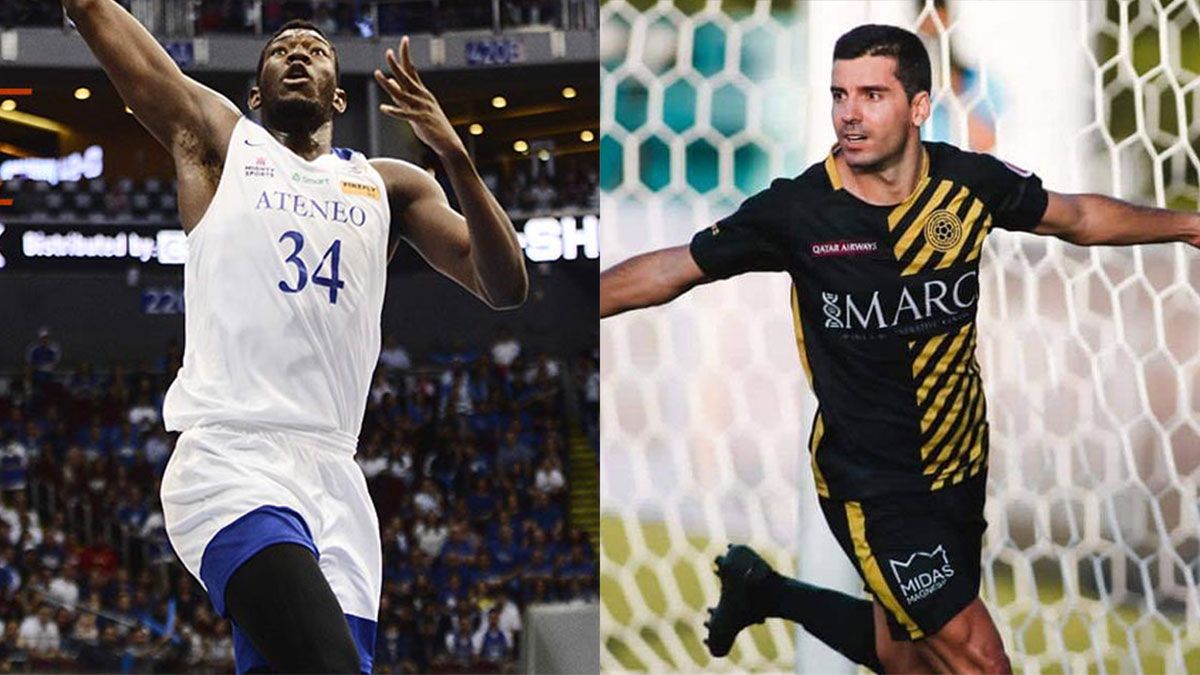 Incidentally, Marañon is being eyed as a naturalization player for the Philippine Azkals football team, which is set to compete in the 2022 Fifa World Cup Asia qualifiers.
The 34-year-old Marañon is expected to be a big boost for the Azkals with the concurrent United City FC booter being the leading scorer of the AFC Cup.
The PFF admitted Marañon was being eyed to play in the qualifiers as early as next month.
"We have been facing challenges in preparing the men's national team for the remaining matches of the joint FIFA World Cup and AFC Asian Cup qualifiers in China starting June 3. We were hoping that the urgency of our situation would have made the process of Bienve's naturalization faster.
"But with the current situation, we are facing the prospect of not having Bienve in the team for the remaining matches, considering the numerous requirements he has to comply with before he can suit up for the country," said the PFF.
The PFF remains hopeful that Marañon will be able to play for the national team at the soonest time.
"We remain patient and hopeful that Bienvenido Marañon can join the national team in the future," the federation said
___