INSTEAD of a pitch, the teams of the Neymar Jr's Five tried to outplay the opposition on a parking lot of a converted factory complex in the middle of the metropolis.
And outplayed everyone else they did.
Actor-model Daniel Matsunaga's Naxional will be going to Brazil after defeating an upstart Tondo FC side in the finals of the Neymar Jr's Five Finals at the SPARTA Philippines in Mandaluyong City on Saturday afternoon.
Captained by the actor-model, Naxional (sponsored by Matsunaga's restaurant, Naxional South American Diner) will be flying to Brazil to represent the Philippines in the World Championships where teams from 47 countries will be taking part later this year.
"You never know even with both strong teams. You make a little mistake, you find yourselves one player down and it becomes very exciting," said the Japanese-Brazilian celebrity who has a life-long passion for football.
"Thank God these kind of events are happening now. Companies should really invest in futsal. It requires a lot of speed, agility and skills. Filipinos have them all. It's amazing how these guys are so talented and so skilled," said Matsunaga who was clearly impressed by his opponents' talent level.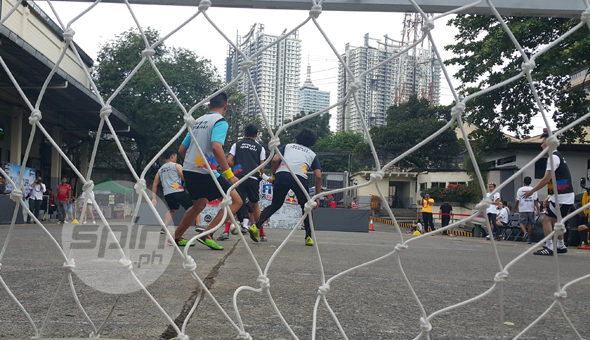 ADVERTISEMENT - CONTINUE READING BELOW ↓
IMAGE Rhoel V Fernandez
Tondo FC, a club that helps underprivileged kids in the Tondo area by introducing them to football, was a last-minute addition after Chieffy Caligdong's Baggie FC had to withdraw due to a national team commitment.
The Red Bull-sponsored event was an interesting assembly of teams from different walks of life: college students, international players and UFL veterans, former pros, up-and-coming national team players, Fil-foreign players.
The tourney was done in the course of three weekends that began last February 18.
Each of the five-a-side games was characterized by its fast pace, technicality, a good display of tactics and strategy plus an interesting rule: every time one team scores, the opposing squad loses a player.
Of the 30 teams that registered for the Neymar's 5 in the country, eight teams made it to the March 4 event - Naxional, Laro Philippines, Baggie FC, Kidzania, Strafford FC, Underground Football, Manila Tala and El Retiro.
Event organizer Michael Reyes stressed the importance of the tournament, saying it inspires the local football community and proves that football can be played anywhere.
"It can be done in the streets and there's a misconception among Filipinos that football is limited to grass fields. In Brazil they do it on the beach, on parking lots and on the streets, indoors or outdoors," Reyes told invited media.
"That's the beauty of football - it can be played anywhere and this is what we hope to inspire in the Philippines- that football can be played anywhere."
Former Azkal Anton del Rosario, captain of Laro FC, agreed about futsal's potential among Pinoys.
"It just shows that football can be played anywhere… it doesn't have to be 11-a-side. You can get a ball, get out in the street and just play."
"Out here we're playing in an area that's not even a quarter of a regular football field. A lot of professional players abroad started by playing on the streets. If we can start showing that to Filipinos, who knows five or 10 years down the line because they'll be growing up doing this and when they turn this into a big deal they'll be able to do so much more," said del Rosario, who played with the national futsal team in 2005.
"It's much faster out here. Since the court is so small you press right away and you have to find ways to get out of spaces and the format makes the games so fast," said the former Azkal.
"There's a lot of different tactics out here. I'm surprised to see how people come out here and come out with tactics to win these games. Some would play long ball, some would sit-in, some would play counterattack football so it's nice to see people employing tactics and doing it out on the field."
Major sponsors of the event were Red Bull, SPARTA Philippines and Chris Sports.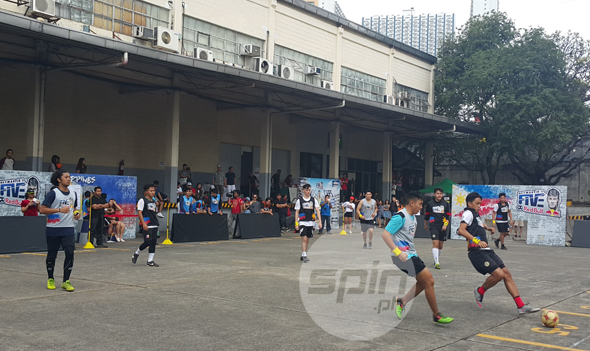 ADVERTISEMENT - CONTINUE READING BELOW ↓