WHEN you're Misagh Bahadoran, you don't need much to get motivated, especially if you have actress Sam Pinto cheering for you in the stands.
Bahadoran scored the lone goal in Global FC's AFC Cup victory over Magwe FC on Tuesday at the Rizal Memorial Stadium, and the striker was quick to point to his girlfriend for giving him added motivation.
"I think because she watched the game, I have to score goals," Bahadoran said playfully as Pinto watched him answer questions from reporters after the match.
"That's the motivation. If she's there, I have to score goals," the star winger-forward added.
But if he fails to score? The consequences could be hard for the easy-going Bahadoran.
"If I don't score, no hangout for a few days," he said laughing.
[See Bahadoran delivers winner as Global FC spoils Magwe debut in AFC Cup]
Turning serious, Bahadoran believes that this win is a huge boost for the Philippine side in the continental football meet, especially after they struggled in their first few games in their maiden run in the tournament two years ago.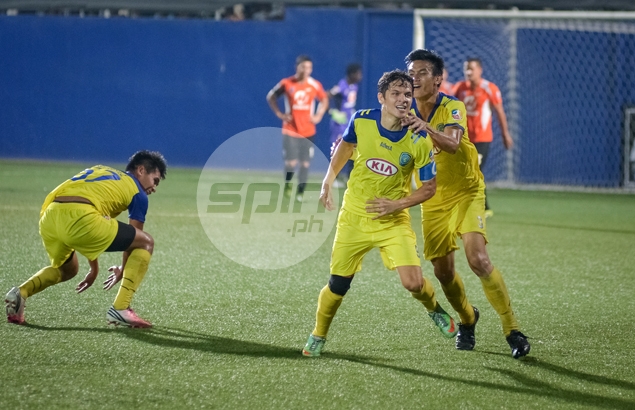 Continue reading below ↓
Recommended Videos
With two away games coming in March, the first in Cambodia against Boeung Key Ankor and the next in Malaysia against Johor Darul Ta'zim, Bahadoran said they need all the confidence they can get.
"This win is a very good motivation for Global. It will give us more confidence heading into our next game in Cambodia," Bahadoran said.
"I think the players have confidence now. They can play better against Cambodia. Some players will have better fitness and the preparation will be a lot better," he added.