NO ONE WOULD'VE EXPECTED ECHO PH to sweep Blacklist International in the grand finale of the M4 World Championship. Aftr all, the Codebreakers are acknowledged as one of the most dominant teams in MLBB esports history.
There were big problems with Blacklist's gameplan, which fans have analyzed and shared on social media.
Even some of the most renowned personalities have their say about Blacklist's performance in the finals.
Was Blacklist becoming predictable?
M1 winning coach and renowned MPL Indonesian icon Bjorn "Zeys" Ong told Spin.ph about why he thought the code was broken.
"Maybe Blacklist lost because I would say the draft was a bit too predictable. ECHO knew that and they had the hero pool to abuse that so that's why they lost, 0-4," said Zeys.
Blacklist, predictable? That's a surprise, as the team is renowned for introducing their trump card in the finale.
Back in their Season 10 battle, Blacklist stormed ECHO PH with their surprise jungle Valentina pick. Back then, Danerie James "Wise" Del Rosario revealed that the team has something special to unveil.
"May ipa-patch si MOONTON na kakaabangan niyo talaga, tingin ko ipapasok ko iyon," said Wise way back in S10.
But unfortunately, that never materialized in the finale, which begs the question: Has Blacklist already lost their Midas touch?
Even the usual 'Ban Estes' strat, which had so far been thought ineffective, was suddenly weaponized against them.
Fans could be forgiven for thinking that Blacklist would have been prepared for this. Even shotcaller Johnmar "OhMyV33nus" Villaluna once said that their team is prepared for their next strategy without the Estes.
ADVERTISEMENT - CONTINUE READING BELOW ↓
"Actually, we're kinda expecting that there's a high chance that they will ban Estes and we prepared for that," she said after their upper bracket win against RRQ. "But it just so happens that they keep opening it so it just happens that we don't have a choice but to pick it, and pick it, until maybe our next match, ban it and show our next strat."
But it seems that Blacklist ran out of creative juices. ECHO's Coach Robert "Trebor" Sanchez even revealed that V33nus's own statements gave the Orcas a lightbulb moment on how to outplay them.
"Sabi nga ni V33 kapag hindi bina-ban yung Estes niya, auto-win. Kaya siguro napag-isipan namin na i-ban na lang namin. Parang binigyan niya kami ng hints para talunin sila, para to break the code."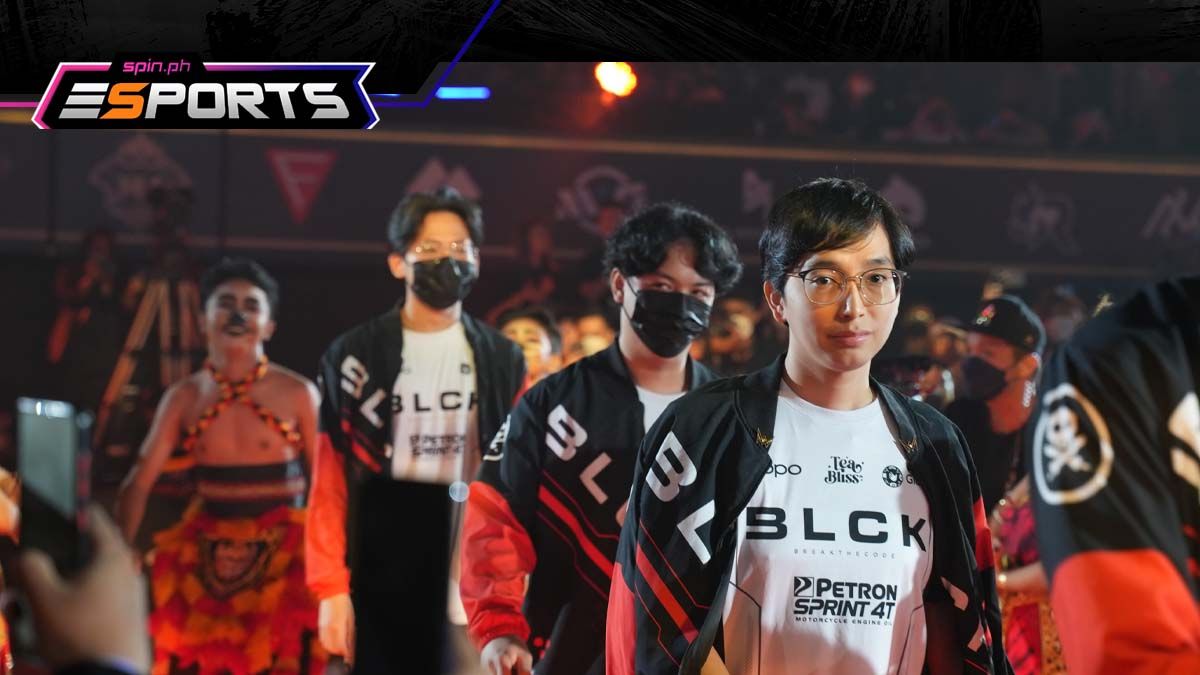 Was Blacklist playing too safe?
While the draft could be an issue for the Codebreakers, their playstyle could also be their biggest flaw.
Karl "KarlTzy" Nepomuceno didn't mince his words regarding Blacklist's playstyle.
"Our playstyle is really aggressive and I think we're winning because we take risks. Unlike the other team, they're scared of making mistakes," said the two-time M-series champion.
While watching the game, it can be argued that the House of Highlights was more aggressive compared to the more systematic Codebreakers.
Game 3 was the biggest highlight for the Orcas: ECHO would constantly conduct risky setups left and right, and while the Codebreakers were trying to recover, ECHO would once again storm them out of nowhere.
Alston "Sanji" Pabico's Gusion was key to ECHO's hit-and-run antics... and he admitted that he never used that hero for over a month.
The macro gap
Meanwhile, Coach Francis "Duckeyyy" Glindro mentioned via Twitter that there was a massive macro gap between the Orcas and Codebreakers.
Game 2 proved his point as Frederic Benedict "Bennyqt" Gonzales was able to end the game with a backdoor play while Blacklist was left stalling inside the final Lord fight.
ADVERTISEMENT - CONTINUE READING BELOW ↓
But even beyond Bagyong Bennyqt's infamous plays, there were other, smaller instances when Blacklist failed to read ECHO's ganks.
In Game 2, ECHO's draft featured three zonal heroes in Barats, Gloo, and Franco, and the Codebreakers struggled to deal with their surprise setups.
Game 1 saw them surprised by Tristan "Yawi" Cabrera's setups on the toplane.
Then in most fights in the series, the San-San duo of Sanji and Sanford "SanFord" Vinuya would offer the Trojan horse play to weaken the Codebreakers. The latter would even tower dive alongside Yawi when needed.
But of course, one should also commend the preparations the ECHO did, and this was something that Yawi pointed out in the post-match press conference.
"Sobrang lakas po talaga yung Blacklist. Siguro kami lang talaga yung nanalo ngayon, tsaka grabe po yung paghahanda namin lalo na sa draft, lahat tumutulong.
"Credits po sa management namin, sobrang dinidisplinado talaga kami lalo na kay Boss Tic(Tac), ate Mitch (Liwanag) tsaka kay Coach Treb(or). Si Coach Treb talaga sobrang on point yung draft niya po," said ECHO PH's roamer.