FILIPINO DOTA 2 shoutcasting arguably reached its pinnacle when the iconic "LAKAD MATATAG! NORMALIN' NORMALIN'!" became part of Dota's chatwheel system, which in turn made it into one of the most spammable quotes in The International's history.
But while Marlon "Lon" Marcelo and Aldrin Paulo "Dunoo" Pangan's catchphrase has brought Filipino shoutcasters to the "next level play," the recent iteration of The International has introduced a Filipino talent in the English broadcast - a first in Dota 2 history.
For breakthrough shoutcaster John Nathan "johnxfire" Fernandez, reaching the biggest stage in Dota esports is a monumental moment in his career.
"Feels amazing, I don't think I can say what stage of TI we are doing yet but it is an amazing thing to have reached this point," he said to Spin.ph.
"I expect it to be amazing, to be able to cast the best teams in the biggest celebration of Dota in the year, and to be a part of that when it's in the best region, it's just super exciting and I know it's gonna be a ton of fun!"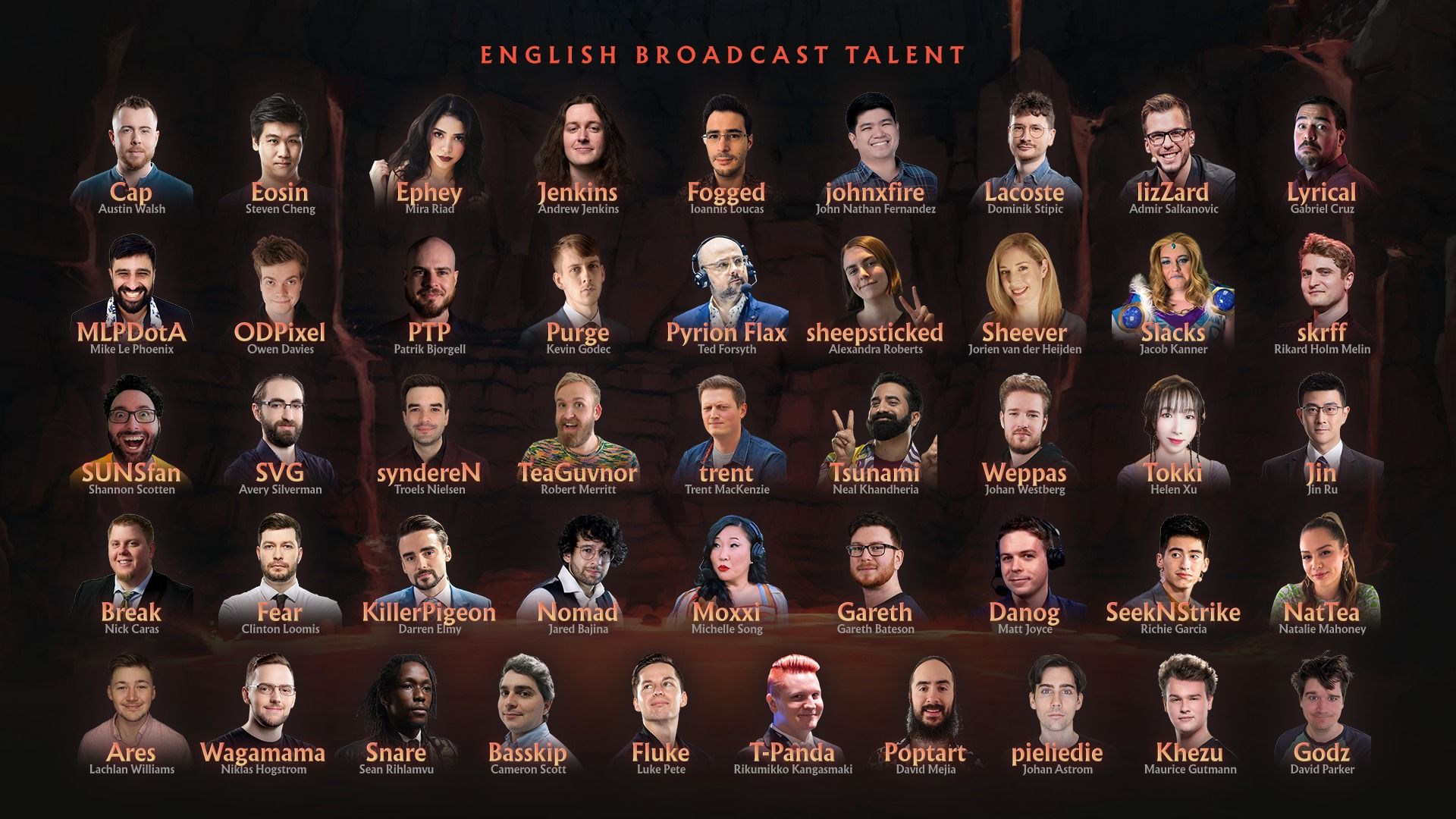 ADVERTISEMENT - CONTINUE READING BELOW ↓
Looking back at his humble beginnings
It was a long journey for Fernandez as he had to grind his way to the amateur leagues with his longtime partner, Mike "MLPDotA" Le Phoenix.
While Filipino broadcasting orgs like WomboXCombo have been vocally making noise in the Dota scene, the Filipino-Australian tandem of johnxfire and MLPDotA has been slowly making waves in the Southeast Asian scene.
"Going from amateur leagues with Mike to doing our own community broadcasts to eventually a first LAN in 5 years and into TI at the end, we couldn't have done it without your support!" he said. "Thank you to Valve for giving us a chance and being very welcoming! And to Mike, I f**king love you man, we made it after so damn long!"
While being part of TI is definitely a massive leap in his career, John has already experienced the feeling of casting in the Major stage. Throughout his career, he has broadcasted in other Tier 1 tournaments in front of a crowd like ESL Genting.
"I'm very grateful we got to do ESL Genting to get a taste for a live crowd - definitely gonna have jitters but once we go, it fades away! I think me and Mike will be stuck at the hip, but if we're paired off it'd be alright too!"
Here's what he learned during that experience.
"The players, when we do media, [were] super different [from] when we did SEA DPC media days remotely, so I'm glad we got that! Getting comfy with the other talent is also really easy, everyone is super welcoming and open!"
Making Lon and Dunoo proud
The warmth of the Dota 2 community was on full display when he finally got the chance to interact with the dynamic duo of Lon and Dunoo back in 2018.
Both Lon and Dunoo have already traveled abroad to shoutcast The International in the Filipino language, and John used the opportunity to learn from the best.
He hopes he could make them both proud with his performances in TI11.
"I did get to work with Boss Lon and Kuya Dunoo in 2018 in PVP Esports in Singapore funnily enough! Technically, [the] first LAN or studio prod I went to, and both of them were super friendly," he related.
"They gave some good advice of not giving up and sticking to your style of casting and refining it, and I'm very fortunate to be able to have had that chance to talk to them! I wish I could've told Kuya Dunoo about this as well - I hope I do him proud!"
And will we see him wearing a barong tagalog during broadcasts?
"I've asked if I can, and was told to try it as long as it isn't reflective in camera! So will very much push for it! Still wondering on style - the good old office barong or a traditional material but short sleeve variant? I know people find it funny when I wear a full long sleeved one but for TI, I feel like it's ok."