Before Em Dangla — more popularly known as the esports caster and gamer "Kaisaya" —goes live on her stream, she must have her list of interactive activities on hand and have already done her own makeup. The latter, according to her, is to make sure that she "at least looks okay in front of the camera."
In the same way, fellow gaming video creator Lhea Bernardino couldn't face his viewers without her pre-broadcast shower and cup of coffee.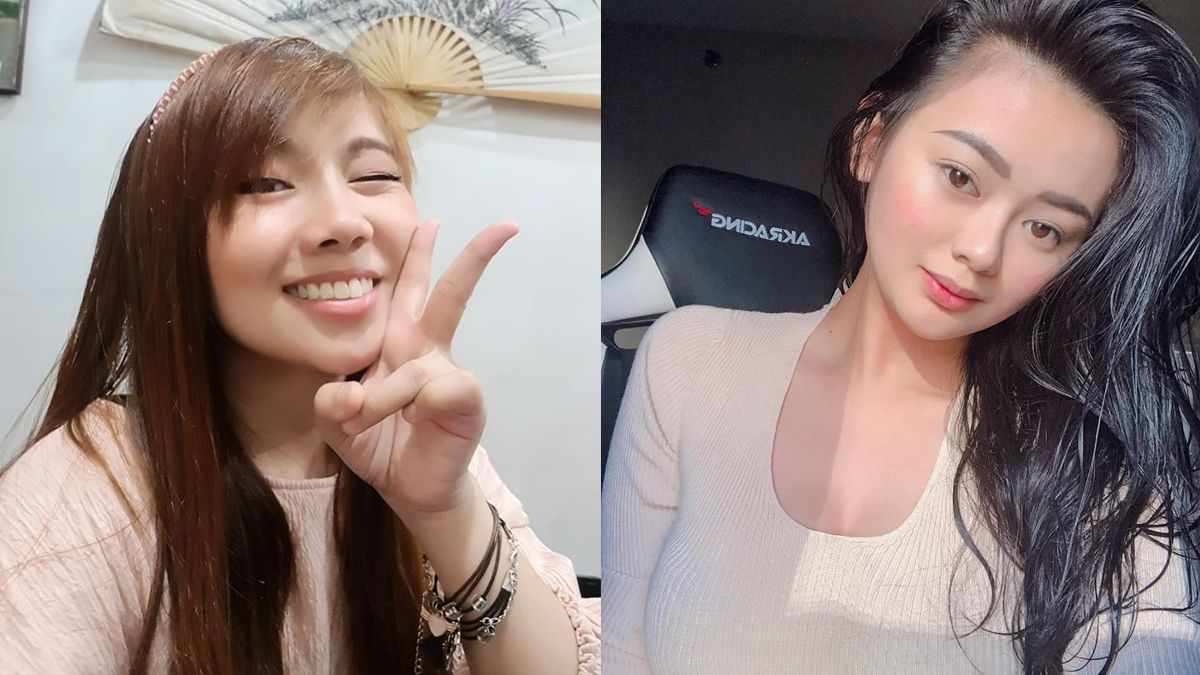 Each woman may have relatively different pre-game rituals, backgrounds, and approaches in video game live streaming, but both Kaisaya and Lhea have had pretty much the same experiences, challenges, and lessons learned since entering this booming industry.
Continue reading below ↓
Recommended Videos
Gaming has been a part of Kaisaya's life since she was five years old, back when she played Super Mario Bros. on the iconic Family Computer that her OFW father had bought. Her love for video games only grew after the family put up an internet cafe and she became familiar with other consoles. Kaisaya then took this passion to the next level by majoring in Software Technology.
Lhea, on the other hand, made a name for herself as a model but has been into online games like GunBound since she was in gradeschool. She recalls, "Before, fellow models would call me weird or nerdy for playing games and binging on anime series. Now, I have found my circle."
The two ladies are currently among the most popular female streamers in the Philippines. Lhea has successfully transitioned her Facebook model page into a legit gaming hub with 313K followers, while Kaisaya isn't too far behind with 128K. What's more impressive is the fact that they gained this much influence despite just creating content on the side.
Both are computer shop owners and entrepreneurs in their own right. Kaisaya has made a name for herself as a shoutcaster and analyst in mobile game tournaments (Mobile Legends: Bang Bang, Arena of Valor).
Meanwhile, Lhea serves as brand ambassadress for the esports figure TNC. When asked what made them pursue video game live streaming, the women had essentially the similar response: why not earn while enjoying?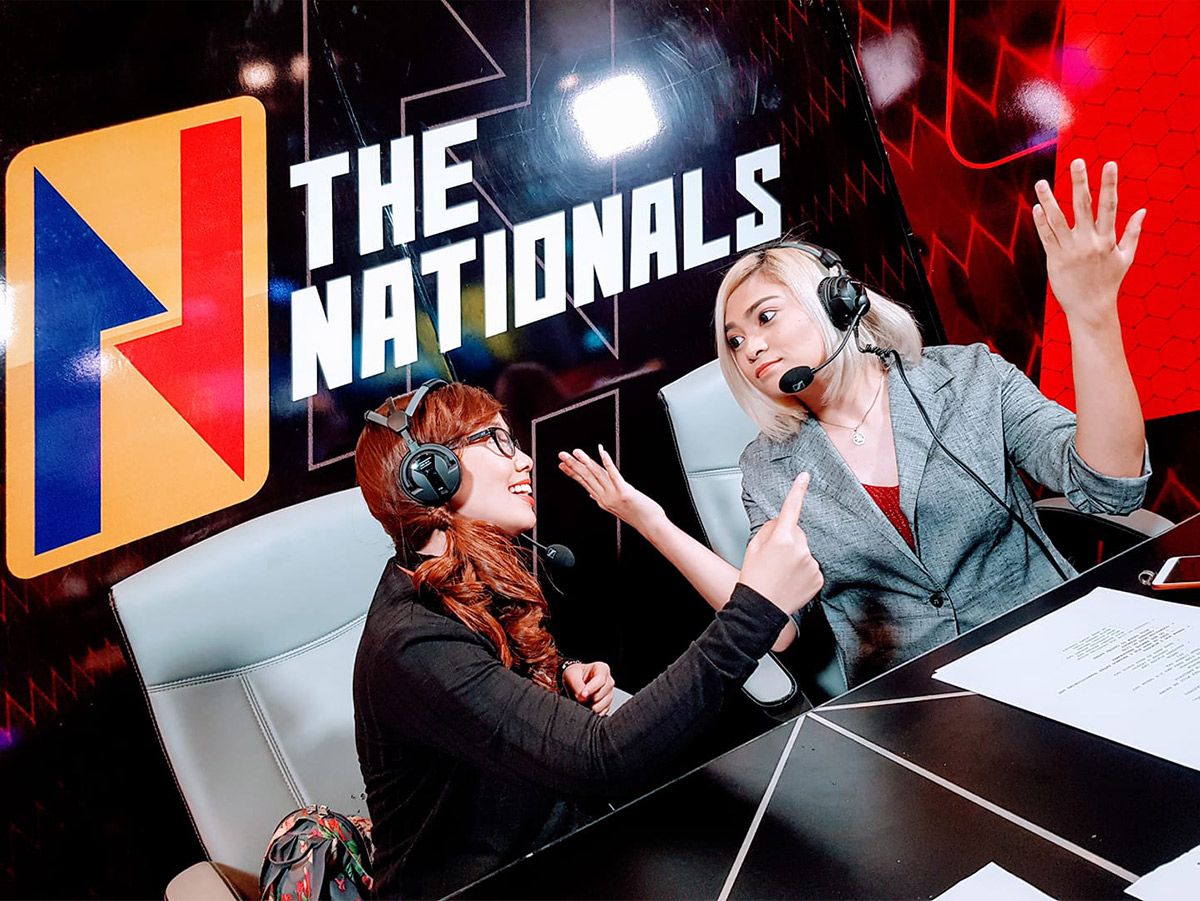 Kaisaya says, "I just grab every opportunity that I can to be able to provide the best for myself and my son." Lhea, for her part, adds, "I'll be a hypocrite if I say 'out of passion,' but I never knew that I could make a living playing games."
The Rise of Game Streaming
Streaming has been around for some time now in other countries via the Twitch platform, but the recent access to fiber connection allowed Filipinos to jump in on the gaming video creation bandwagon. "People were initially doing it for fun," Kaisaya explains. "But when companies found out that they can use it to advertise games and products in the same vein, the format blew up."
As more local content creators emerged and wanted a slice of the viewership pie, it became clear that setting oneself apart from the competition is key to making it big in the streaming community.
Lhea and Kaisaya were fully aware of this, so they went on to find their niche and establish a unique branding.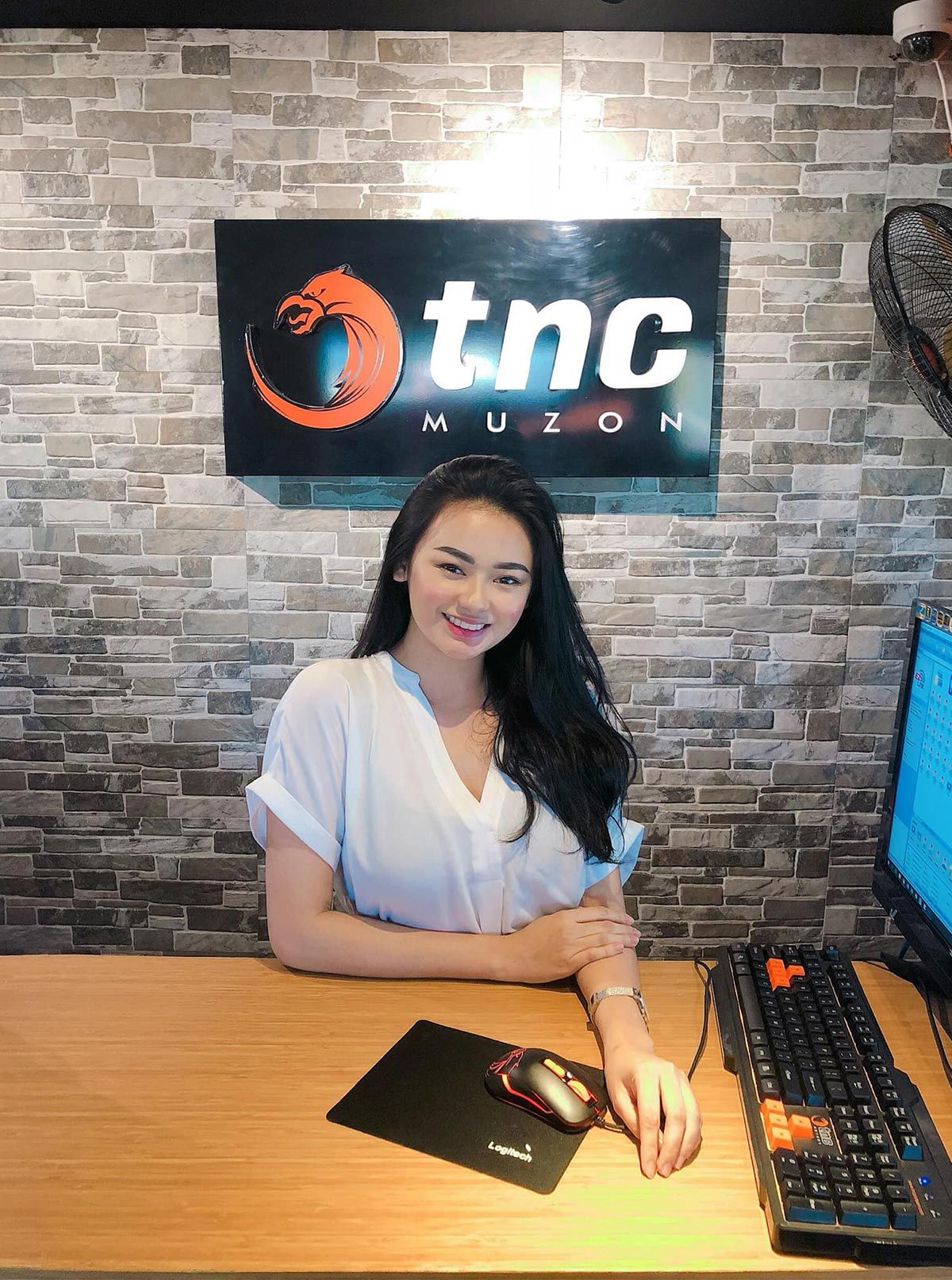 The former print and ramp model may have had to undergo a slight rebrand herself, but Lhea knew better than let go of her loud and entertaining personality that has been her signature style ever since. She says, "I have too much respect for the industry para magpa-cute o magpa-sexy lang. Ayaw ko kasing masabihan ng bastusin. At the same time, I can't be someone that I'm not."
On the other hand, Kaisaya saw streaming as a chance to educate and be a positive role model for the younger audience. Her understanding of the game and ability to communicate thanks to her background as an esports analyst and shoutcaster has proven vital whenever she engages her "newfound friends."
"The generation right now is already way too exposed to things that can affect their character," Kaisaya says. "What sets me apart from other streamers is that I try to know them on a deeper level."
Despite having contrasting ways to reach their respective target markets, both ladies underscored the importance of fostering a personal connection with the viewers.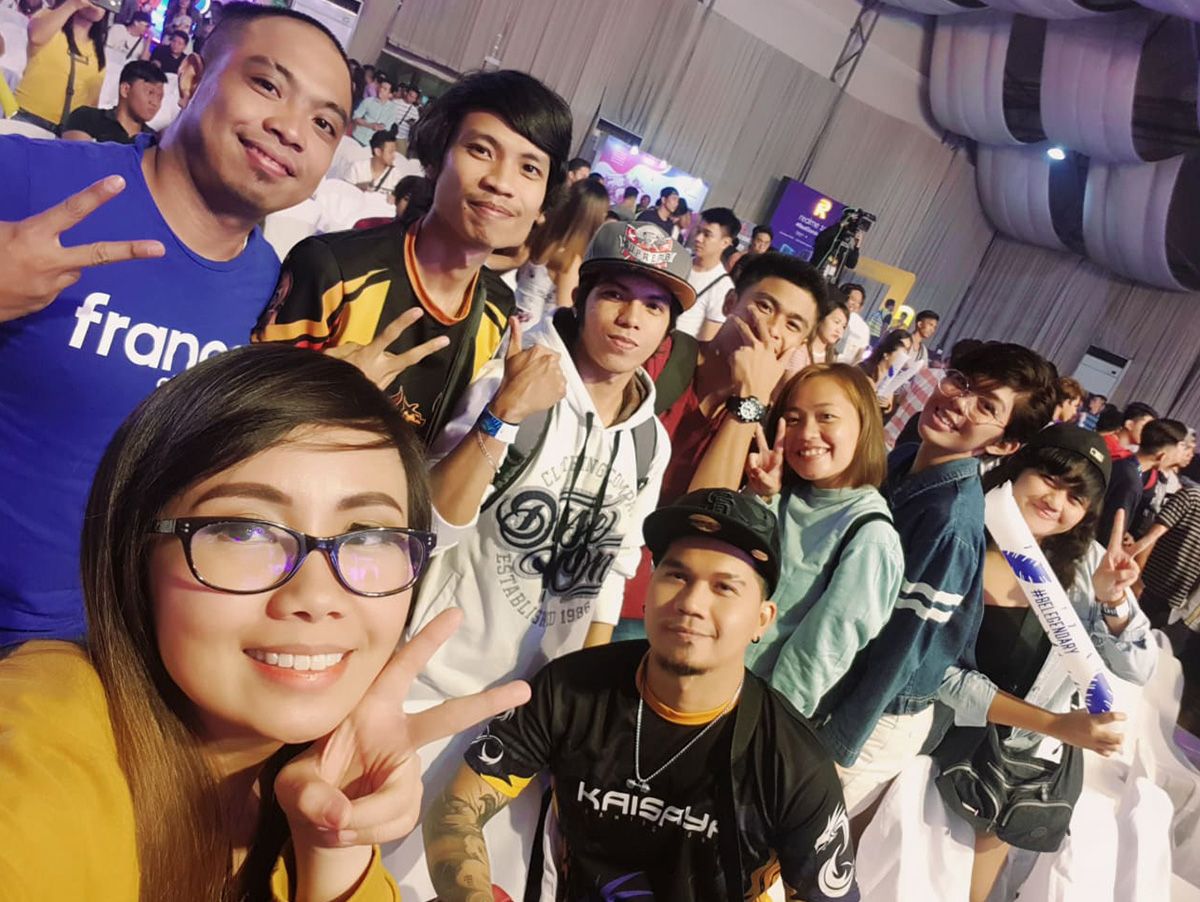 The prominent shoutcaster cherishes the intimate relationship that she has with her fans. "They're happy every time I throw random words of wisdom," says Kaisaya. "I just love this community, no matter how small."
In Lhea's case, she dedicates a solid 30 minutes just to greet everyone. She says, "Pipilitin kong ma-mention lahat ng nagpapa-shout-out at fansign. Kahit tumalsik na yung laway ko, ha ha!"
Shutting Up the Critics
But for every adoring fan, there is another who goes out of his way to ruin an innocent stream.
The two cite hateful comments, bashing, trolling, and other toxic habits such as cursing or insulting them or fellow fans as to what constitutes bad viewer behavior. Being caught red-handed committing any of the following streaming crimes gets an automatic ban from Lhea and Kaisaya without warning.
Lhea admitted to being short-tempered herself, which is why she has great respect for other content creators like Ann Mateo and their level of composure.
"Meron kasi talagang rude viewers, feeling nila hawak nila yung buhay mo," says Lhea. "I know it's best to ignore, pero minsan pipitik ka na lang talaga."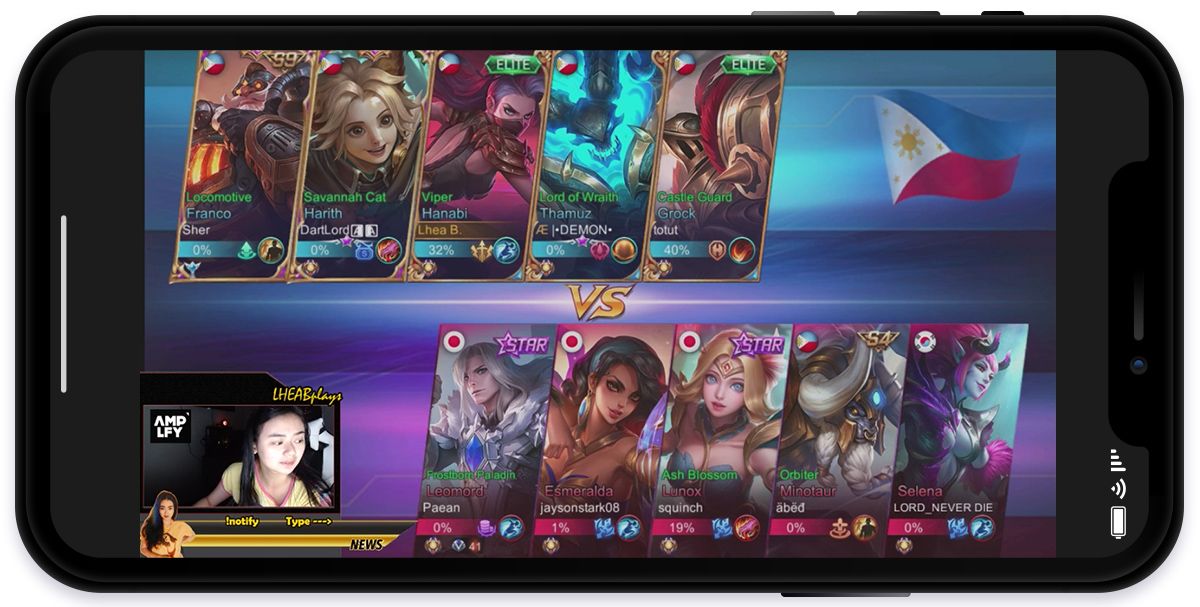 These negative forces are also the same people who spread disparaging myths and misconceptions about gamer girls. Kaisaya and Lhea have heard everything: "She's just a pretty face and has no skill. She doesn't even know how to play. Men are just ogling her body."
Instead of letting criticism get the best of them, these two accomplished Filipina streamers just let their bodies of work speak for themselves.
Kaisaya is currently a part of the all-female esports team M8HEXA that competes in Arena of Valor. Lhea's advocacy as TNC ambassadress is to fight the stigma that gamer girls are all about looks.
Both have the same piece of advice for aspiring lady gaming video creators: "Just be yourself."
Lhea says, "Always be willing to learn and listen, as well as take risks." Adds Kaisaya: "Appreciate the smallest community, even if it's just a couple of viewers."