PREMIER ESPORTS league The Nationals is set to add Call of Duty Mobile to their list of game titles in their 2022 season, its Facebook page announced.
The esports league, which is notable for tournaments in Mobile Legends and Tekken, will now finally include the fastest growing esports scene outside of MLBB in CODM. The tournament will be named Call of Duty Mobile: Philippine Open and registration will be announced soon.
ADVERTISEMENT - CONTINUE READING BELOW ↓
This will be the biggest tournament of CODM outside of the official esports events organized by the game itself and the game's publisher in Southeast Asia, Garena. The Philippine Pro Gaming League (PPGL) once had CODM in their lineup of games, with the last one being in 2020. However, it was scrapped and hasn't been back ever since.
The Nationals' CODM Philippine Open is set to open more opportunities for players to win more tournaments and gain achievements for themselves, and aspiring players who are aged 15 years old and above and residing in the Philippines can test their talents.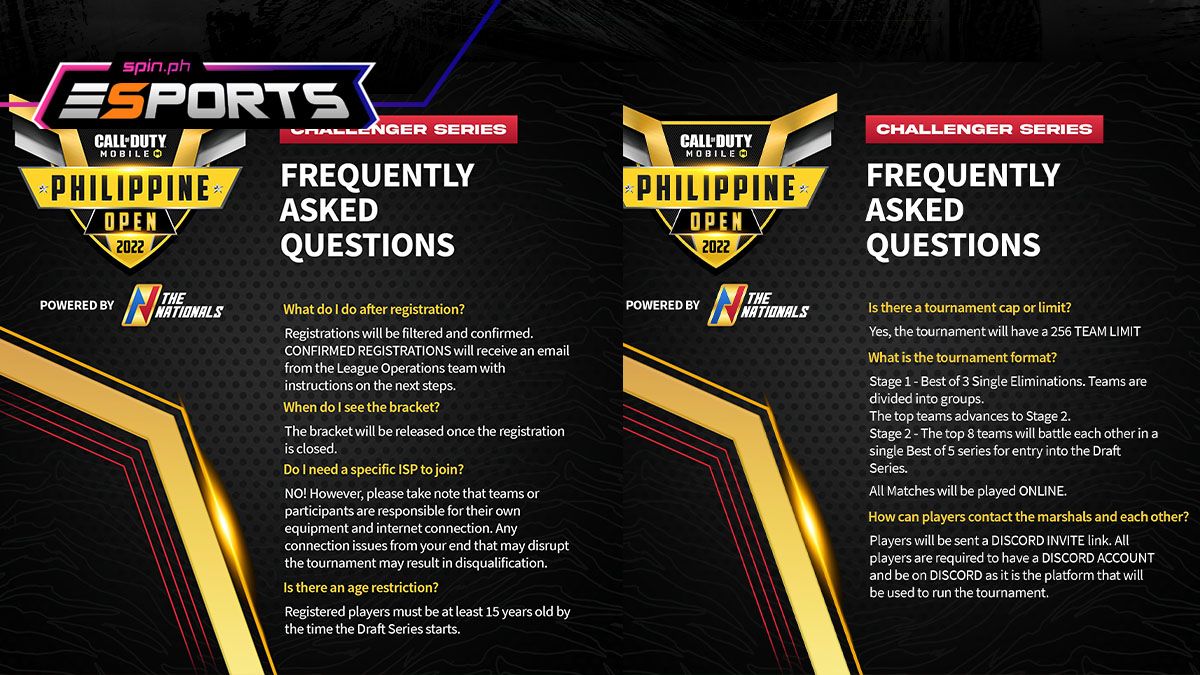 Path to the pro scene
The Nationals only features six franchise teams: Bren EPro, Laus Playbook Esports, Cignal Ultra Warriors, STI eOlympians, Smart Omega, and Happy Feet Emperors.
However, the league has introduced a new way for up-and-coming professional aspirants to make their name on the scene, through the Path to Pro Series.
"We have six franchise teams right from Smart Omega to LPE, but we want to expand it. We want the tournament to be more inclusive so ang naging solution is we created the what we call The Path to Pro Series or Road to Nationals, wherein meron kaming multiple stage tournaments. We have two challenger series and one academy series," said Commissioner Ren Vitug in the Facebook livestream session.
He added: "So those are practically open tournaments, meaning everyone and anyone in the Philippines can join assuming they meet the necessary parameters. But basically, when they compete there, they finish at a certain spot, they qualify to the next stage, and doon sa next stage na iyun, doon sila may chance na mag-proceed pa further on to our league."
ADVERTISEMENT - CONTINUE READING BELOW ↓
And where will the next stage be? As revealed by Vitug, the Nationals will implement a drafting system, similar to how the NBA or PBA does it.
"Unang-una yung mga teams namin meron na silang initial players, may set date sila wherein they're supposed to submit a specific set of roster, but hindi pa iyon yung buong team nila and the way they build their team up, they fill up their team is by drafting players from the top teams from our challenger and academy series."
He added: "We're not limiting them to how many they can draft aside from the max number; however we are requiring them to draft at least one. So kung ilan specifically yung kailangan nilang I-draft is something we're going to know later in the competition."
Now the biggest question for these aspiring players is: do they need a professional license from the Games and Amusements Board to join?
ADVERTISEMENT - CONTINUE READING BELOW ↓
"That isn't necessary until the players will get drafted," said Vitug, "so basically if you're part of the grassroots competition, academy series, challenger series (by the way ang difference lang nun is the academy series requires the contestants there to be enrolled) so kapag nandun ka lang, you don't need the GAB pro license yet. But once you get drafted, you'll be required to get the license, but we'll be assisting you all the way."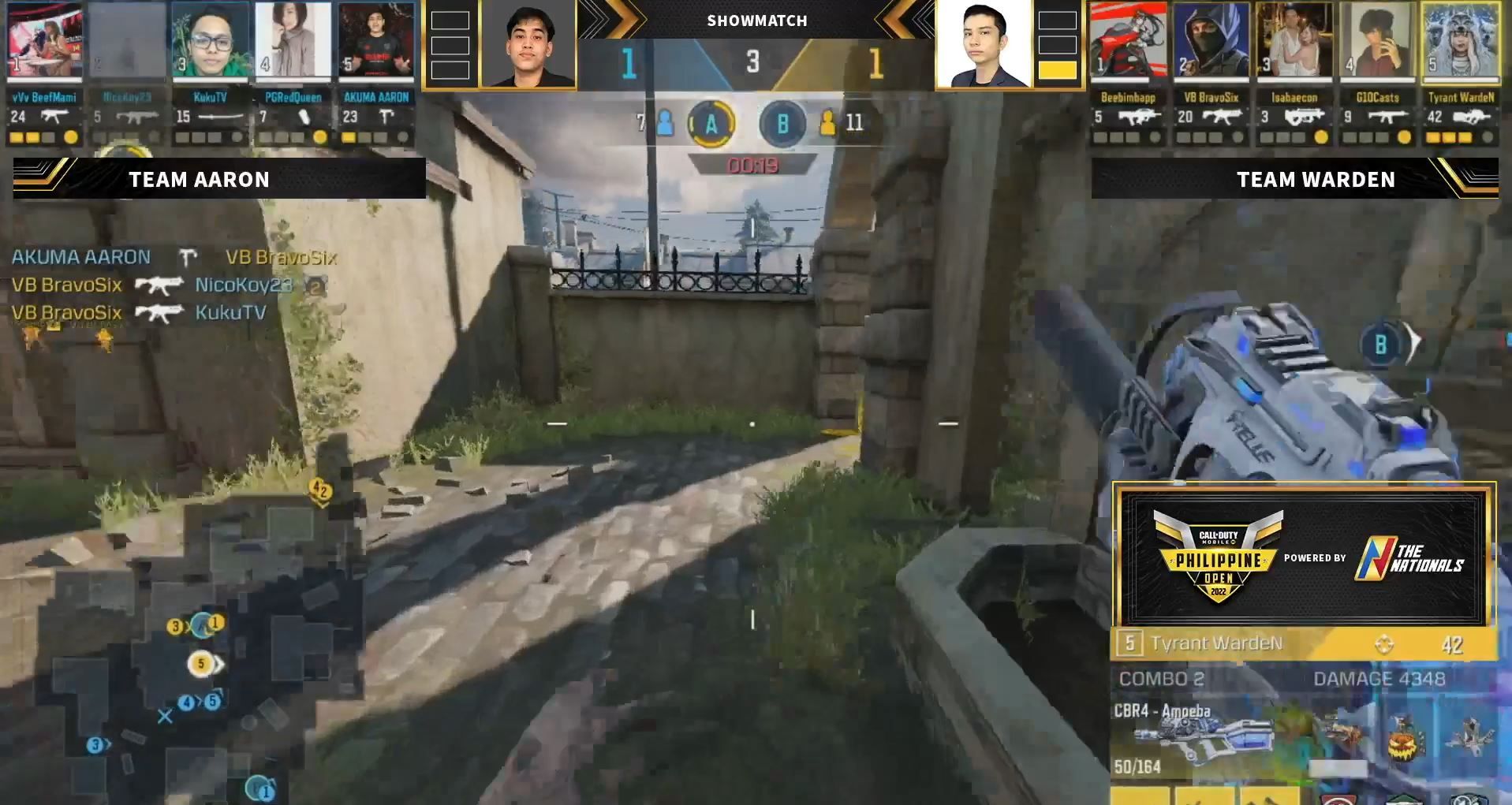 ADVERTISEMENT - CONTINUE READING BELOW ↓
Will more games appear in The Nationals?
The previous iteration of The Nationals featured Tekken 7, Dota 2, and Mobile Legends: Bang Bang. Buti given the tight schedule of tournaments in these games, the league was forced to venture into other titles.
While it could be tempting to pursue other esports titles, Sibol's general manager Jab Escutin would rather take things cautiously.
"Alam mo one of the things we're very excited to share more information about the new games we are trying to target, pero right now we want to make sure we have everything straight first before we announce new stuff," he said.
However, he revealed that the league is open to hear from the pitches of game publishers.
"Pero definitely there's going to be a lot more. One thing that I would like to say is that if you're a developer or publisher of a game. If you think that your game is going to be the next big esports, just go ahead and contact us. Maybe we can work together and help each other. "
ADVERTISEMENT - CONTINUE READING BELOW ↓