GHOST of Tsushima, an open world samurai game, is likely to be the last major PlayStation exclusive for the PS4 generation before the PS5 — bold, white, and very likely expensive — will be released this Christmas.
It was developed by Sucker Punch, the same developers behind the InFamous games, which were also exclusive to the PS4.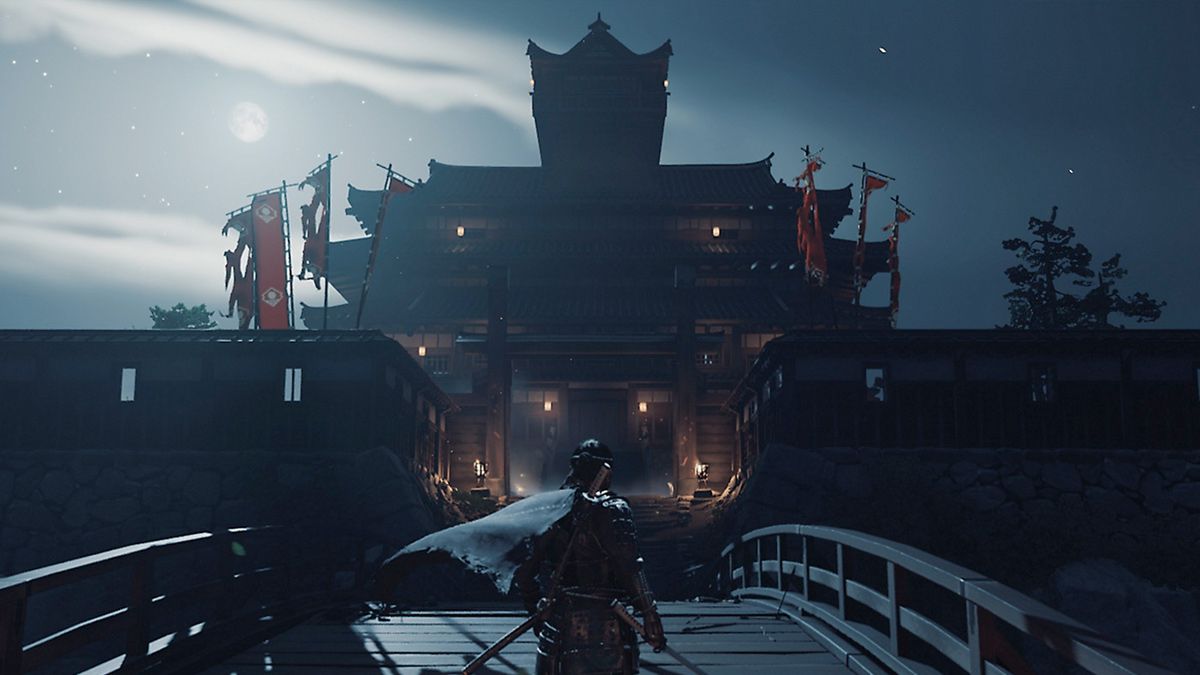 According to DataBlitz, the game will be released on July 17, and will cost P2,999. The Collector's Edition, meanwhile, which includes goodies like an art book and a cloth map of Tsushima, will cost P10,599.
Should you buy it? Here's what the reviews are saying.
Continue reading below ↓
Recommended Videos
Rappler: You won't be disappointed if you're a Samurai X fan.
An anime fan himself, Gelo Gonzales writes: "Tsushima is a masterful samurai simulator, one that shouldn't be missed by Japanophiles, and anyone who grew up watching Samurai X. This is a love letter to the samurai genre, crafted with a kind of dedication not unlike the kind we've known from Japan's swordsman of legend."
Manila Bulletin: The two gameplay styles give players a lot of freedom of choice.
Adlai Rosh likes the two paths the hero, Jin Sakai, can take, saying: "Direct combat isn't the only way to play the game, though. Ghost of Tsushima has two distinct playstyles; the honor-bound Samurai, and the cunning Ghost. [...] I was pleasantly surprised to learn that I could choose to play however I wanted, whenever I wanted. Different armor sets for Jin not only look spectacular, but are geared toward facilitating a certain playstyle."
The Guardian: It's got an undeniably well-crafted world.
Ready for a long sentence? Keza MacDonald says: "All the aesthetic and thematic conventions of samurai films are present and correct: a story centred on honour and self-mastery; dramatic weather that sweeps across Japan's spellbinding landscapes; standoffs against backdrops of falling leaves and deserted towns; screen wipe and axial cuts; quick, lethal katana combat that ends with enemies staggering and spurting blood before toppling like felled trees."
Gamespot: Get ready for some nailbiting combat.
Gamespot has the best headline of the bunch. In a review called "Land of the Rising Fun," Edmond Tran praises the game's fighting system: "Jin's katana remains your primary weapon throughout the whole game; it can fell enemies in a few quick slices, but likewise, Jin can also die quickly after a few good hits from opposing blades. [...] This gives every fight in the game a degree of heart-pounding tension, from the game's first fight to its final, whether it be a lowly bandit or a master swordsman, even in the otherwise rote quests, and no matter what difficulty you're playing on."
The Verge: The gameplay can get dull and repetitive.
Andrew Webster appreciates its scope and ambition, but warns: "The missions — in particular, the sidequests — can be painfully generic. They almost all involve going to an area, clearing it of enemies, and possibly collecting an important item along the way. [...] Ghost of Tsushima is a well-made game, but it often betrays a serious lack of imagination."
Eurogamer: The side quests are a disappointment.
Chris Tapsell likes the main storyline, but says: "Side quests are the beating heart of a good outlaw story, the secret to a great samurai game that so many others not set in feudal Japan have managed to master. For Sucker Punch they seem to have been almost an afterthought."
Overall? Reviews say it's a great game that's hobbled partly by too many repetitive sidequests. But if you're a fan of open world games, that sounds about par for the course.
If you're interested, the game drops in two days.