THERE WAS SO much hype surrounding E-Palarong Pambansa's mission of being a champion of the local grassroots scene, however a string of issues is currently plaguing its status.
It started with a hijacked bots problem in their polls and eventually other problems started to surface.
Ralph Andrei "Leathergoods" Llabres, who has been involved with Team Sibol, questioned the tournament's branding last month. He even clarified that Sibol has nothing to do with E-Palarong Pambansa via Facebook.
ADVERTISEMENT - CONTINUE READING BELOW ↓
"Hindi sa ayaw ko ng nationwide tournament for esports pero using E-"Palarong Pambansa" insinuates that it has something to do with the official Philippine event called Palarong Pambansa when in fact it doesn't have anything to do with it. I just really hope na maging matino ang pagpapatakbo sa event na ito."
In the comments section, Jamar Montehermoso the project lead of E-Palarong Pambansa, further explained the relationship between the nationwide esports tournament and its traditional sports counterpart.

"Ay hindi po (answering the question of E-Palarong Pambansa has ties with Palarong Pambansa).
He added: "We named it E-Palarong Pambansa to bridge the gap between the traditional concept of Palarong Pambansa and the modern world of Esports - para mas madali po ma associate ng mga partners in LGUs ang event to a nationwide Esports tournament and will hopefully make it easier for the Esports Coordinators of these Cities and Municipalities to get their support."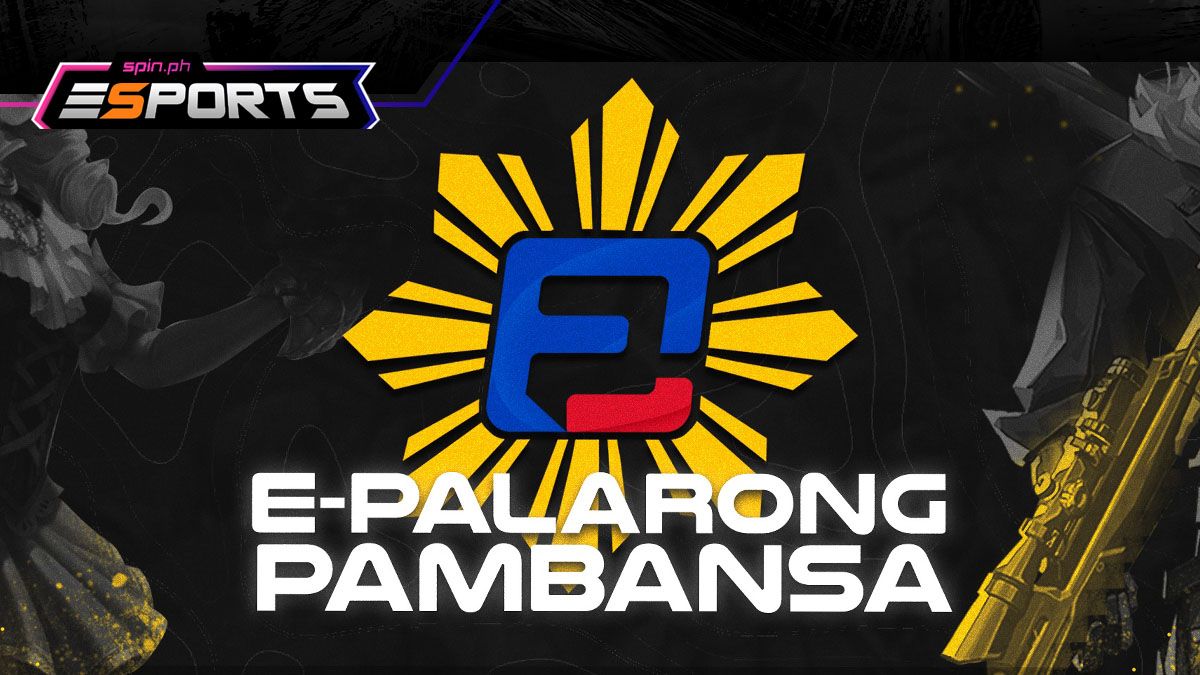 ADVERTISEMENT - CONTINUE READING BELOW ↓
An unorganized mess
While the branding remains to be a problem that some members from the community pointed out, others questioned the tournament's operations.
Mika Angelo David, an esports player, revealed that even though his team won their games, they were evicted from the tournament, while the losing team managed to proceed to the next round.
ADVERTISEMENT - CONTINUE READING BELOW ↓
"E-Palarong Pambansa we got removed from the tournament even though we won all of our games and the losing team still proceeded to the next round knowing they lost the match and we're still being ignored by the org right now."
And that was just the tip of the iceberg as Jaycee Cariaga Nieles, an MLBB coach, listed a plethora of problems.
Before the event started, hindi nila clinear out na they do not have specific tie sa government or any governing body and EPP is nothing but an initiative ang ginamit lang yung name pero hindi siya official. If hindi pa ito cinall out ng mga nasa eksena talaga di pa malilinaw ito.
Esports coordinator have to grind their asses kasi from scratch sila mapa-org or funding and it leaves a bad taste in my mouth na para bang madali lang maghanap ng sponsors sa kanila. Wala pong suweldo mga esports coordinator at wala silang direct benefits mula EPP para sa kaalaman lang ng lahat.
Hindi alam ng SK (Sangguniang Kabataan) kung ano ba ang EPP. Nilapit lang nila sa NYC (National Youth Commission) and that's it.
The jersey design placement sila masusunod, pero pambayad ng jersey di sa kanila galing.
Already been raising concerns noon sa WRLA PH qualification restriction, last minute lang pinalitan.
Nag-extend ng registration ng coordinator, pero hindi mag-extend bago start yung tournament.
Nagpa-register ng IGN (In-game name) hindi man sinama UID, ending auto-DQ (Disqualification) card may isang maling letra or caps lang.
Nag-hold ng tournament na nationwide pero lima lang yung tao na dapat mag-handle sa lahat ng regions
Pabago-bagong rules
May FB group for coordinatos pero yung project head lang pwede mag-post, hindi nalang ginawang open group para lahat ng coordinatos ma-raised directly yung concern at ma-backupan ng kapwa coordinators. Ending kailangan pa magcomment eh di naman lahat ng comment makikita agad ng kapwa coordinators na gusto din magtanong.
Walang bearing pagiging esports coordinator, hindi naman sinasala yan basta nag-register ka all goods na.
And many more.
ADVERTISEMENT - CONTINUE READING BELOW ↓
In the end Nieles concluded his thoughts saying: "In my POV from being part of competitive teams, handling events, being part of league operations and other shits, E-Palarong Pambansa is lacking so much lalo na sa communications and league operations."
"I even have to step up and mediate dun sa bracket namin just to ensure na hindi f*cked up yung magiging laro ng hawak naming teams," explained Nieles.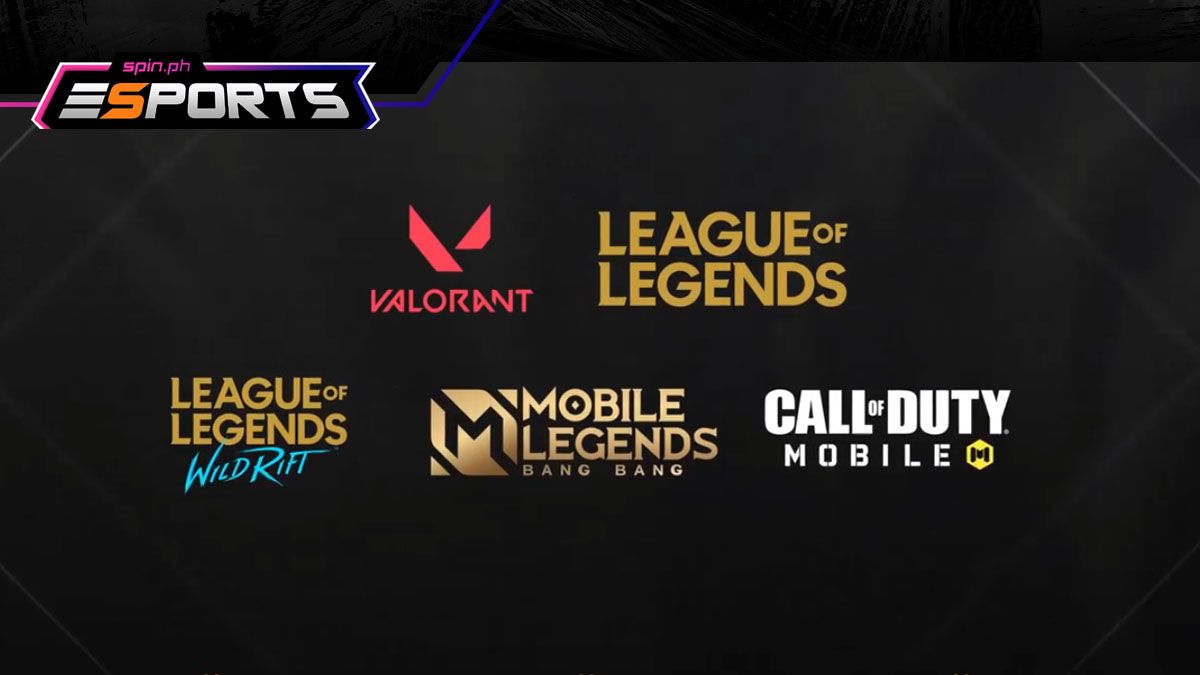 ADVERTISEMENT - CONTINUE READING BELOW ↓
Free Labor for E-Palarong Pambansa?
Another cause for concern stem from whether E-Palarong Pambansa has the means to pay the labor involved.
Last month, E-Palarong Pambansa issued a caster search and many questioned their ability to compensate their talents given the format of the search. The tournament organizers revealed that there will be compensation for the talents.
ADVERTISEMENT - CONTINUE READING BELOW ↓
However, there were other labor-related concerns that were brought up.
Coach Leathergoods wondered why the org required teams to make uniforms, involving the tournament sponsors, without them funding the teams.
"Bakit requirement na magpagawa ng uniforms ng lahat ng mga teams na kailangan kasama lahat ng "SPONSORS" ng naturang turneyo. Eh ni singkong duling wala palang itinulong sa funding ng mga teams."
ADVERTISEMENT - CONTINUE READING BELOW ↓
And when it comes to acquiring support from communities and government officials, everything seems to be done in free labor.
"Step 1. Announce na magkakaroon ng "National Level" tournament under the name "Palarong Pambansa"
"Step 2. Make the communities and armies of esports nerds handle the brgy level tournaments for me for free."
"Step 3. Hikayatin ung mga nasa communities to join the free tournaments with what promise (hindi ko alam personally)"
"Step 4. Ask all the local organizers and athletes to make noise for them to get support from their maybe sk or LGU. (no cost again sa kanila)"
"Step 5. Use all the traffic that was created from the dreams of these aspiring athletes and local organizers to sell to all the "sponsor" logos that is required to be put on as assets everywhere."
With so much issues being raised, Bren Esports and Sibol's Coach Francis "Duckeyyy" Glindro rallied the community, discouraging them to participate.
ADVERTISEMENT - CONTINUE READING BELOW ↓
"Been hearing alot of incredibly questionable goings-on with E-Palarong Pambansa. Please refrain from participating this event until they clear out all the issues surrounding them. Stay vigilant."
Get more of the latest sports news & updates on SPIN.ph