AMELIE HOTEL, MANILA - For being the first (and only) player to attain two world championships, Karl "KarlTzy" Nepomuceno was awarded by the MPL PH Press Corps as the SMART Player of the Year. The announcements were made on the Press Corps' official Facebook page.
In their post they said: "No player has been able to impact his team's success and exemplify the true spirit of sportsmanship, competition and fair play in the past year than Karl "KarlTzy" Nepomuceno."
KarlTzy had one of the most inspiring storylines in 2022, when he joined ECHO PH and formed a superteam, only for them to be criticized after a disappointing Season 9 finish, where the team got swept by Omega Esports.
Season 10 saw the prodigy experience a drastic shift in playstyle with the use of utility junglers that propelled ECHO to their finals appearance, where they lost to Blacklist International in a grindy 4-2 series finale.
ADVERTISEMENT - CONTINUE READING BELOW ↓
But it was during the M4 in Jakarta, Indonesia where KarlTzy's change in playstyle brought the Orcas into greater heights as his sacrificial playstyle allowed the Orcas to garner the coveted championship over their local rivals Blacklist International.
The finals was a masterclass as ECHO schooled Blacklist in a 4-0 rout. Their victory has given KarlTzy his 2nd world series trophy, which he first attained back when he was playing for Bren Esports during the M2 World Championship.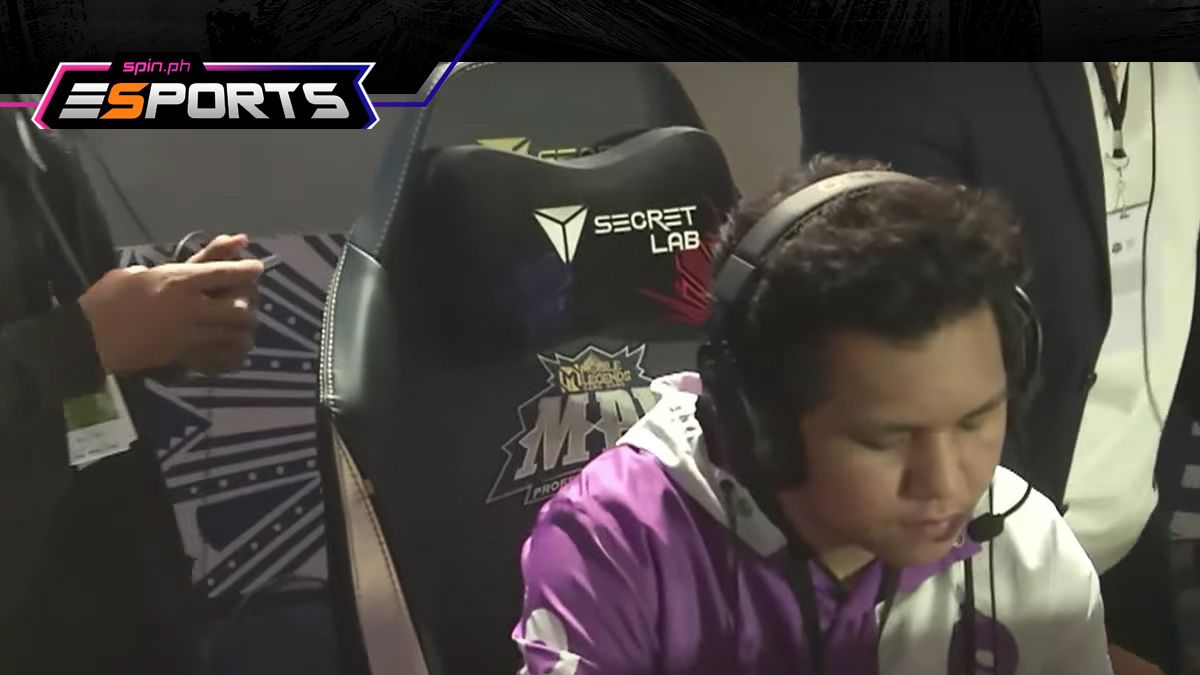 KarlTzy also featured in MPL Team of the Year
But besides garnering the SMART Player of the Year award, KarlTusok was also part of the Evident.ph MPL PH Press Corps Team of the Year, as the best jungler.
He was lined up alongside RSG Slate PH's Dylan "Light" Catipon, fellow teammates Alston "Sanji" Pabico and Frederic Benedict "Bennyqt" Gonzales, and Blacklist International's Edward "Edward" Dapadap.
Meanwhile, Coach Brian "Panda" Lim from RSG won the SMART Coach of the Year for helping his team win a championship in Season 9 and the MSC 2022.
The other winners were also acknowledged
SMART MPL PH Press Corps Rookie of the Year: Alston "Sanji" Pabico (ECHO PH)
Razer Gold MPL PH Press Corps Comeback Player of the Year: Johnmar "OhMyV33nus" Villaluna (Blacklist International)
Razer Gold MPL PH Press Corps Breakout Player of the Year: Sanford "SanFord" Vinuya (ECHO PH)
Razer Gold MPL PH Press Corps Sportsmanship Award: John Paul "H2wo" Salonga (Nexplay EVOS)
Evident.ph MPL PH Press Corps Executive of the Year: Mitch Liwanag (ECHO PH)
SMART MPL PH Press Corps Play of the Year: ECHO PH's backdoor play against Bren Esports (S10 regular season)
SMART MPL PH Press Corps Match of the Year: Blacklist International vs. Bren Esports (S10 playoffs)